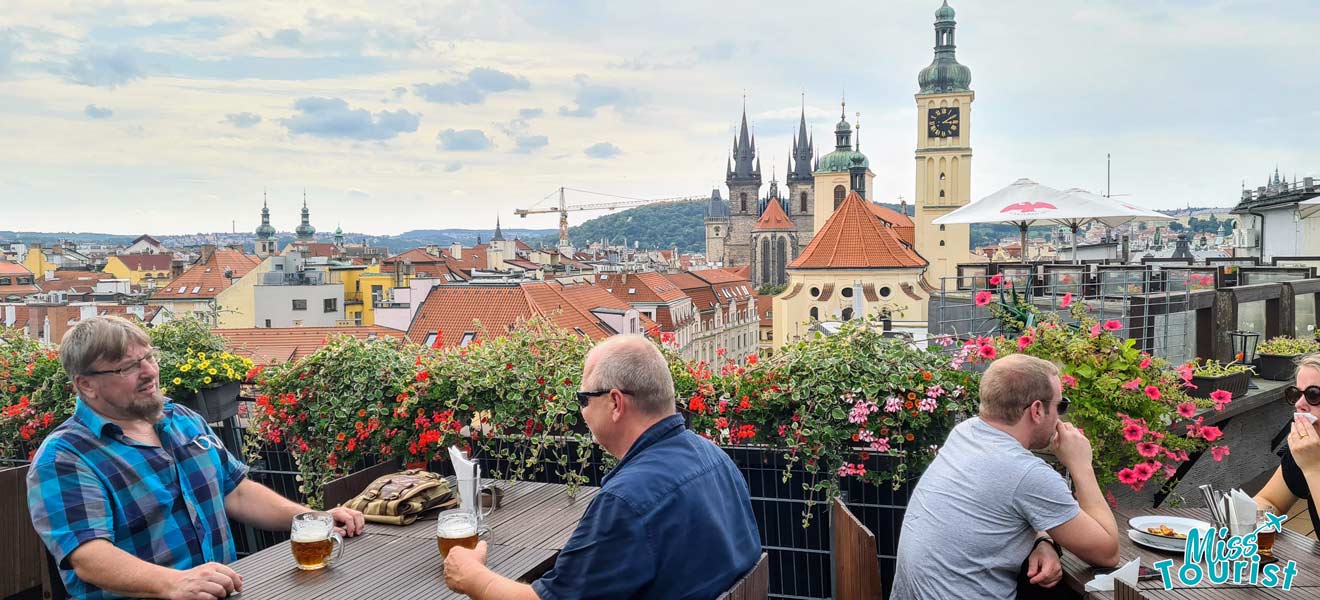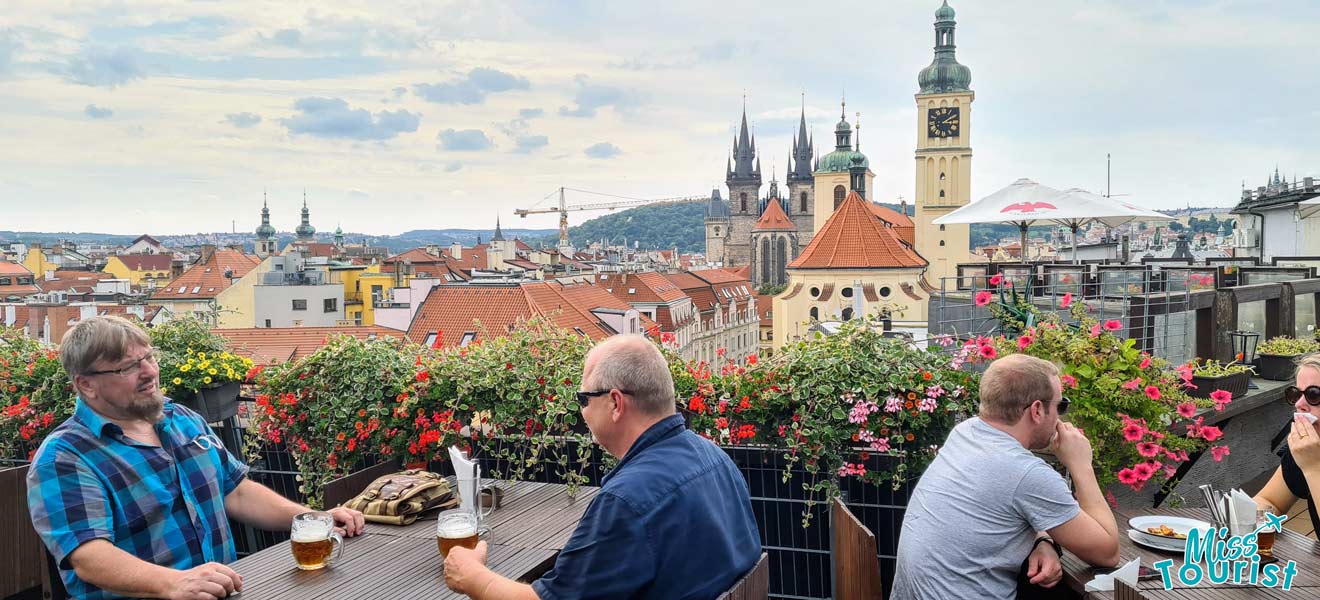 Prague is a great city for a food lover. You can find anything from a typical traditional knedliki/beer to a delicious ice cream at night or some authentic Russian food on a cold winter day. As a big foodie, I am often on the hunt for great places to eat – but I often dislike familiar big-chain places because it becomes a routine.
So, whether you're into traditional Czech cuisine or fancy a more international cuisine, there's a place that serves your fancy and I am happy to recommend you the best restaurants in Prague in one page!
In order to write this post, I ate at many of these restaurants myself, asked many of my local friends, but a huge thanks goes to the guys from 100 Spires City Tours for providing most of the recommendations for this post, they really know their stuff – not only about the food, but about the city in general! Do check out their tours too! 🙂
In this post you will find a full list of the best restaurants and cafes in Prague first sorted by area and then I added some sections that are of special interest too (brunch spots, food spots for vegans etc.).
Are we also going to talk about the best beer gardens in the city? You betcha!
Na zdraví, let's go!
NOTE: since many of the places in the lists either do not have a proper website or have it in Czech, I am going to link to Google maps instead (you will need to know the location in any way). If you want to visit the page of the restaurant, you can do so directly from Google maps.
Best restaurants in the Old Town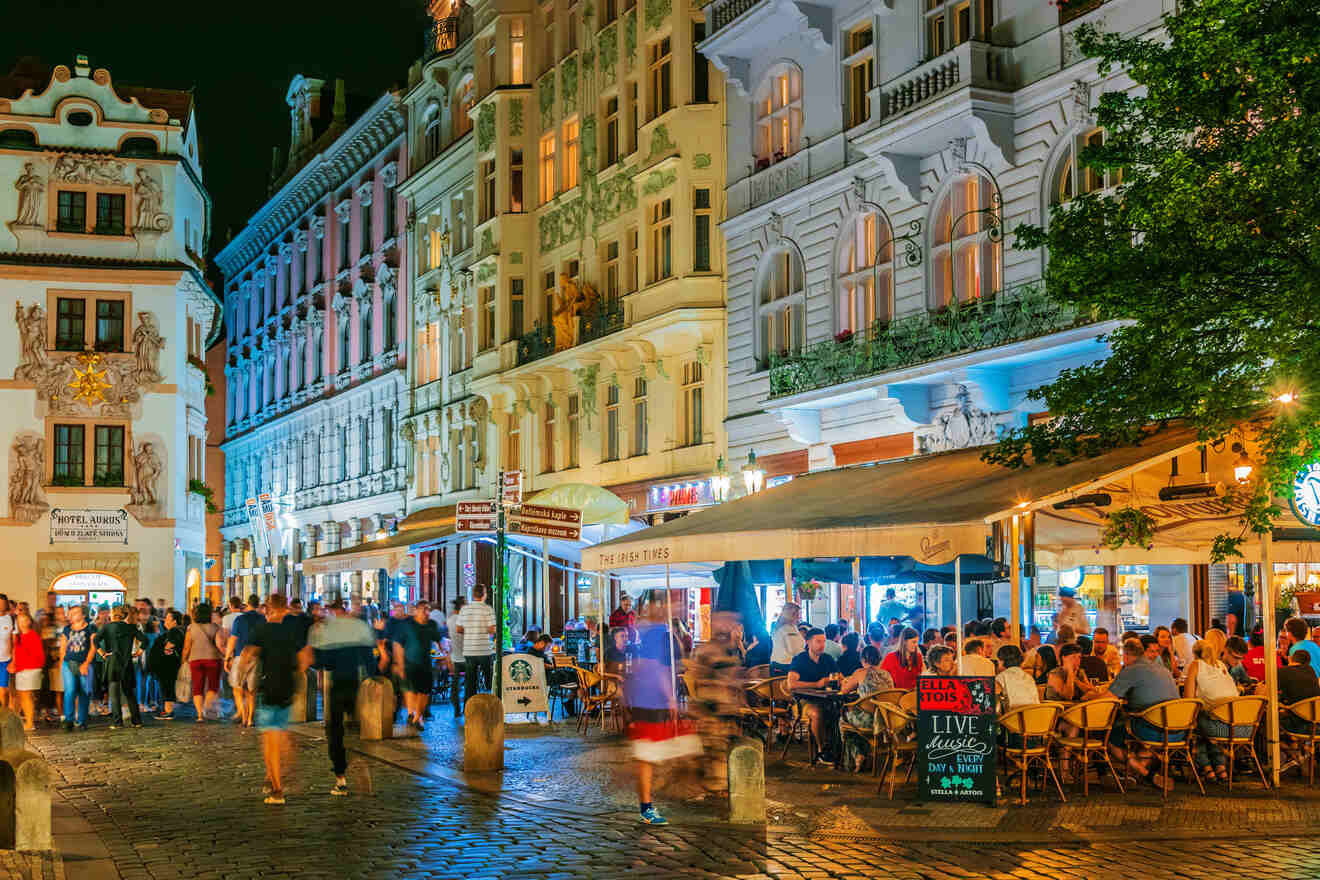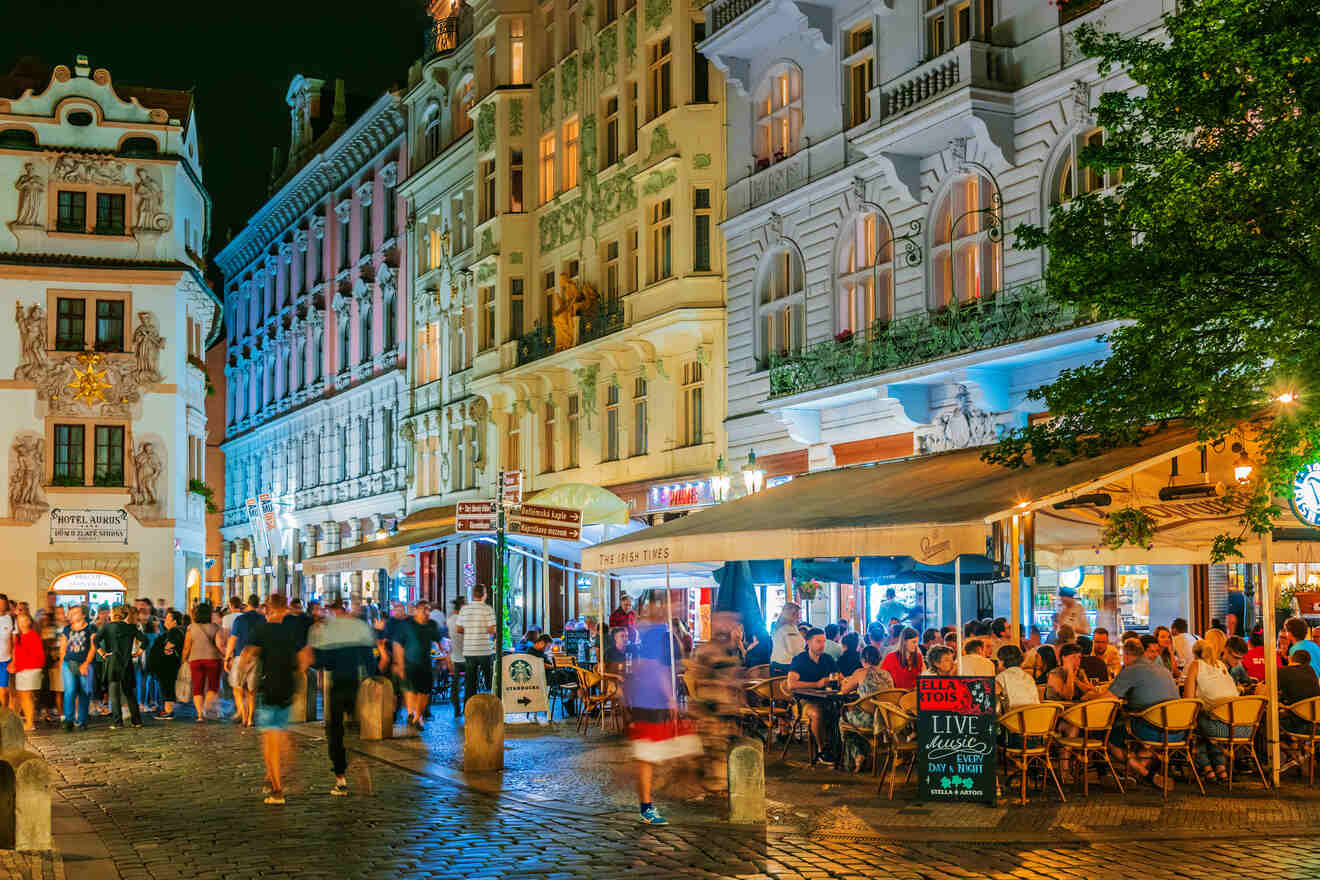 Best restaurants in Lesser Town
Best restaurants around the Castle District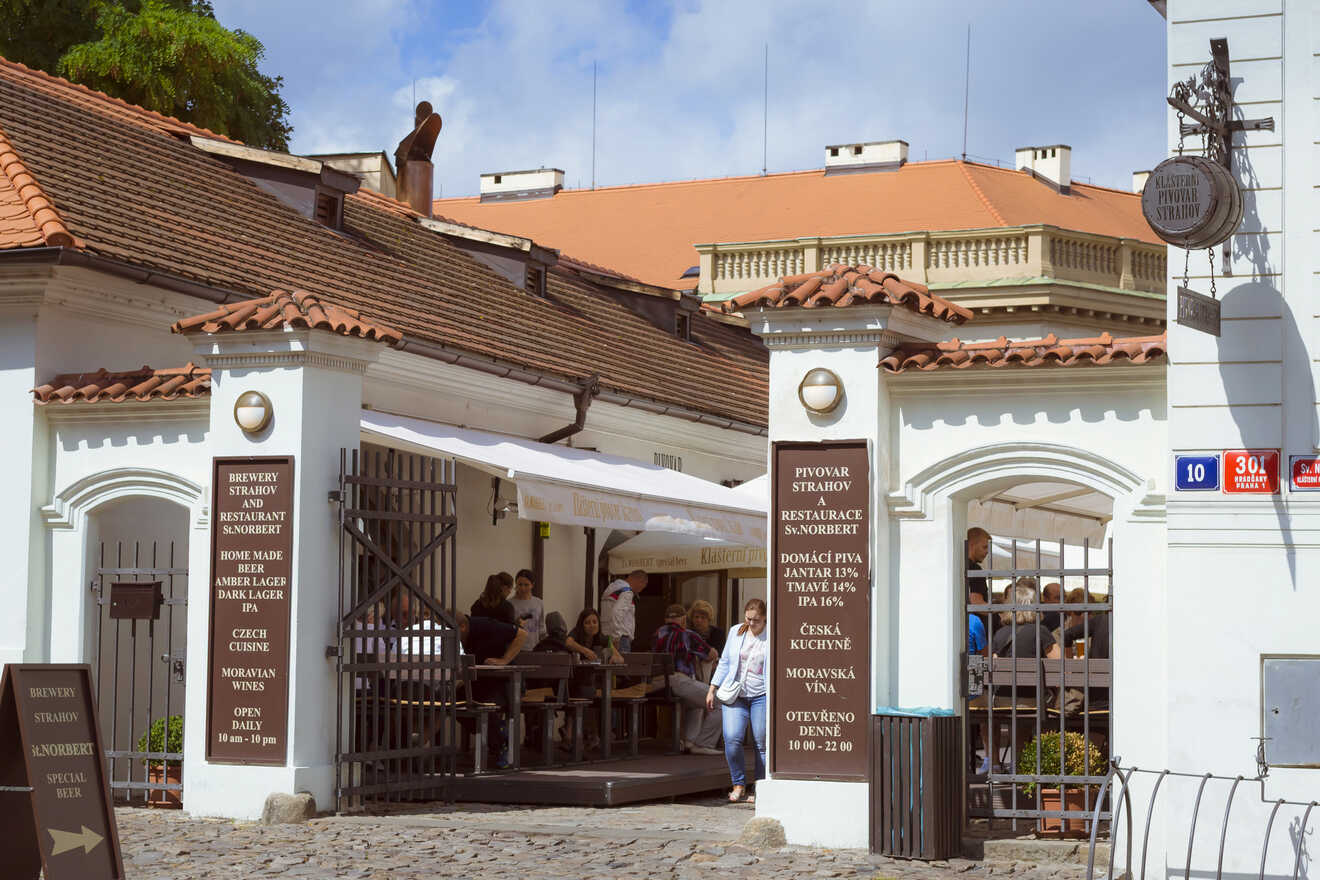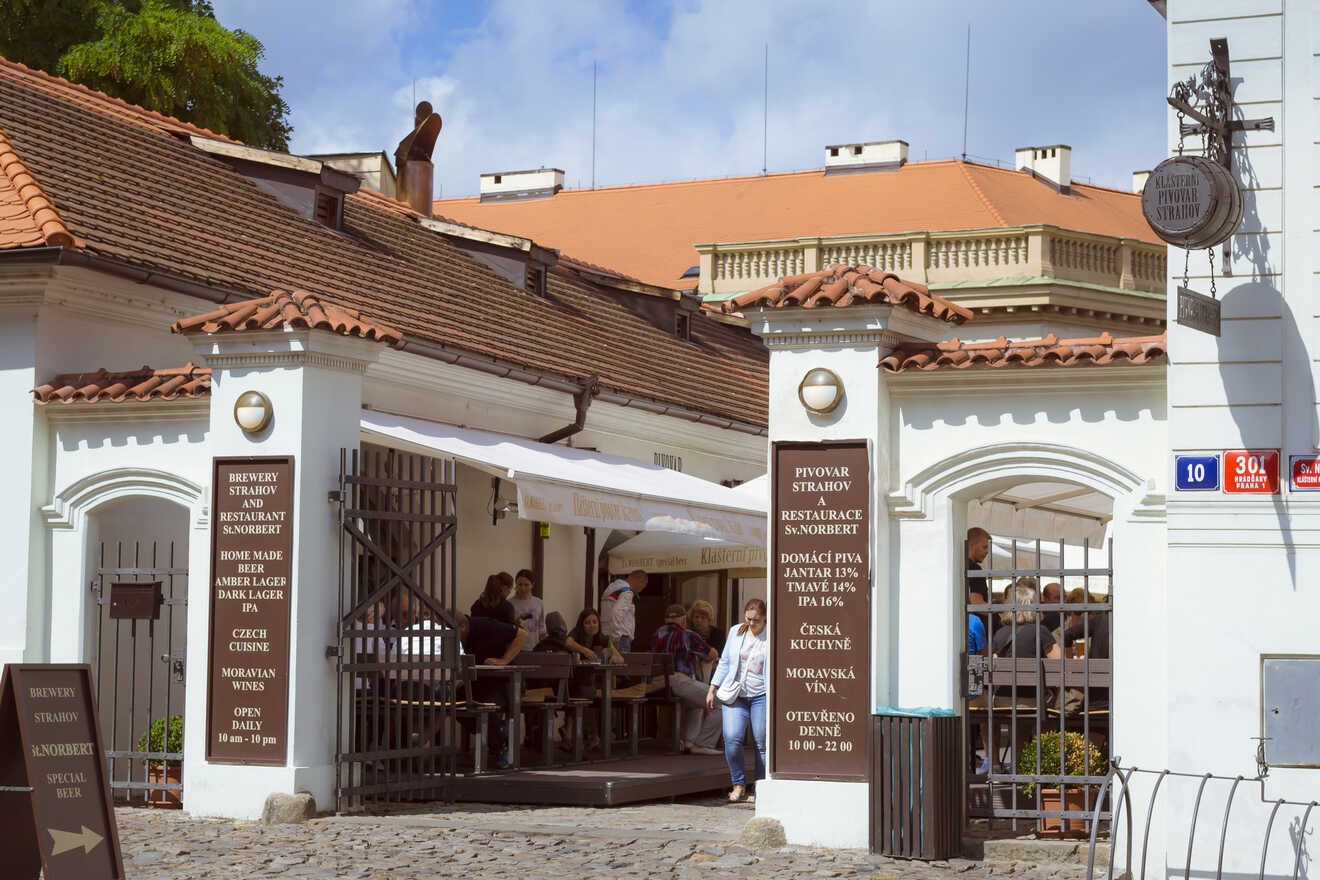 Where to eat in New Town
Other cuisines restaurants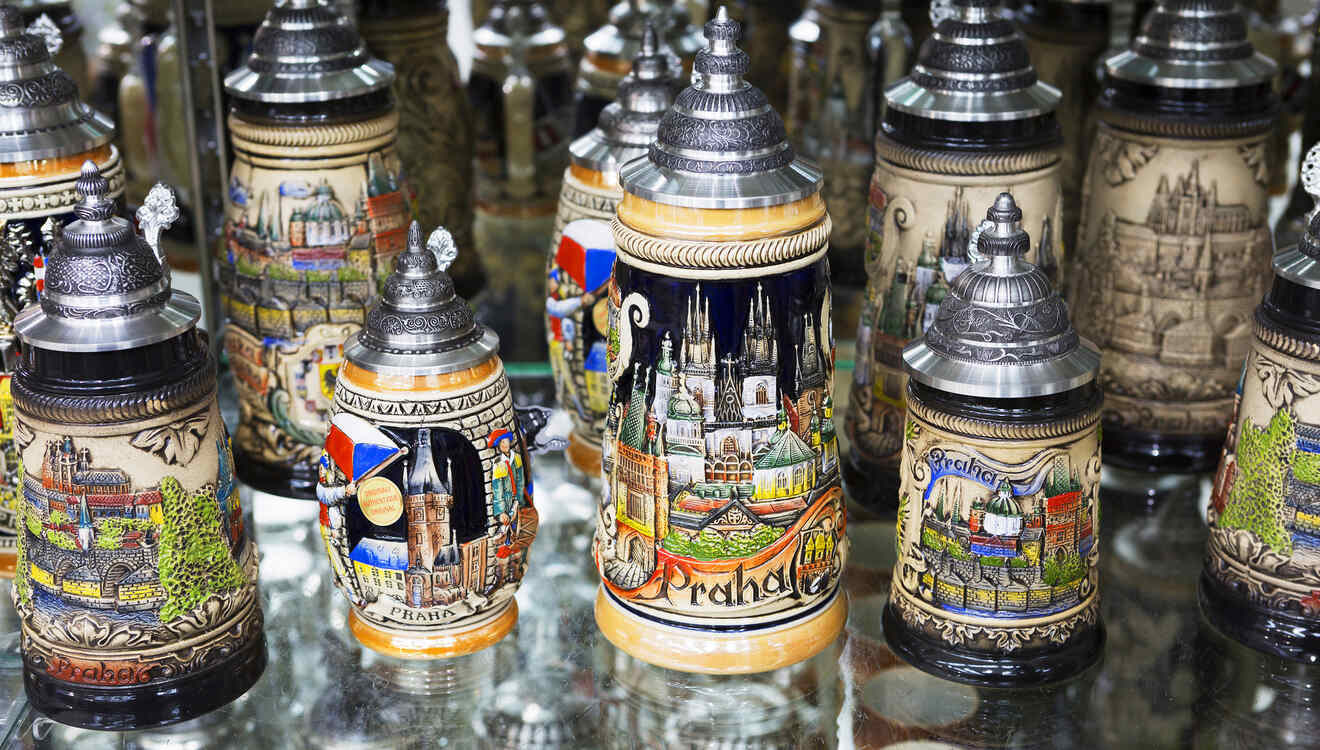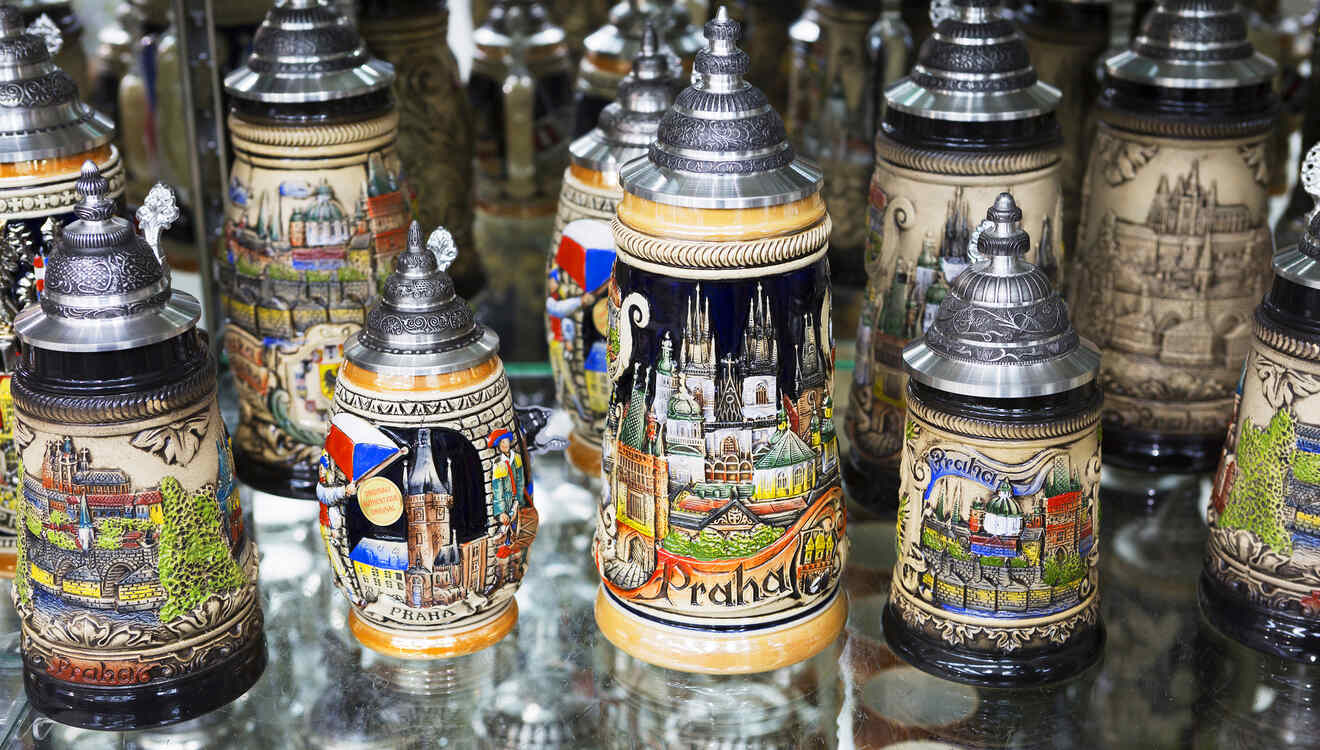 Best brunch spots in Prague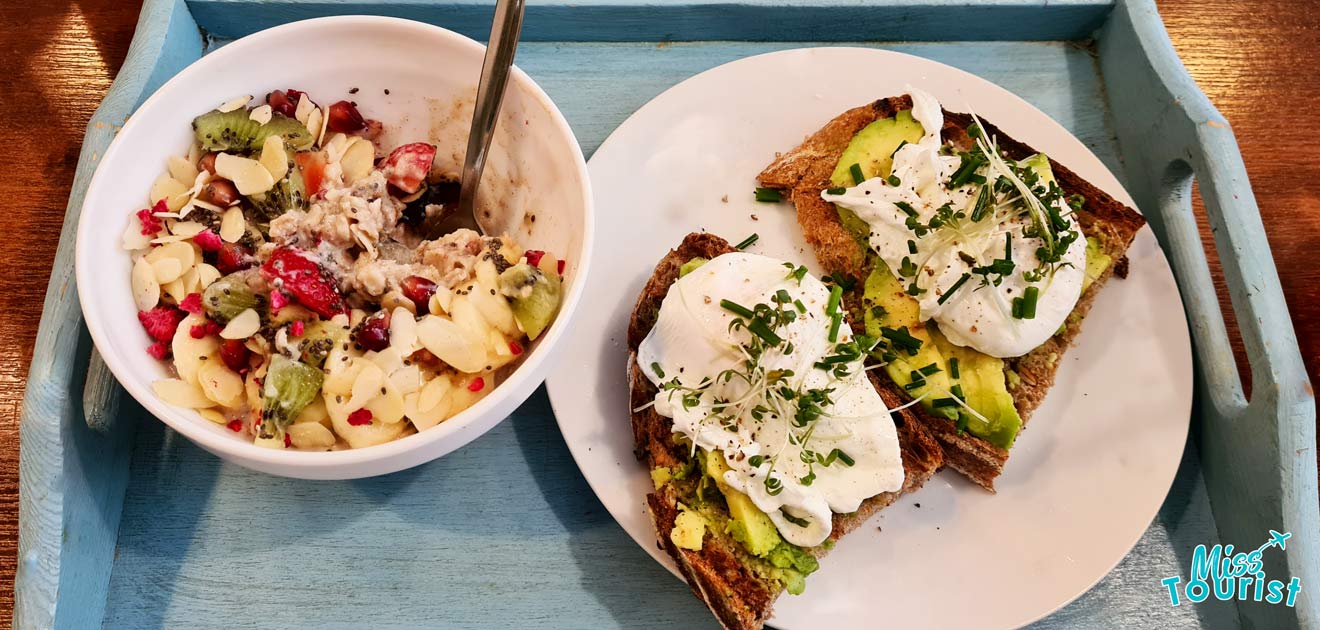 Great bars in Prague
Best beer gardens in Prague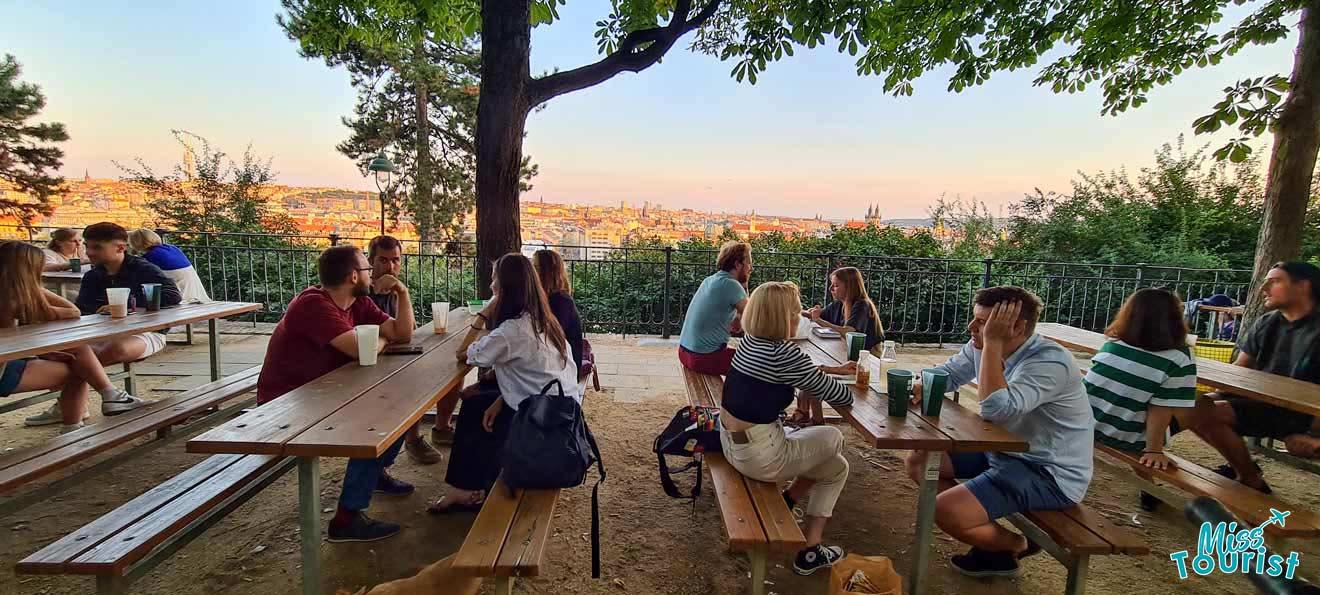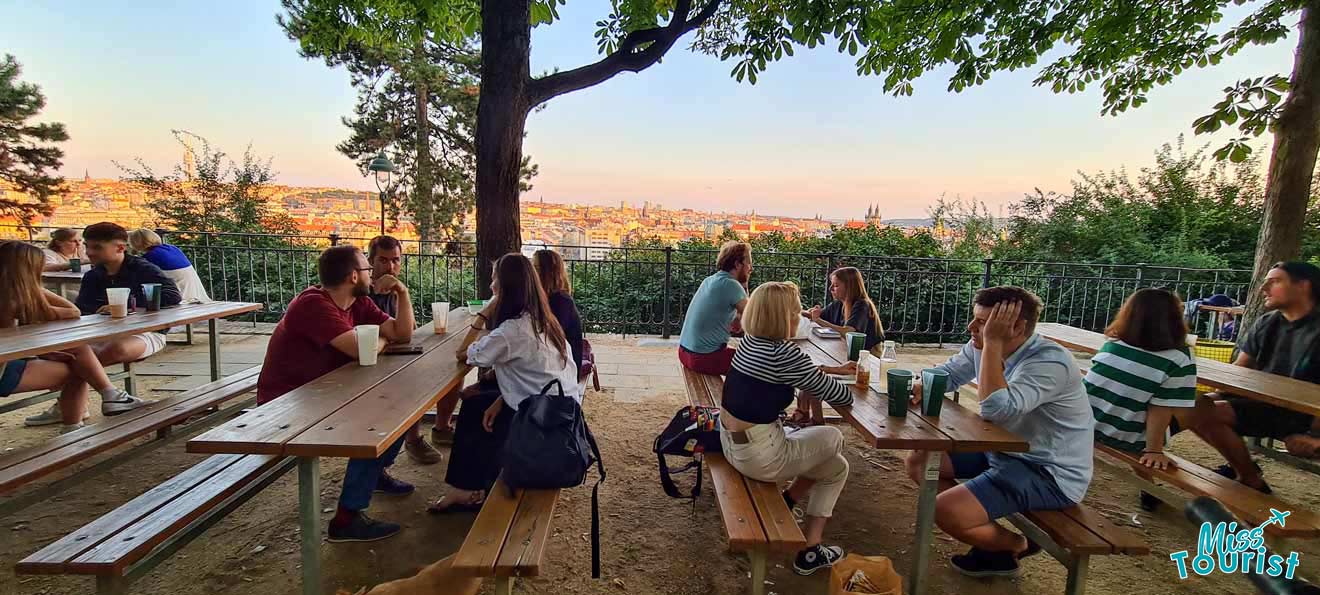 Czech people drink 188 liters of beer per person per year. Yes, that means roughly 0,5lt (19oz) per person per day!
Here are some great bars and Czech beer gardens:
Best cafes in Prague
Nice places with good coffee and where you can just sit and relax:
Cafes to work from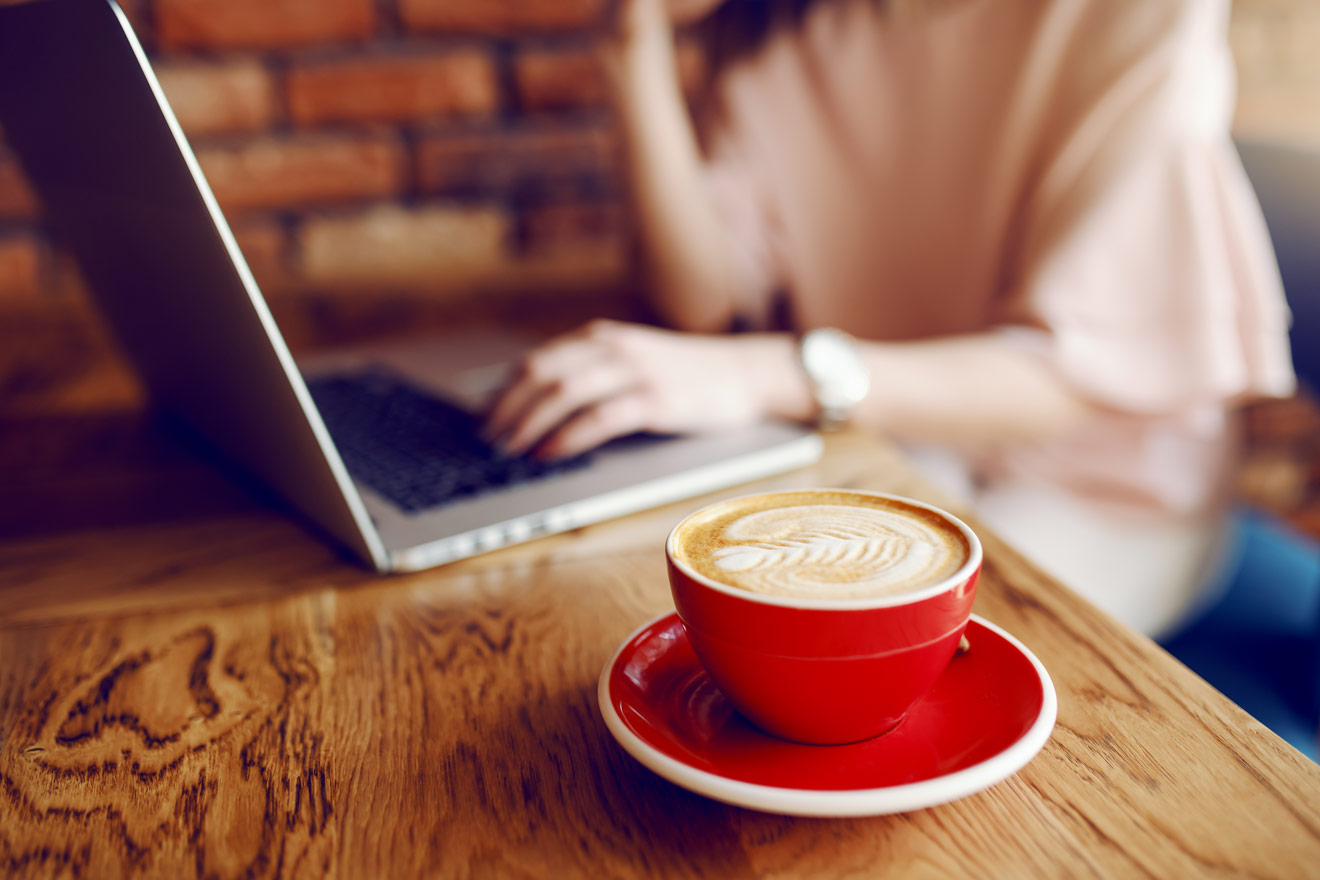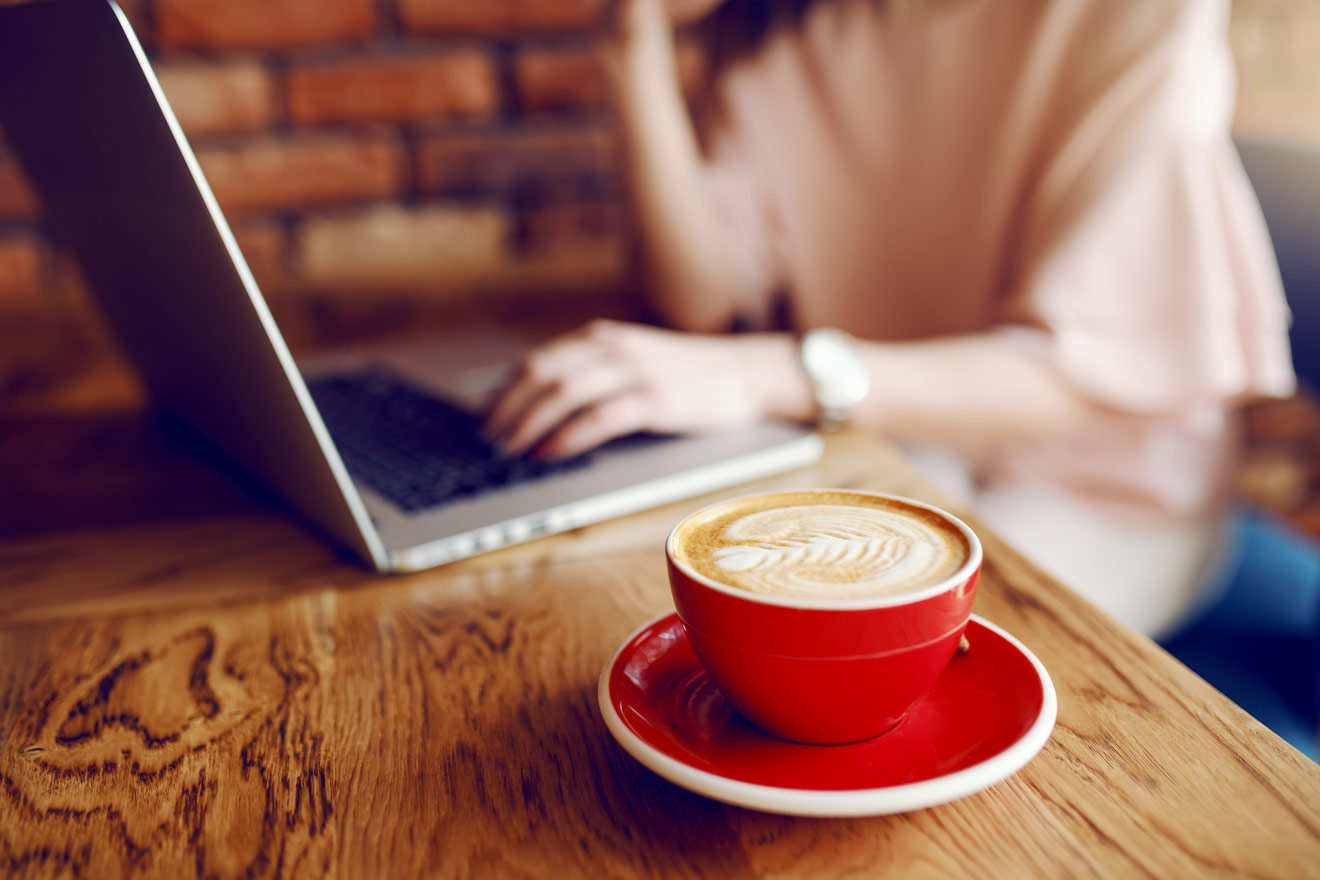 These are places that won't kick you out or look judgemental if you take your laptop out:
Best vegetarian places in Prague
All the vegetarians, vegans and pescatarians out there – I hear you! You can definitely forget about trying most of the local food in Prague, but I can recommend some awesome places if you don't eat meat/fish/you are gluten free etc.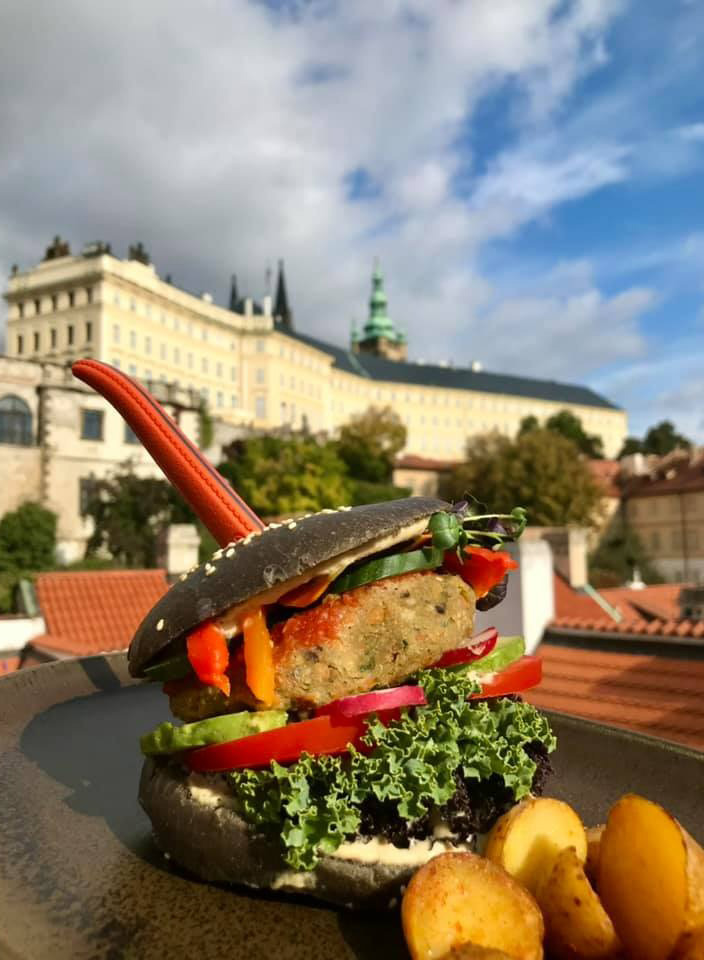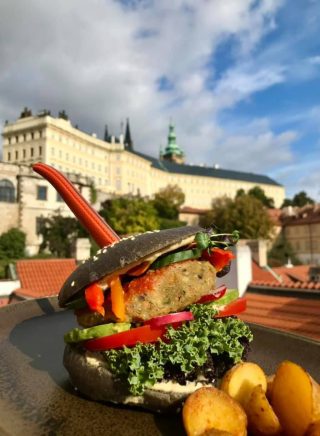 Best desserts
Here are some options I left for a dessert (pun intended 😉 ):
What food to try in Czech Republic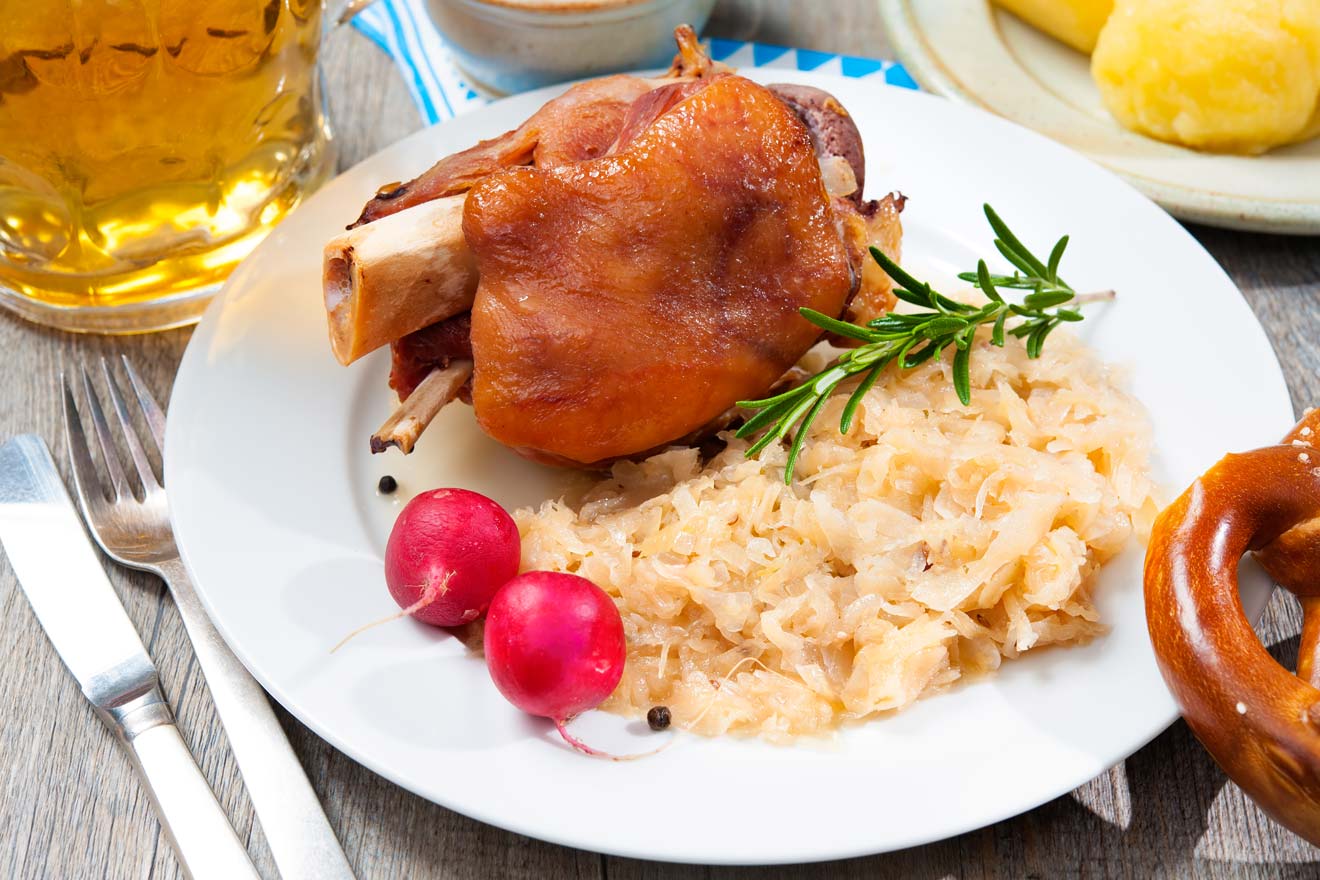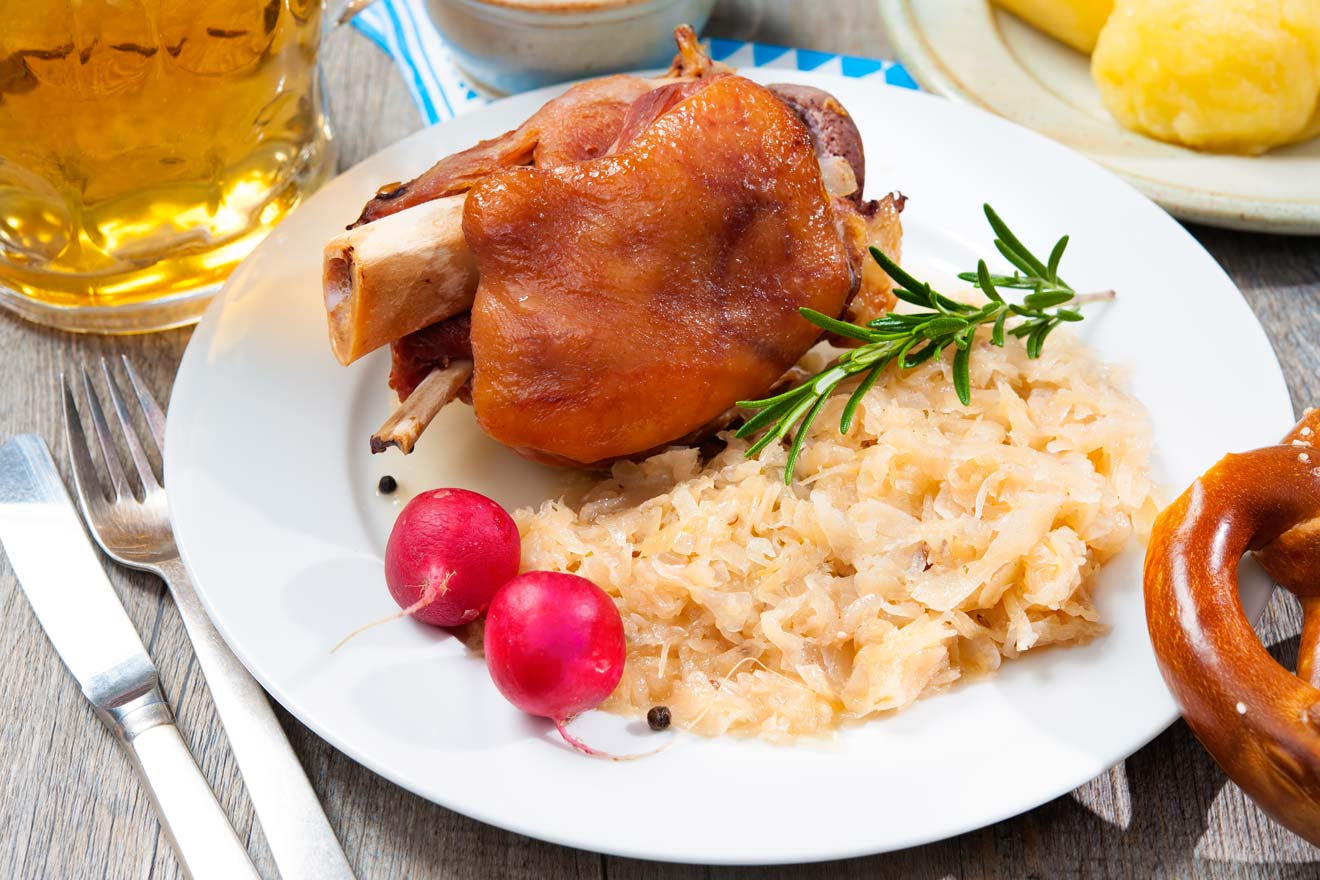 I am going to mention the names in English and in Czech in case you will go to a restaurant where the menus are not in English: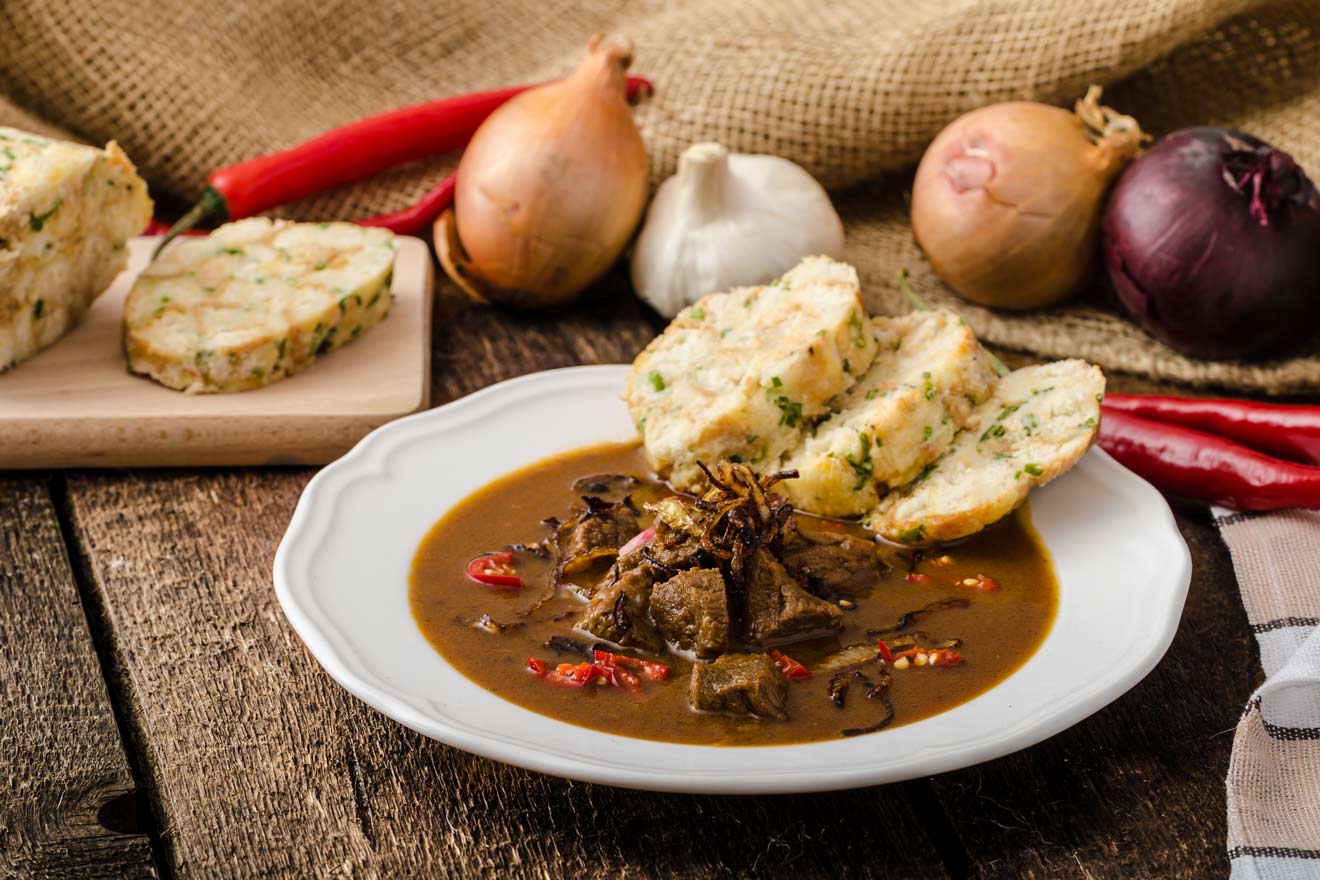 If you are a true foodie and would like to try the most traditional dishes and have someone explained everything, I can highly recommend this food tour!
If you are looking for a special experience, try this 3-5 courses medieval dinner with unlimited drinks. Not only will you get a great ambiance and food, but you will also be entertained along the way by performers – there are swordsmen, jugglers, and more!
Two words on tipping in Czech Republic
You are expected to leave about 10% for service in Czech Republic.
If you don't have cash, here is a trick I learned from a local – when paying for your meal, just tell them the total price (say, your bill was 500 CZK and you want to leave 50 as tips – just say "I want to pay 550") and voila – the server will get your 50 CZK!
Frequently asked questions about eating out in Prague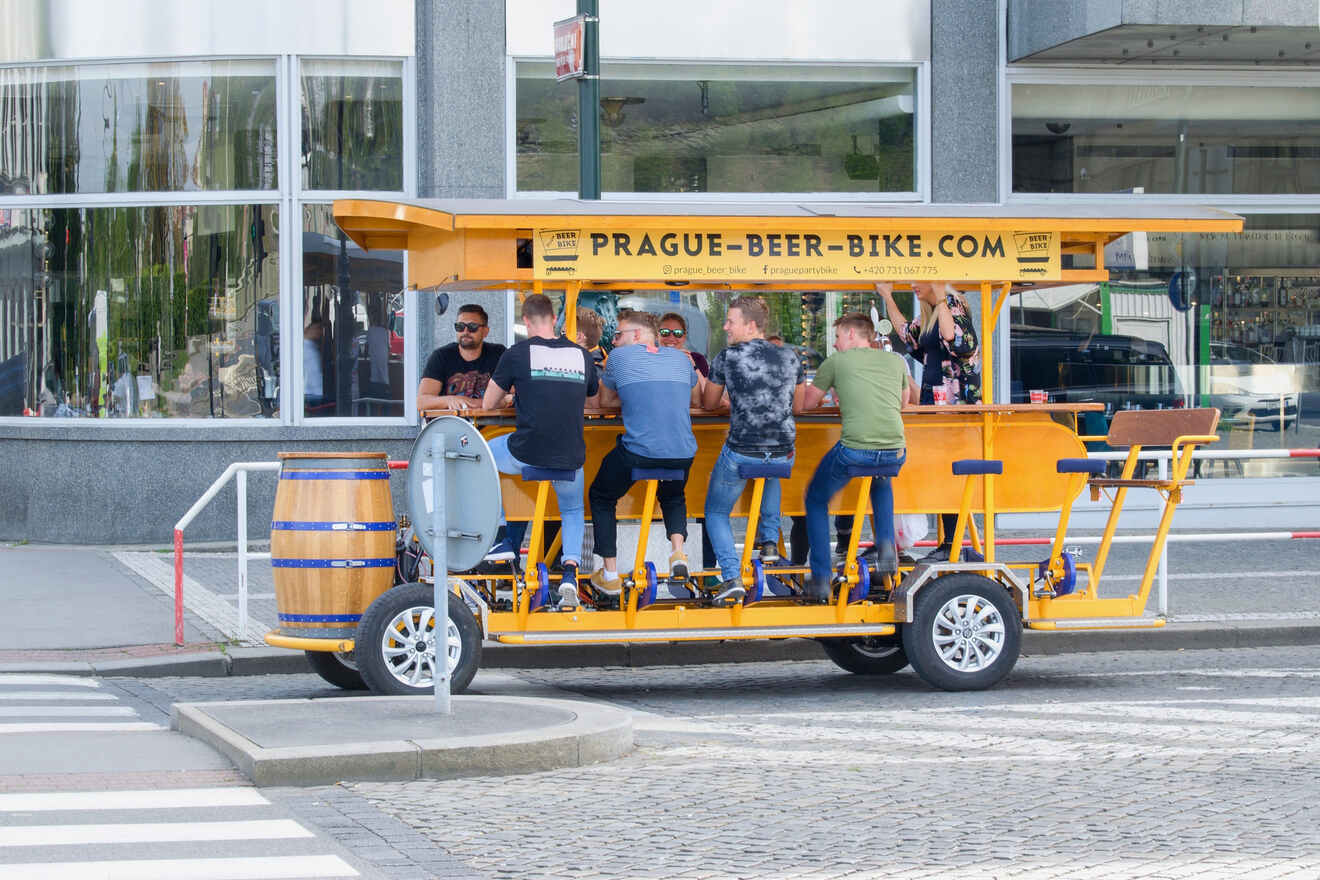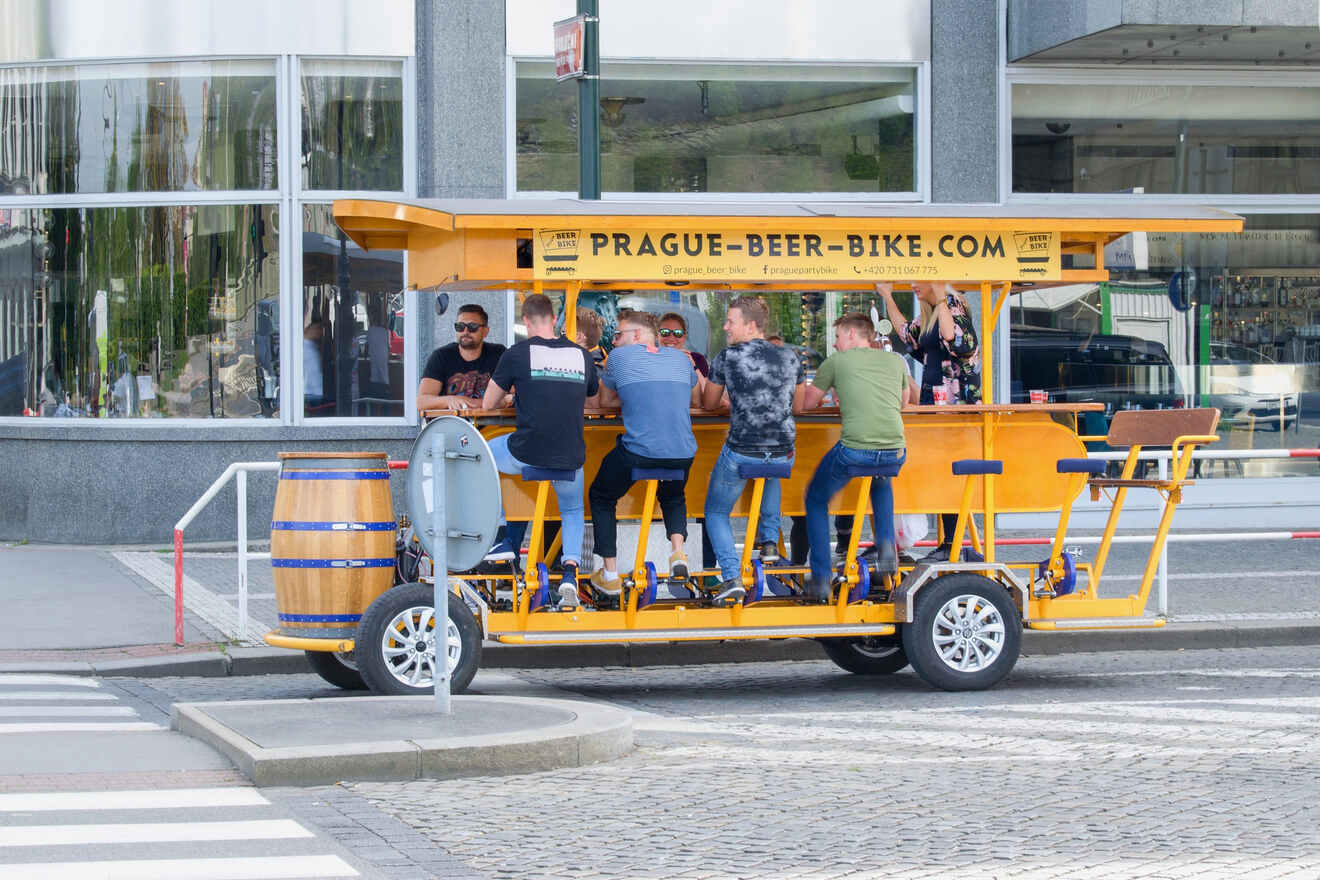 🍲What is traditional Czech food?
Pečené vepřové koleno (Pork knuckle), Knedliki (steamed pieces of boiled flour) and Svíčková na smetaně (Stew of young beef and dumplings) are the most popular local dishes
🇵🇱 Where do locals eat in Prague?
Locals' favourite restaurants are Lokal (good food and beer in the city center), U Medvidku brewery (one of the oldest breweries in Old Town), and U Rudolfina
💰 Do you tip waiters in Prague?
Yes, tipping is expected in Prague and in Czech Republic in general, 10% is standard but if you loved the service, you can give 15%, and your server will be happy. 
🍽️ How much is a meal for 2 in Prague?
This varies depending on the type of restaurant, but on average you should expect to pay ~€20-25 for a dinner for 2 with beer. 
💳 Can I use my debit card in Prague?
Yes, in most cases you will be able to pay with a credit or debit card almost anywhere, but there are some restaurants that will only accept cash, so make sure to have some small money with you at all times. 
Conclusion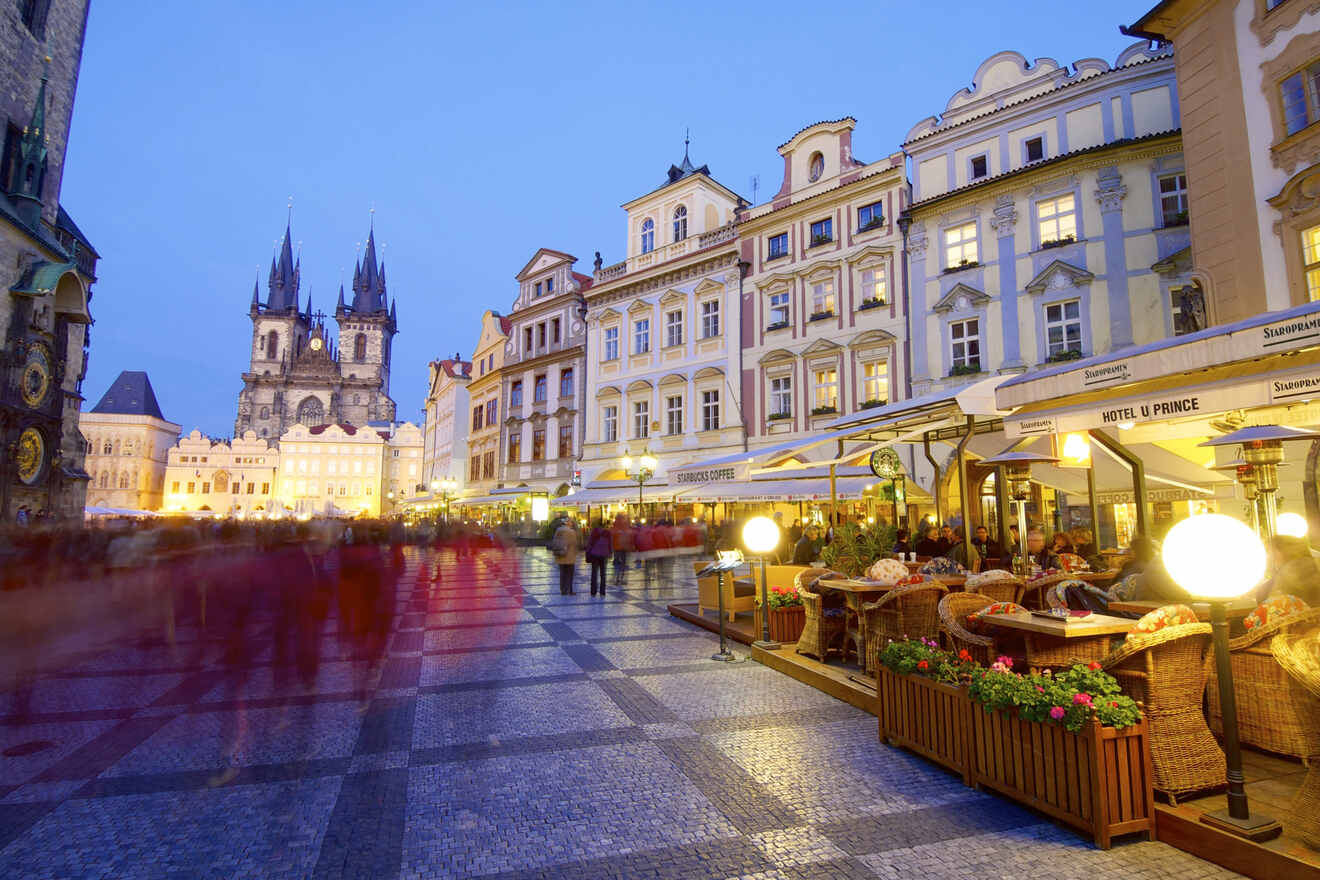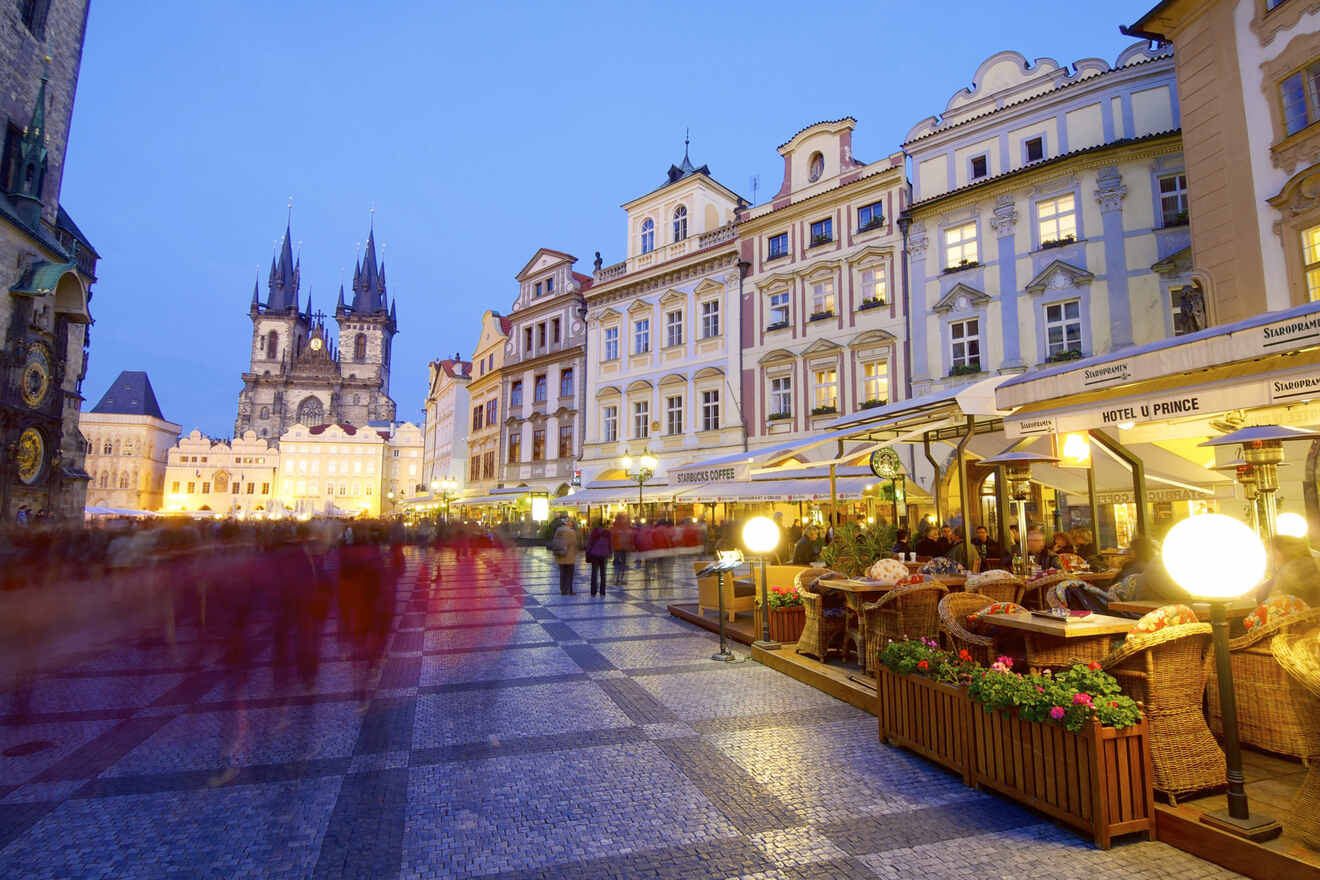 Thank you for reading through my post about the best restaurants in Prague – I hope you found some delicious places to go to and some good beer to enjoy. I would love to hear your opinion on the places in the list – what did you like and dislike?
And if you have some other ones to add, I am all ears – I will try my best to keep this list updated (there are many new cool places opening up on a monthly basis, so I would definitely need your help to keep up with that!)
We also spoke a little bit about the other restaurants tips that you should know about such as tipping and level of service. Last but not least, I briefly told you about the main dishes to try in the country.
Again, I hope this article was useful to you and if so, make sure to check out other posts on Prague, we have quite a bit of useful info on the city of spires. Hope you will love it as much as I loved writing about it!
Yulia
---
Pin it for later!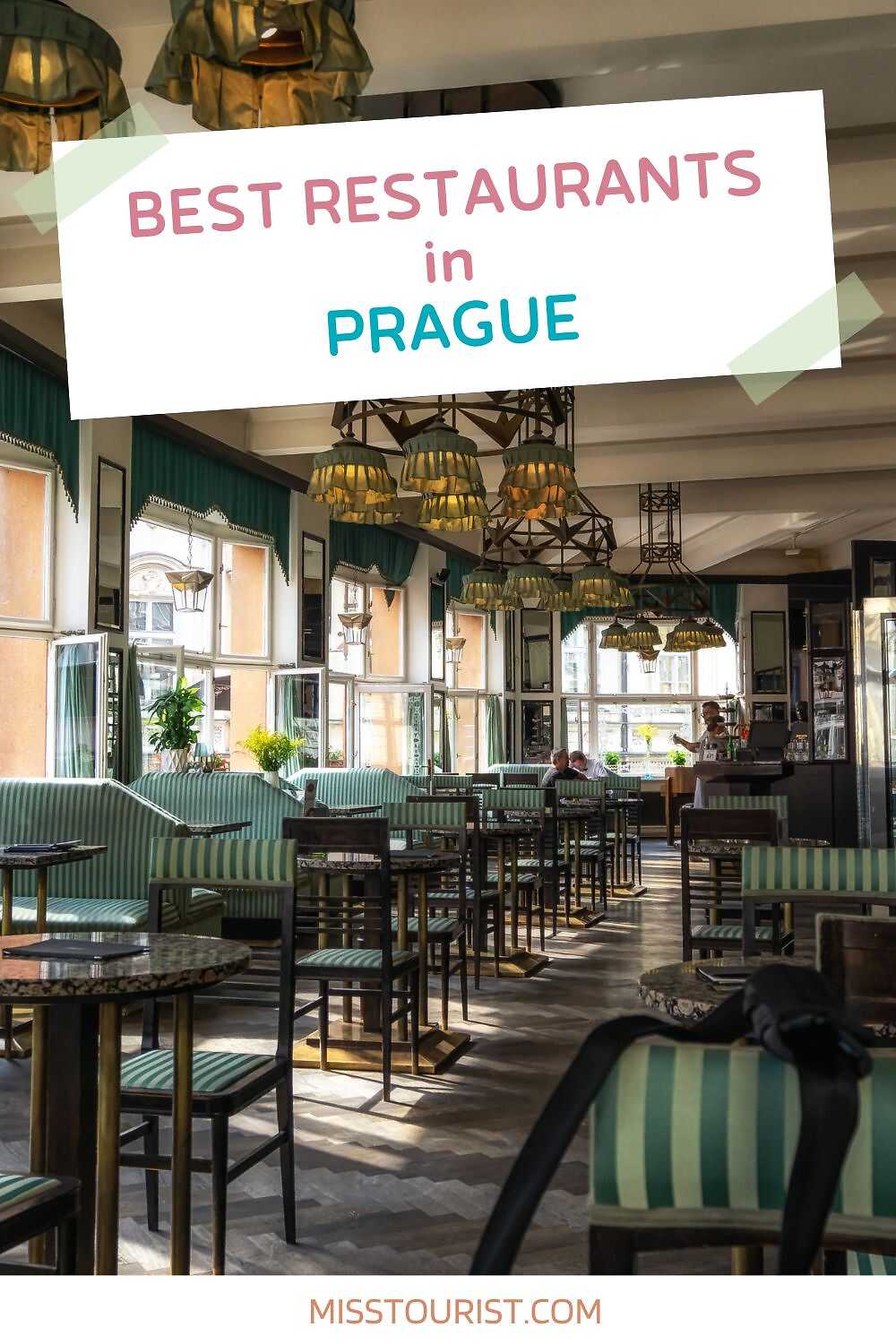 Pin it for later!