Prague (or Praha), the capital of Czech Republic, is an outstanding city! If it is still not in your bucket list by now, well, it should be there!
UPDATE: Check out the best things to do in Prague in this article about Top 13 Attractions to Visit!
Why? I hope these 20 pictures will explain you better than words:

1. The Old town square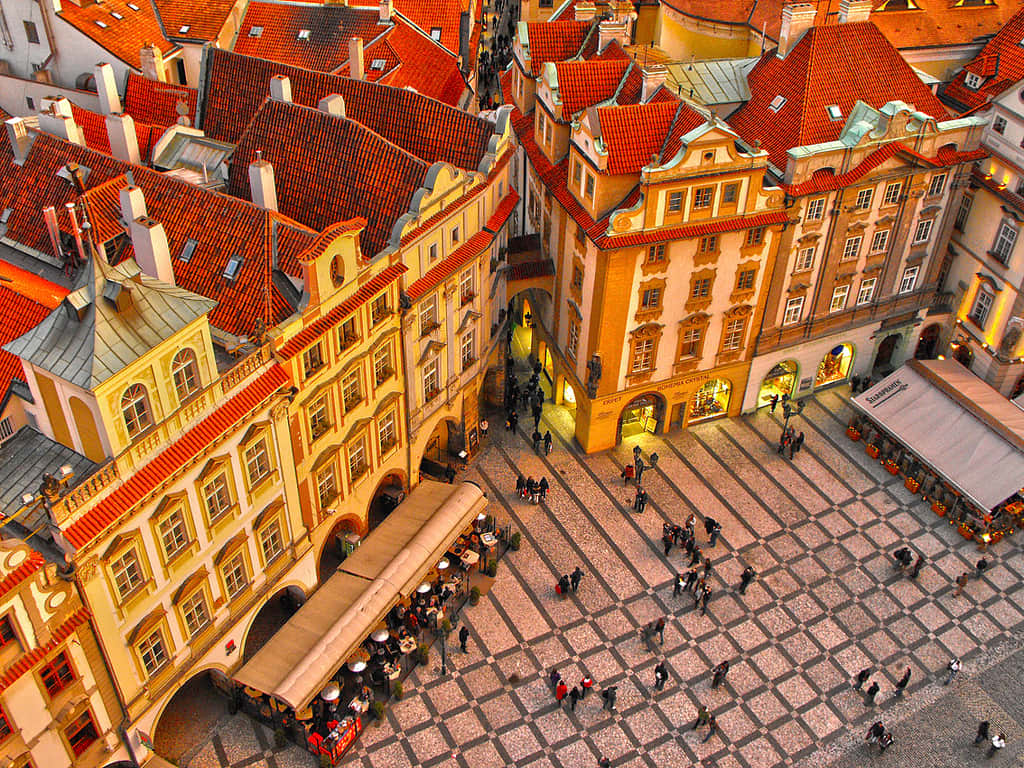 Photo credit – @Miguel Virkkunen Carvalho
Prague's Old Town (or Staré Město pražské) is the heart of the city that remained almost untouched since the 12th century. The most important sights are the Jan Hus statue in the middle of the square, the Old Town Hall Tower and the Tyn Church. The square is full of musicians and vendors and it has its incredible atmosphere!
2. The astronomical clock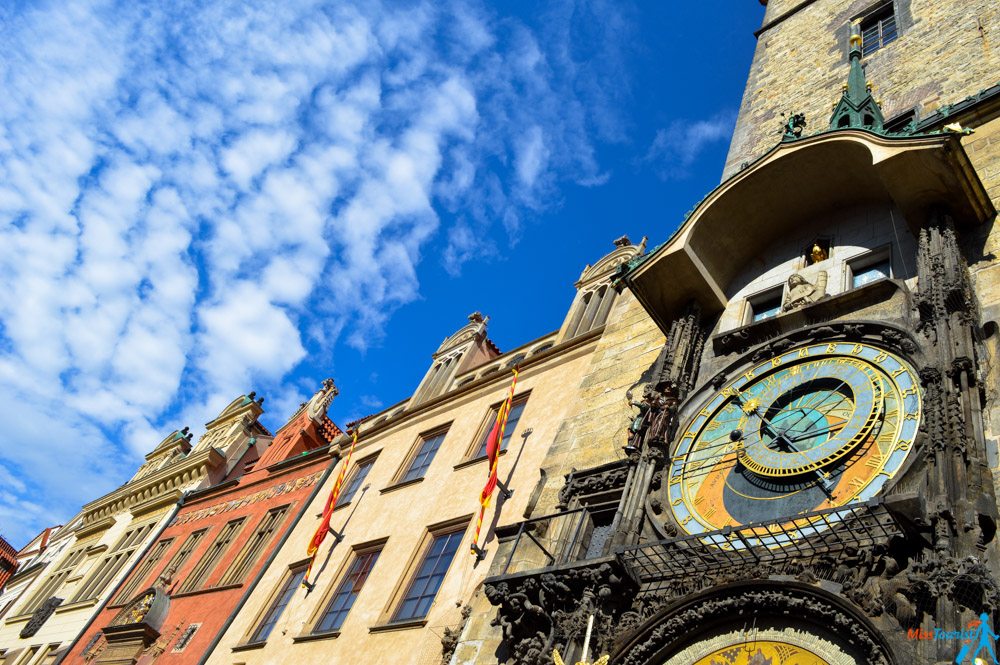 This one-of-its-kind medieval astronomical clock was one of the main reasons I wanted to visit Prague! Every hour you can enjoy mechanical performance. The clock's sophisticated construction also has 12 medallions with the signs of the zodiacs.
During the Middle Ages it was considered one of the wonders of the world, but it still amazes people nowadays!
3. Charles bridge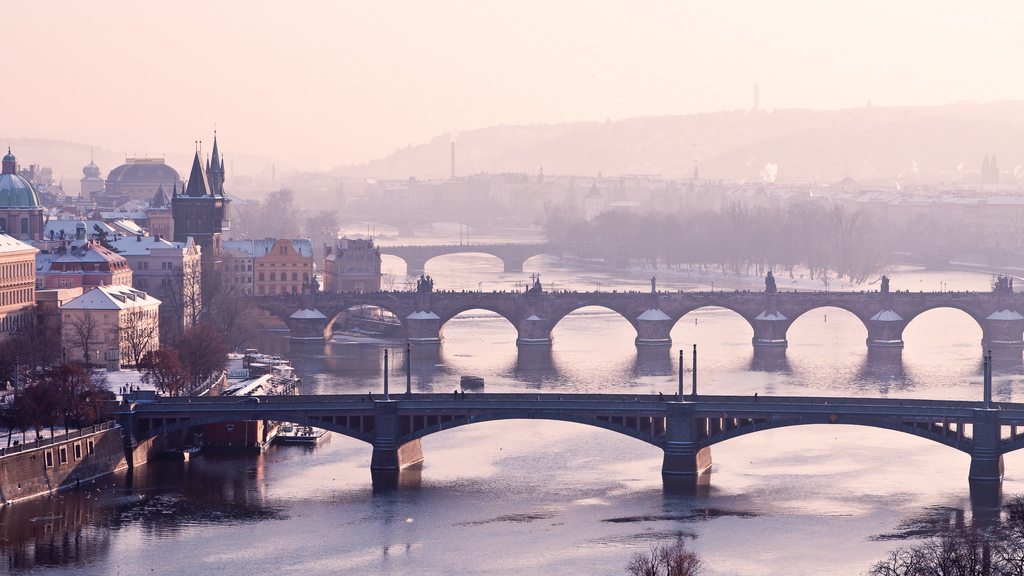 Photo – @skoeber
You will see many things named in honor of Charles IV (Karl) in Prague, this bridge being the most important of them. Stroll across the bridge to encounter countless vendors and musicians.
As it is very crowded during the day, Charles bridge is best explored at dawn.
4. Prague Castle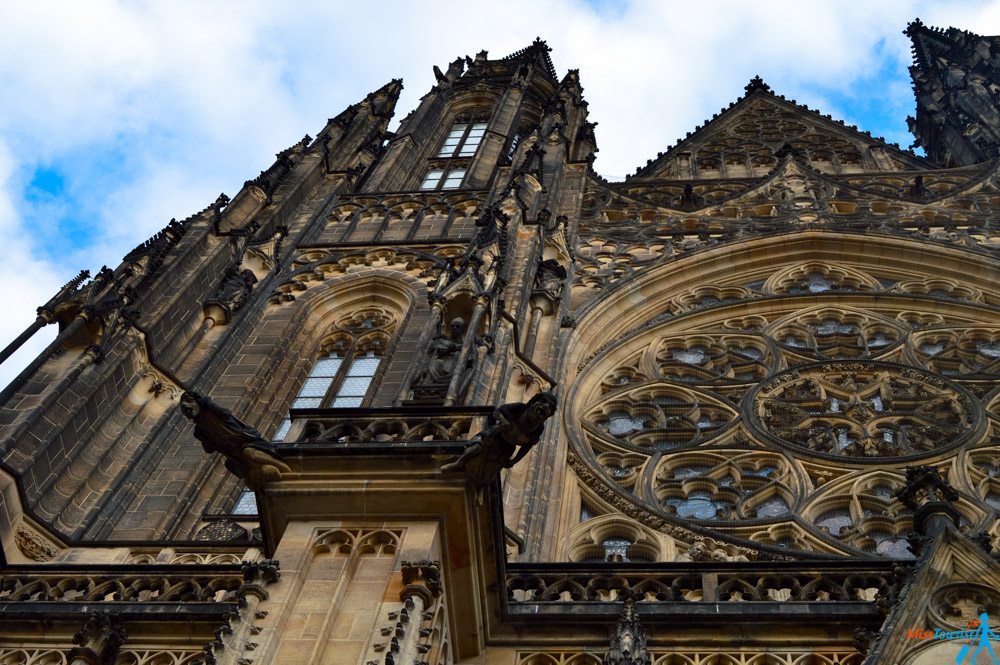 Do you want to visit one of the largest castle in the world? Consider it done in Prague Castle!
This huge complex includes royal residences, gardens, cathedrals (still operating, you can even get married there!). Don't forget to go inside the Vitus cathedral to admire its stained glass windows.
5. Find the best city view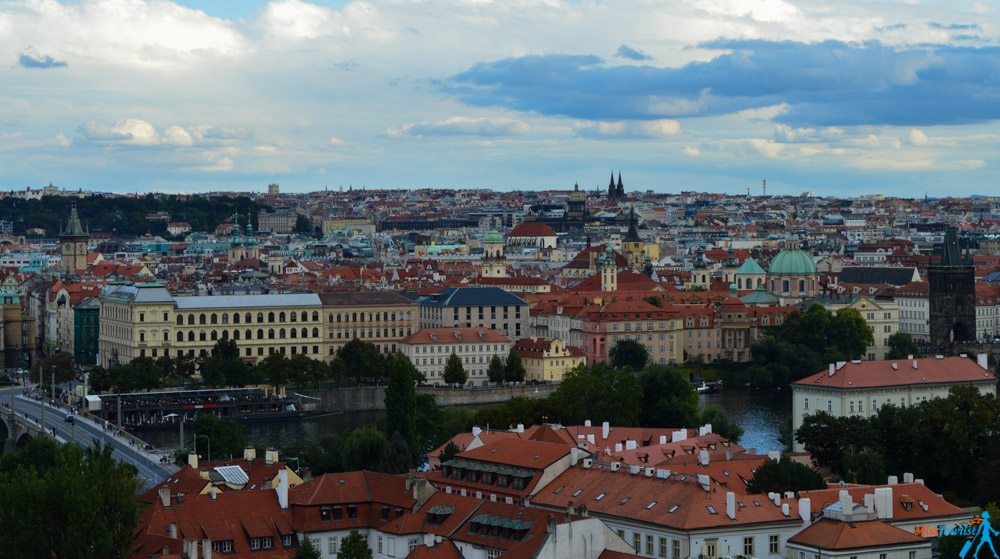 When going up the hill to the castle (near Vitus Cathedral) don't forget to look around, as you will find a viewpoint. You will see a fabulous view to the whole city!
6. Touch the "lucky" statue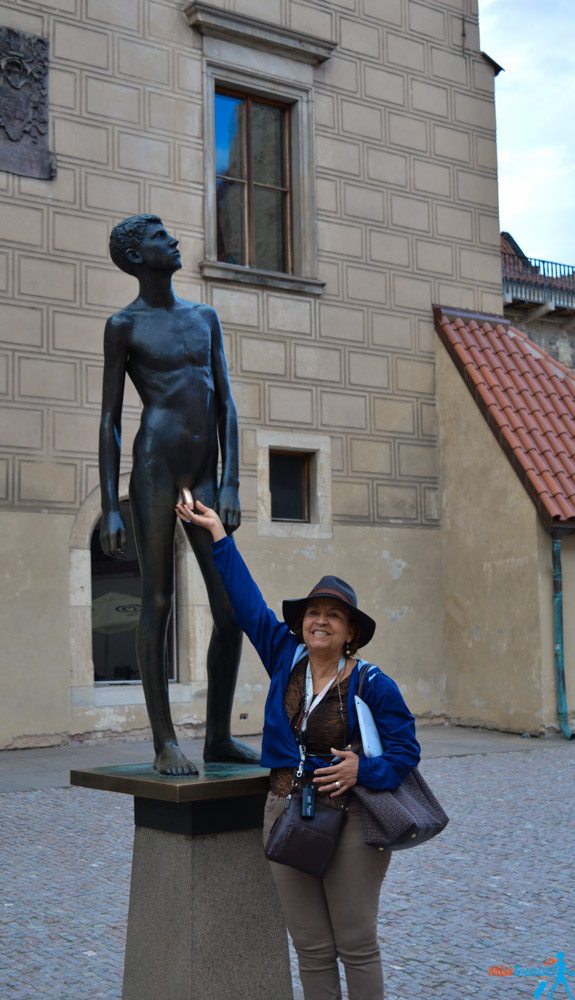 Oh, and near the Vitus cathedral, there is this statue on the hill, where you should touch the shiny part of the monument for a good luck.
What would you not do for a good luck, right? 😉
Update: I have just had a talk with a couple of Czech local people and they found this tourist "invention" of sightouching unpolite and out of place. Please consider that when you think if you should be in the line to take that picture.
7. Victims of the communist regime memorial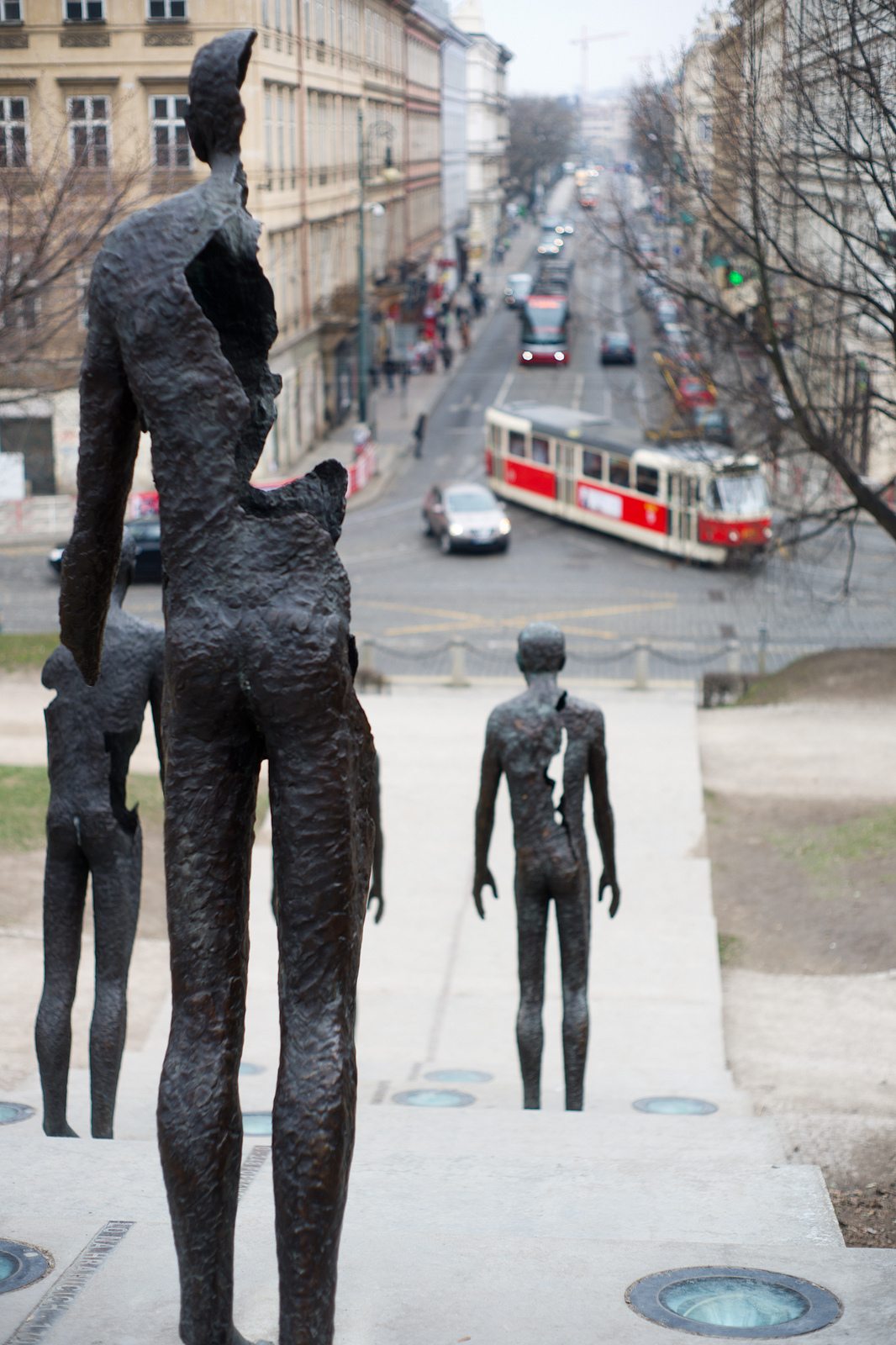 Picture by @Audrey Penven
Czech Republic was under communist regime from 1948 to 1989. The memorial made out of 7 bronze figures descending the stairs is dedicated to "not only those victims, who were jailed or executed, but also those whose lives were ruined by totalitarian despotism".
8. Eat in a local restaurant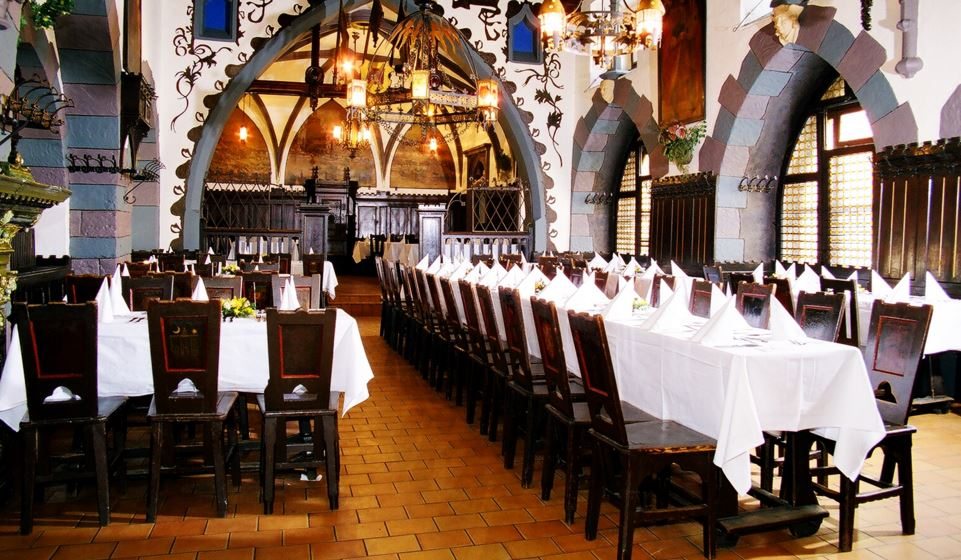 I ate in "U fleku" restaurant. It was one of the first on Tripadvisor and I have also heard about it from my friends, so I decided to give it a try. The place quite touristic, but still fun, a lot of traditional music and local cuisine. Also, Kolkovna is a chain of restaurants where you will find traditional food and be sure it is not a tourist trap, locals eat there too!
9. Try knedliky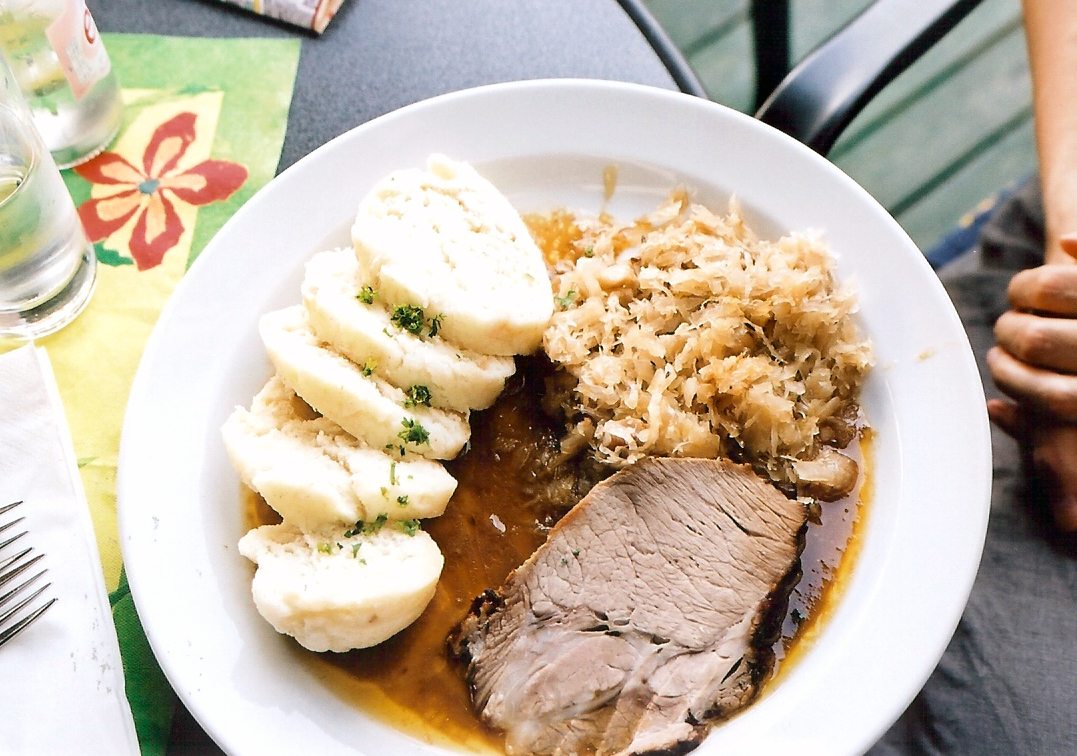 Photo –@hamadryades
Knedliky (or knodel) is something that you have to try while in Czech Republic! They are some kind of spongy steamed bread dumplings. You either hate them either love them. Anyway, to get your own opinion, you have to try it!
And when you eat knedlinky, don't forget to also order …
10. Try Czech beeerr!!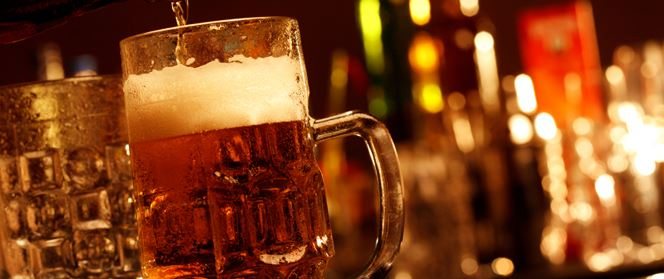 Did you know Czechs hold a proud number 1 place in the world of beer consumption per capita? No wonder, their beer is so good! And also cheap, often it is even cheaper than a bottle of water! 😉
11. John Lennon wall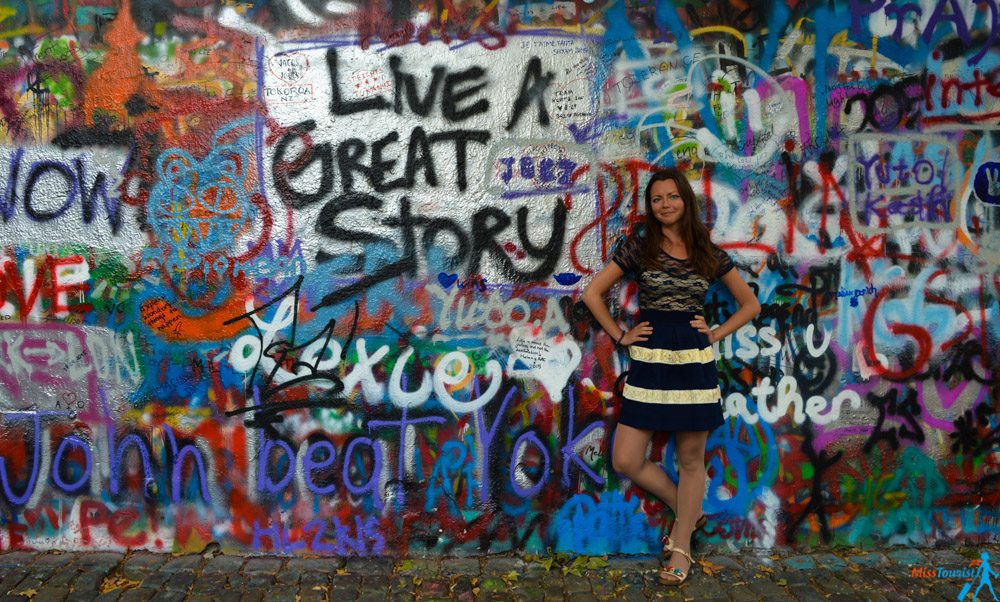 In Berlin they have a Berlin wall, here they the John Lennon's one. Everyone can draw graffiti on it, there is always someone playing music and a great atmosphere around it!
12. Dancing house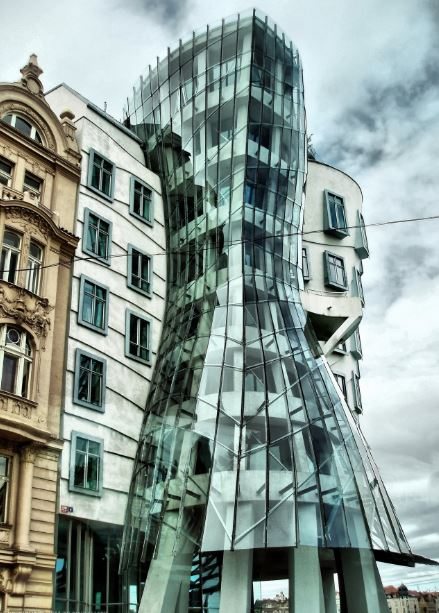 The Nationale-Nederlanden building has a nickname, people simply call it the Dancing house.
Really, just look at it – isn't it a man holding a woman in a dance, definitely not just one more boring office building!
13. Zorbing/boats along the river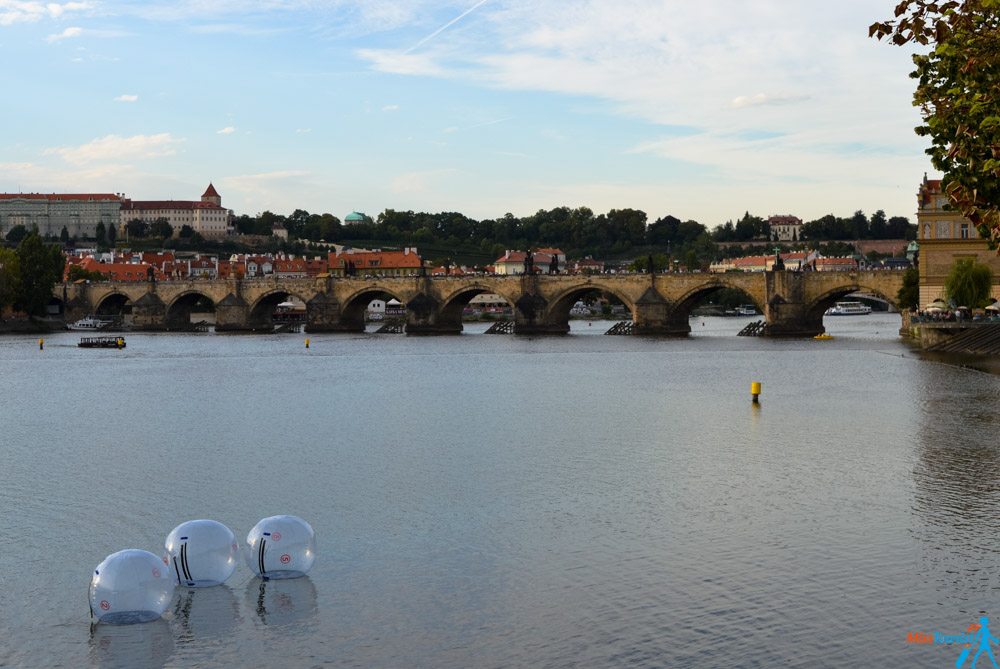 Take a boat ride under the Charles Bridge or run along the water of Vitava river. All that can be very much fun if the weather is nice. Do it, you will not forget the experience!
14. Strahov Monastery Library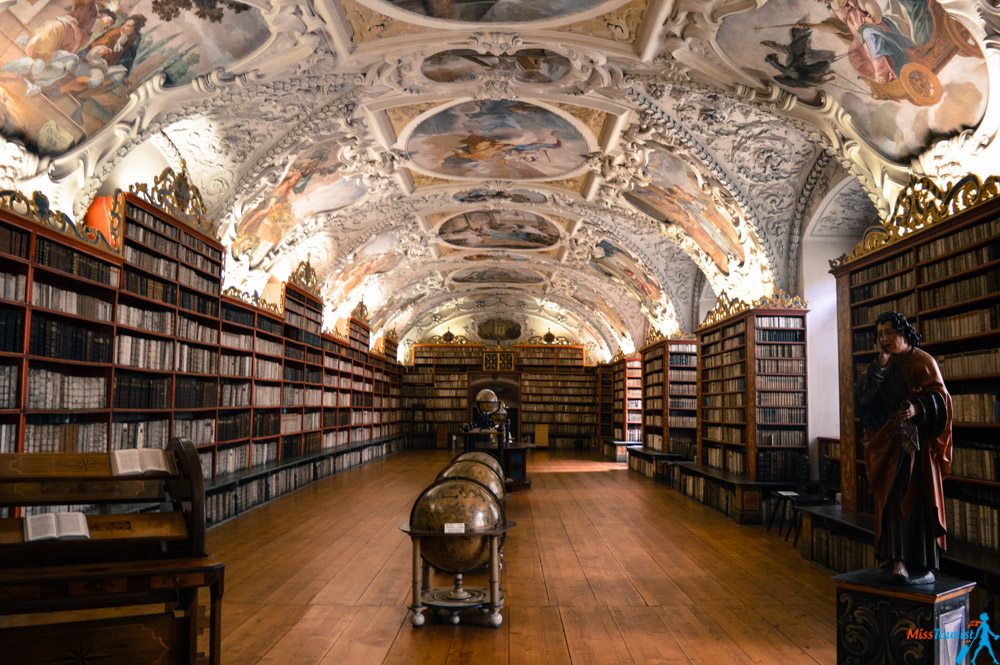 The most famous library in Prague is actually the Klementinum library, it was even descried by BoredPanda as the world's most beautiful library. But it is very touristic and you have to book a tour in advance. There is one more library that is the same beautiful but less known, I recommend visiting Strahov Monastery! I did not notice any difference in beauty, but it is definitely less crowded there.
15. Pregnant woman statue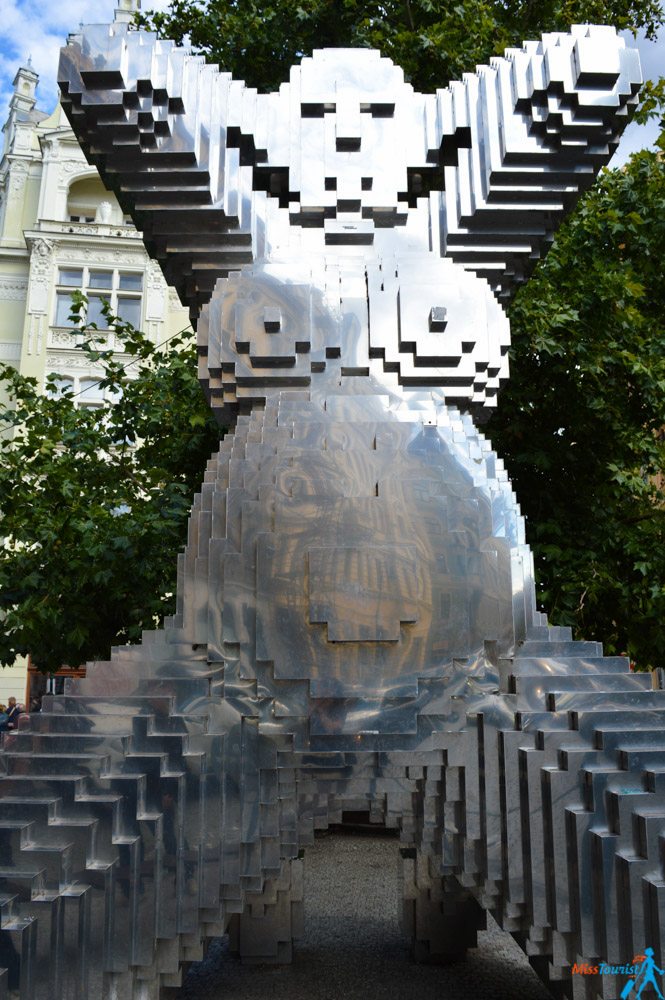 This "statue" is made by David Černý – a controversial Czech artist, famous for his provocative sculptures all around Prague. Černý is hated by the government and loved by the citizens. You will see many of his statues around the town. Like…
16. Barcode kids statue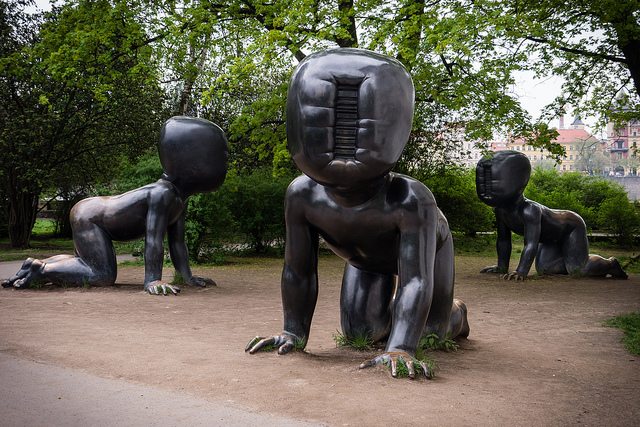 Photo by @Coralie Mercier
I gave them this name myself, don't look it up in the Internet, I am not sure they have a specific name.
You can find these babies at the Kampa museum and you are welcome to think about your own meaning of this piece of contemporary art.
17. Zizkov TV Tower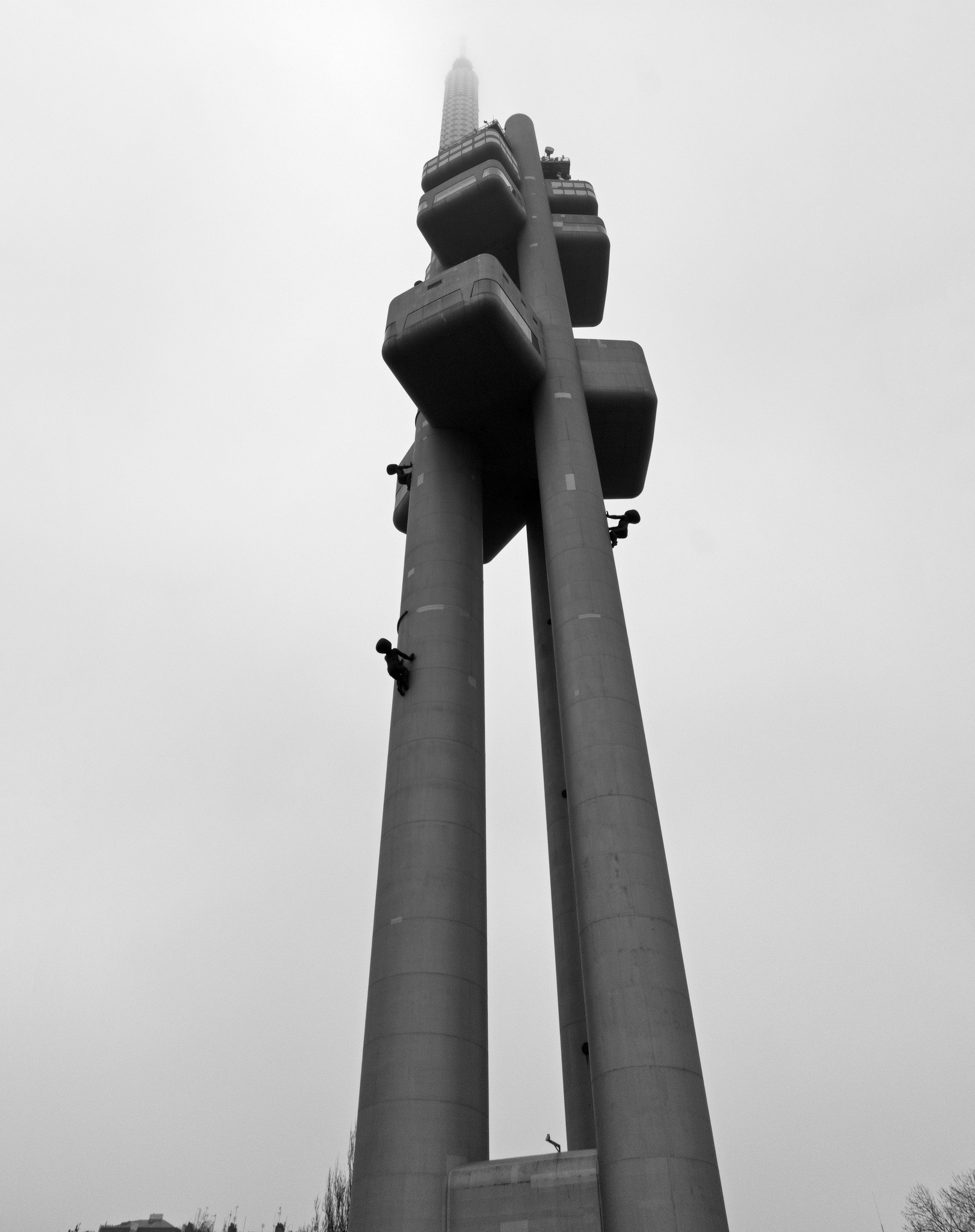 Photo by @Karl Davison
Apparently Cerny really likes babies theme in his works because you will find some huge kids crawling up the Zizkov Television Tower. Wait, what?
Yes, that is exactly what I mean – just some huge iron babies climbing u the TV tower. Just yout ordinary view when in Prague…
18. Feel the Parisian charm in Prague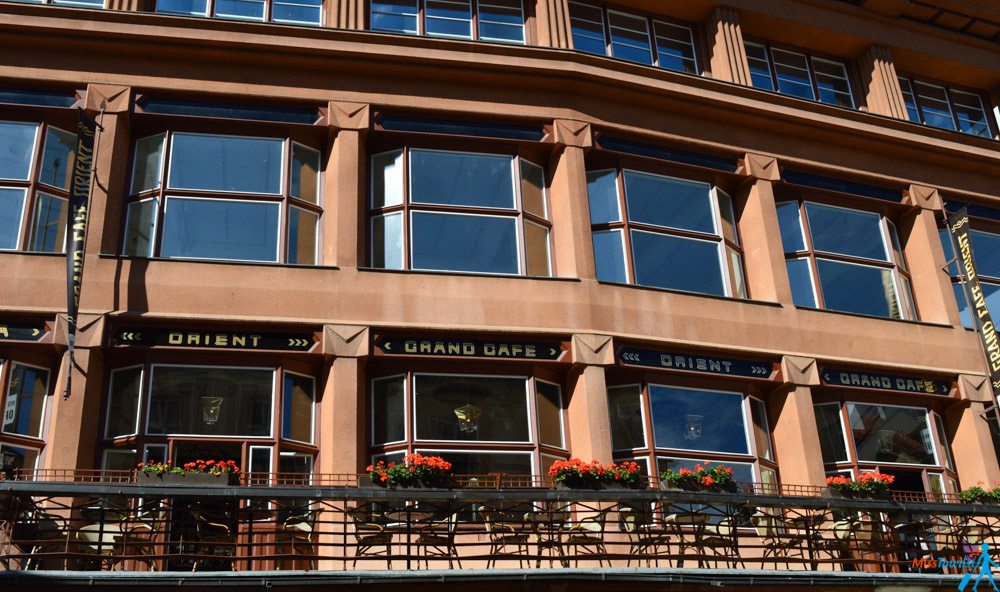 I felt like I am back in Paris when I saw these art-noveaux style buildings. Just walk around in the area near Prague University and you will see many buildings like that!
19. Visit Jewish Quarter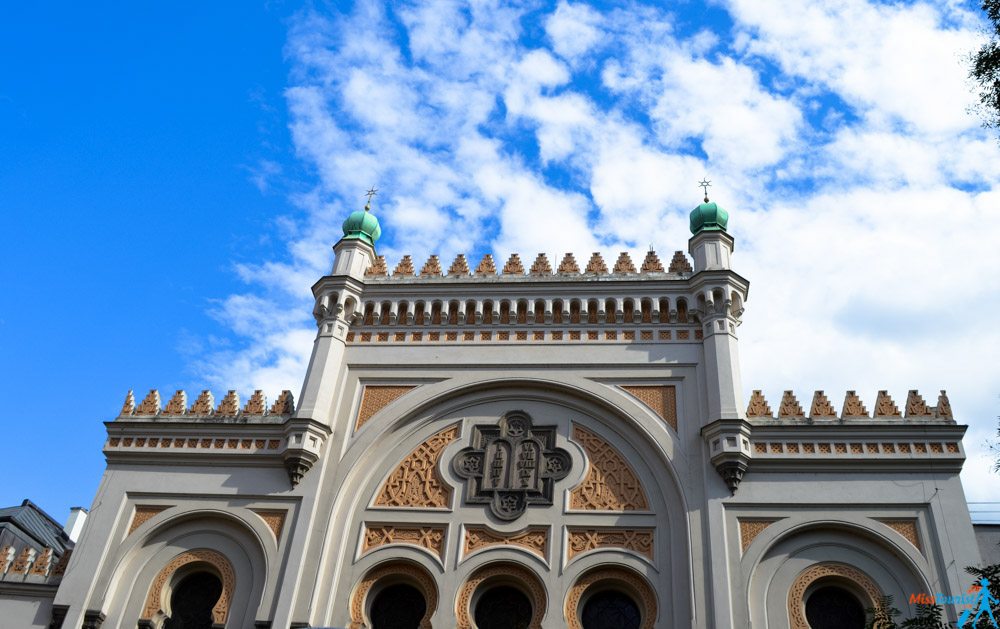 Prague's Jewish Quarter, formerly a walled ghetto, is one of the most complete collections of Jewish historical monuments in Europe today. If you are interested in the holocaust subject, there is a great movie called Niki's family, that tells the nearly forgotten story of Nicholas Winton, an Englishman who organized the rescue of 669 Czech and Slovak children just before the outbreak of World War II.
20. Prague at night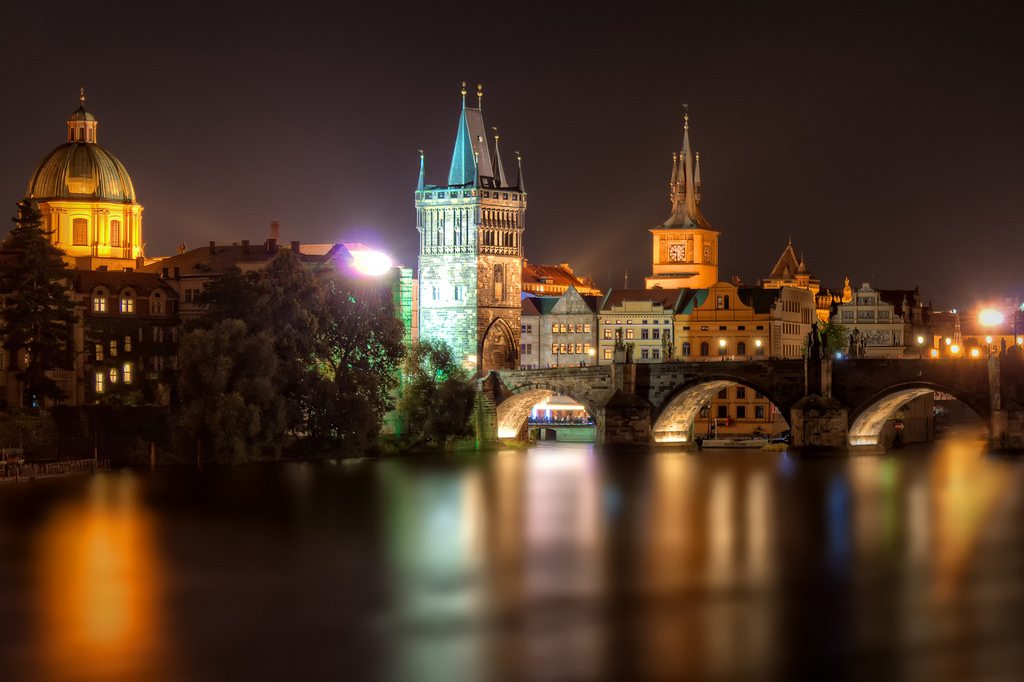 Photo credit – @Nico Trinkhaus
The city by night is absolutely marvelous! Walk along the river front and admire the illuminated buildings and, of course, walk the Charles Bridge when there is almost no one there.
---
| | |
| --- | --- |
| 📅 How many days: | 2-4 |
| 📍 Best neighborhood: | Old Town |
| 🍽️ Dinner for 2: | €28 |
| 👶 Family friendly score: | Great |
| 🚕 Average taxi price: | €8 |
| 💵 Avg hotel price: | €70 |
| ✈️ Cost of traveling: | Medium |
---
Where to stay in Prague
UPDATE: Find more options about best hotels and apartments in the Prague in my new article or for hostels you can check out this page!
Luxury (200€ and up) – Cosmopolitan Hotel Prague is an amazing 5-star luxury hotel located right in the heart of Prague. This boutique hotel awaits you with free Wi-Fi, gorgeous rooms and complimentary access to gym and sauna. Another great option for luxury travelers is Myo Hotel Wenceslas – a beautiful 4-star hotel located very close to the city center. I am sure you will feel like a princess/prince during your stay there!
Middle (100€ – 200€) – Residence U Černého Orla is a very stylish and modern accommodation for middle-priced budgets. The breakfast is delicious, the rooms are very nice and well decorated and it has an overall great value for money. Alveo Suites is my second recommendation if you are looking for a place where you can have a nice and comfortable stay in Prague! You will appreciate the simple and cozy rooms and all the facilities.
Budget (between 30€ – 100€) – Little Quarter Hostel is one of the best budget accommodations in Prague! The hostel is set in a historical building, the rooms are cozy and clean and the sunny terrace is perfect for some relaxation! Travel&Joy backpackers is another great choice thanks to the friendly staff, cozy rooms and great amenities!
Changing money
There is no EUR in Czech Republic, the currency there are "koruna". Be careful when changing money, I have seen all kinds of rates, including some which were extortionate!
First of all, check if they charge a commission, and, secondly, if the rate is good. Before giving them your money, ask them how much you will receive. I can recommend you a good exchange office where I changed my money. It is very close to the Charles bridge, it has a good rate and doesn't charge any commission. The address is Kaprova Street 14/13.
---
Conclusion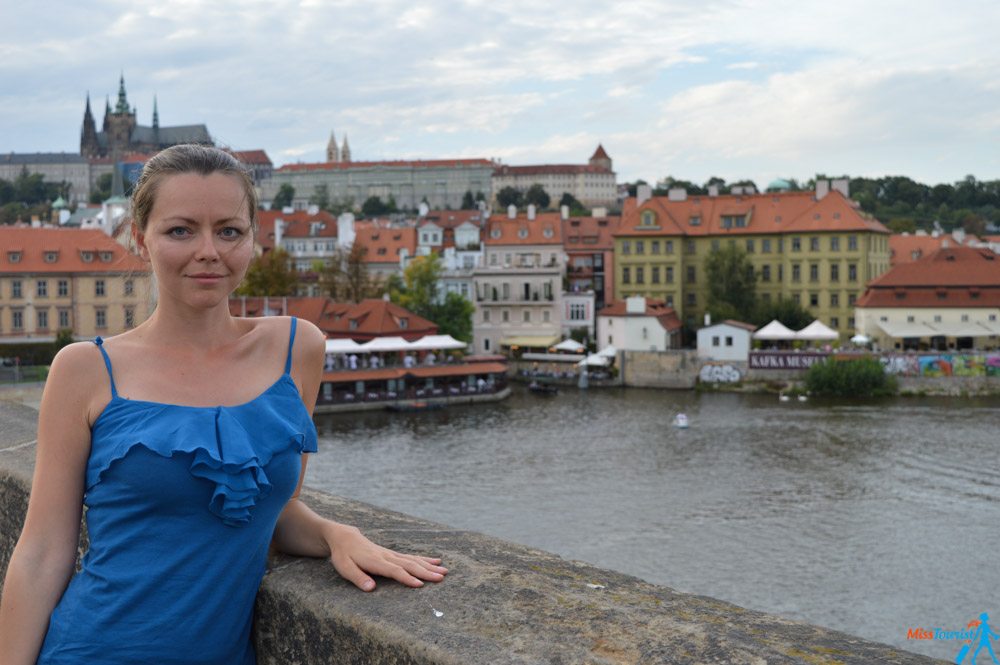 Even though it was a very short visit (I went there as part of my 30 days traveling in Europe by train with Eurail), those 2 days were enough to understand that I will come back for a longer time period as soon as I have a chance!
Thanks a lot for reading! I hope you liked my photo essay of Prague!
Yulia
---
---
Pin it for later!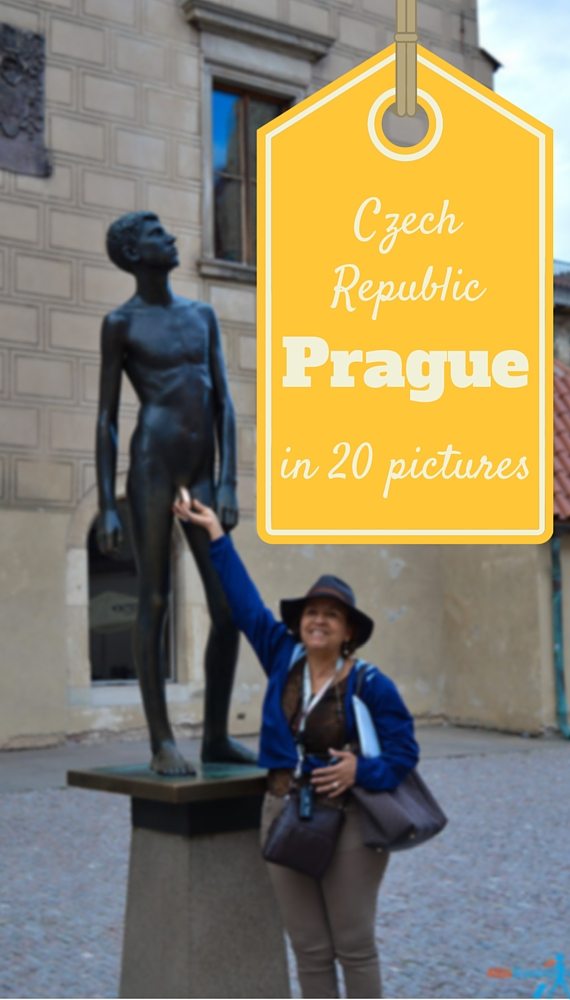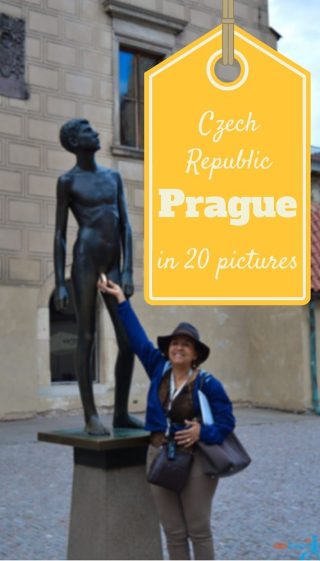 What do you think about Prague? What did you like the most if you have already visited the city?