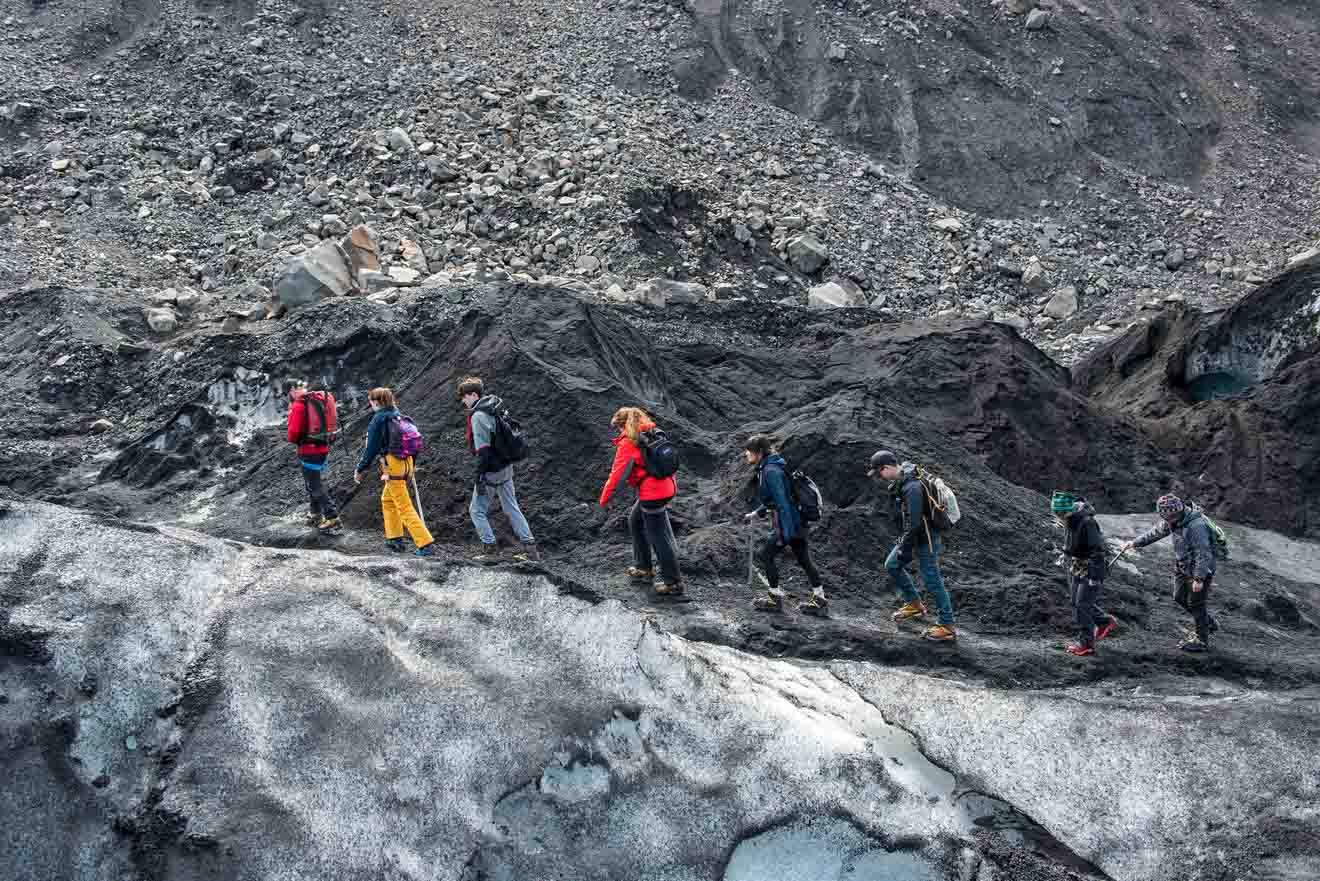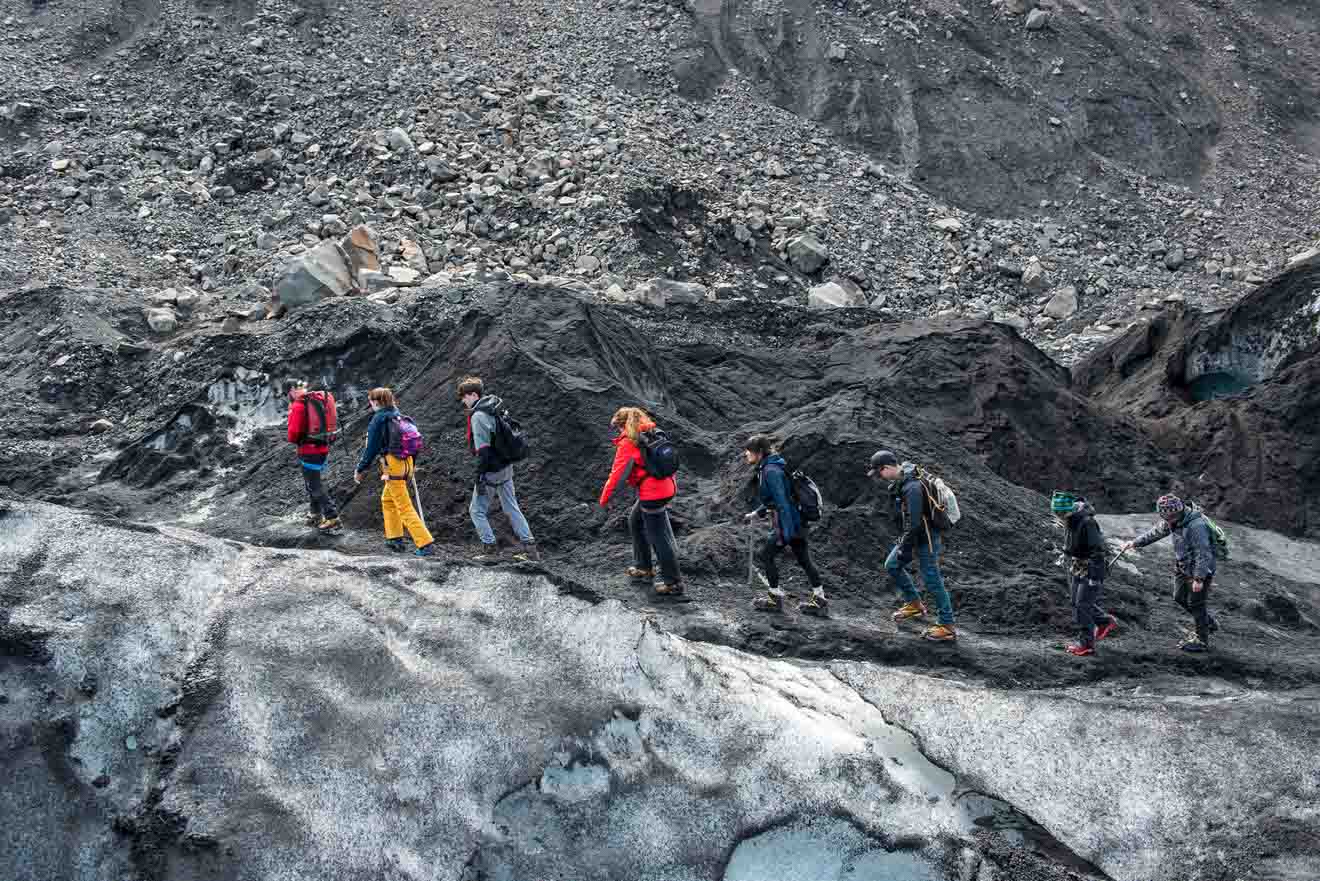 Did you always dream of visiting Iceland, one of the best destinations in the world? Seeing the famous glaciers, waterfalls and superb landscape has always been on your bucket list? Do you keep postponing it because of the hassle of organizing the entire trip and itinerary yourself? I know the feeling, but luckily for you, I have a great solution to this problem!
In this post I want to talk about one of the best Iceland 6-day Ring Road tours I could find out there that has everything included for you – transportation in a minibus, accommodation, English speaking guide and more!
Let me tell you everything you need to know about this organized tour. Are you ready? Let's go!
In order to better understand if this organized 6-day Ring Road itinerary is worth it or not, I have broken it down for you below, so scroll down to find out what's included and what's not included in the priced and a detailed itinerary for each day:
What's included in the price of the tour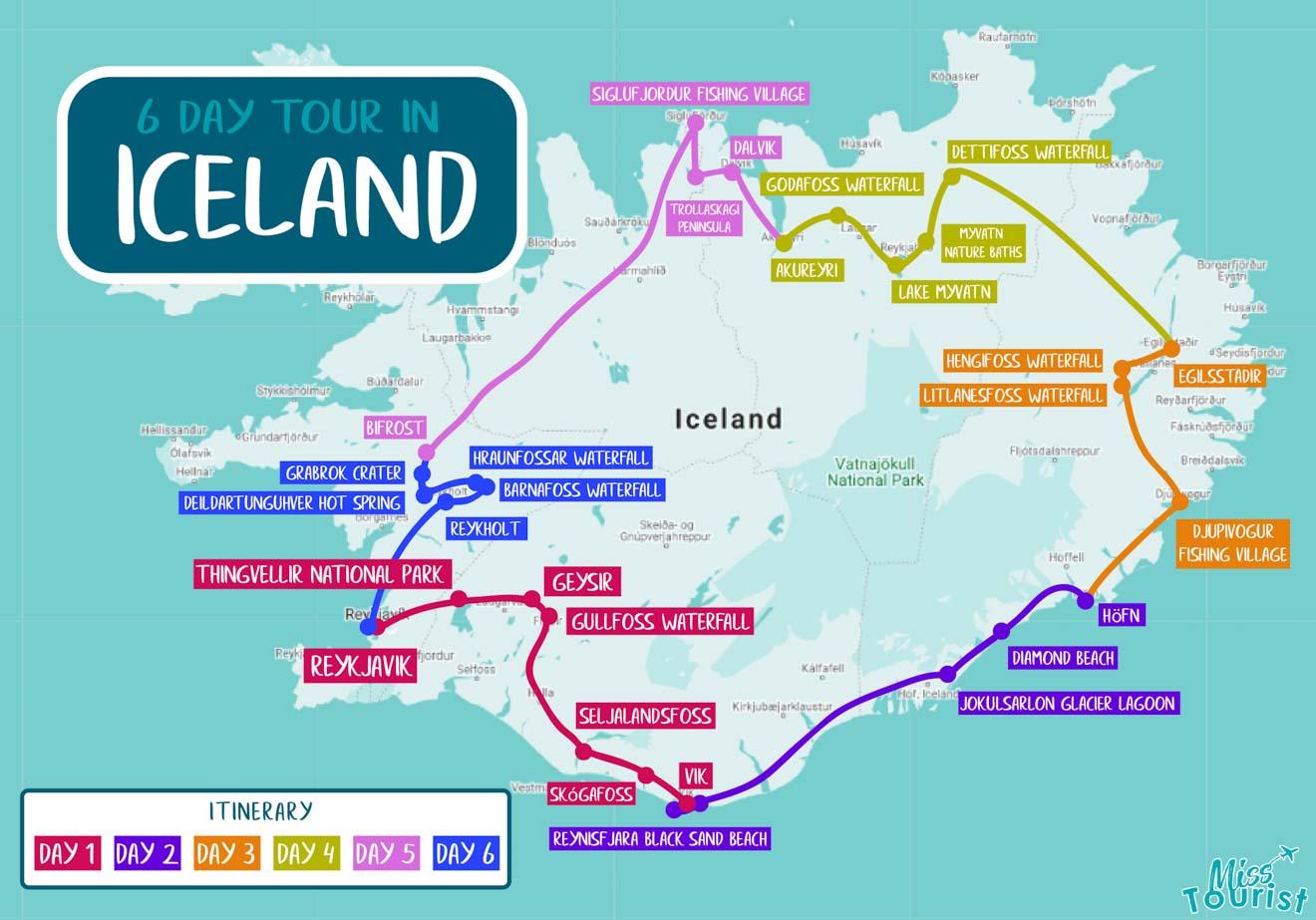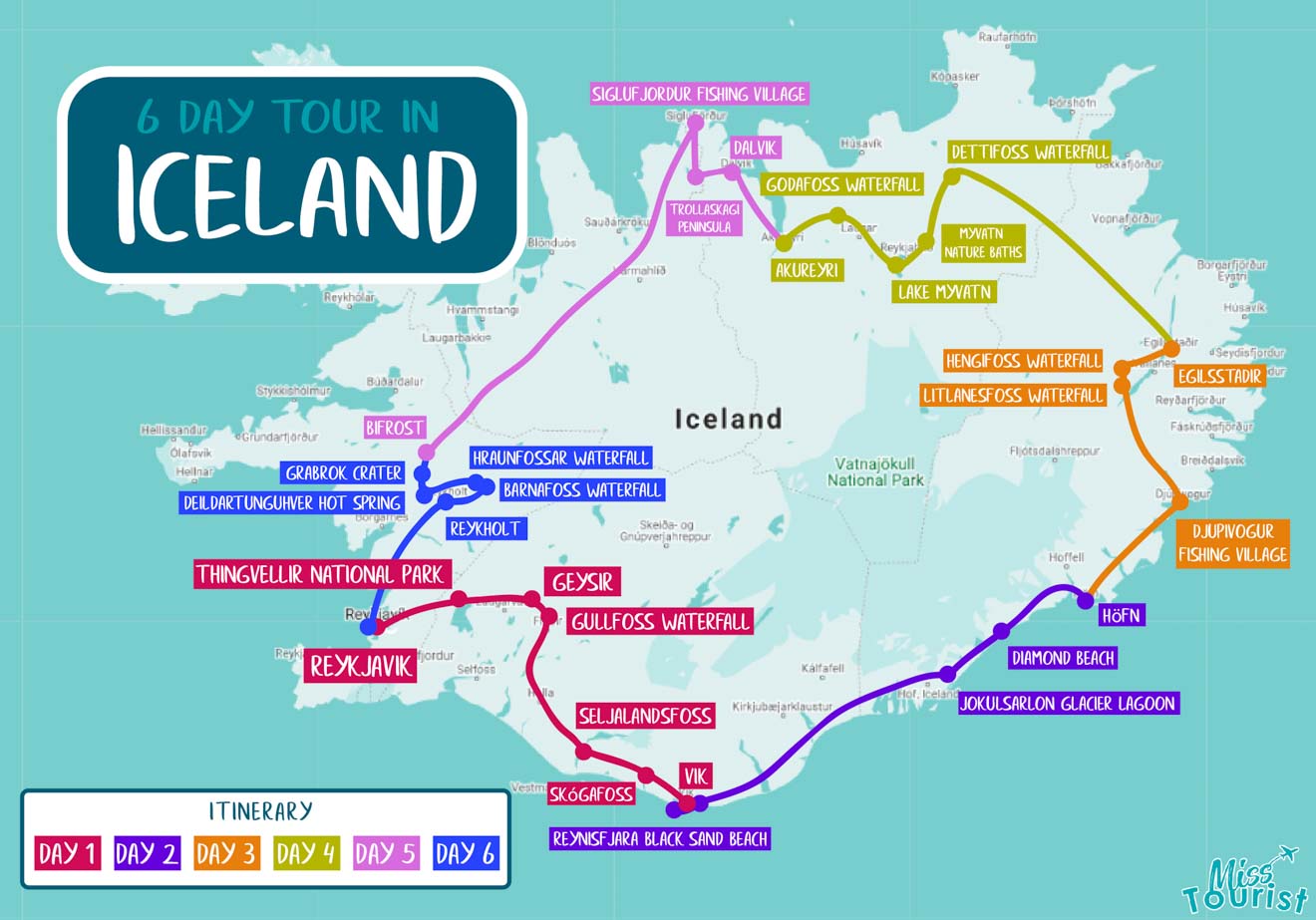 Here's the list with everything that's included in this 6-day tour:
Pick-up and drop-off in Reykjavik
Accommodation for five nights (you can choose from a double or twin room)
Transportation in a minibus
Breakfast at the accommodation
Professional English-speaking guide
Complimentary Wi-Fi on the bus
How much does it cost?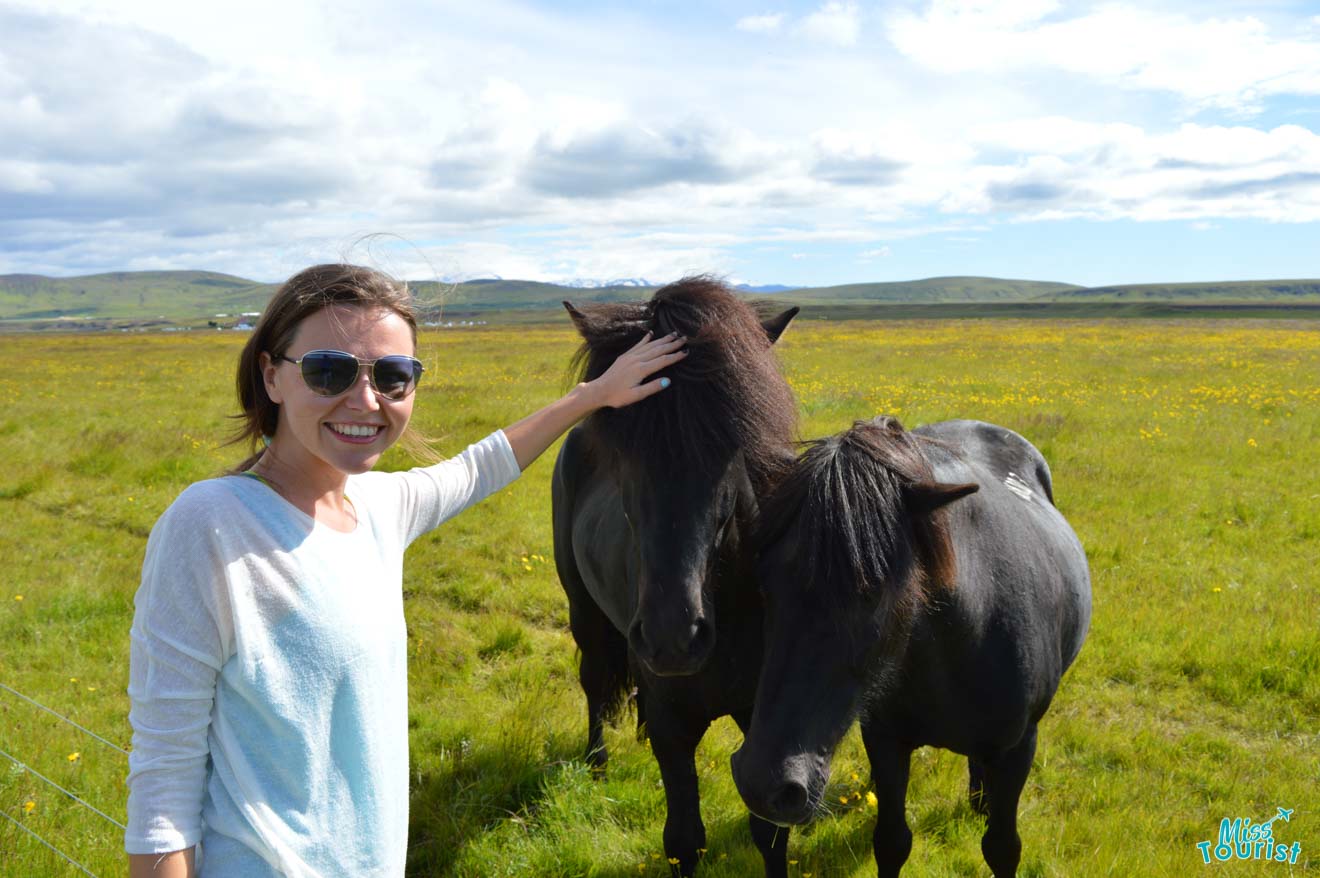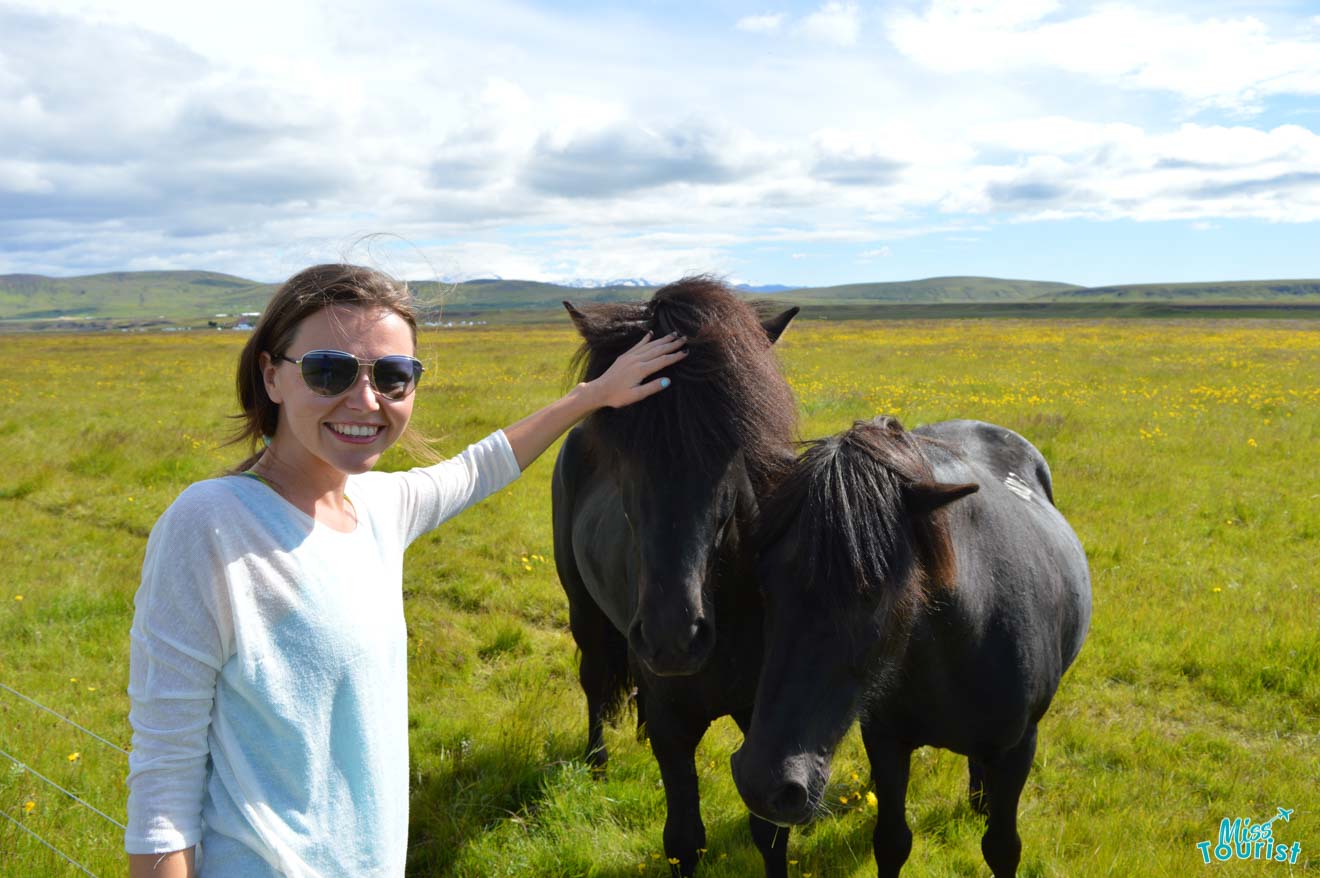 This tour is US$1.594 per person. This equals around US$256 per day for accommodation, breakfast, transportation and live guide for all the attractions you'll be visiting (and trust me, you'll see A LOT of things!). By the way, you'll be taking this tour in a minibus, which means you won't be in a big group and you'll be able to properly discuss with the guide and ask him all the questions you may have!
Also, if you're a solo traveler taking this tour and you do not want to share a twin room with somebody else, no problem, just contact them and they'll arrange accommodation in a single room for you!
Now, you may already know that Iceland is far from being a cheap destination, so I think this price is a good deal considering that you will see the highlights of this beautiful country, as the Ring Road is known as being the most popular route you can take, especially if you're visiting the Iceland for the first time!
What's not included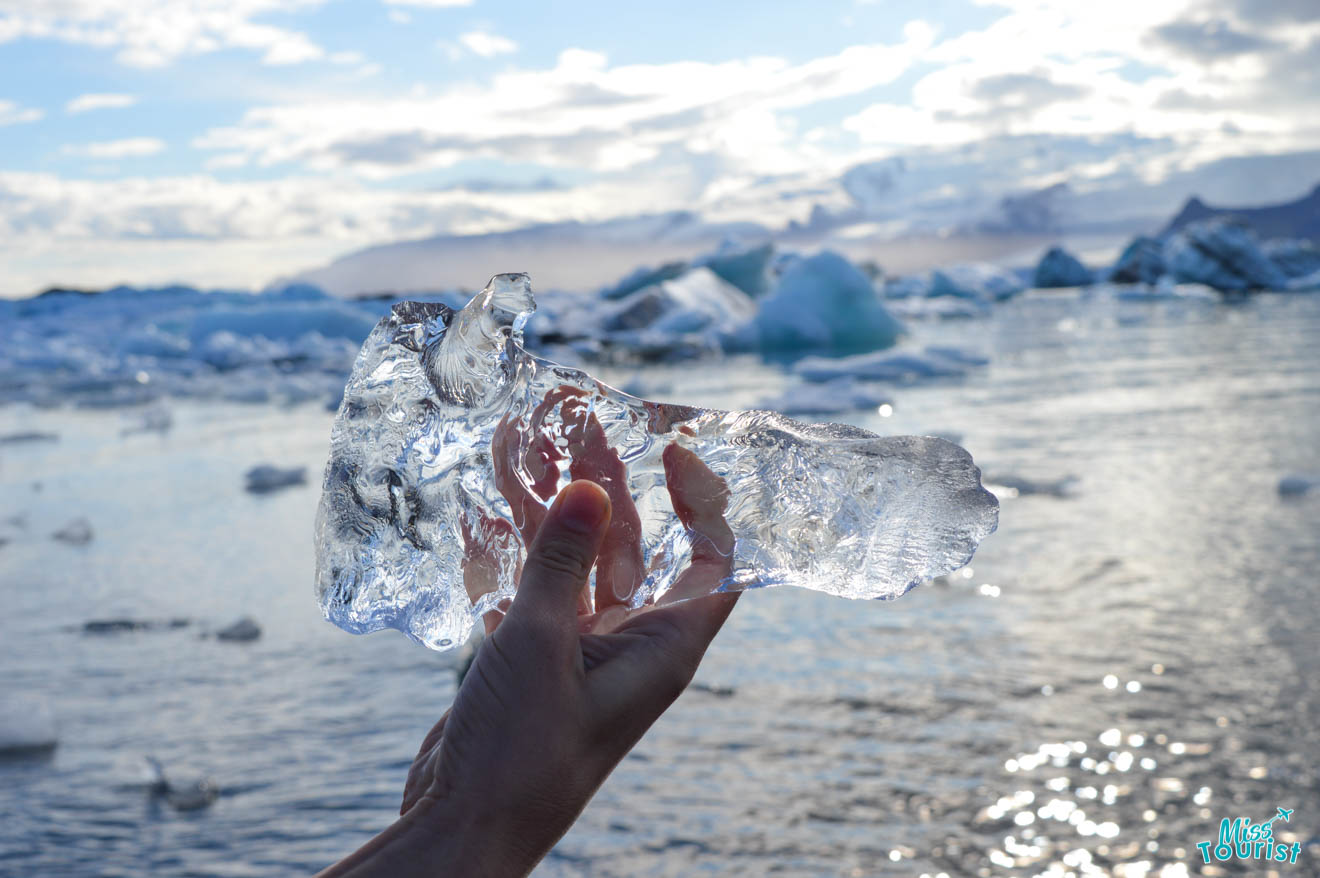 Flights from and to your country
Lunch, dinner and beverages
Entrance fee to Myvatn Natura Baths, which is optional but can be added for a small fee
Travel insurance
Tips and other gratuities
As you can understand from my two lists above, this tour is a great idea if you want to have everything organized for you – you'll be picked up from Reykjavik and you'll have accommodation, breakfast, transportation and the guide already included in the price of the tour. Plus, the way this tour is organized guarantees that you'll see the best things in Iceland in just 6 days!
Let's see the day-by-day itinerary for this Iceland 6-day itinerary in detail, so you can better understand what you will do and which sights you'll see in each day:
Day 1 – Golden Circle and South Coast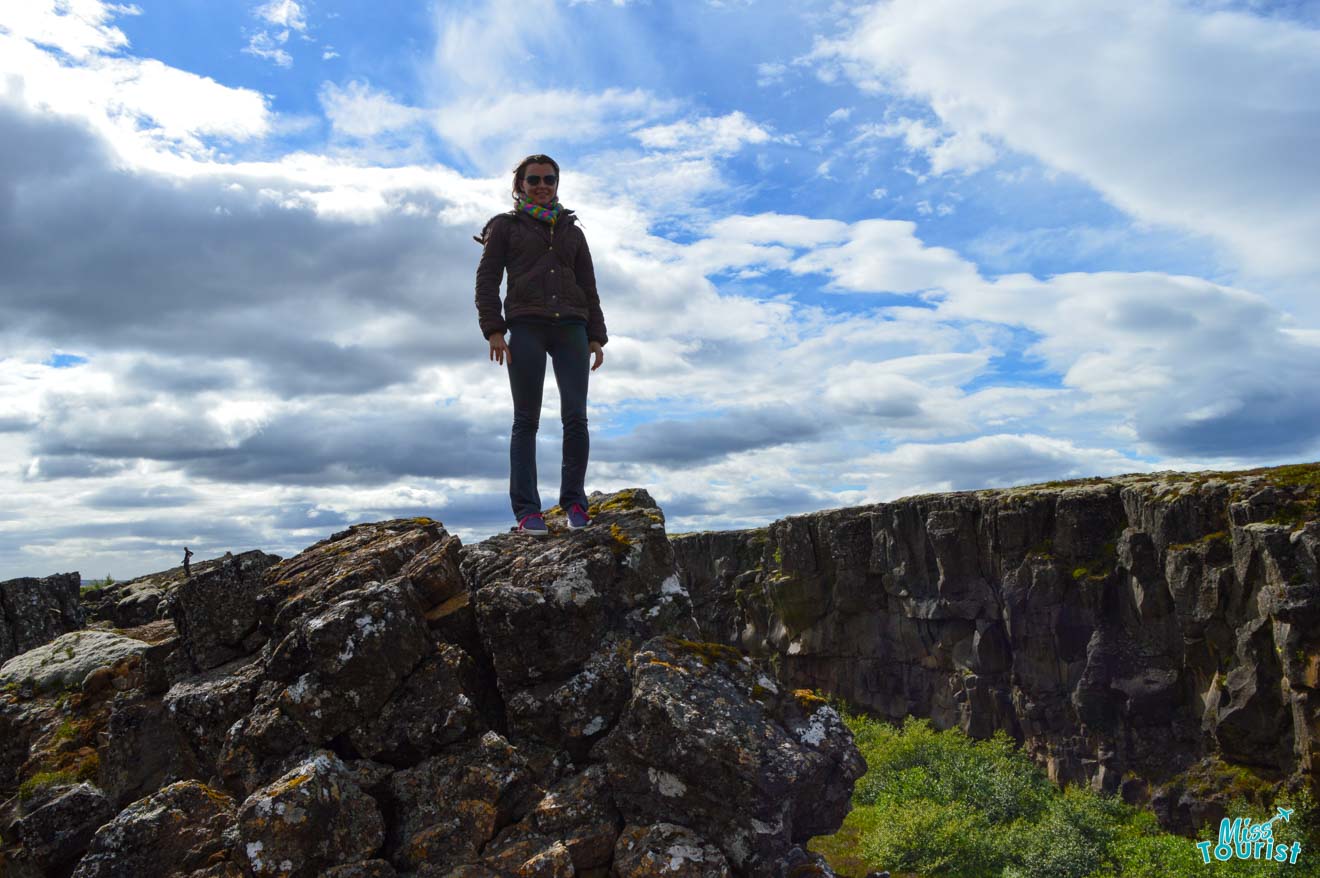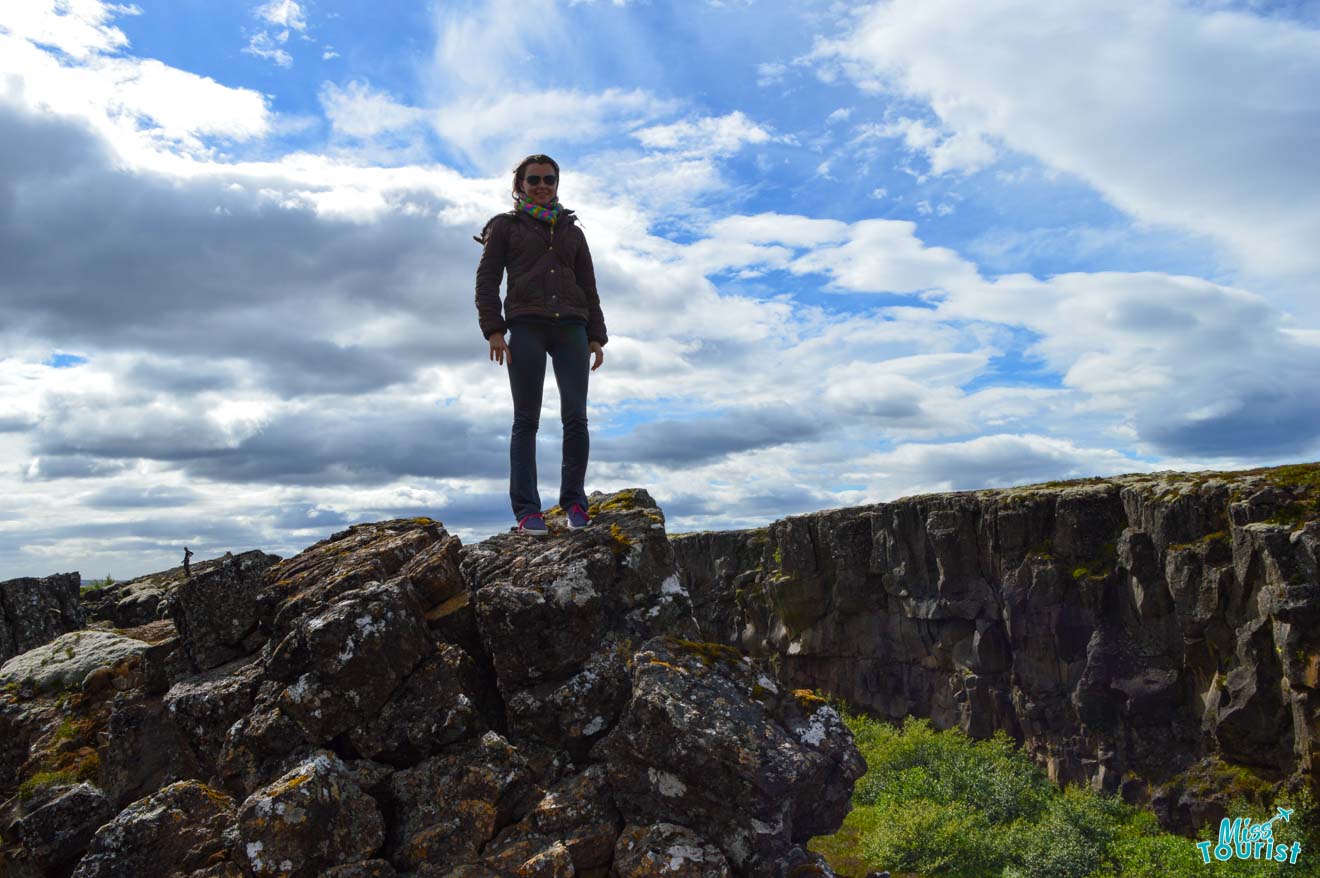 On the first day of the tour you'll be picked up in the early morning (8 AM) from your address in Reykjavik and you'll start your adventure by visiting the attractions included in the famous Golden Circle – Thingvellir National Park (a UNESCO World Heritage Site), Geysir (a spouting hot spring), and Gullfoss waterfall.
After this, you'll go to the South Coast where you'll visit the beautiful waterfalls called Seljalandsfoss and Skógafoss. By the way, you can also walk behind Seljalandsfoss to get a unique view!
As you can see, this day is quite full of amazing sights and adventures! At the end of the day you'll be taken to your hotel close to Vík.
Day 2 – Vik, Skaftafell, and Jokulsarlon Glacier Lagoon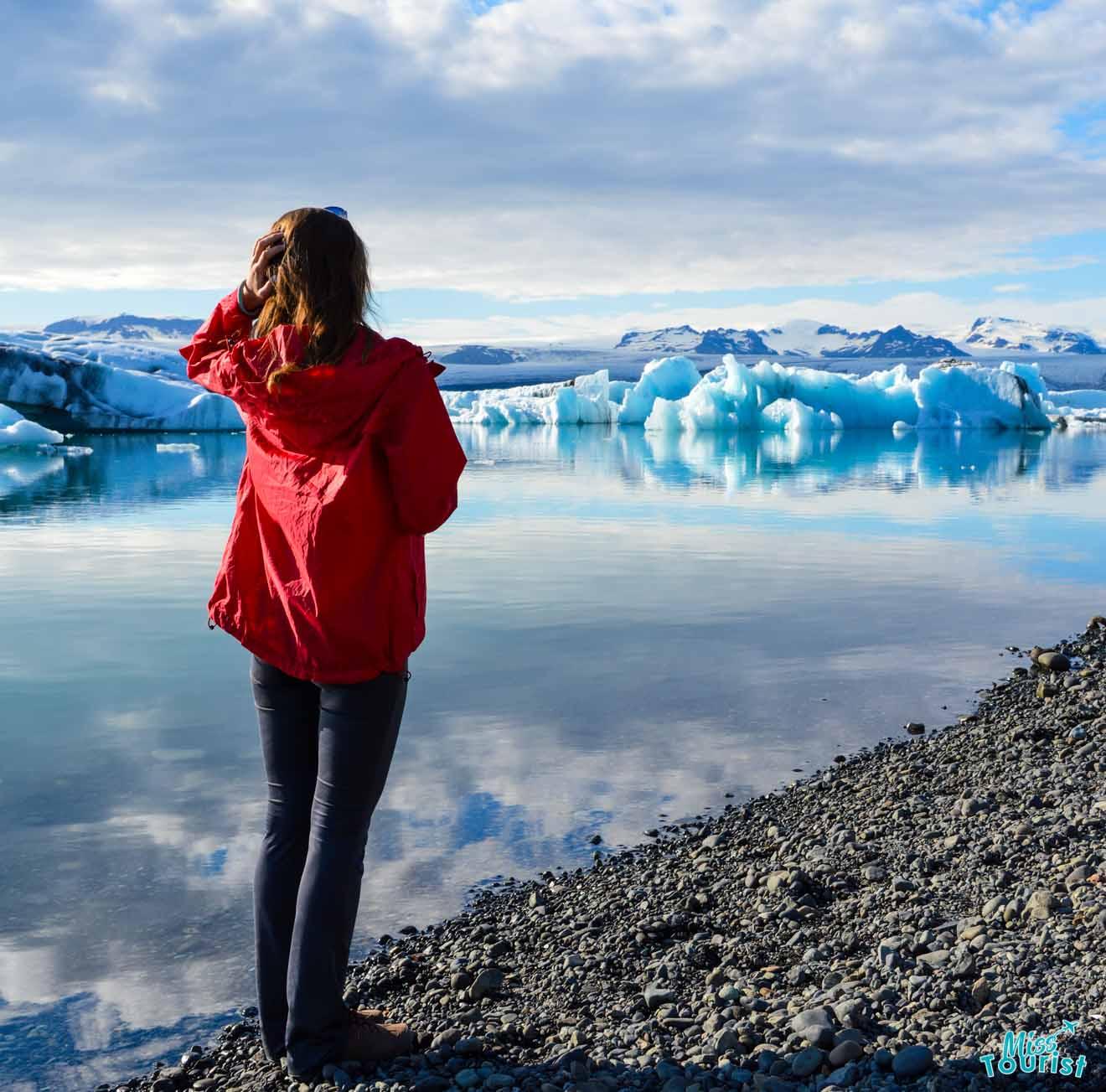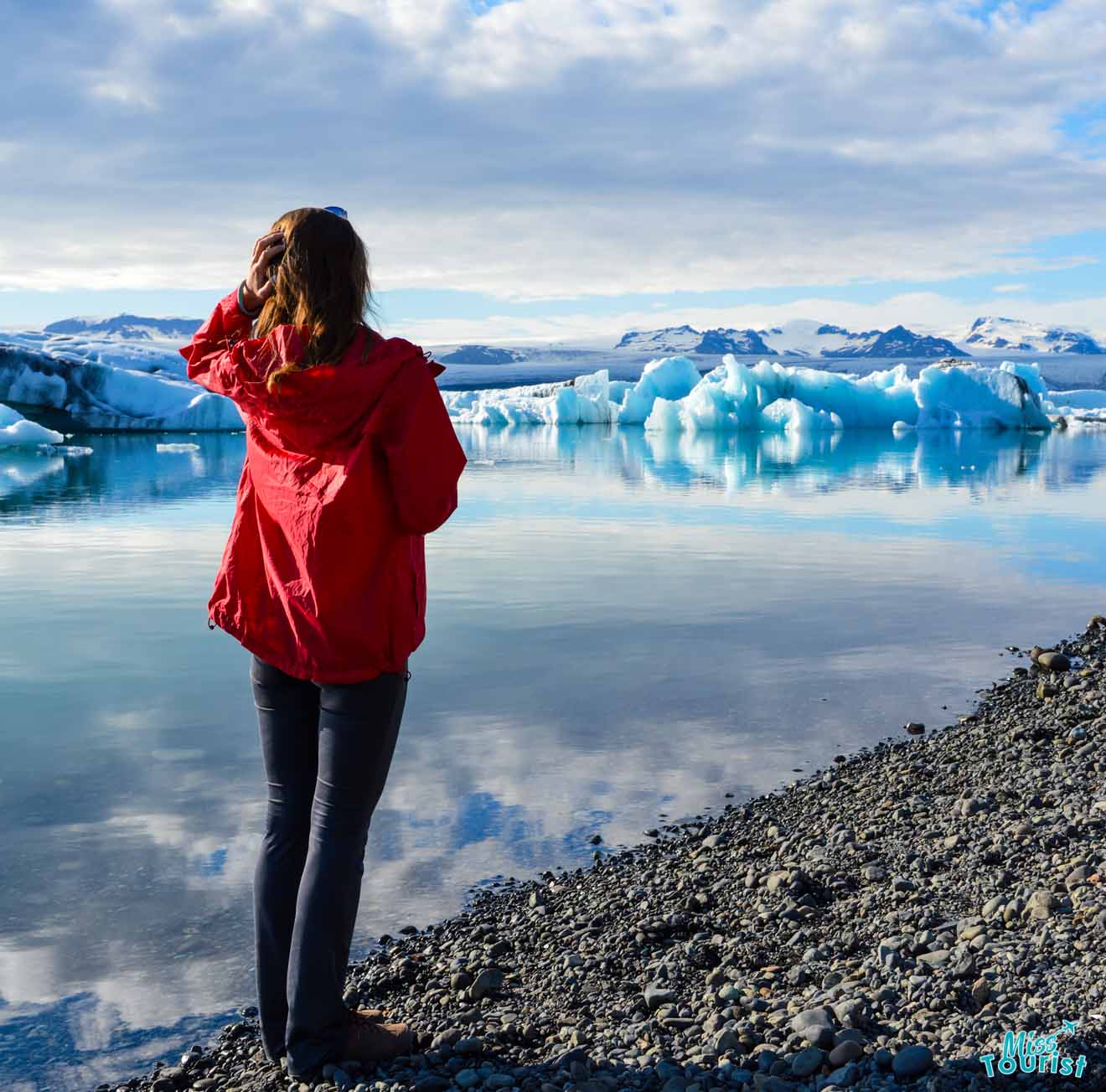 In the morning you'll have breakfast at the accommodation and then you'll go further South to start your itinerary for this day. First, you'll visit Vík, where you'll see the superb Reynisfjara black sand beach. After this, you'll see one of the most famous attractions in Iceland – Jokulsarlon Glacier Lagoon and its floating icebergs! You'll have plenty of photo opportunities there, after which you'll be taken to the Diamond Beach (also known as the Crystal Beach) which is very close by and it also has beautiful black sand.
At the end of the day you'll be dropped off at your hotel in the Höfn area.
Tip: for dinner, you can try some lobster dishes, as this area is popular for this (it's not called the "lobster capital of Iceland" for nothing, right?).
Day 3 – East Fjords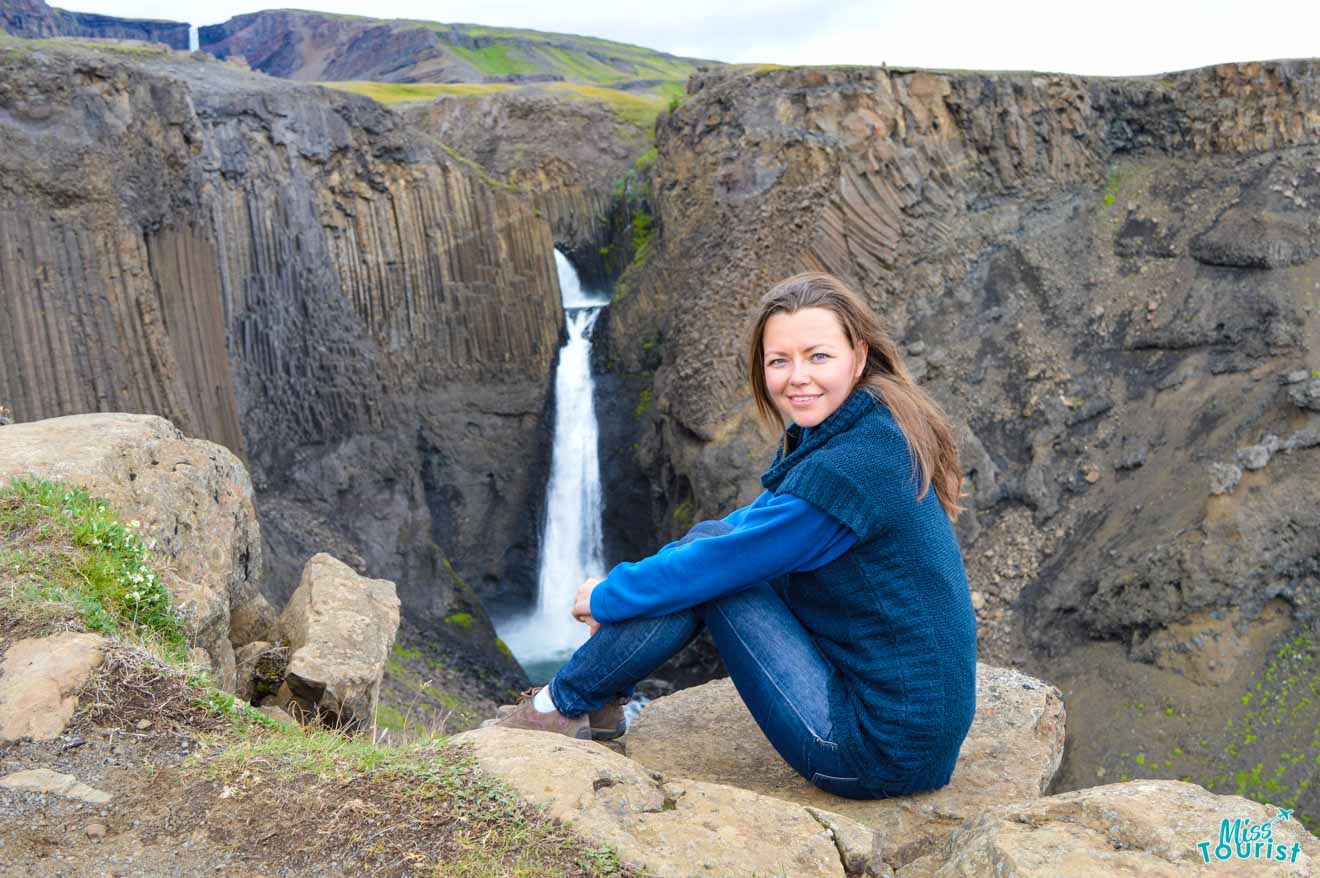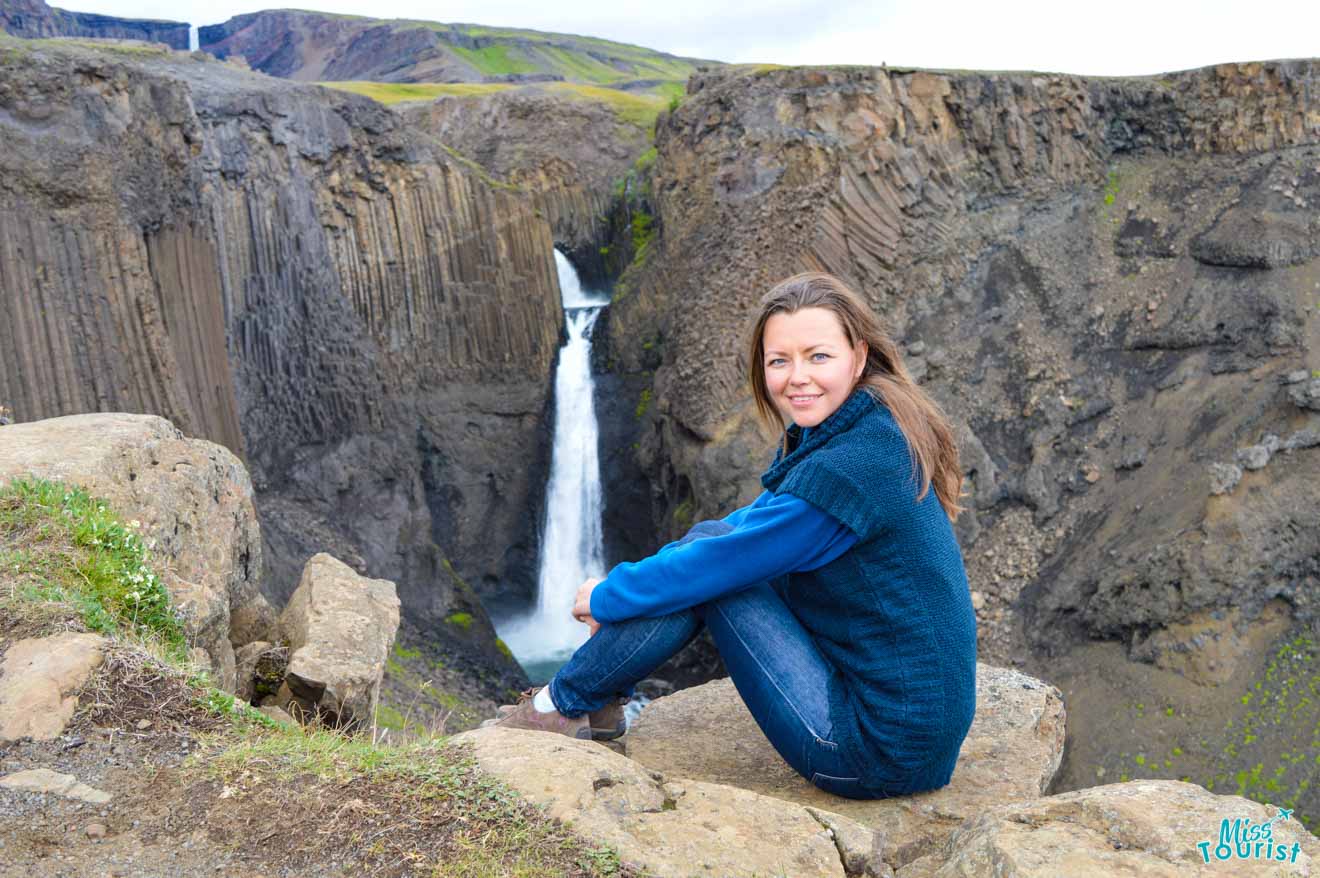 The third day of your itinerary will be entirely dedicated to exploring the East Fjords. You will drive along the coastline on beautiful narrow roads and you'll have tons of photo opportunities along the way! You will then visit Djupivogur fishing village, a charming traditional village by the harbour. Then, you will take a hike to see Hengifoss waterfall (Iceland's second tallest waterfall with a height of 128 meters) and you'll see Litlanesfoss waterfall as well.
At the end of the day you will reach Egilsstadir town and you will be taken to your hotel for the night.
Day 4 – Dettifoss, Myvatn, and Akureyri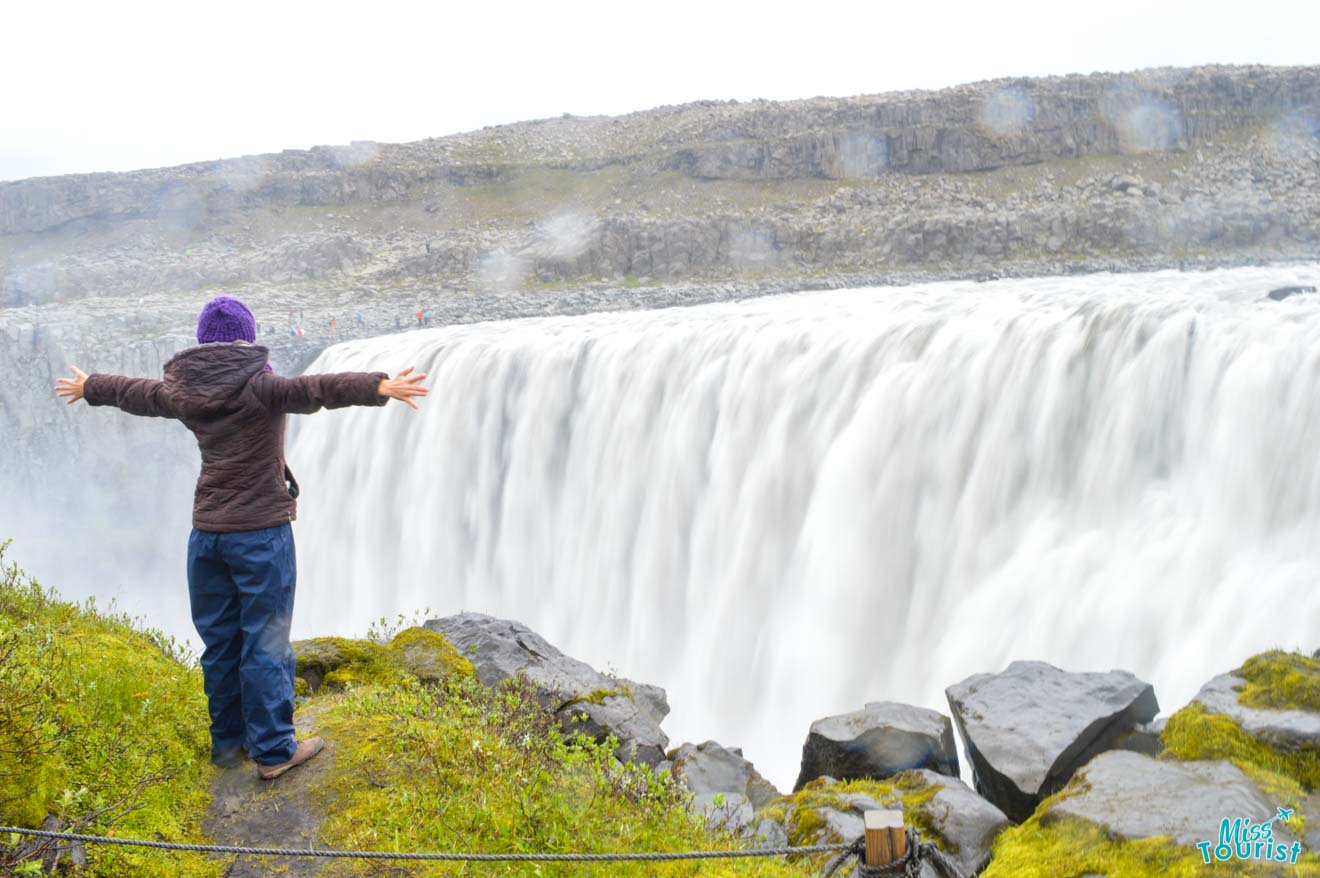 The goal of this day is to reach Akureyri, a beautiful town in the North of Iceland (known as the "Capital of the North") and the fourth largest city in the entire country. During the fourth day you will see Dettifoss, the most powerful waterfall in the entire Iceland! After this, you will pay a visit to Lake Myvatn where you can take a bath in Myvatn Nature Baths hot spring (entrance fee not included – you can add it extra for a small fee or you can pay on-site). Last but not least, you will see Godafoss waterfall.
When the day ends, you'll be taken to your accommodation near Akureyri.
Day 5 – Whale Watching, Siglufjordur, and Trollaskagi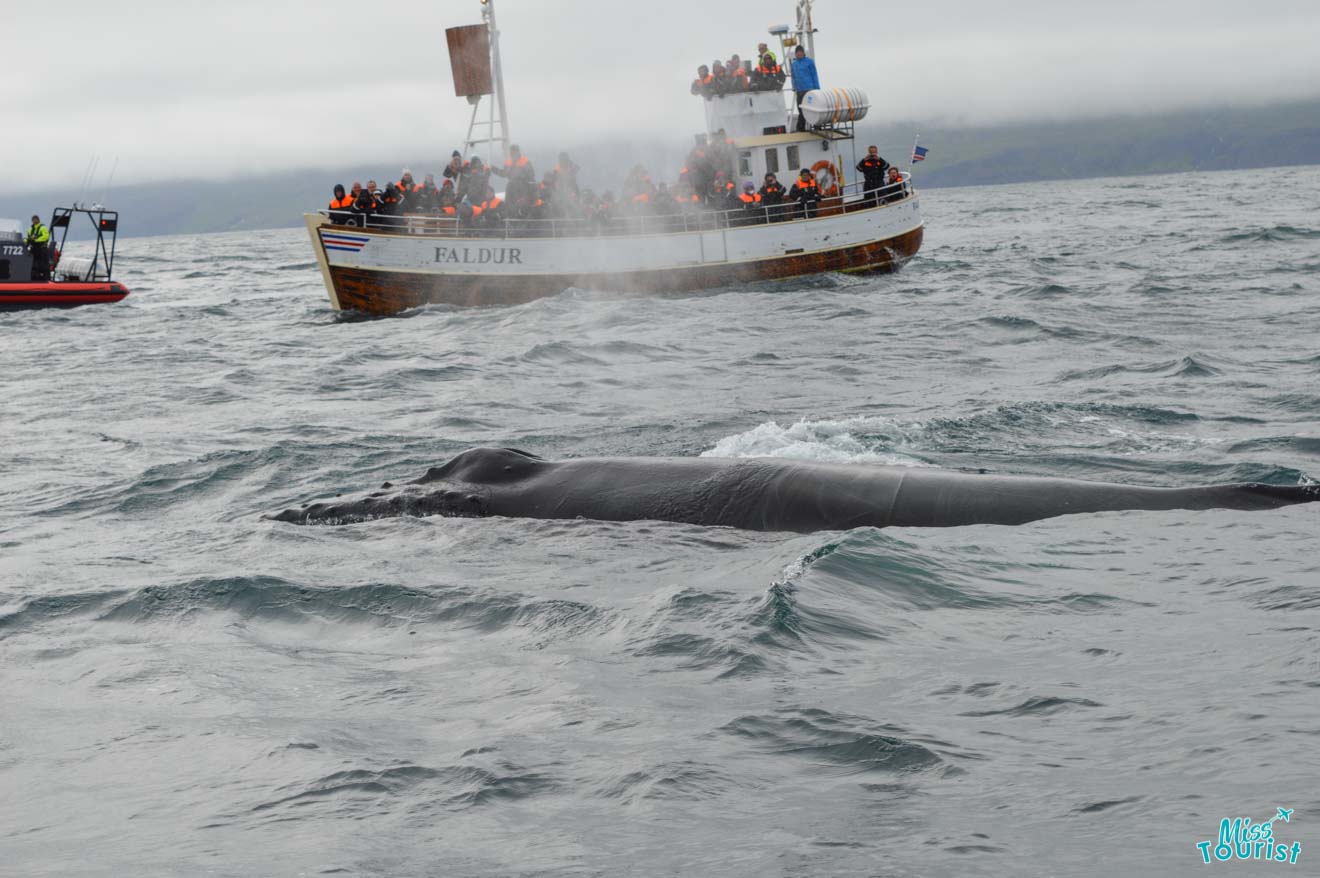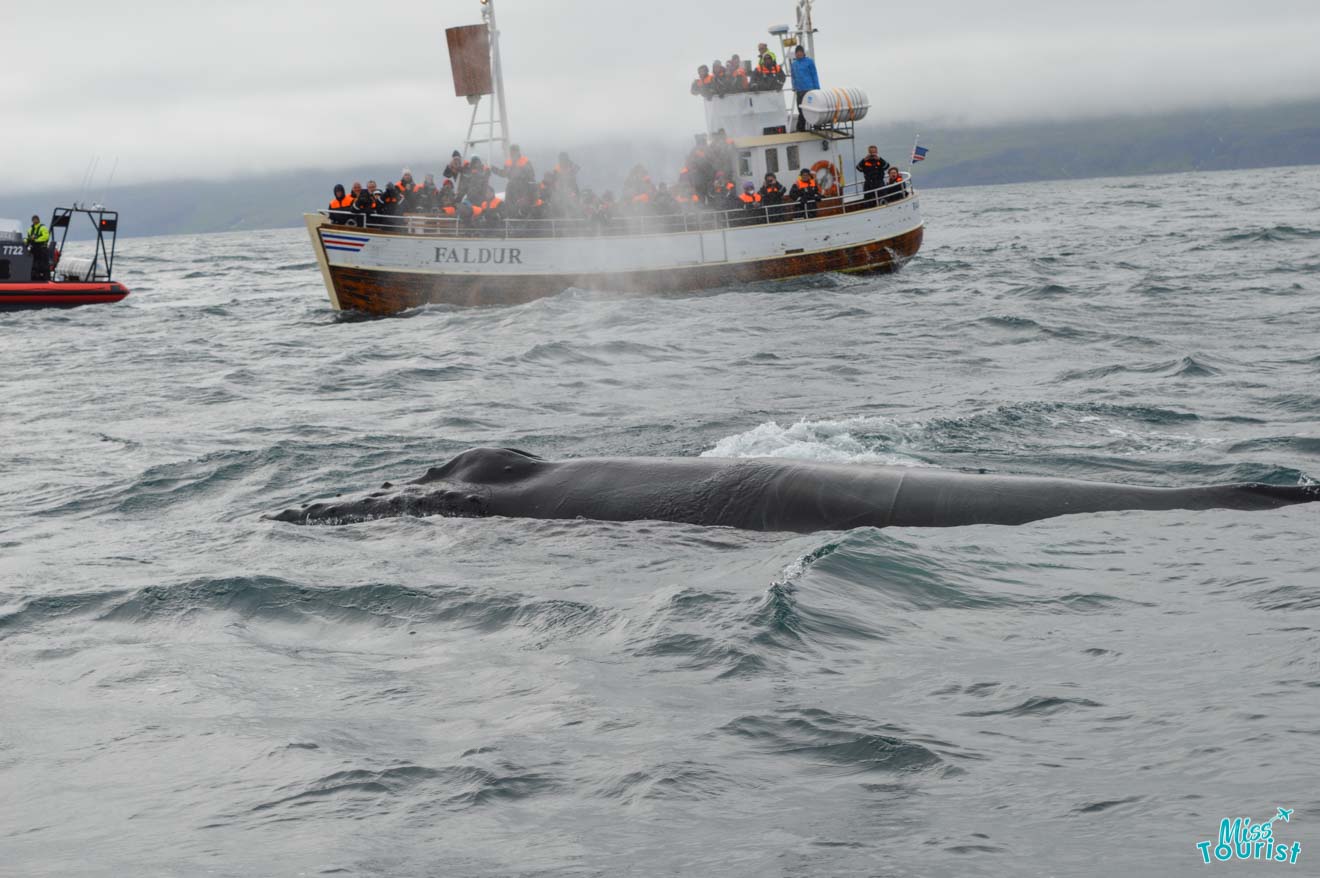 Whale watching is one of those unmissable things to do in Iceland that I recommend to everyone that's visiting the country. On the fifth day of the itinerary you will drive from Akureyri to Dalvik, where you will do some whale watching. You will be able to see humpback whales, minke whales and, if you're lucky, maybe even some majestic blue whales! After this awesome adventure, you will enjoy a seafood barbecue after trying your skill at sea angling – so fun!
After this, you'll be driving through Siglufjordur fishing village and Trollaskagi Peninsula to reach your accommodation in the Bifrost area.
Day 6 – Borgarfjordur to Reykjavik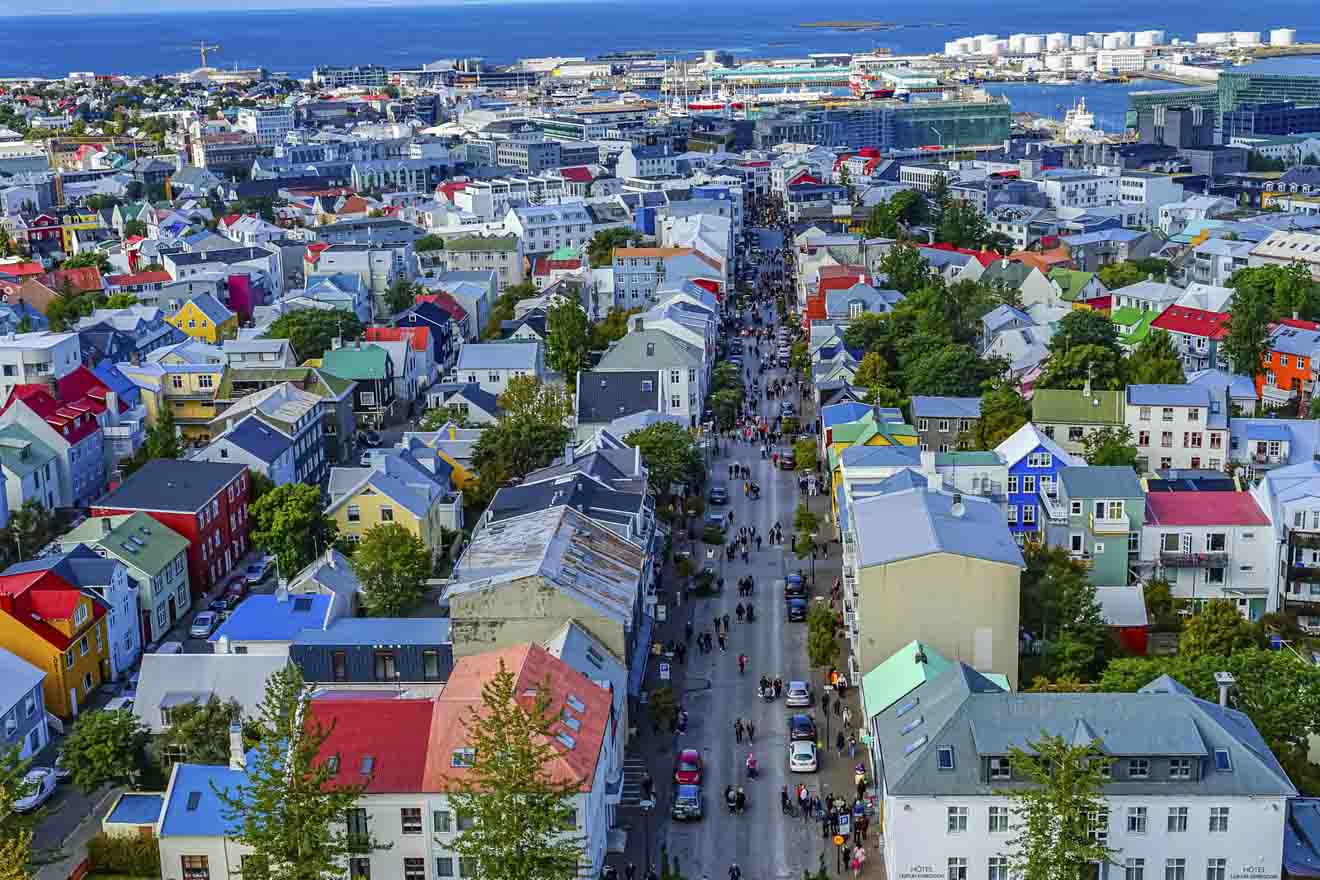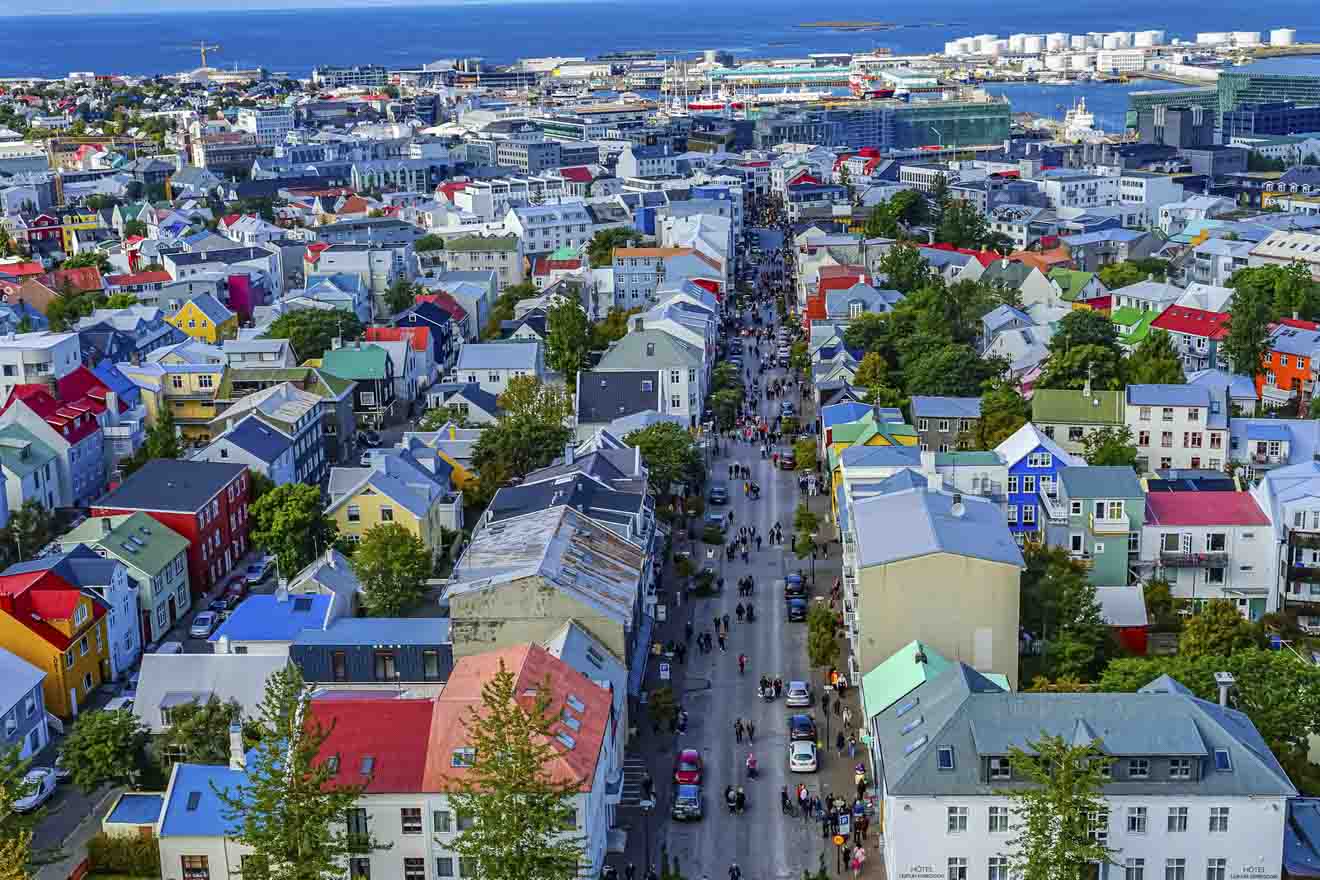 Unlike other Iceland tours that you can find online, the last day of the itinerary doesn't only imply driving from your hotel back to Reykjavik and that's it. No, sir! You will also see some cool sights during day 6 as well! Your guide will take you to Grabrok crater to admire the beautiful views of the landscape. Then, you'll explore some other interesting attractions in Borgarfjordur such as Deildartunguhver hot spring, Barnafoss waterfall and Hraunfossar waterfall. Last but not least, you will also see Reykholt, a charming little village.
At the end of this tour you'll be taken back to Reykjavik (at around 5-6 PM).
That's it! At the end of this 6 day Iceland tour you can say that you've seen the most important sights, waterfalls and glaciers in Iceland and you'll go back home with lots of memories and beautiful pictures!
| | |
| --- | --- |
| 📅 How many days: | 6 days |
| 💵 Price: | €1,648 |
| 📍 Inclusions: | Accommodation, breakfast, transportation and live guide |
| ⛔ Exclusions: | Flights, Lunch (dinner&beverages), insurance |
| ❌ Cancelation Policy: | Free Cancel up to 24 hours |
All in all, is this tour worth it?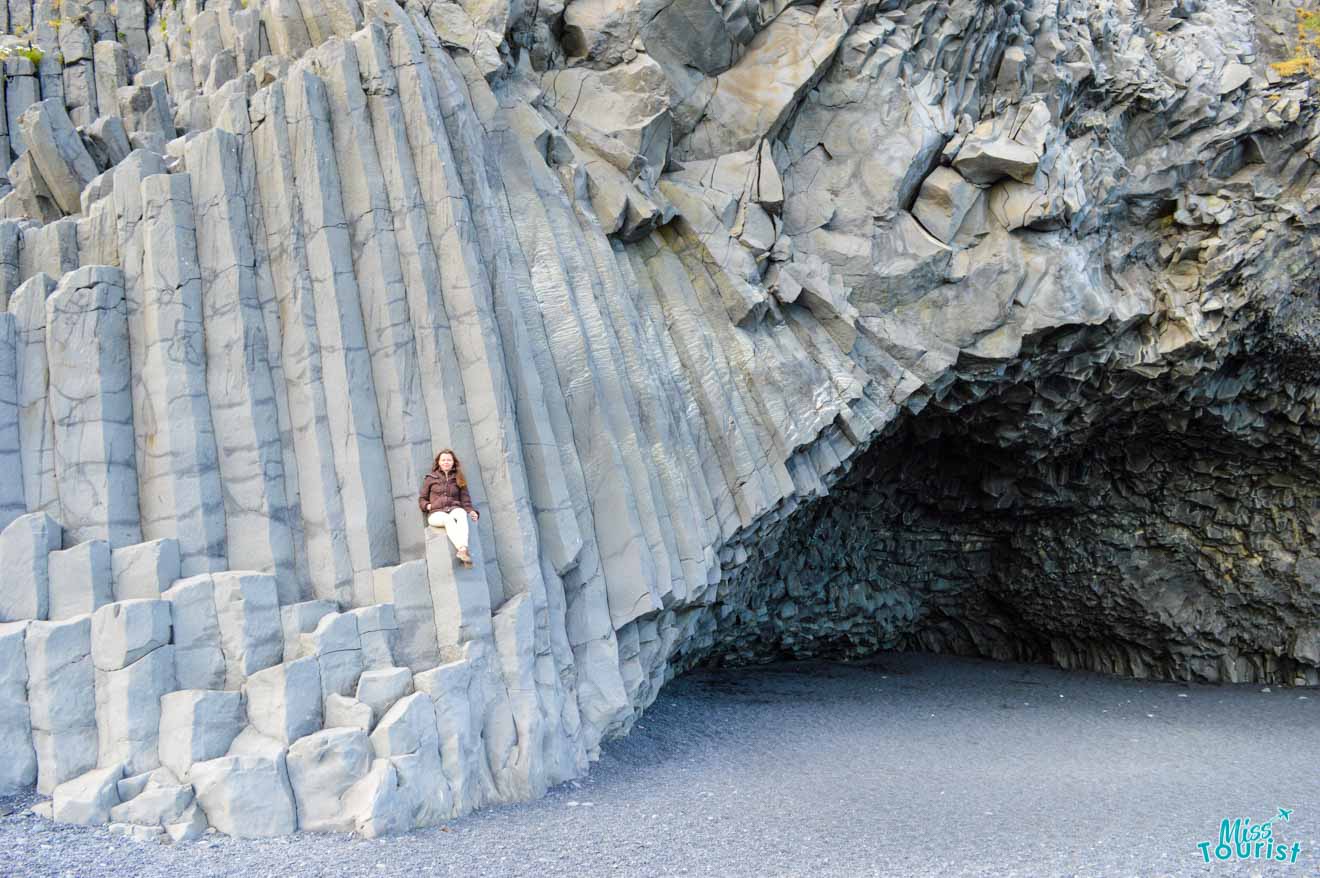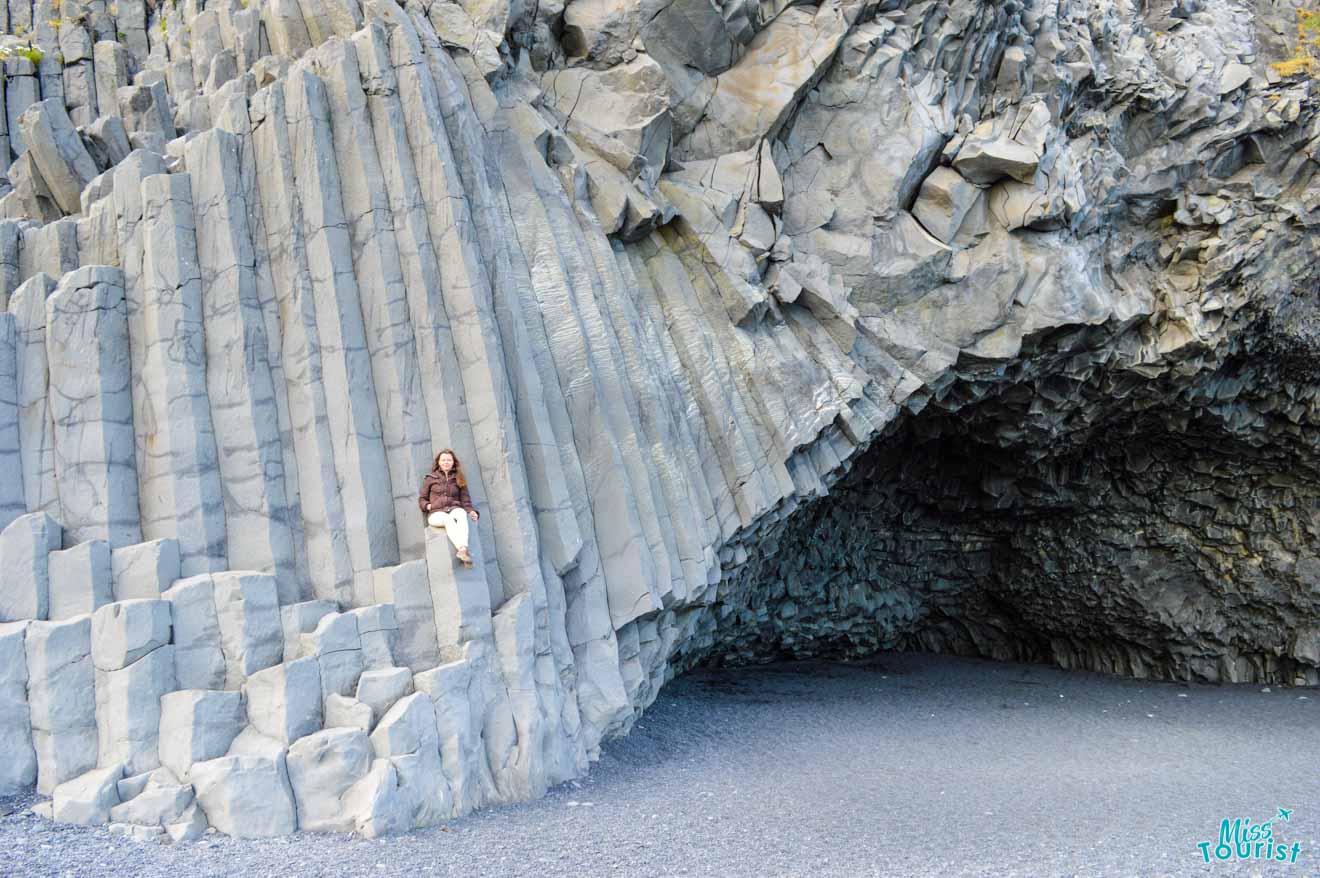 After researching some other similar tours that you can find online, their itinerary and prices, I can say that yes, this tour is totally worth it!
My main reason is the convenience that this tour offers. Iceland is very hard to explore by public transportation, as there aren't many buses that can take you everywhere you'd like to see and they, of course, don't make many stops along the way, as opposed to the minibus with the guide.
Sure, another option would be to rent a car during your vacation in Iceland, make an itinerary by yourself and just drive around to all the destinations you want to cover. This implies a lot of money (both for the car, gas and insurance – I told you, Iceland is not a cheap country!), worrying about where you're parking your car and, of course, you might get tired from driving for 6 or 7 days in a row all around the country.
Another great thing about this tour is that, because you'll always be accompanied by a professional guide, you will truly discover the history, culture and geology of Iceland, which is something that's very hard to achieve if you visit independently, as you won't have a local tell you all the insights and interesting facts. I think this is a great bonus which makes the tour really worth it! 🙂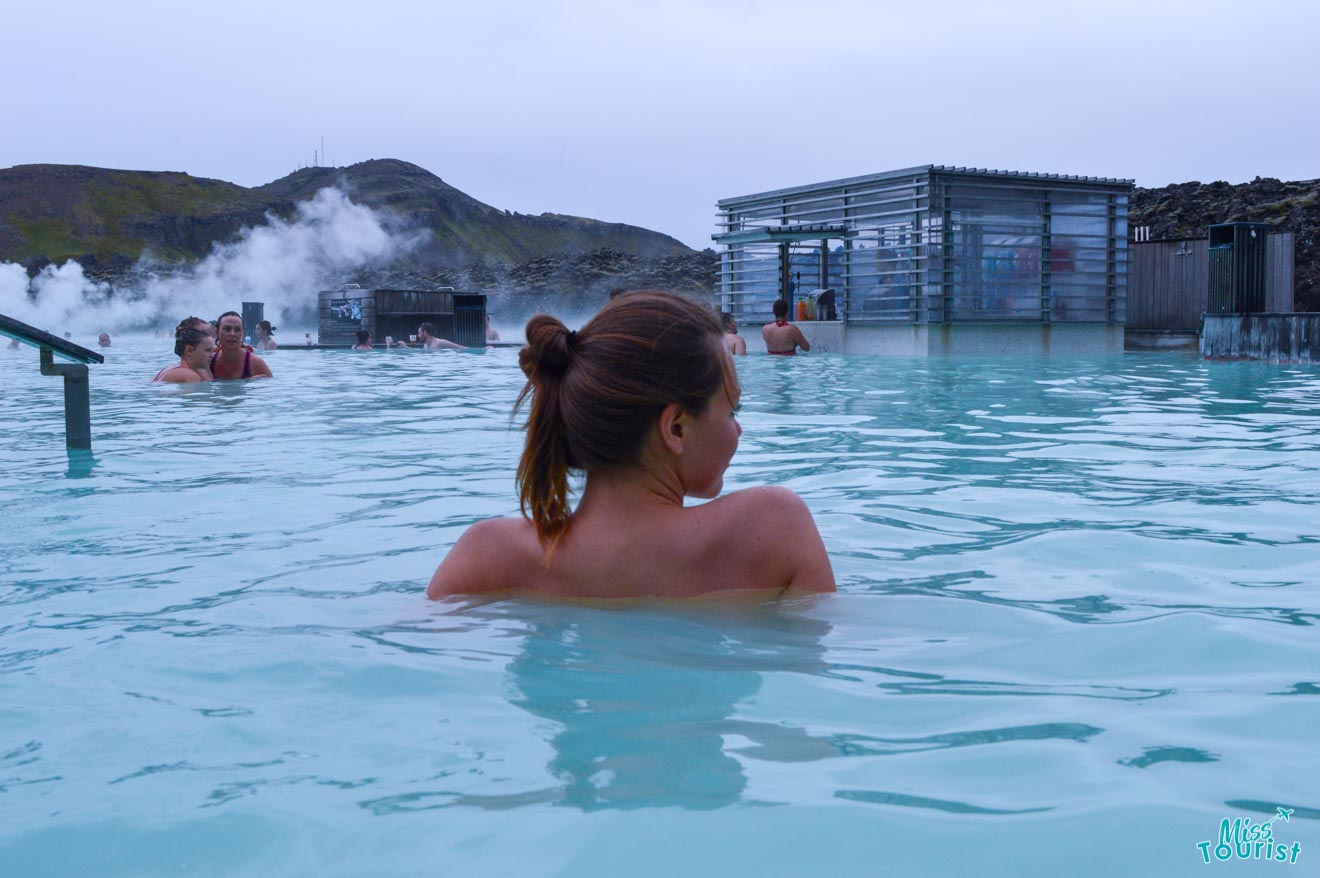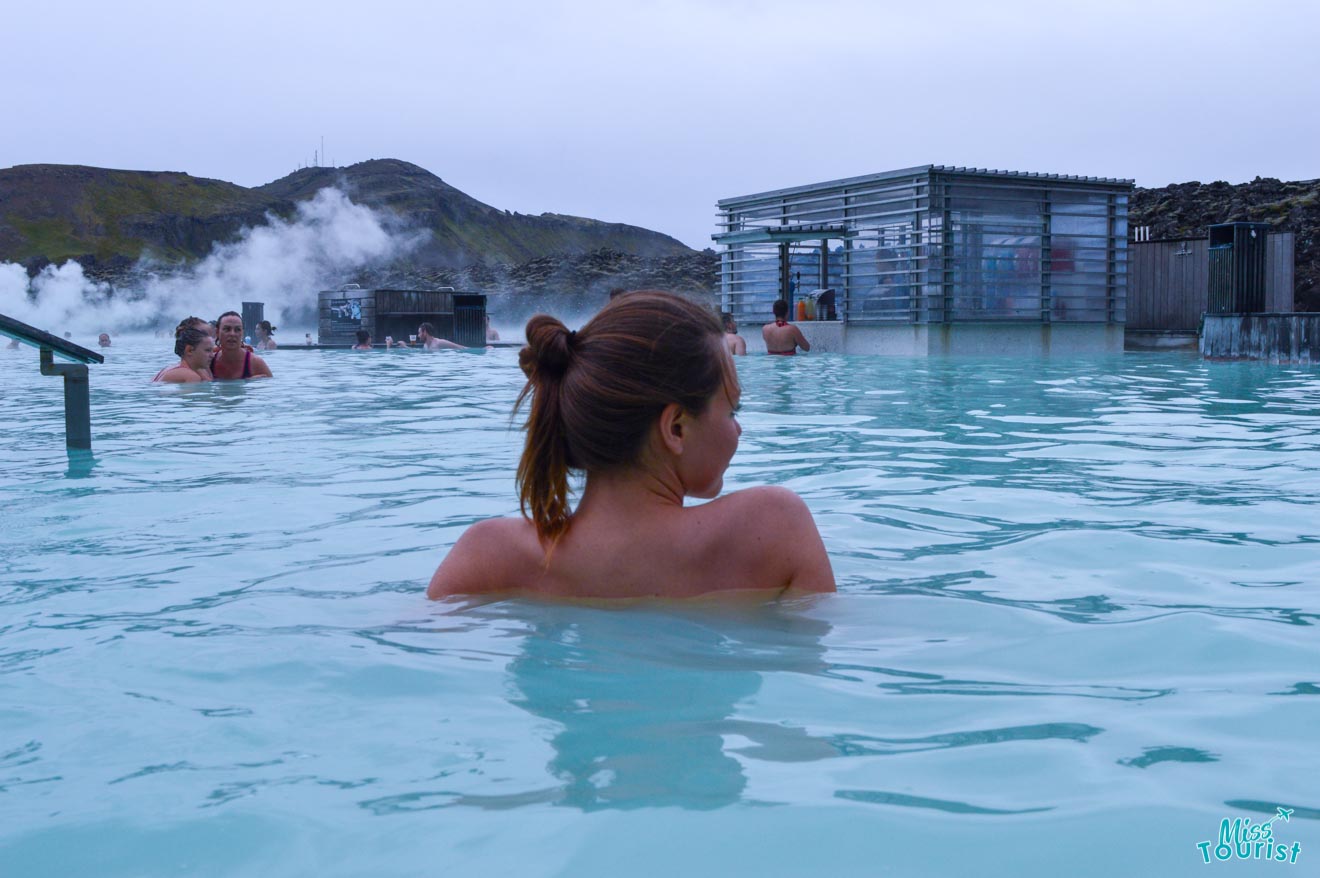 That being said, I think this is one of the best options for people who don't want to struggle by organizing this type of trip themselves. You will be in a small group (up to 18 people) and you will be driven around by a knowledgeable guide that will explain everything you need to know about all the sights you're going to visit.
And yes, I checked the reviews and everybody loved the guide that took them around the country! The organizers are super friendly and they are VERY knowledgeable and professional, as they know Iceland by heart, so they can answer any questions you might have.
Plus, you'll have the accommodation included as well, which I think is a great plus. Just imagine having to book a hotel for each day, all of them in different towns in Iceland, comparing prices, making reservations etc!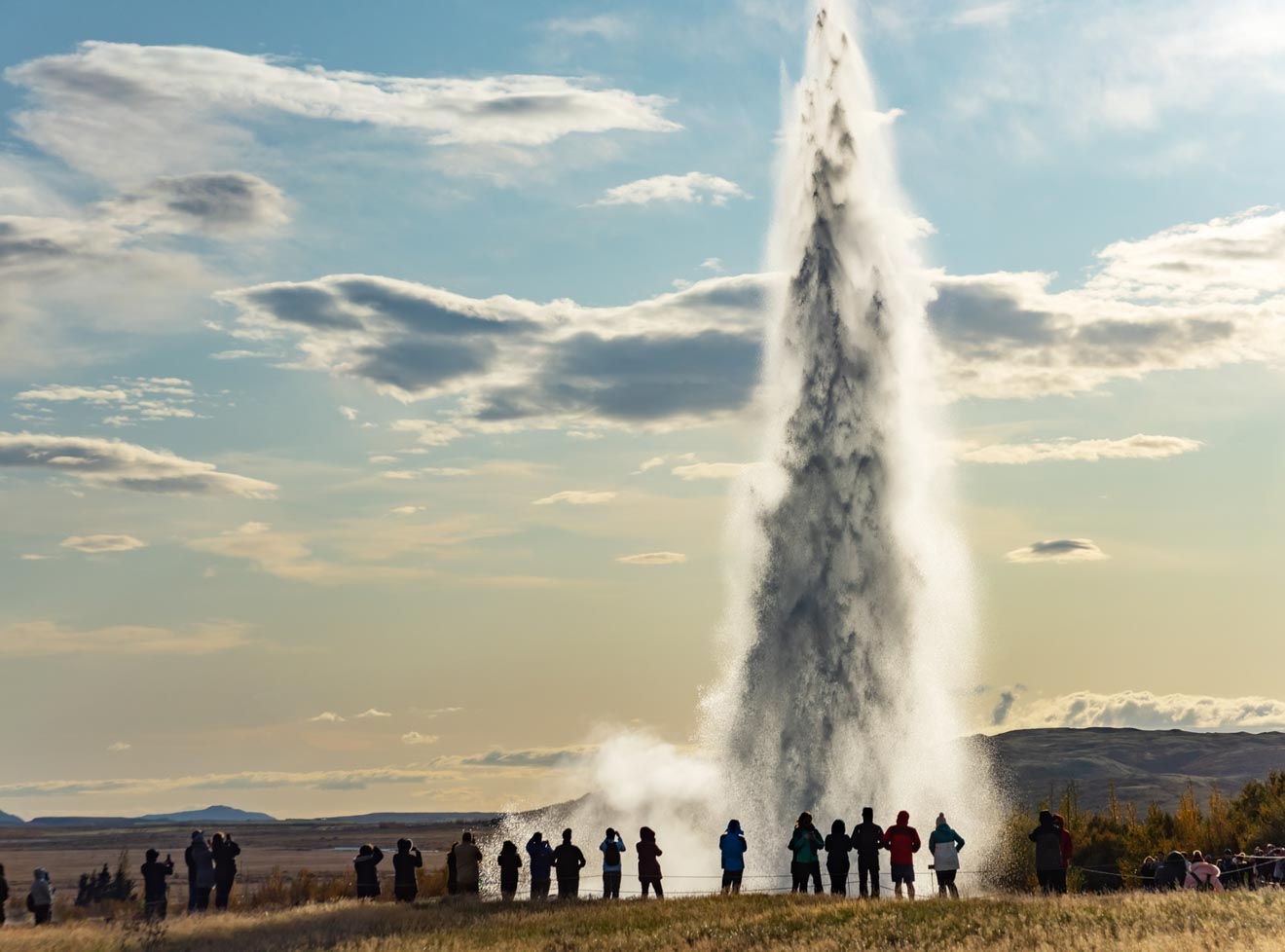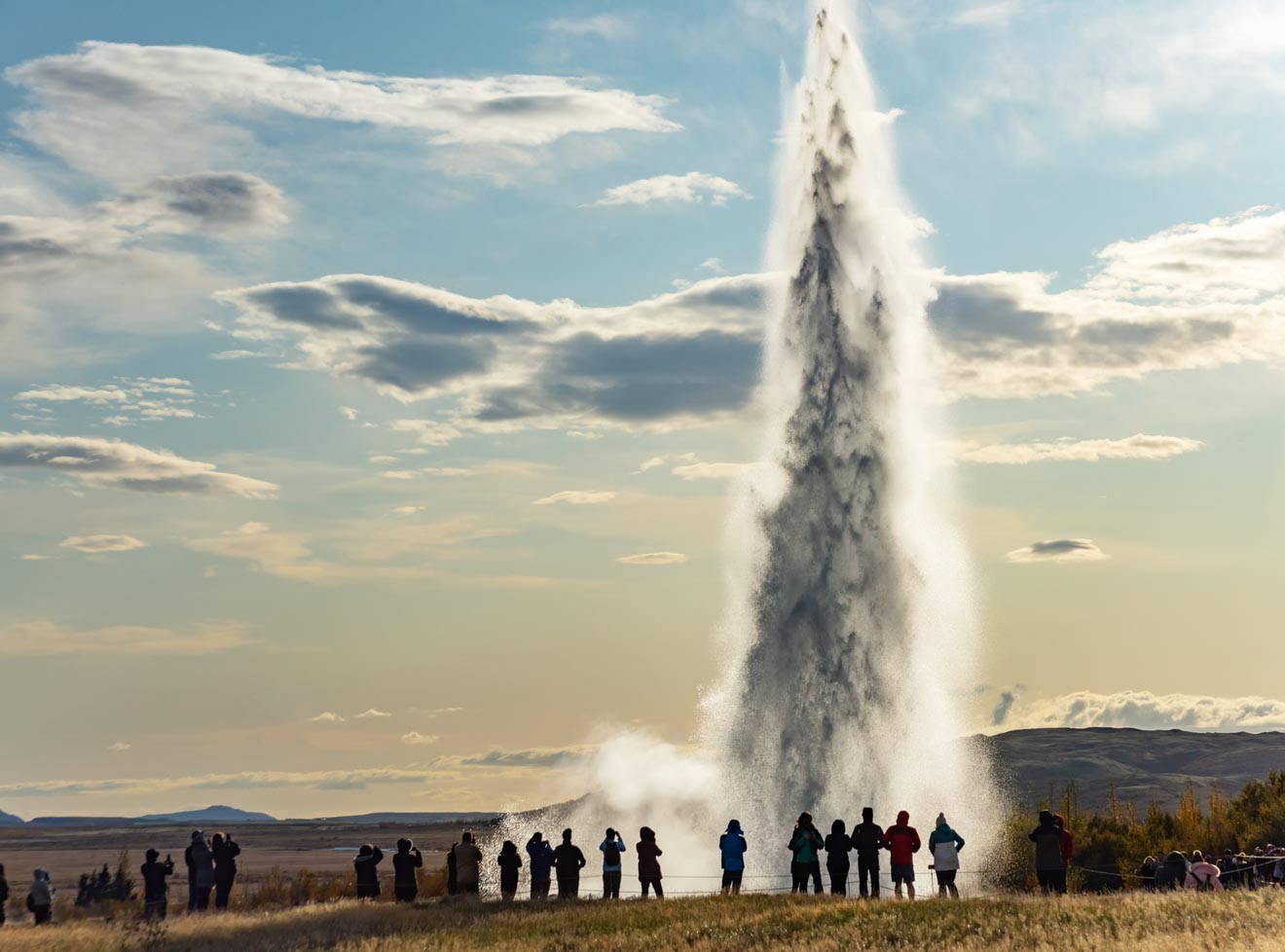 Here are some other great things about this tour, plus some useful things to know:
One of the best advantages: free cancellation up to 24 hours before – Yep, it's true! You can cancel this tour up to one day before and you'll get your money back with no extra obligations. So, if anything happens and you won't be able to go on this adventure, no worries, you can just cancel! 🙂
Mobile voucher accepted – another convenient thing about this activity is that you won't have to print any papers, just show them the confirmation e-mail on your mobile phone and that's it!
Instant confirmation – You'll know right after paying that the tour is confirmed, no need to wait for hours or days in the row to receive your confirmation email!
24/7 support – One of the best things about booking a tour from GetYourGuide is that they offer non-stop support in case you have any concerns, questions or if you want to cancel. They always offer 24/7 customer service in at least 18 different languages, so if anything goes wrong or you need extra details, they should be able to provide it for you!
You can bring a day bag with you and a luggage of maximum 20 kg / 44 pounds;
Make sure to bring the following items with you: passport, ID card, sturdy hiking shoes, warm clothes (sweaters, fleece etc.), waterproof jacket and pants, hat, gloves. You cannot rent these from the tour organizers, so you'll have to bring them with you
The order of the itinerary may be changed depending on weather
You must be at least 8 years old to join this tour
Of course, at the end of your tour you can choose to prolong your Icelandic adventure in Reykjavik, the capital. If you need some inspiration about this awesome city, I recommend checking out this article about the Best Things to Do in Reykjavik on a Budget!
---
Conclusion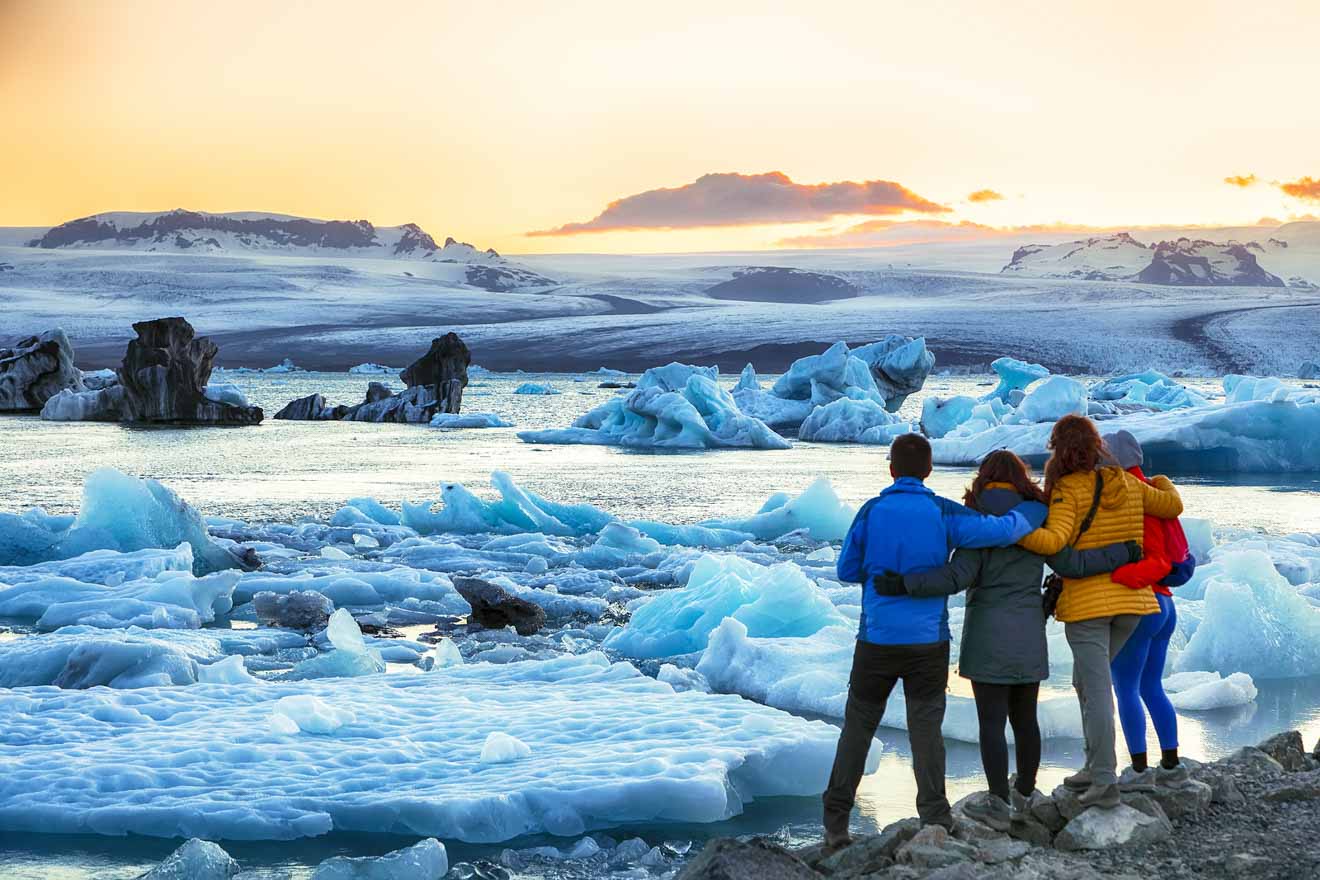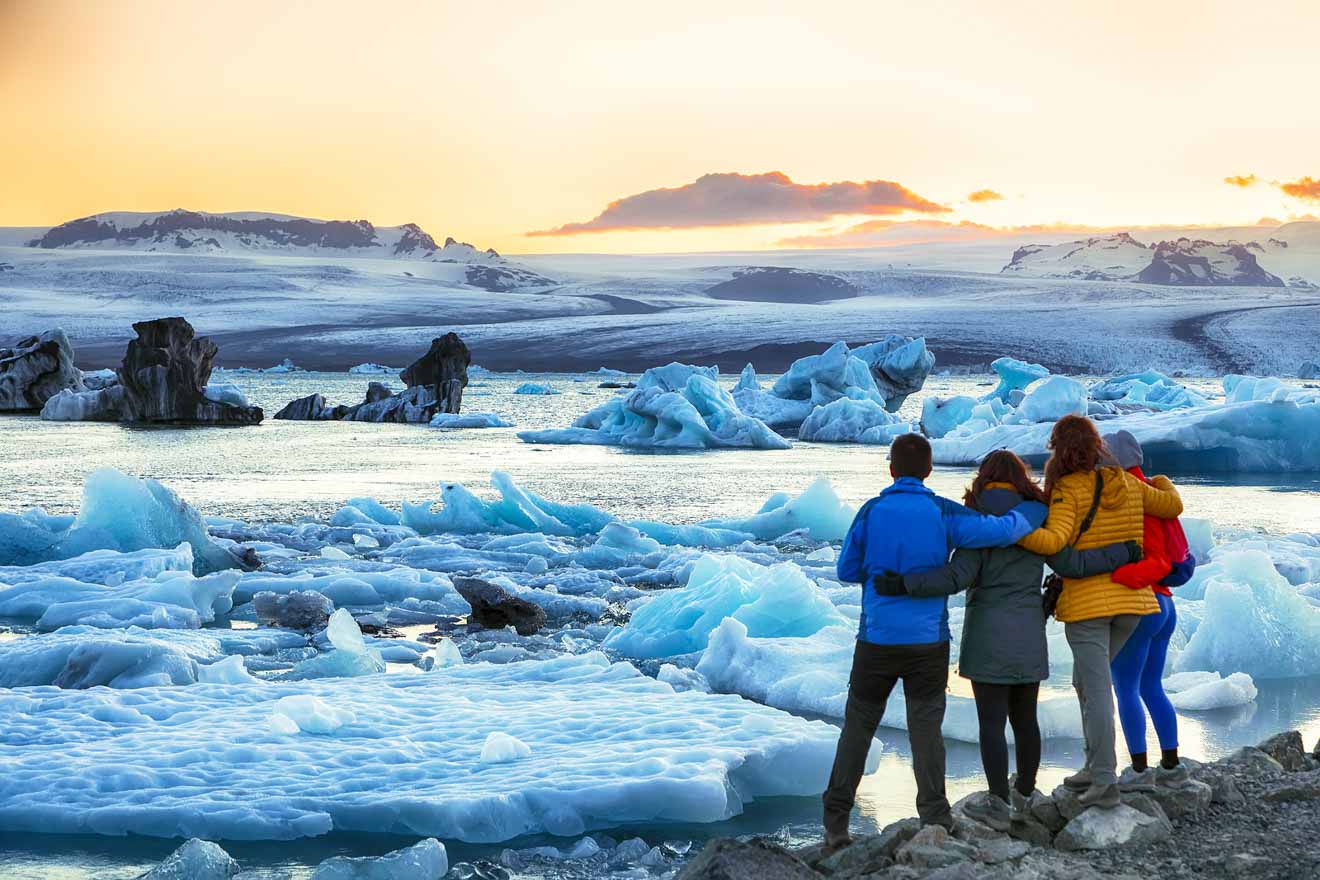 Now you found out everything you need to know about one of the best mini-bus tours out there for 6 days in Iceland that covers the Ring Road and other cool sights and activities in the country! During this tour you will see Thingvellir National Park, Gullfoss waterfall, Akureyri, Jokulsarlon Glacier Lagoon and many other beautiful places in Iceland!
If I'd be the one looking for the quickest and easiest way of organizing a tour of Iceland's highlights, I'd surely go for this one! I think it offers a great value for the money and I'm sure you will love your guide during the tour. You just need to arrive in Reykjavik and your 6-day adventure can begin!
I hope you found this article useful and I hope it helped you in planning your next vacation to a dream destination! If you have any other questions, please let me know in the comments below and I'll gladly help!
Happy travels,
Romina
---
Pin it for later!