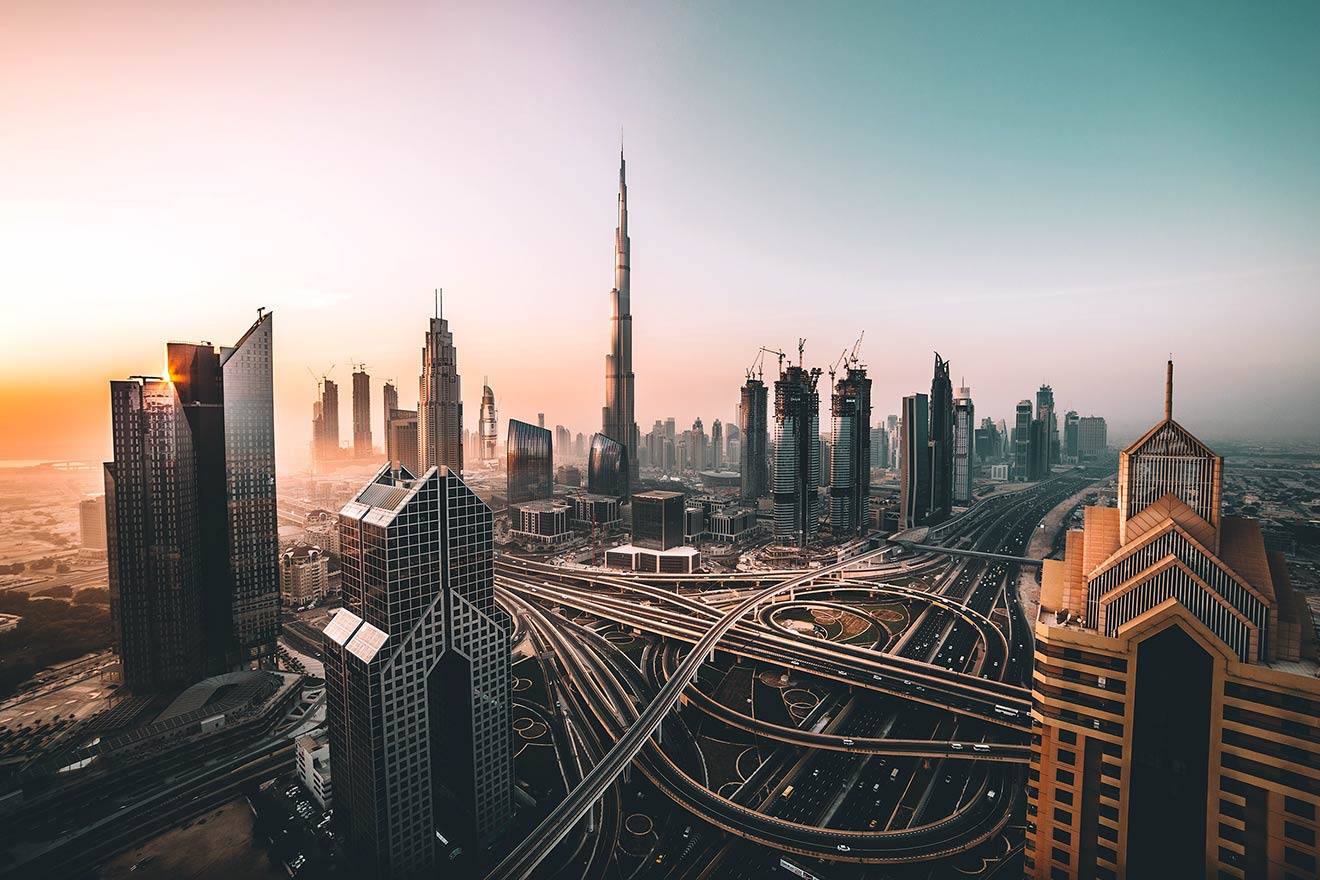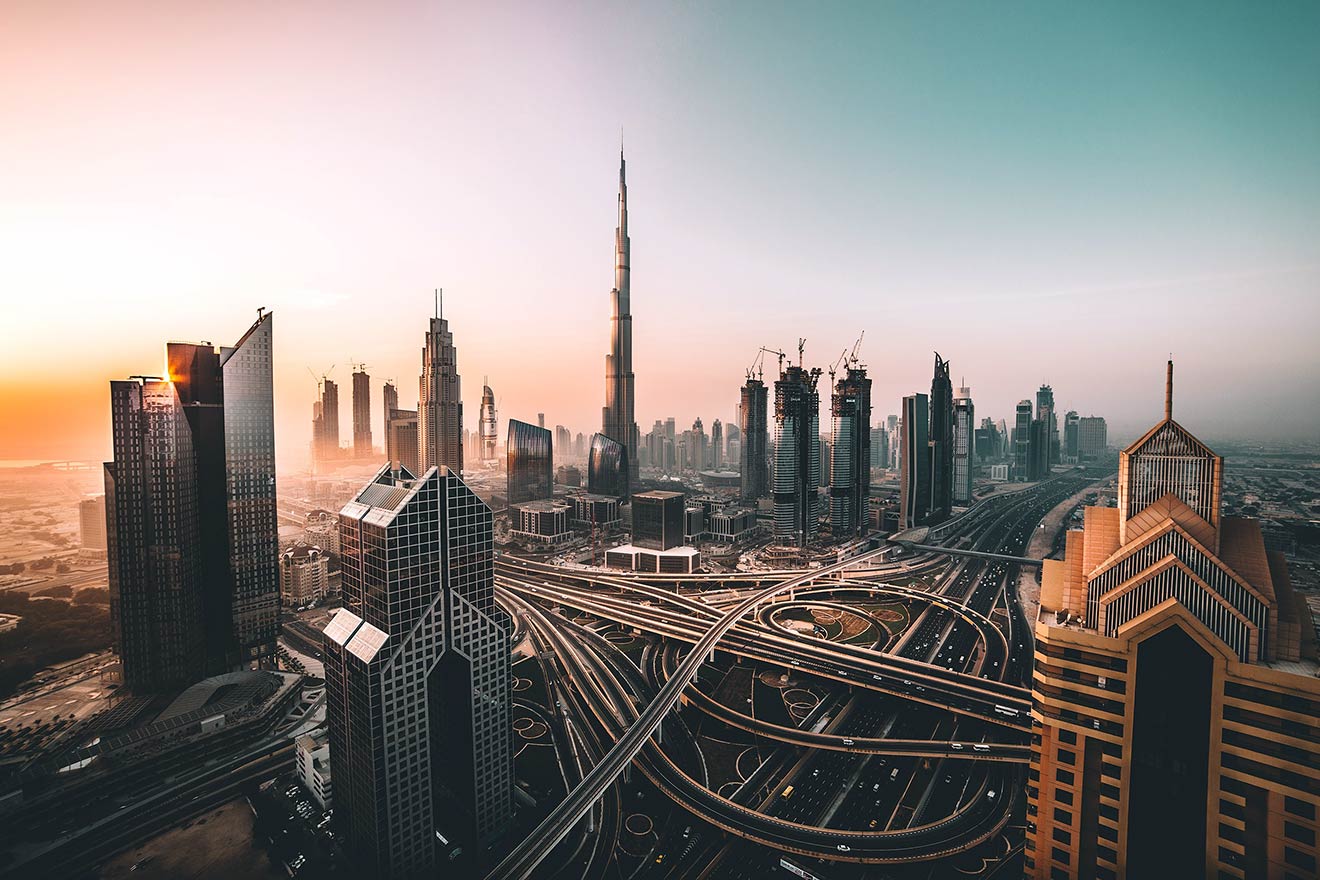 Dubai is one of those places that you just have to see once in your life! With an endless number of things to do, stunning sights and super fun attractions, this place is every grown up's favorite playground!
Dubai is a city with unbelievably good tours that you must take for a complete experience! That's why below I have compiled my favorite Dubai tours – from the unmissable Burj Khalifa to seaplanes, sand dunes and boats – you'll find all these and more in this article. So whether you are staying inside Dubai or want to see the Emirates a bit further, I have got you covered!
Let's go! Find the best tours and travels in Dubai that will help you make the most out of your vacation:
1) Best tours inside the city
You haven't travelled to Dubai if you haven't seen what it has to offer! And to make the most of it, I advise you to take AT LEAST one of the tours of Dubai below. Trust me, there are endless ways to see Dubai so you just need to choose your favorite and off you go!
1. City sightseeing tour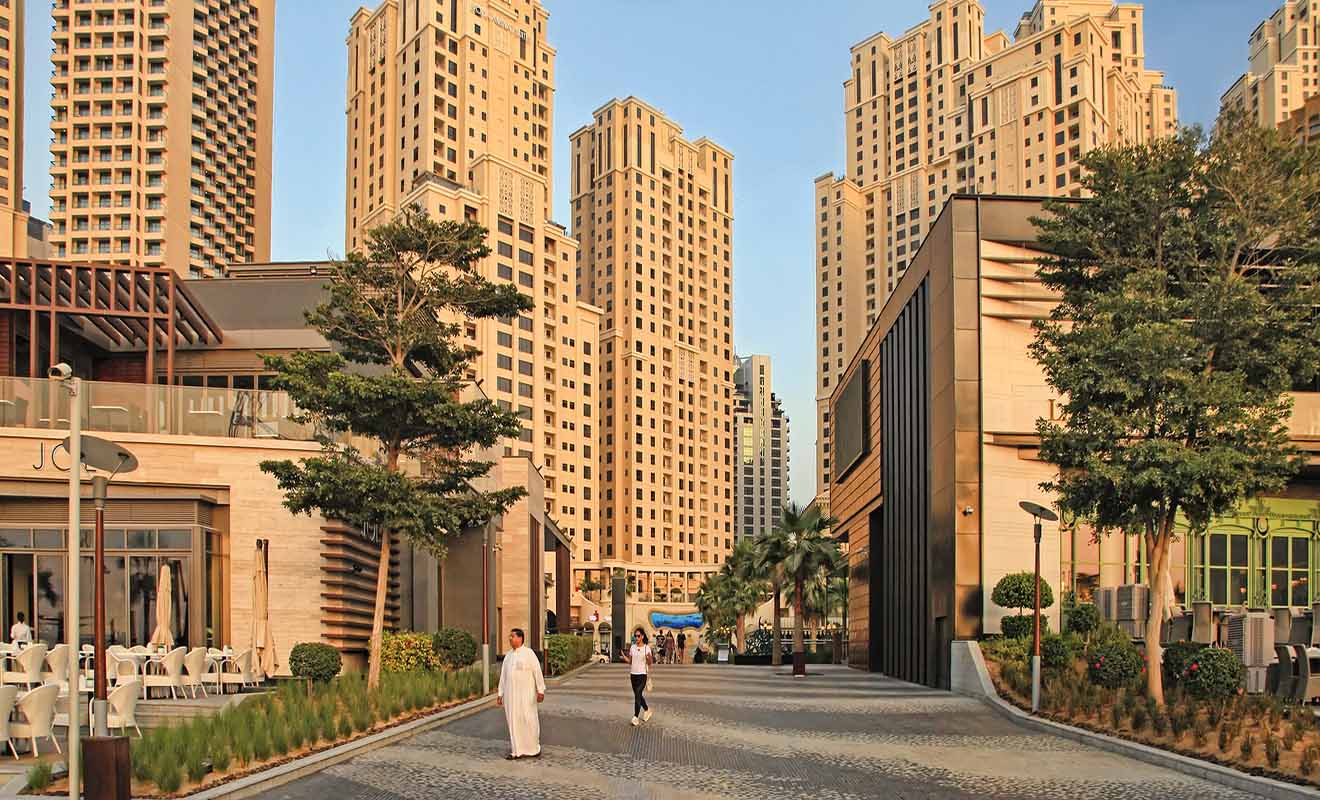 There is no better way to see a city than to walk through its streets – and Dubai is a perfect place to get lost in! In your wanders, you will discover historic neighborhoods such as Al Fahidi, Deira, and modern Dubai as well!
Unfortunately, I haven't been able to find a free walking city tour in Dubai! However, if you would like to do a self-made tour, I recommend checking out my 5-day itinerary in Dubai post where you'll find lots of good tips!
But I have found several other tours for you! For example, you can take this 3-hour private Dubai City tour during which you will get to see the ancient neighborhood of Al Fahidi and its souqs or old Dubai markets. If you'd prefer a bus tour instead, I recommend this Hop-On Hop-Off bus tour during which you will learn everything you need to know about Dubai and that will take you to the most popular sights such as Dubai Aquarium, Dubai Mall and more!
PRICE: US$84
2. Burj Khalifa tour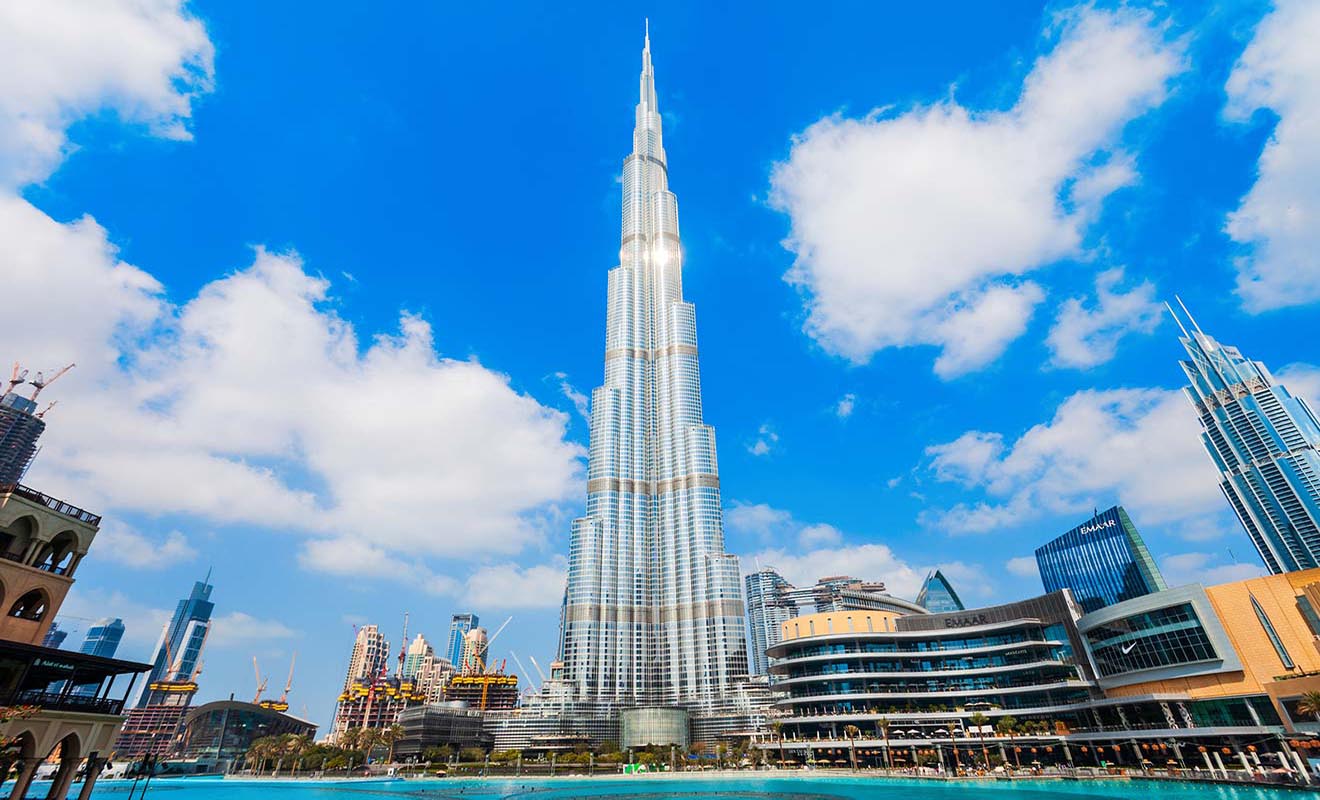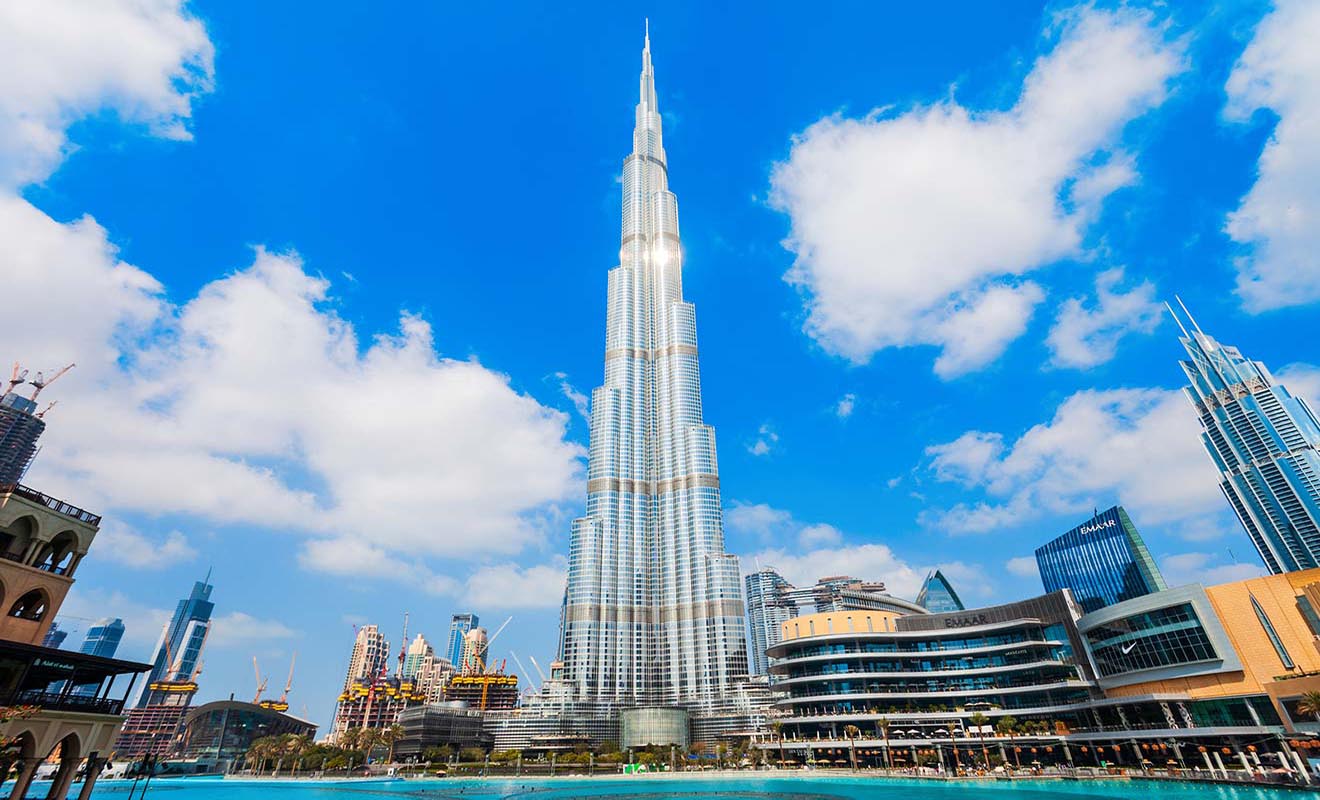 There is no way that you could go to the city of Dubai and not visit the Burj Khalifa! Period!
The tallest building of the world couldn't be located anywhere else! But Burj Khalifa is not only the tallest building in the world, it's got 5 more world records such as having the elevator that travels the longest distance and the highest observation deck in the world! I advise you to leave your vertigo at home and enjoy this outstanding piece of architecture.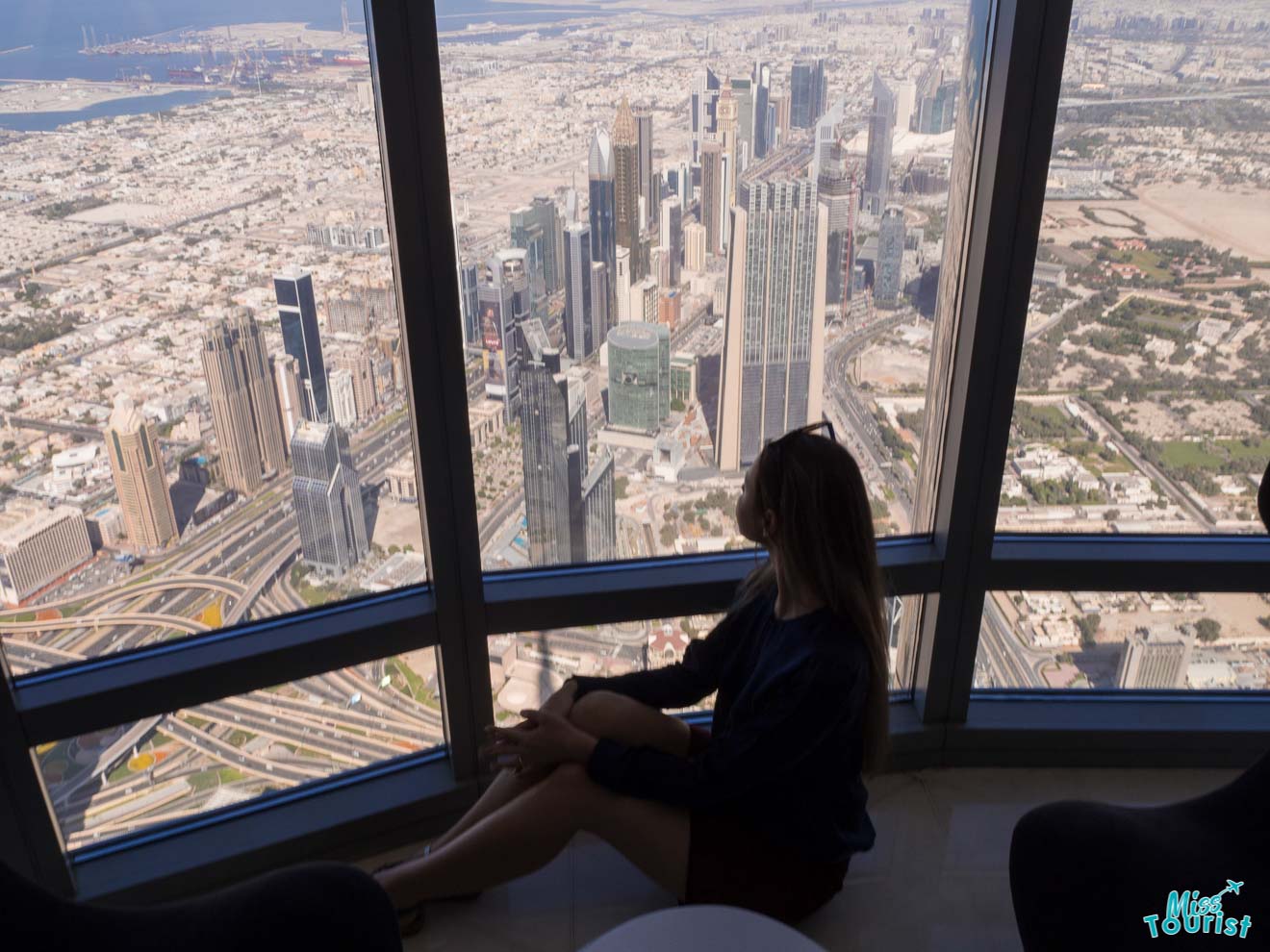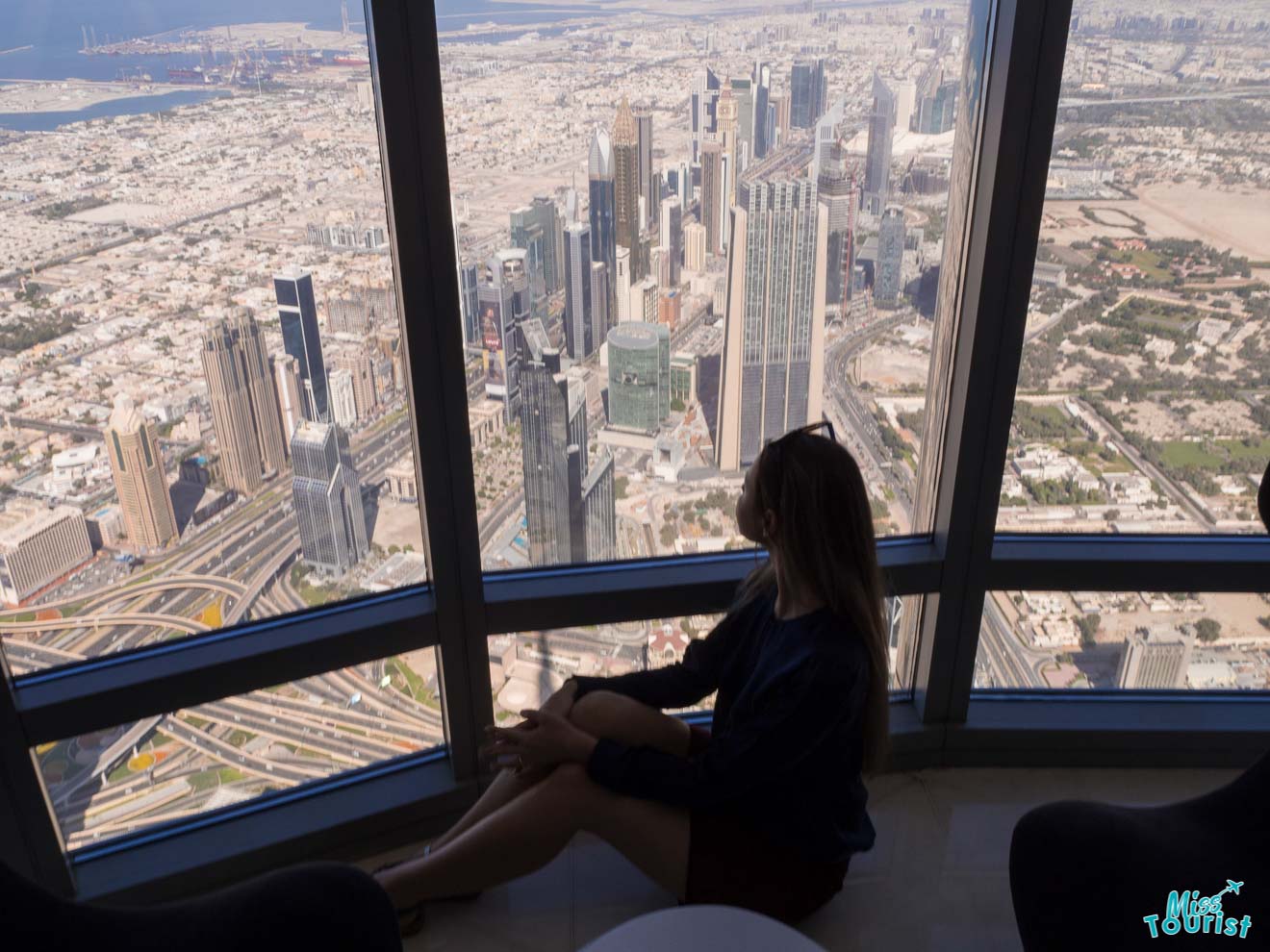 I have written a whole article about Getting tickets for the Burj Khalifa and I STRONGLY recommend you read it before you go to see what part of the building you would like to visit and to find the best ticket suited to your needs for the best price so you can make the most of your experience! Honestly, this was a highlight of my trip!
However, if you don't have much time, the best way to see it are these tickets for Burj Khalifa at a great price! If you book the "At the Sky" option, you will have access to levels 124, 125, 148 and the observation deck; it is a steal!
PRICE: US$97 for At The Top Sky Dubai Burj Khalifa tickets, when selecting the Non-Prime Time option, which is from 7pm to 10pm.
3. Food tour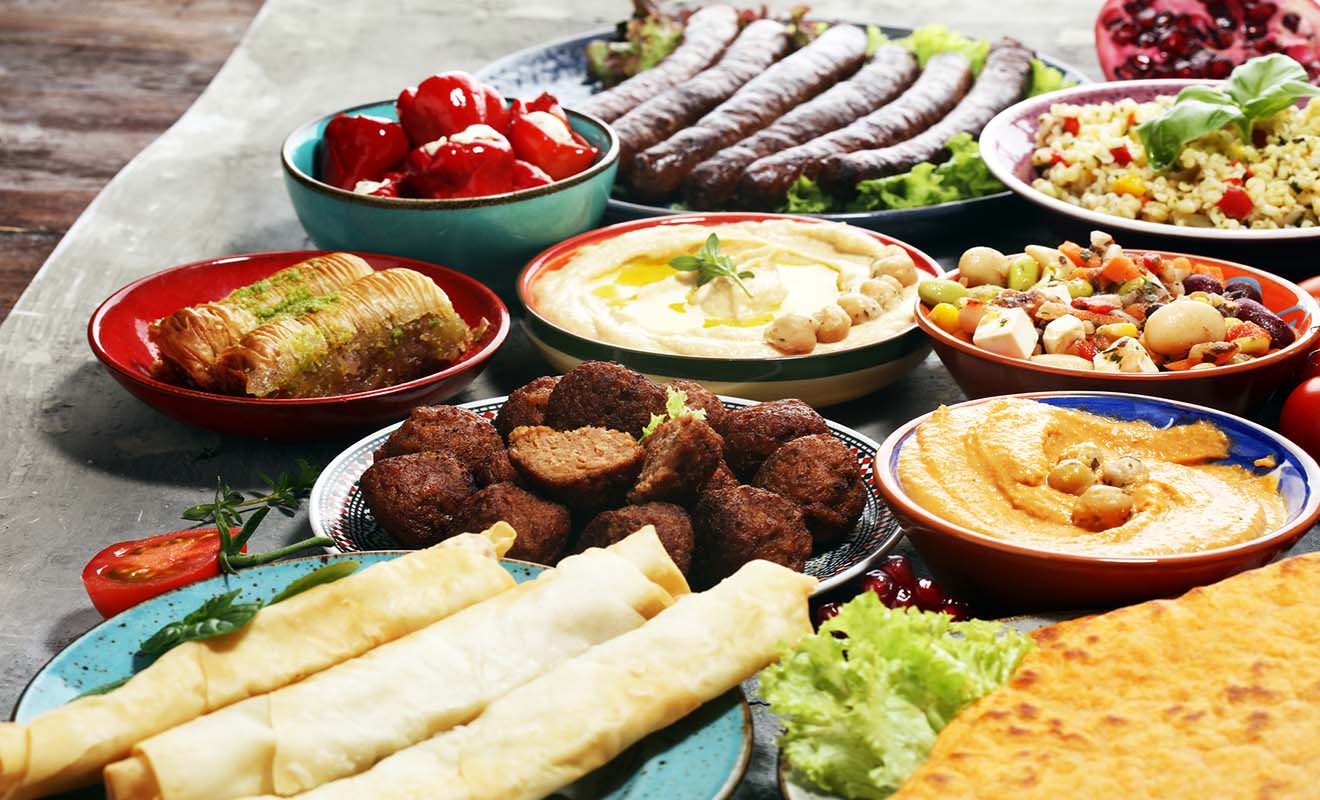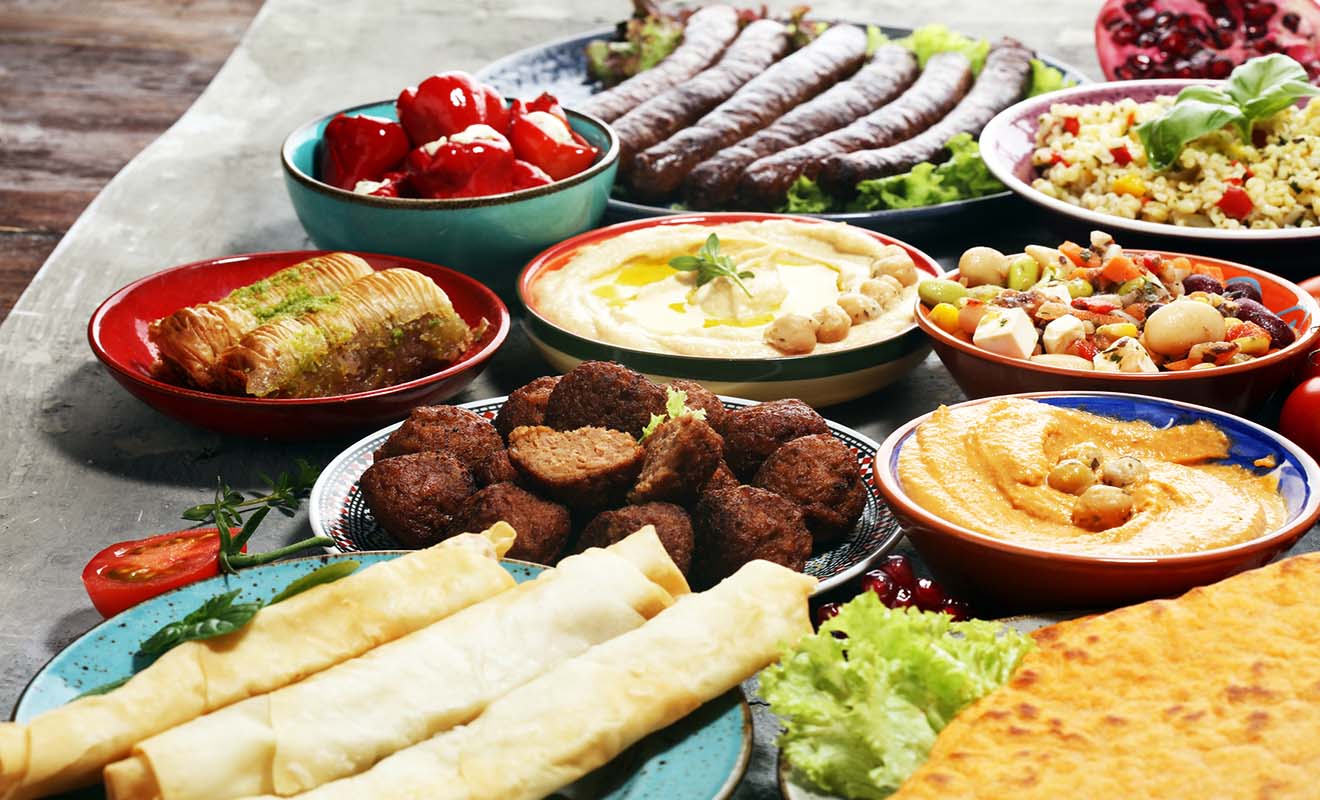 Honestly, taking a food tour is a must in every place I go!
In my post about my itinerary in Dubai you can check out the best dishes and the best restaurants in Dubai. If you'd prefer some tours instead, you can book this 1.5-hour food tour where you'll get to taste the finest traditional Emirati meals.
The ideal way to try as much food as possible is this 3-hour private food tour of Dubai that will provide 10 tastings, from saffron ice cream to a camel burger! I truly believe it's so worth it and one of the best local Dubai tours!
PRICE: US$71 for a 1.5 hours tour
4. Seaplane tour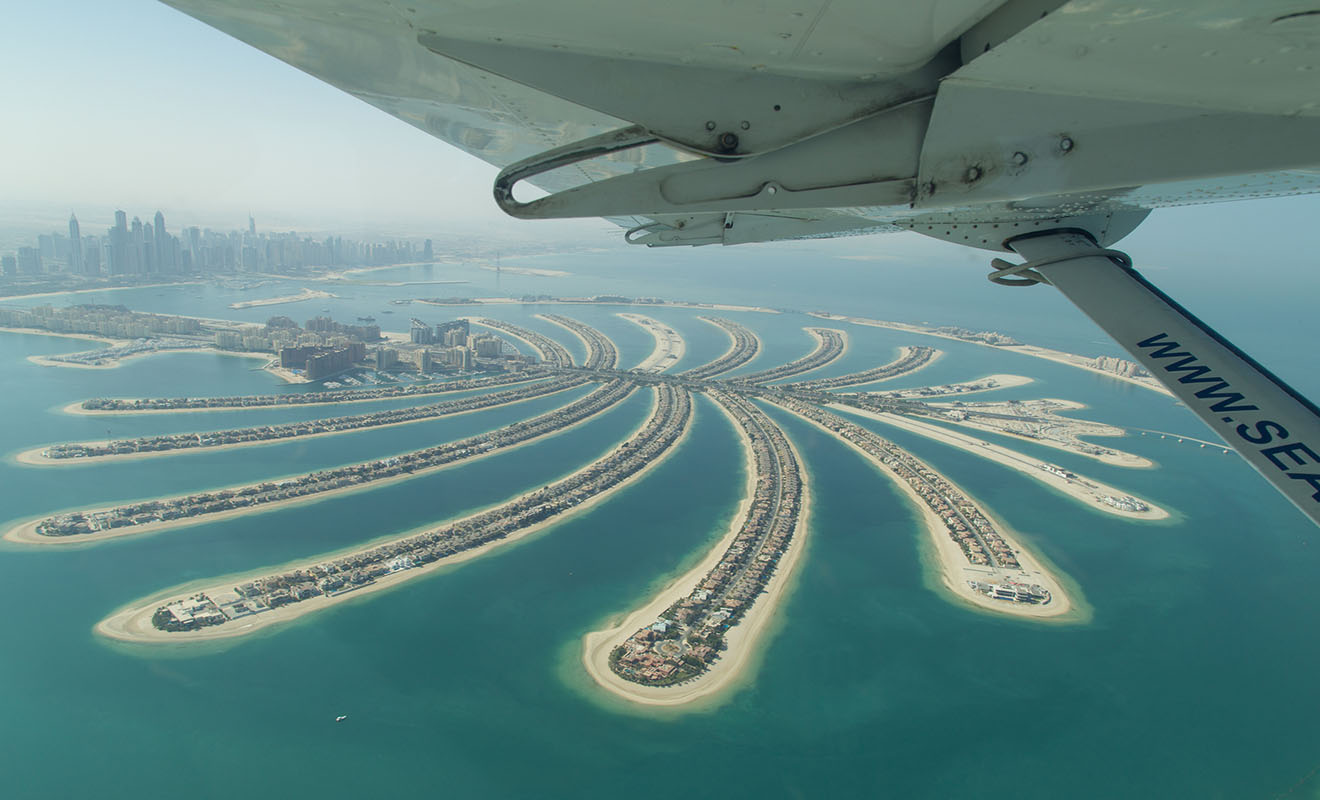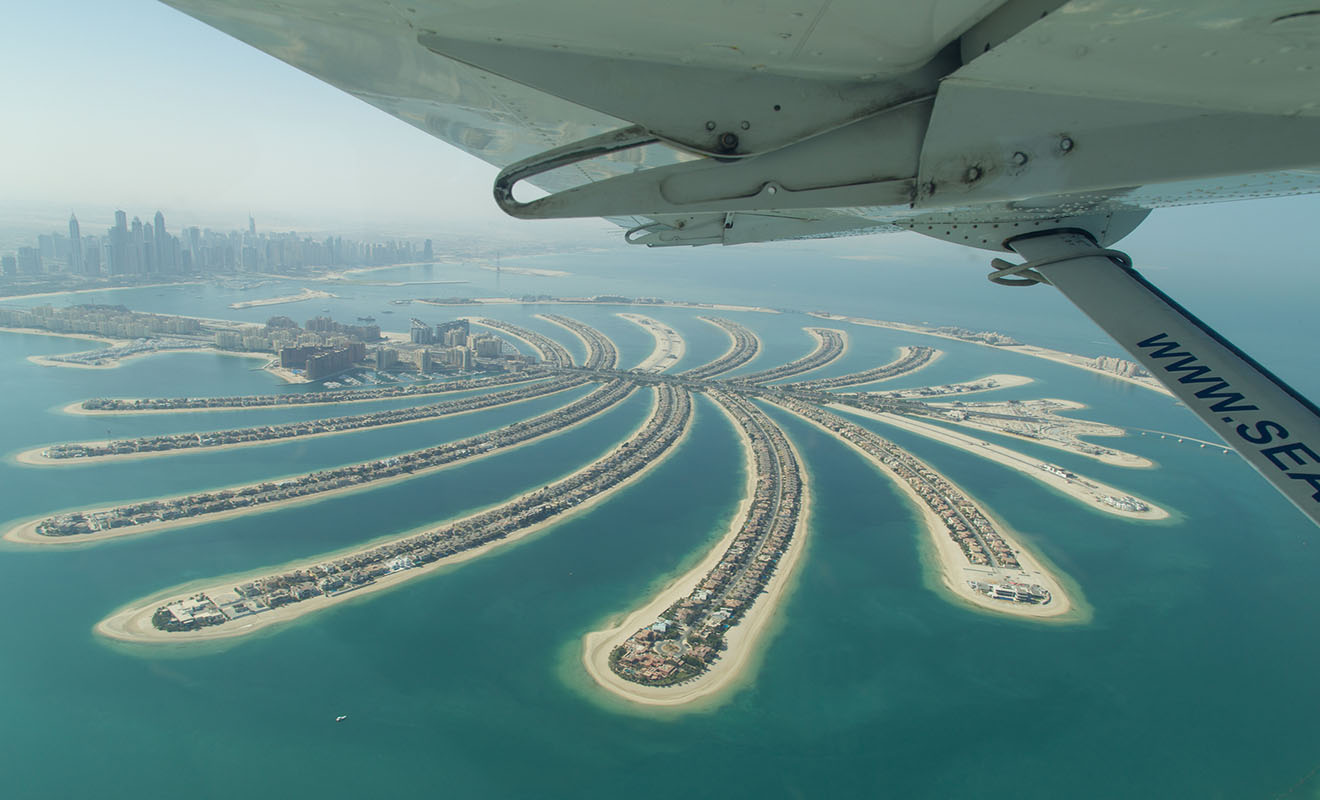 Dubai is a place that it is better seen from up high – whether it's from the tallest building or from a seaplane! By the way, last time I was on a seaplane, you couldn't take the smile off of my face!
If you want to try this unique experience yourself, I have done my research and found a great seaplane Dubai tour for you. The duration is 45-minute long, where you'll be able to admire the skyscrapers and Dubai Marina (Psst, there is a water landing as well!).
PRICE: US$484
5. Burj Al Arab tour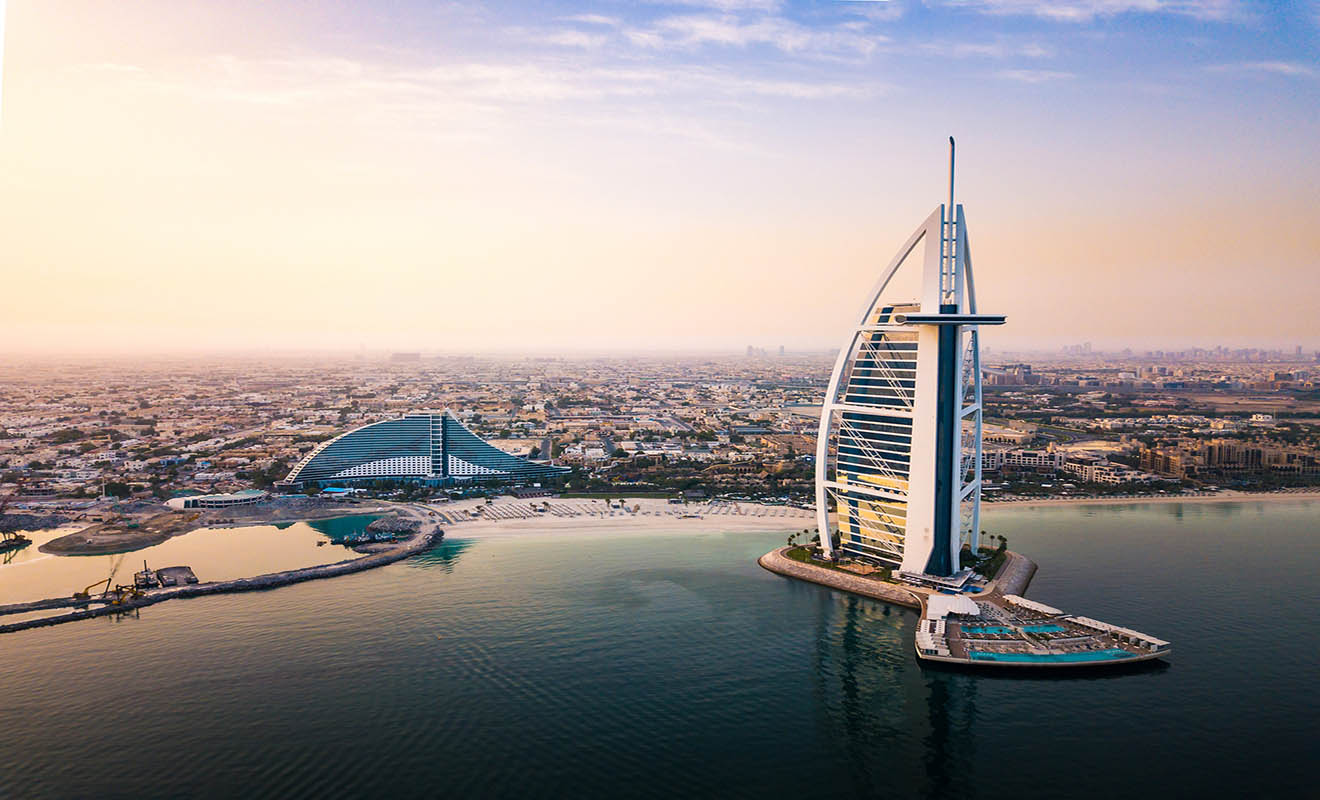 Have you heard that Dubai has the only 7-star hotel in the world?
If you read my Best Hotels in Dubai post you must know that it is Burj Al Arab, and even though it's a self-proclaimed statement, it is not far from reality!
Because it is such an exclusive and expensive hotel, many people choose to eat or drink at one of its venues instead of staying the night. HOWEVER, you always need a reservation. If not, you won't be let on the premises!
First, The Burj is not near, as it is located on its own island. Since it is connected to Dubai by a private bridge, it is not easy to get there, but it is possible to see it by booking a meal/experience there: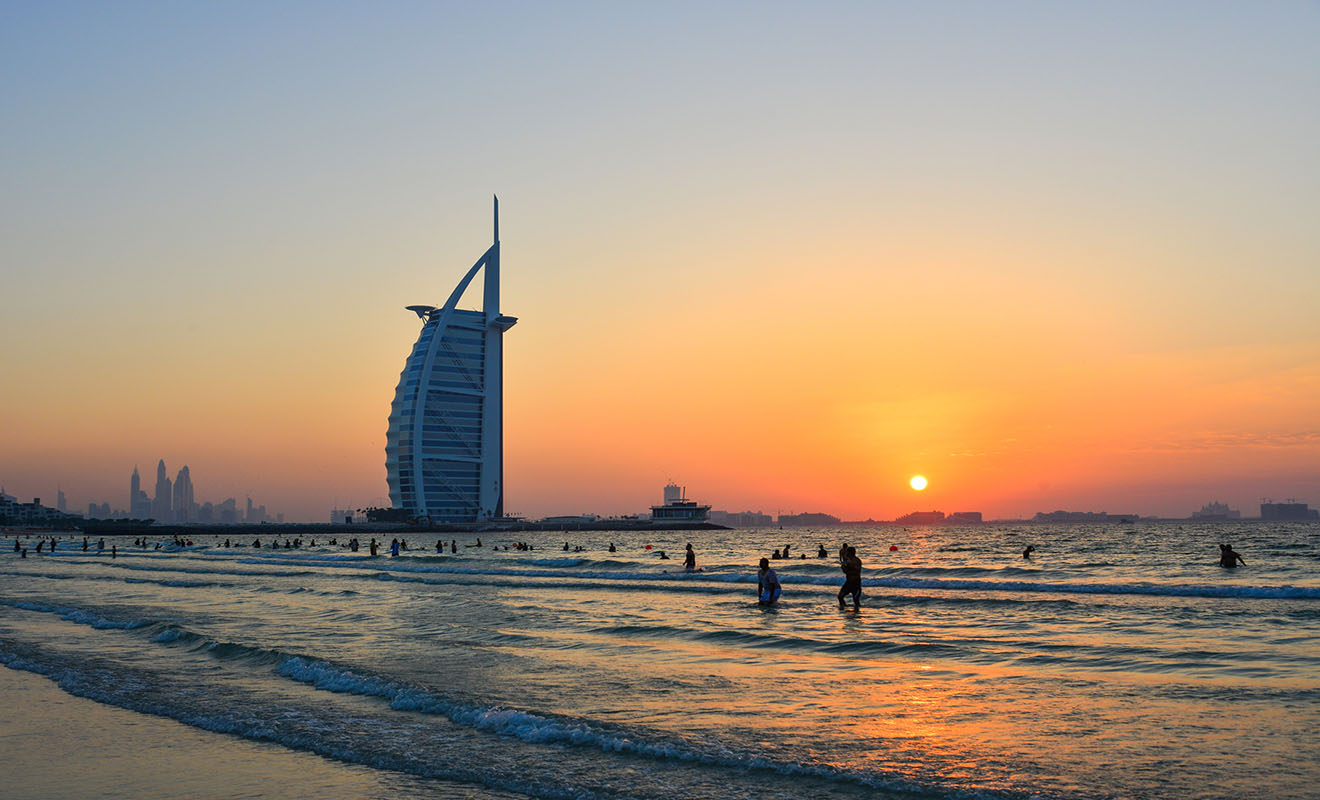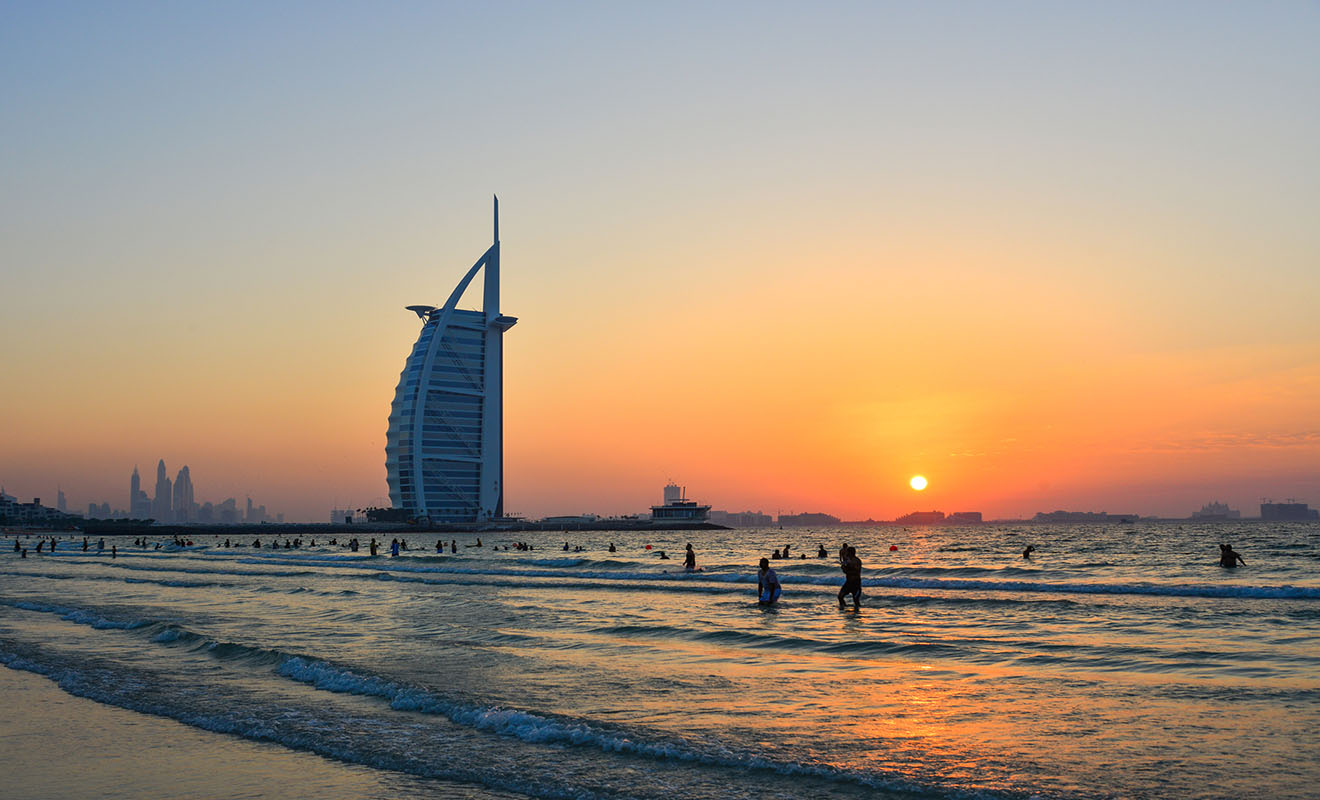 Afternoon tea, high tea or breakfast at Sahn Eddar – This restaurant/tea house is located on the first floor and is the most affordable way to see the hotel. Bookings are open to the public, although there is a dress code. Remember: be on time! If you are more than 15 minutes late you may lose your booking!
Afternoon tea or drinks at Skyview Bar – Obviously a little pricier than the ground floor Sahn Eddar but you can enjoy a luxurious afternoon tea while looking out over the gulf. Alternatively, if you would like to enjoy a few cocktails and to see the view, then you can book a table for this; however, note that there is a minimum spend applied to this type of booking. If you're looking for tours and excursions, check out this Drinks Package at the SkyView bar!
Spa treatment at Talise Spa – They have countless different massages and treatments to choose from. It is recommended that you arrive 20 minutes before your booking time to make sure you don't miss it.
6. Atlantis Waterpark tour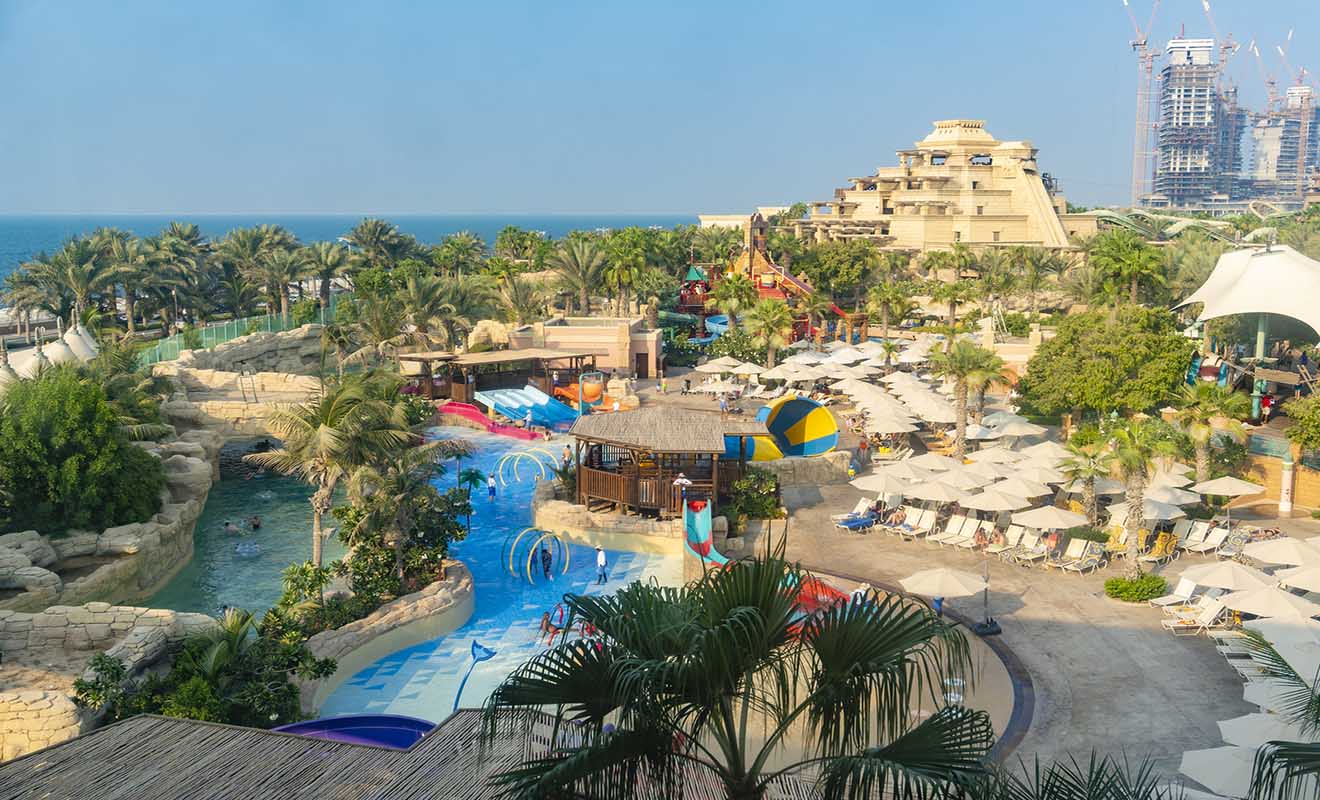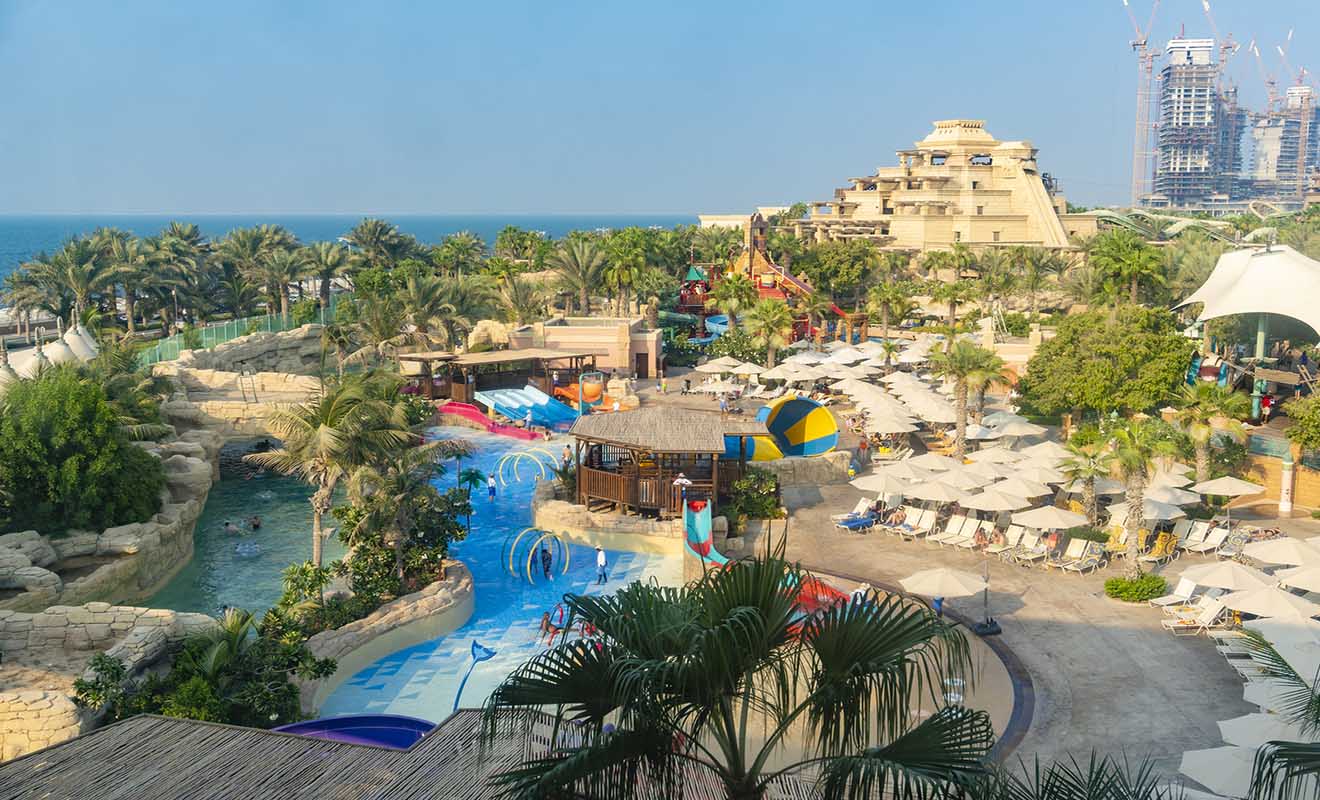 There is no way you can miss The Atlantis Hotel – It is a massive structure in the shape of a gate that serves as a hotel and amusement park. Sign me up!
Apart from the obvious, the Atlantis Hotel also has one of the most famous waterparks in Dubai. It is called Aquaventure Waterpark and it has more than 30 slides and attractions that will for sure help you get rid of the sweat from those hot Dubai days!
As I talked about in my things to do in Dubai with kids post, the Atlantis Waterpark is definitely a highlight and especially recommended for those travelling with the little ones of the family!
PRICE: US$79 on the official website but I have found a better price for just US $79 that gives you access to all the attractions!
7. Skydiving tour
Are you up for having a once in a lifetime experience while in Dubai? Hear me out: you can actually skydive over the Dubai Marina! If you have always wanted to do it but never got the chance, consider this a sign!
The tour is basically 60 seconds of freefall from over 13,000 feet where you'll be able to admire the stunning Persian Gulf, the desert and skyscrapers in the city of Dubai. Book this skydiving experience and face your fears like a champion!
PRO TIP: For those adventure seekers that also have a foodie soul, you should look into this Dubai Dinner in the Sky experience (Dinner in the Air, as they like to call it). It literally means having dinner while being 50 meters high off the ground!
PRICE: US$439 for a desert dropzone, US$596 for the Palm dropzone
2) On the water – Best Dubai boat tours
Surrounded by the Dubai Marina, the Dubai Creek and the Persian Gulf, it is no wonder that everybody loves their boats in Dubai the most! Whether you choose a speedboat, a cruise or a traditional Arabian boat, you are bound to have a great time, I assure you!
Here are the best options that you can take in case you want to see Dubai by boat:
1. Speedboat tour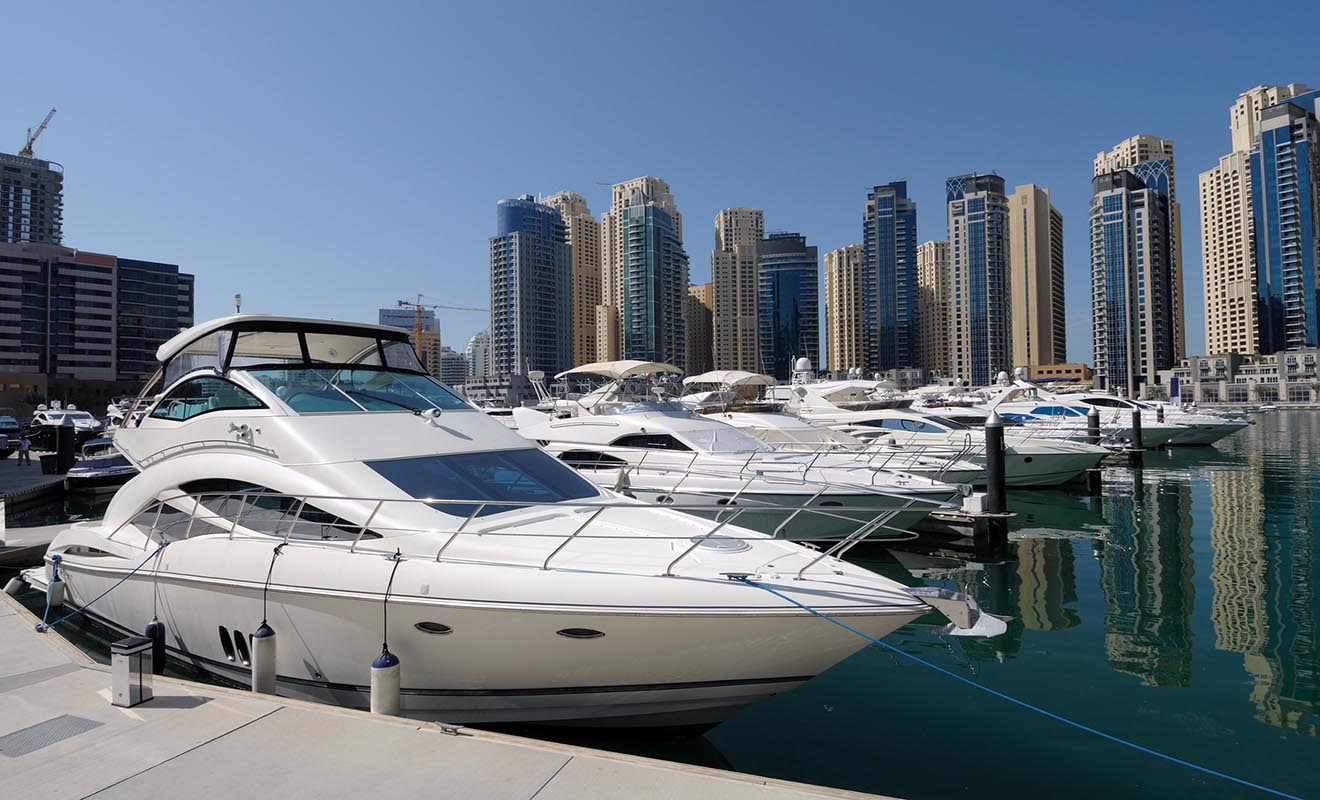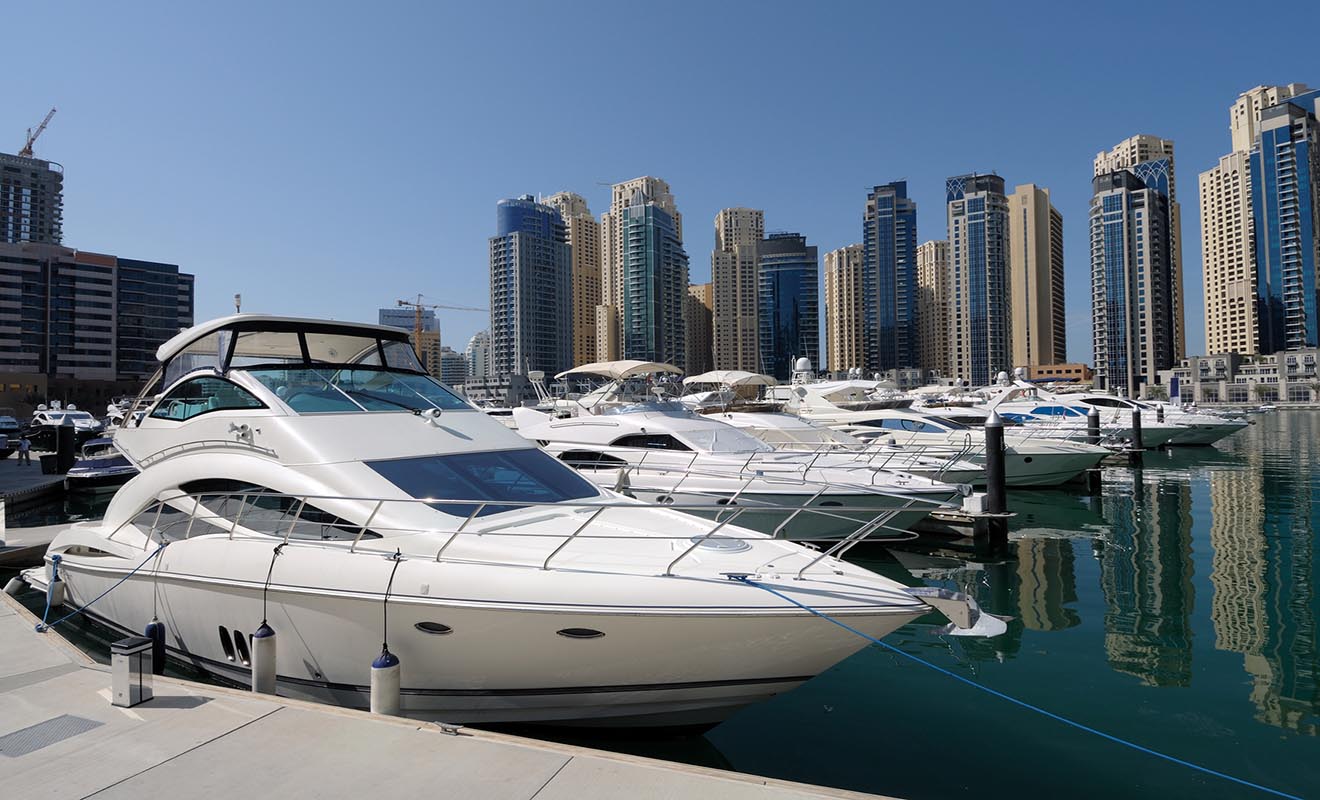 To spice things up a little, why not enjoy a speedboat ride at Dubai Marina? This activity is created only for the thrill seekers and fun-loving travelers!
If you're interested, I recommend checking out this speedboat tour where you get to choose the length of the tour, where you would like your tour to go and whether you want a private tour or not!
Alternatively, you can book this 90-minute speedboat tour around the Dubai Marina, you will love it!
PRICE: US$26 for the 90-min speedboat ride
2. Dhow Cruise Tour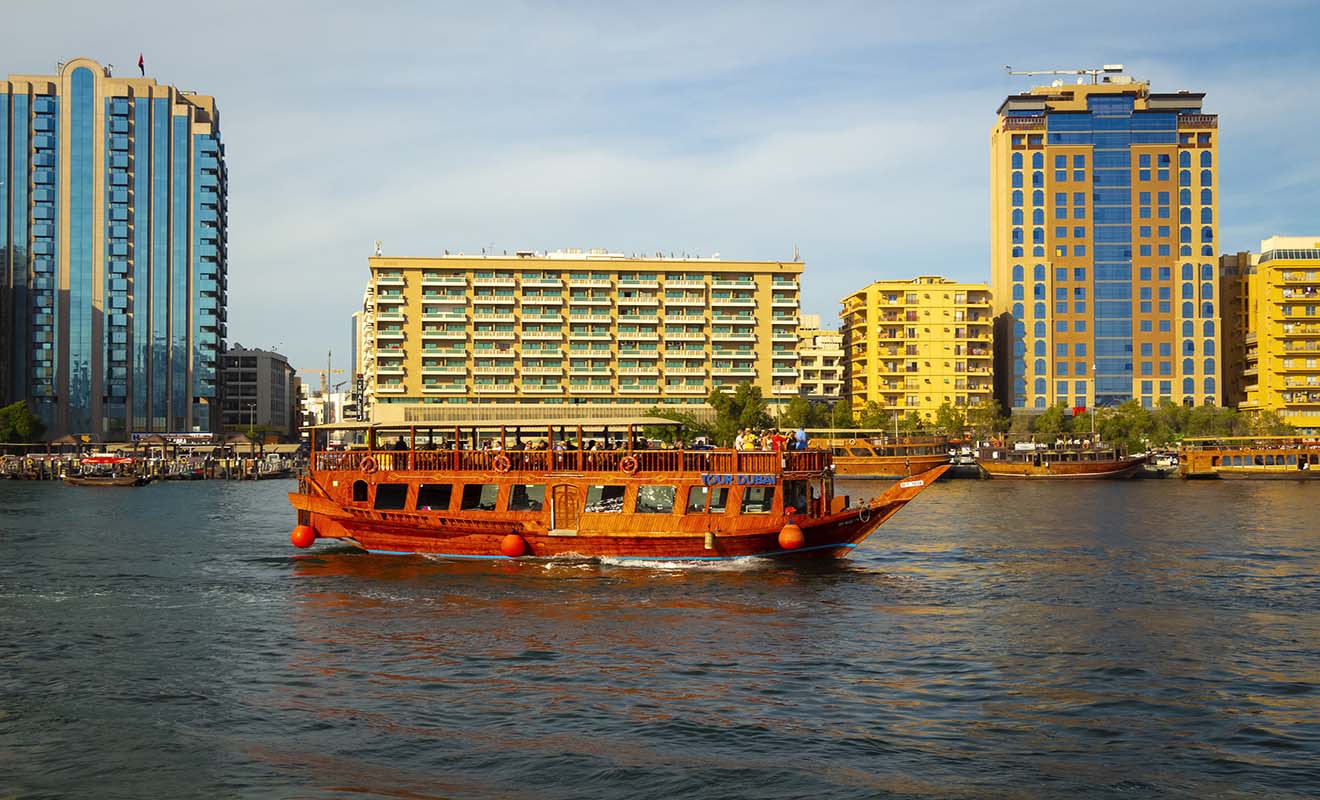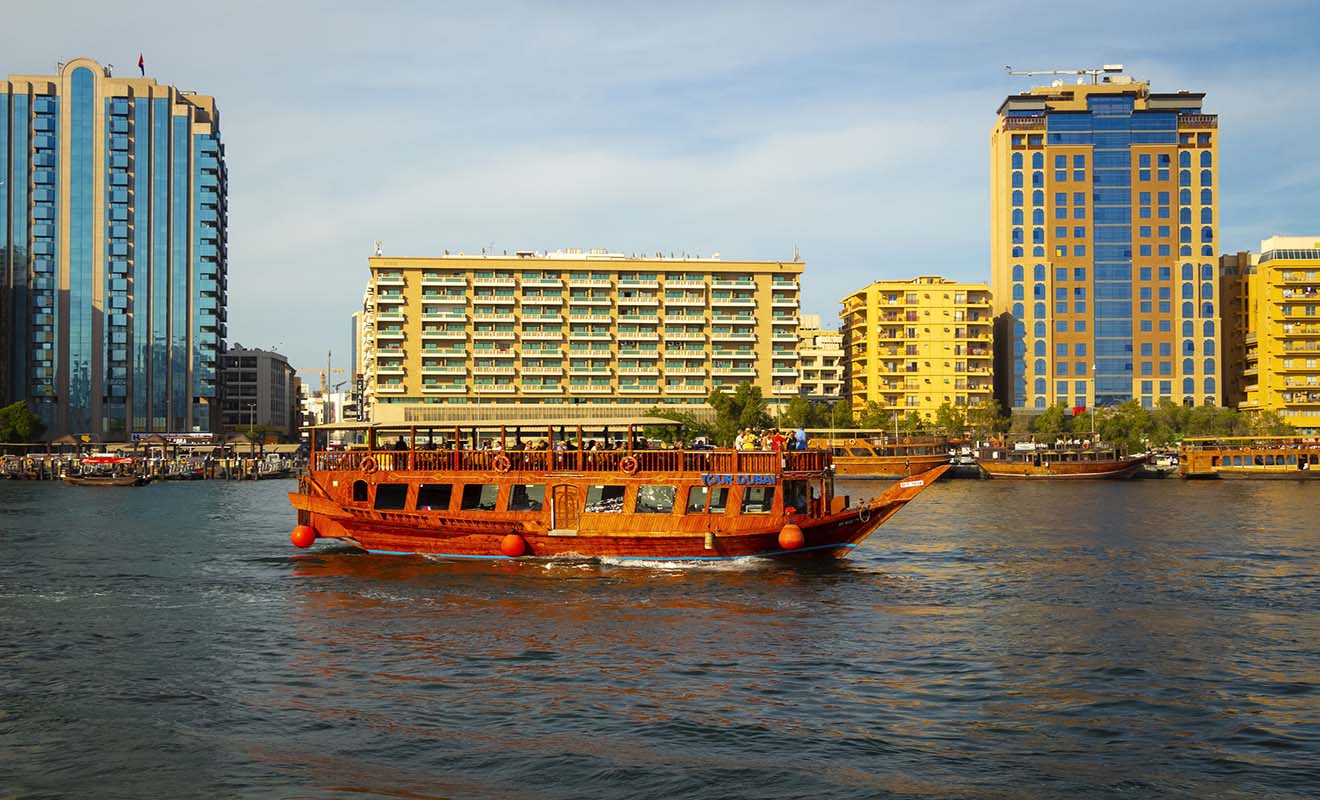 One of the most typical sightseeing tours in Dubai is to take a Dhow Cruise (a traditional Arabian boat) through the waters of the Dubai Creek at Dubai Marina.
There are a couple of options here as well – First of all, you can do a sightseeing cruise that will take you up the creek exploring the main sights, such as this 1-hour sightseeing cruise.
Alternatively, you can make the most of it and take an evening cruise during which you'll have dinner with the view of the magical waters of Dubai Marina on this 2-hour luxurious dinner cruise.
PRO TIP: If you can't afford these but you still would like to try the experience, you can also get a public Abra boat ride here to take you across the creek, just like the locals do! It will only cost you UAD 1 (US$0.30)!
PRICE: US$15 for the 1-hour sightseeing cruise
3. Bateaux Dining Cruise Tour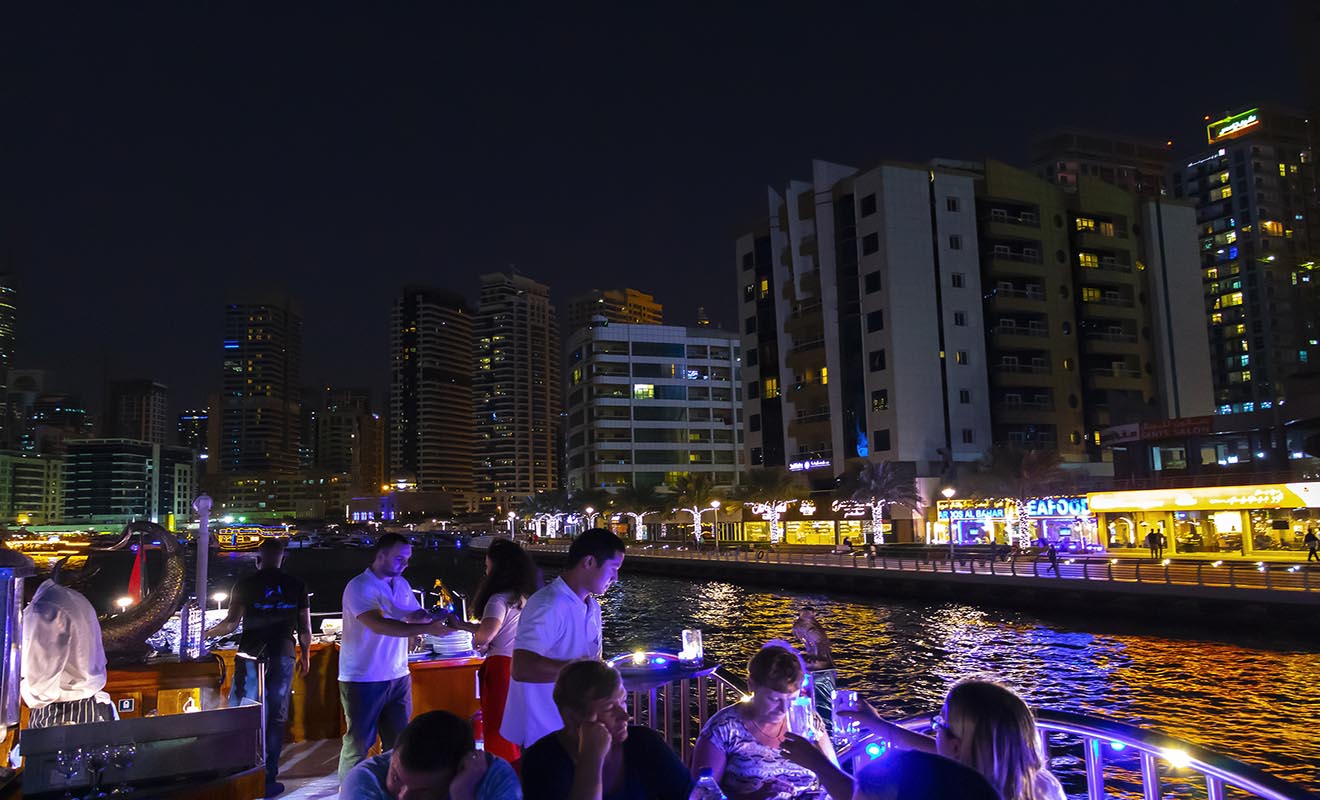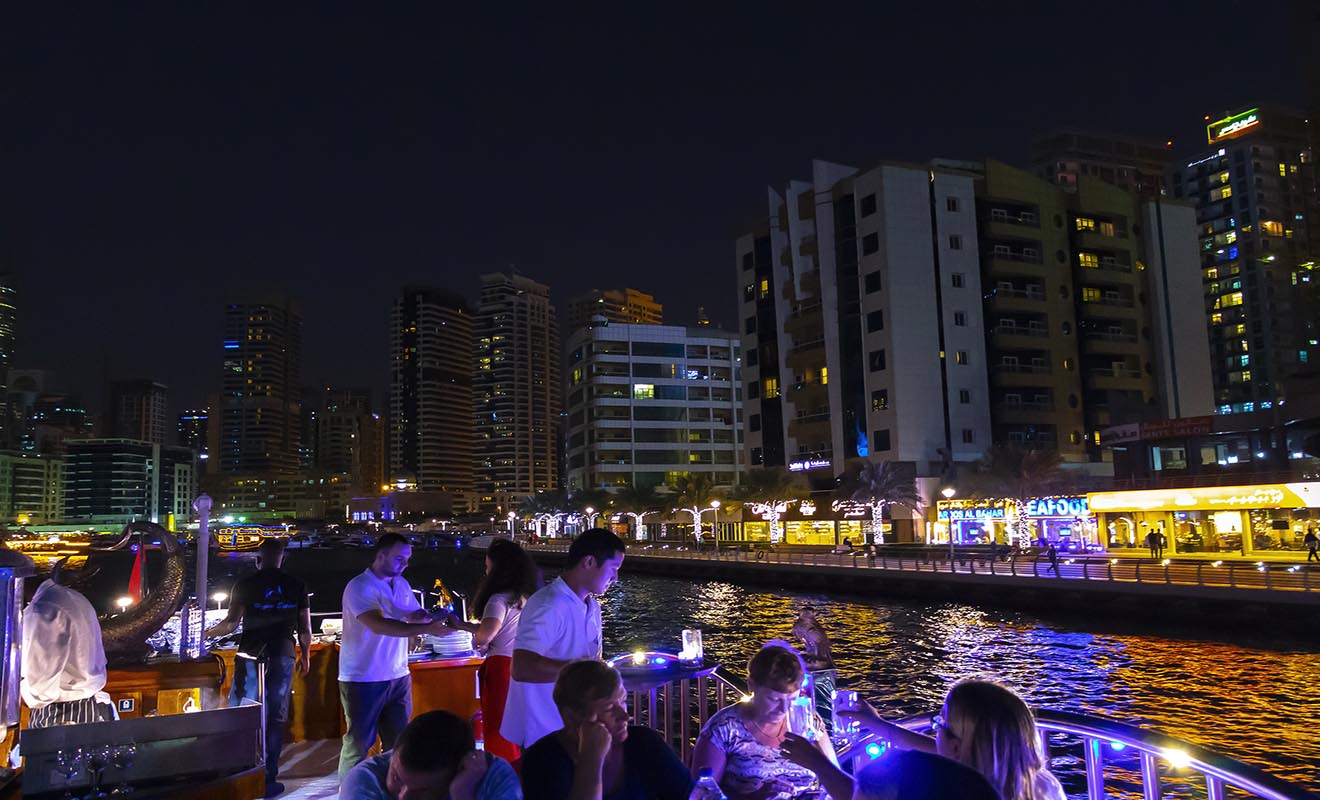 If you're looking to surprise your partner with one of those unforgettable dinner cruises, I got you covered – this is the perfect plan! How about you book a delicious gourmet dinner that takes place while you cruise through Dubai's historic creek on an elegant glass-enclosed Dubai yacht tour? Sounds amazing, right?
A great way to check out Dubai during the night and have a 4-course yummy meal is by booking this 3-hour dinner cruise. Travelling can (sometimes) be exhausting and can also take a toll on a relationship, so this is the perfect excuse to find a little bit of quality time with your travel companion!
PRICE: US$81
3) The best tours outside of Dubai – 6 Day trips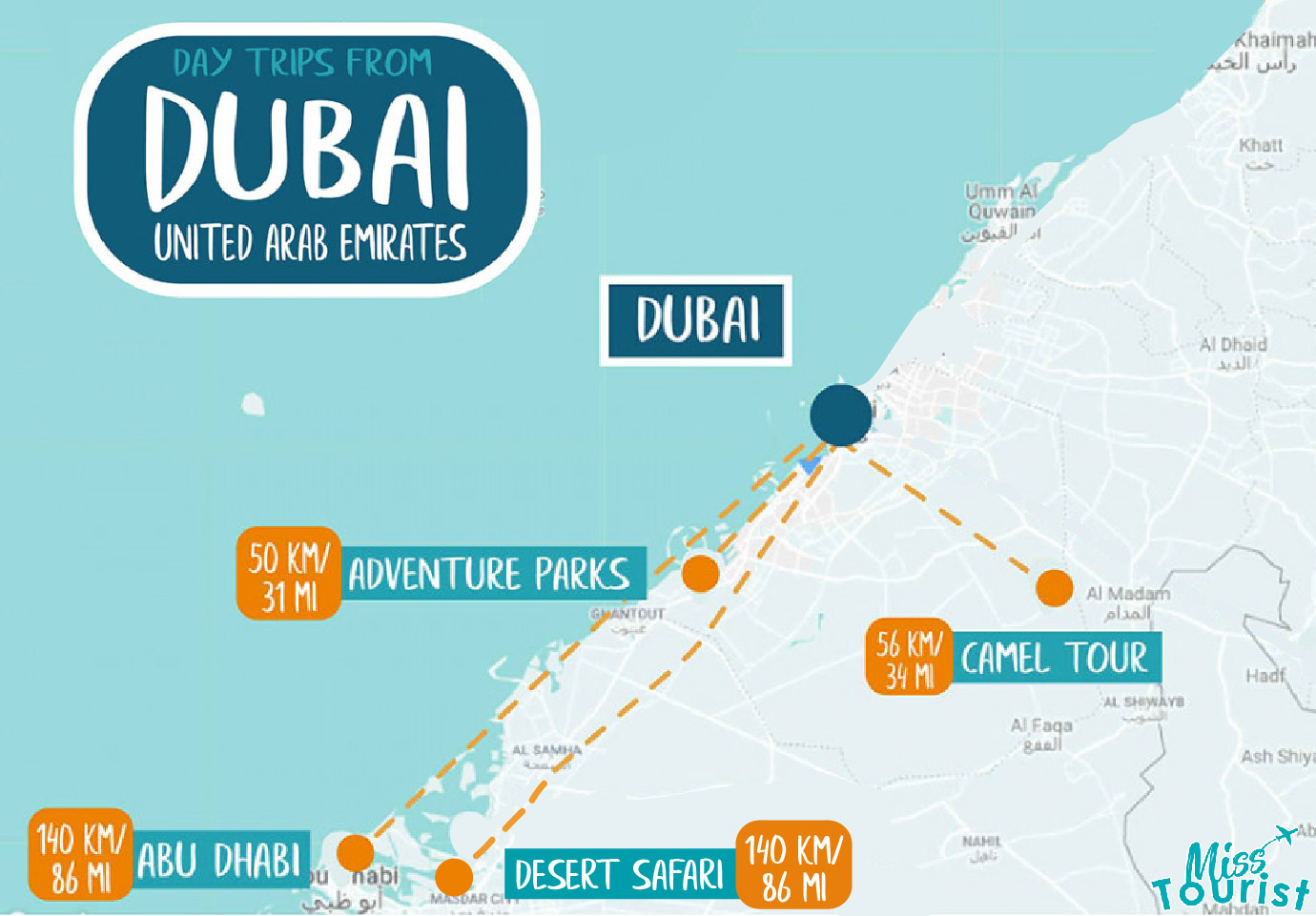 For those looking to get away from Dubai because you have seen it all, there are plenty of tours to experience during your trip that will take you away for the day!
Many of these places can be visited on your own with your own rental car, and for that I've written a post on Things to Know Before Renting a Car in Dubai. However, if you'd like everything to be arranged for you, you can check out the following tours around Dubai:
1. Abu Dhabi day trip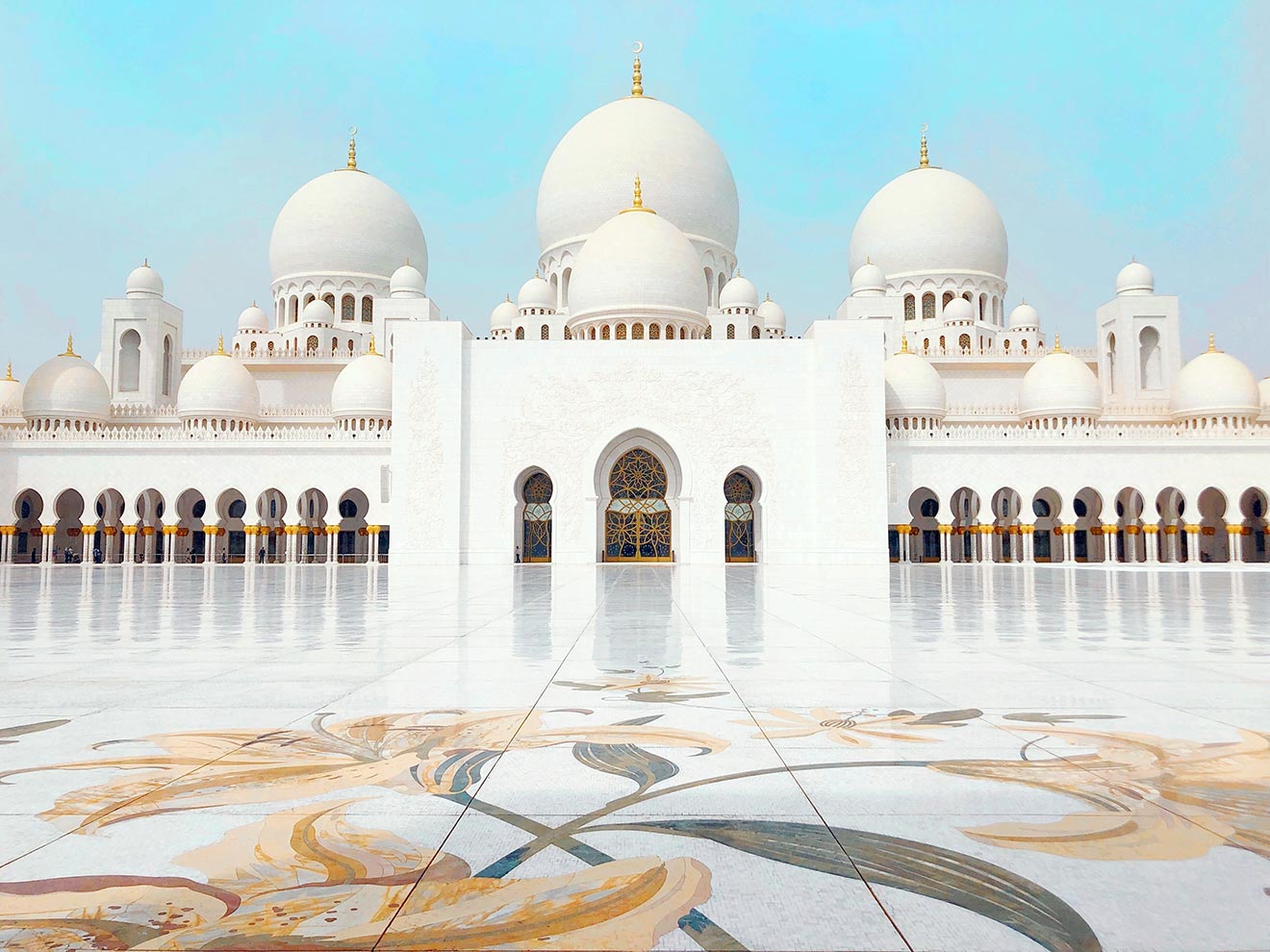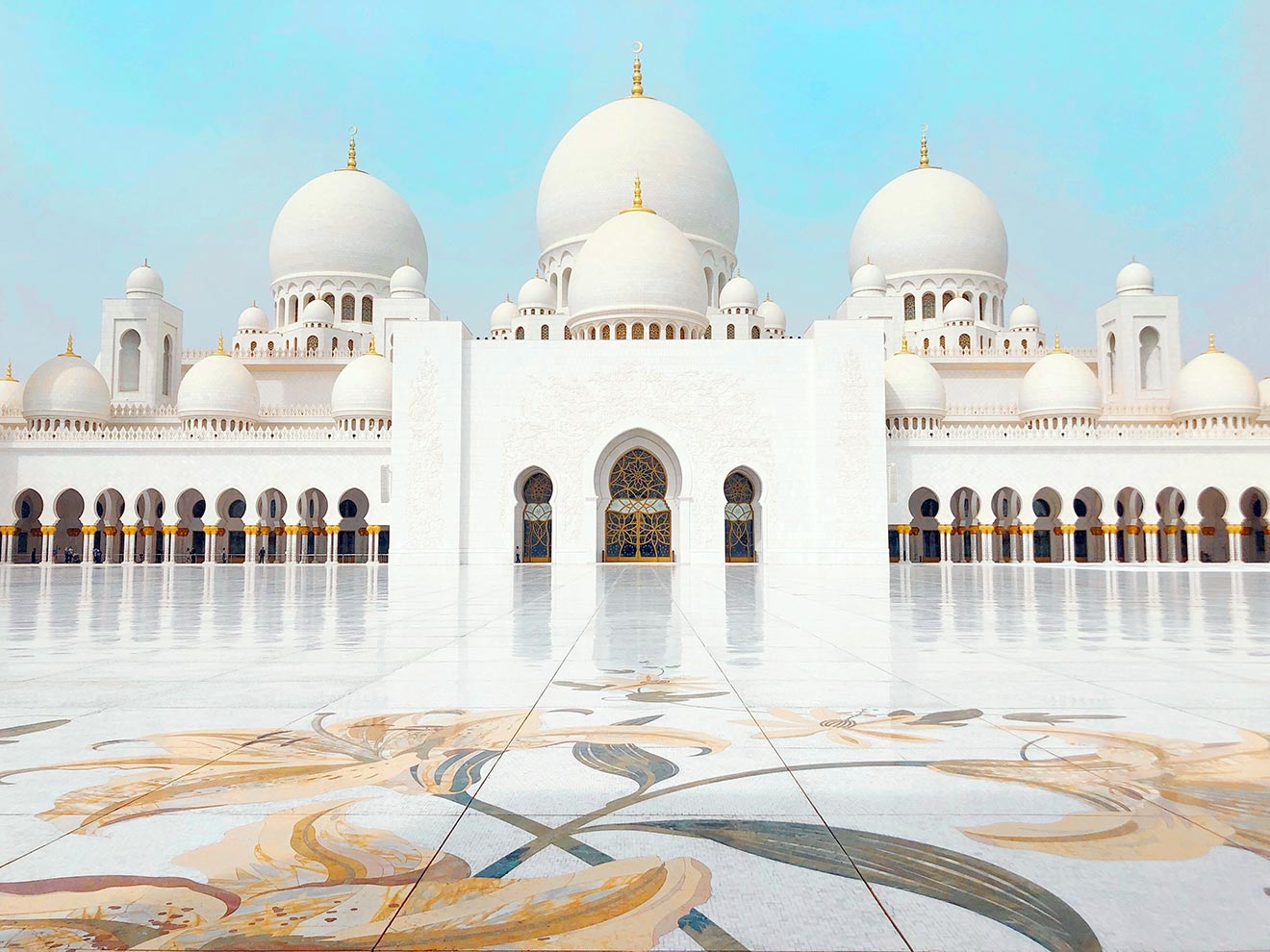 Abu Dhabi, the capital of the Emirates, makes for a great day trip from Dubai and gives you the chance to compare the two most important Emirati cities. Definitely worth a visit!
If you'd like to travel around the Emirates a little bit more and are looking for tours, you should check out this 1-day Abu Dhabi tour from Dubai! It's super affordable and you will be taken to the best landmarks in the capital of the Emirates.
Alternatively, if you are looking for Ferrari universe tours, I have found this Abu Dhabi tour that includes a Ferrari World Amusement Park ticket as well!
PRO TIP: Bring a hat, lots of water and sunscreen, all necessary for a whole day out in the Emirates!
PRICE: from US$31
2. Camel Tour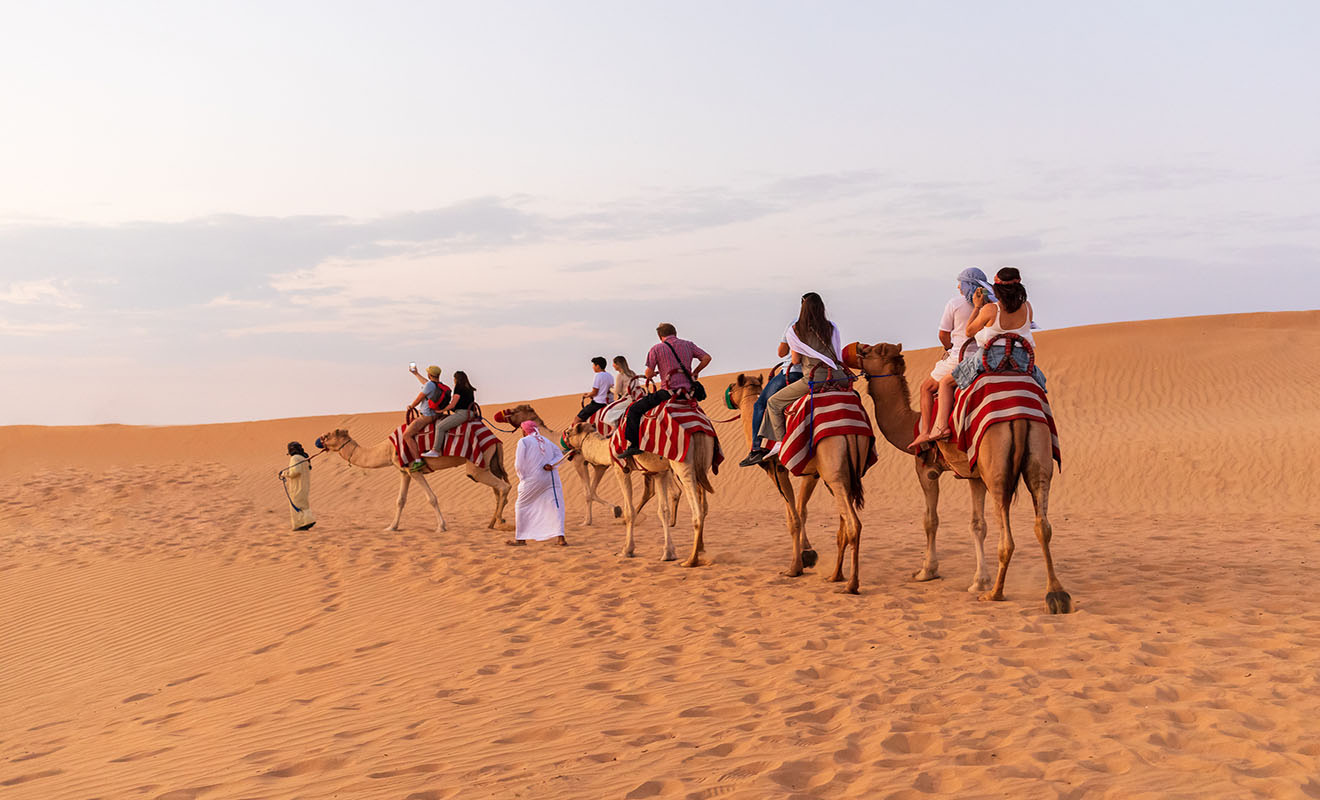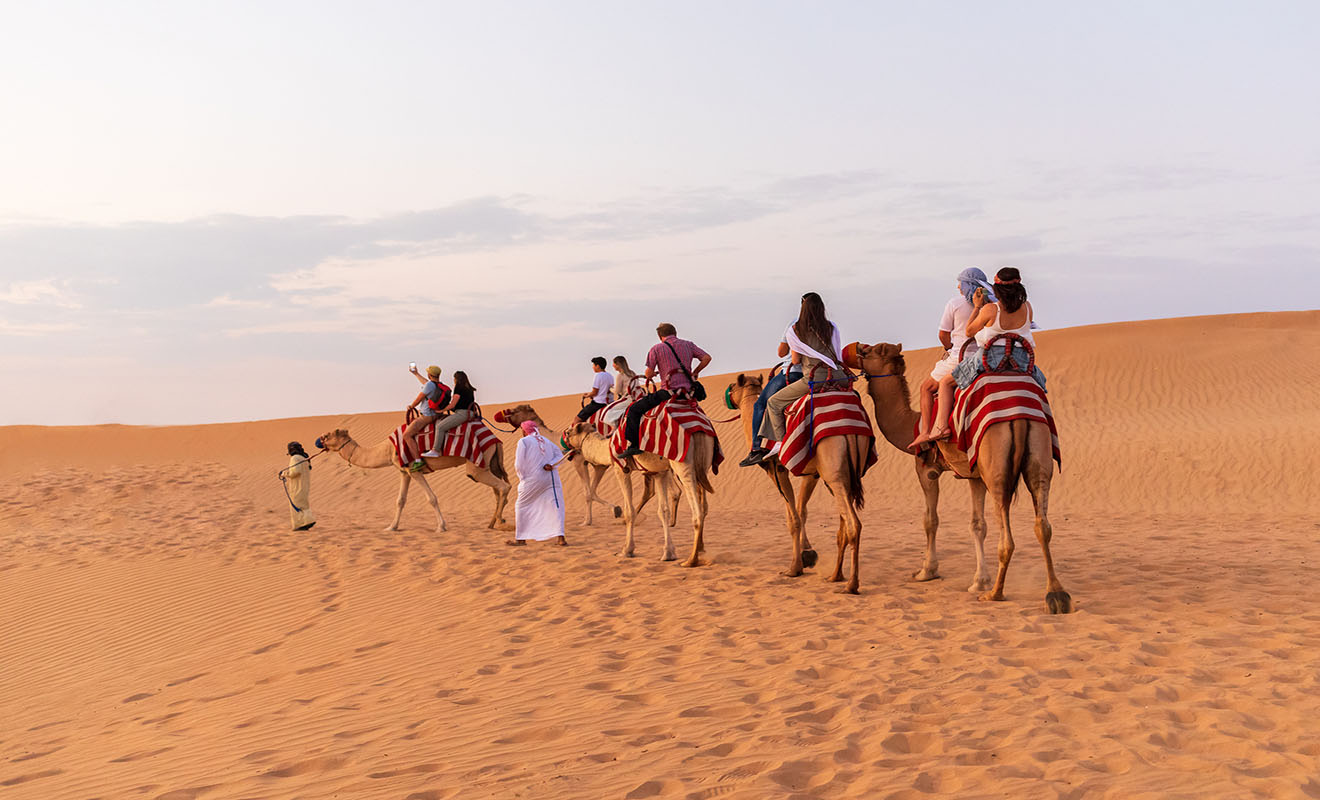 Did you know that camels are a big part of the heritage of this place and Dubai camel rides are a very popular activity for travelers visiting the area?
If you'd like to do so, I would advise you to book your tour through a tour provider that cares about the camels and treats them with dignity and respect.
That's why I recommend this morning desert safari in Dubai with a camel ride included that has exceptional reviews. You can check their whole statement on camel treatment on their website – their transparency and incredible tours are why they are thriving and receiving such a good response to their work!
PRICE: US$163
3. Desert Safari tour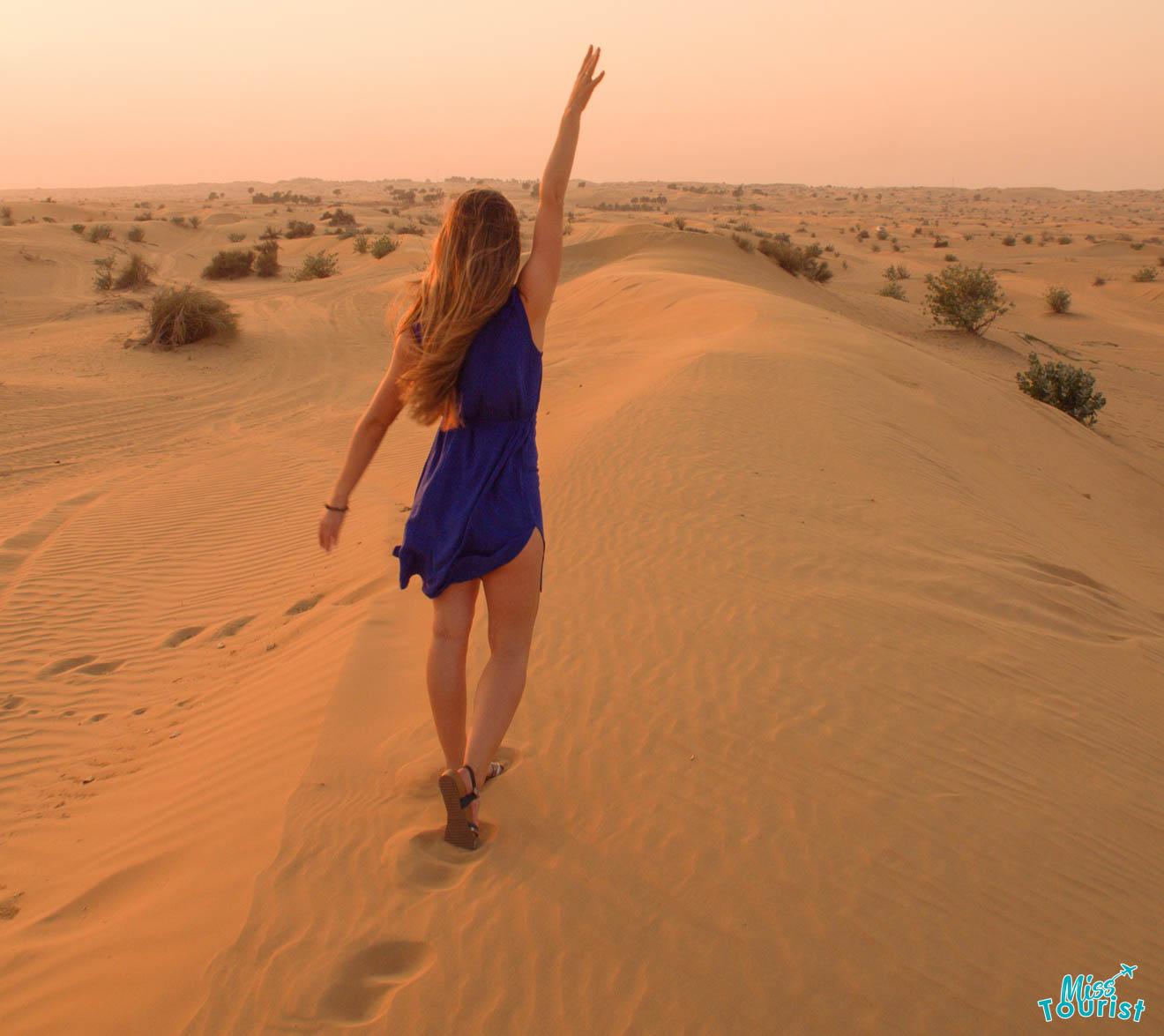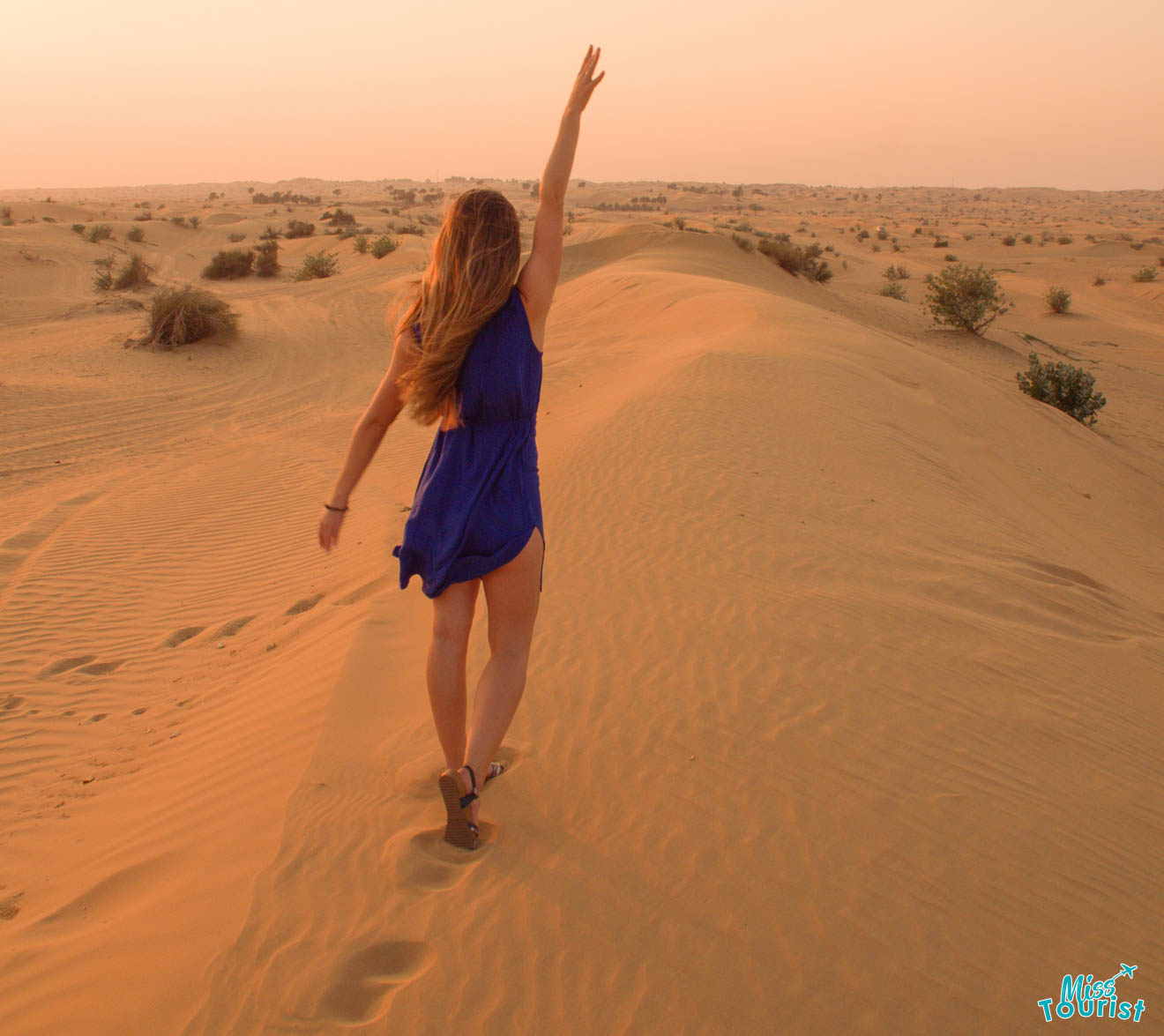 Trust me, the best way to see the desert is to hop on a Dubai desert tour, as it's one of the most famous things to do in the area! The Arabian desert has been a set to so many movies like Star Wars or even Sex & the City, which only emphasizes the obvious: this place is magical!
By the way, a perfect tour to the desert should include some typical Dubai dune bashing in a 4X4, traditional dances, a visit to Sheikh Zayed mosque and a great barbecue – this is exactly what I found for you in this desert safari Dubai tour!
PRICE: US$25
4. Adventure Parks tour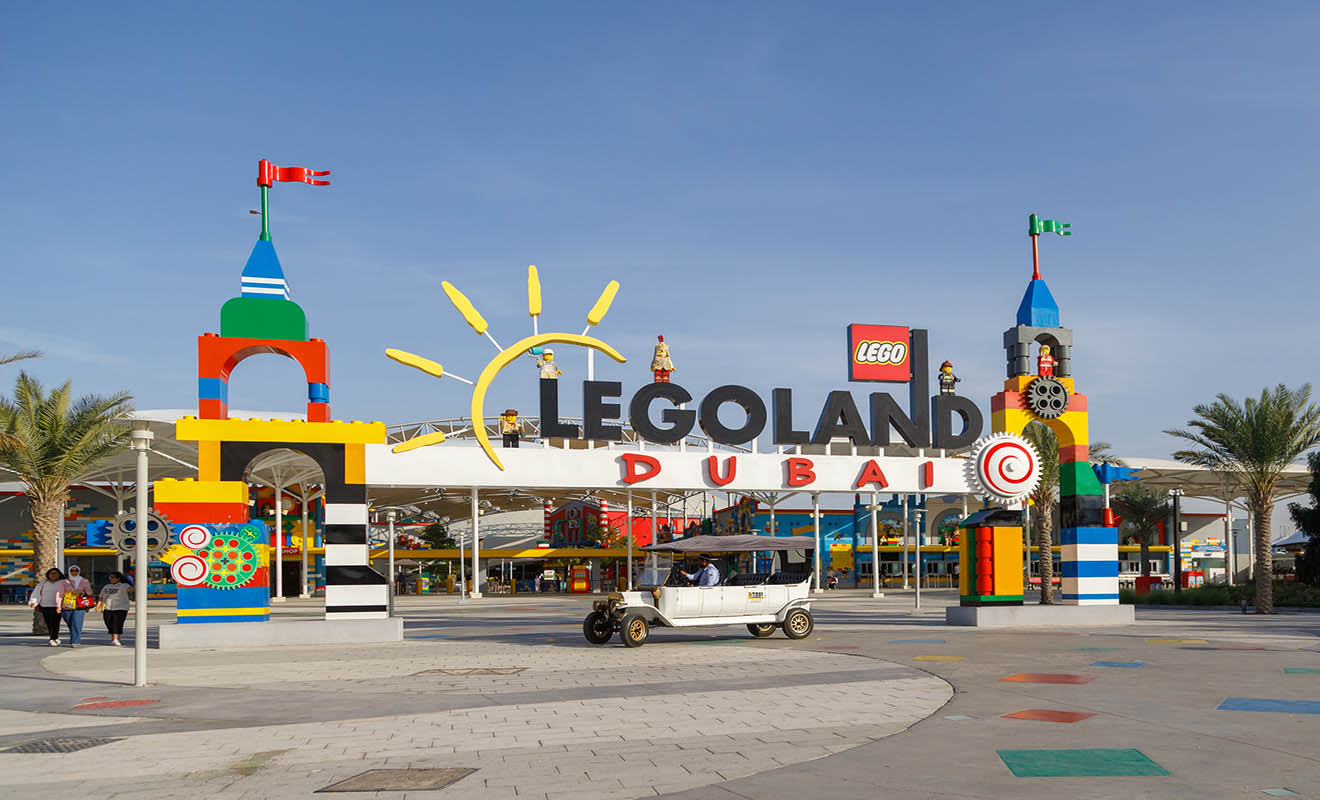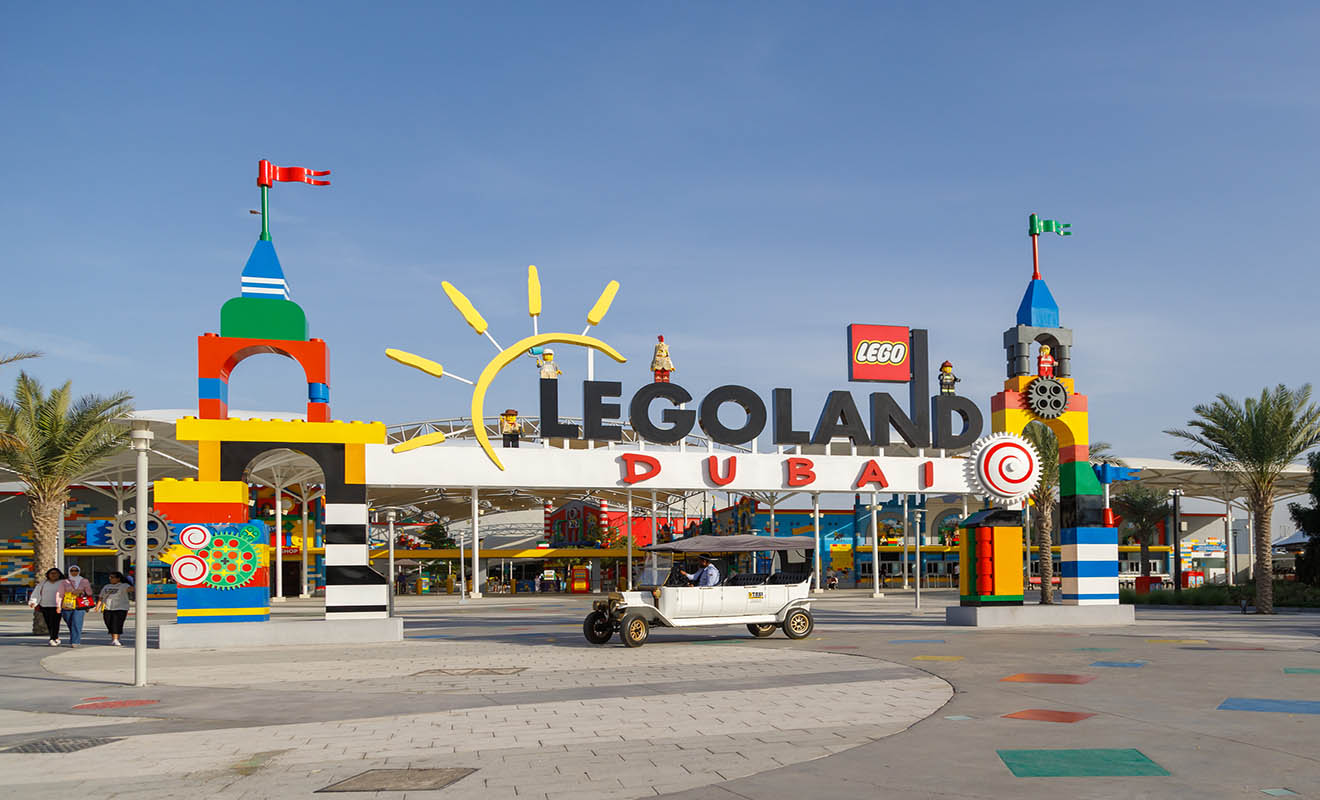 I'm 99% sure that Dubai holds yet another record for the number of amusement parks that it has, so I couldn't go on without explaining them all to you!
The biggest parks are the following:
IMG Worlds of Adventure – The largest indoor amusement park and the perfect spot to avoid the heat. It is full of themed rides such as Marvel or Cartoon Network, and it's probably my personal favorite out of them all!
PRICE: US$80 on the official website but I found this discounted ticket at US $48 – great discount!
PRICE: US$75 from the official website, however, I found this ticket at just US $43!
MotionGate – This Hollywood-themed attractions park is what dreams are made of! You will feel like you are inside one of your favorite movies, perfect for the little ones in the family!
PRICE: US$75 is the price on the official website, but I found the same ticket for US $43 here!
Bollywood Park – Bollywood is not just a film genre, it's a whole universe – and it has reached Dubai! If you'd like to enter this crazy universe you should check out Bollywood Park.
PRICE: Official price starts at US$47 on their website, but I found discounted tickets at US $27 here!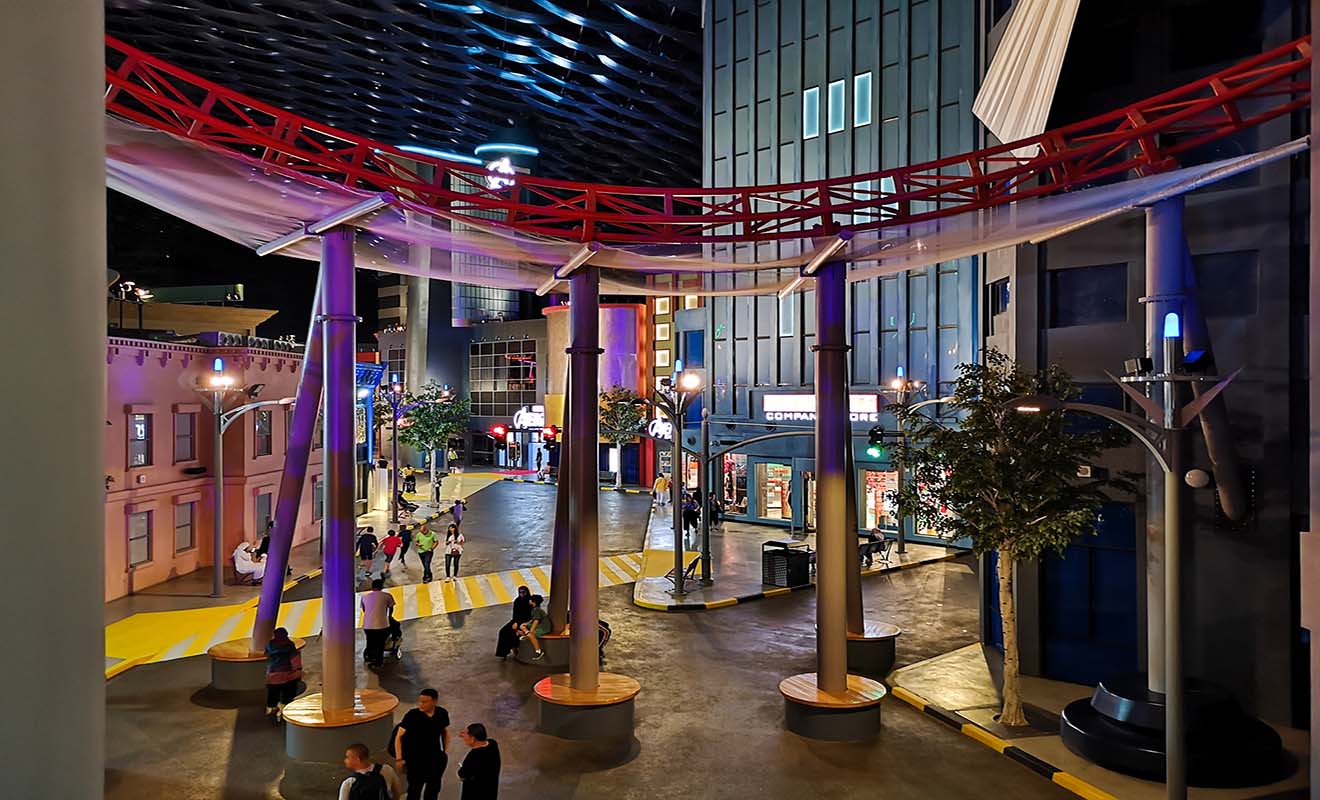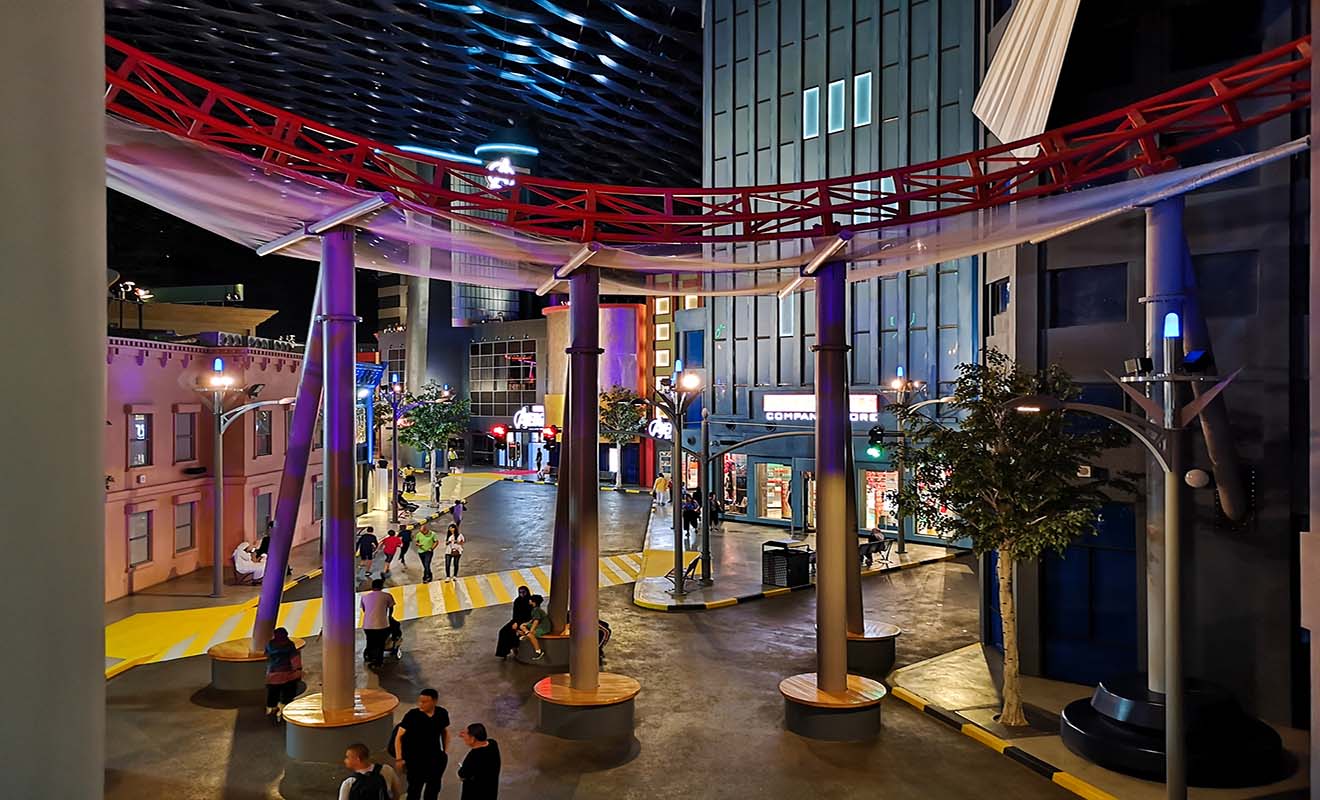 NOTE: All of these parks are located in the same area so if you don't have much time, you can stay at their on-site Polynesian-style hotel Lapita in Dubai.
PRO TIP: If you just can't decide between them, it is also possible to visit two of the attraction parks in one day. The parks are literally a 10-min walk from each other and if you want to make the day count you can get 2 parks in 1 day passes! It is just a little more expensive than buying a one park pass!
PRICE: US$58 for a 2 parks-1 day pass
5. Air balloon Tour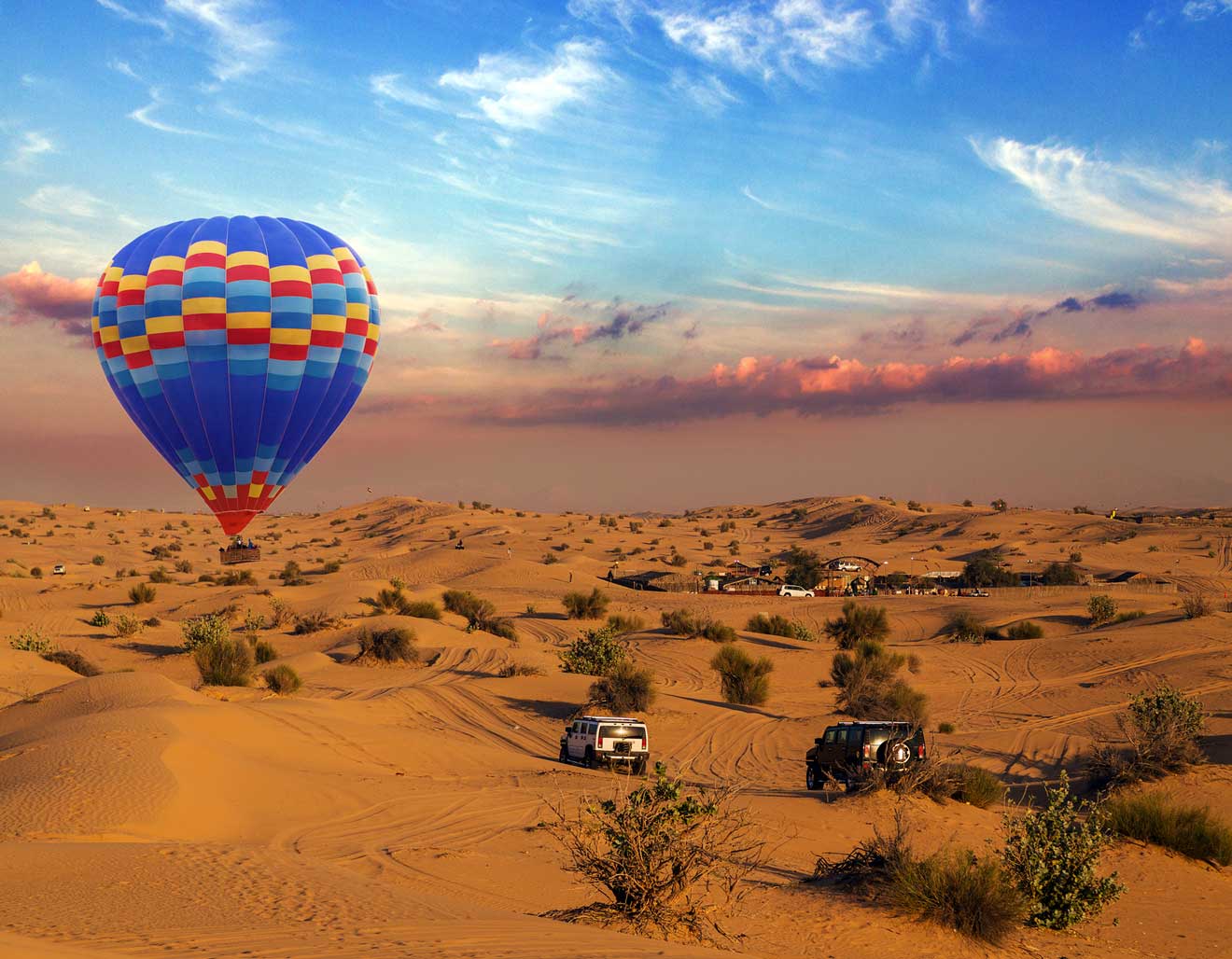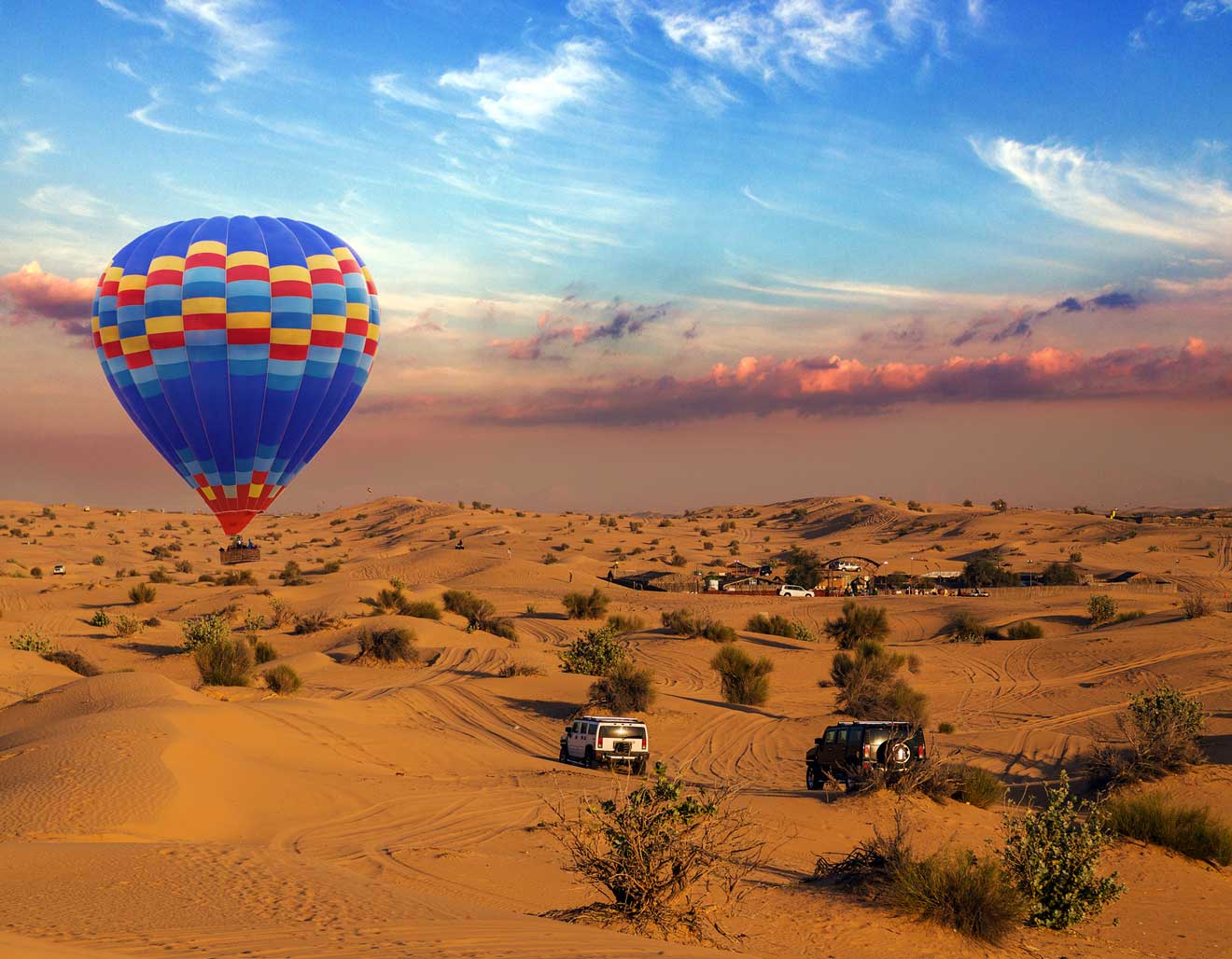 Another way to see the desert and Dubai from the air without having to do an 11,000 foot skydiving freefall (which is not everyone's cup of tea, I understand!) is to book a hot air balloon ride!
It is quite the thing to do in Dubai, and a super romantic activity if you ask me! Get your partner or your dearest friend or even your mum and hop on a 5-hour hot air balloon ride where you will be amazed at the desert sunrise and enjoy a romantic breakfast!
PRICE: US$326
6. Helicopter Tour in Dubai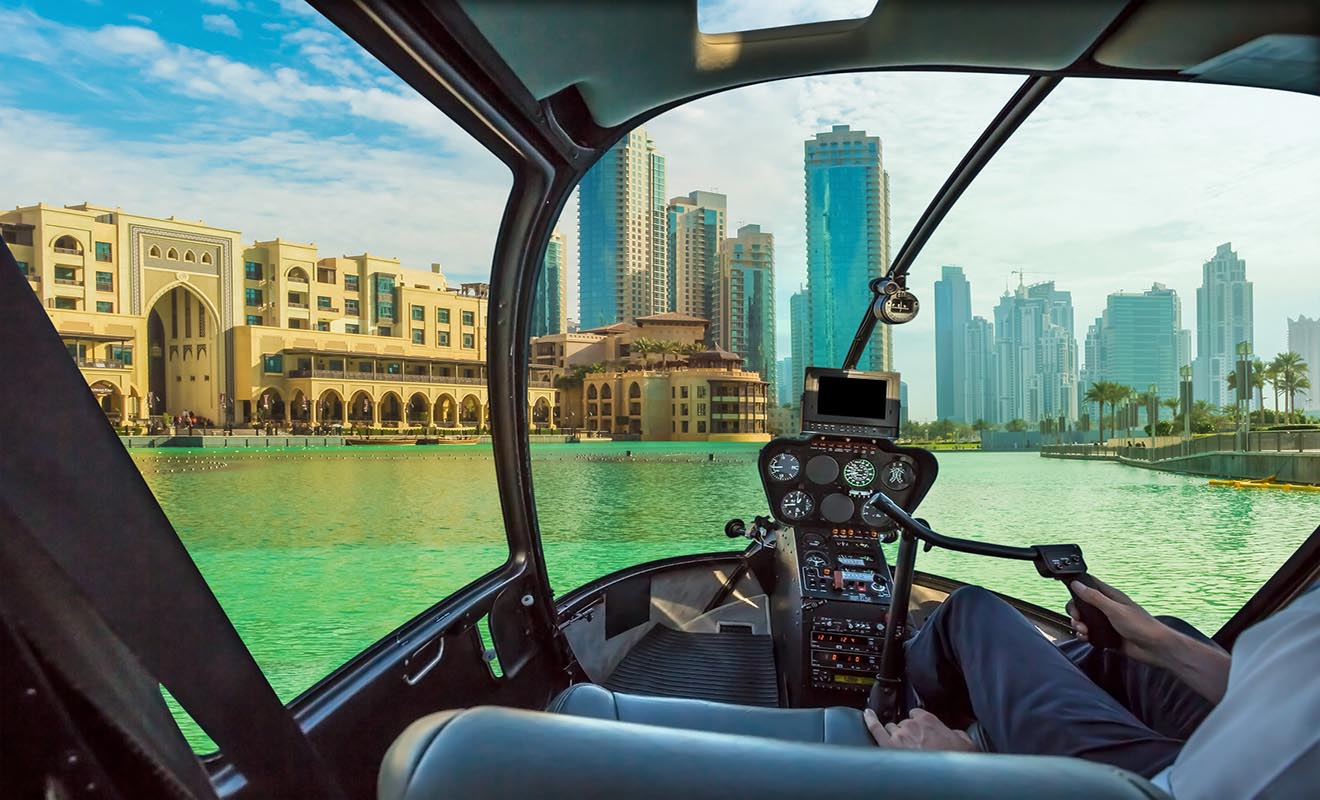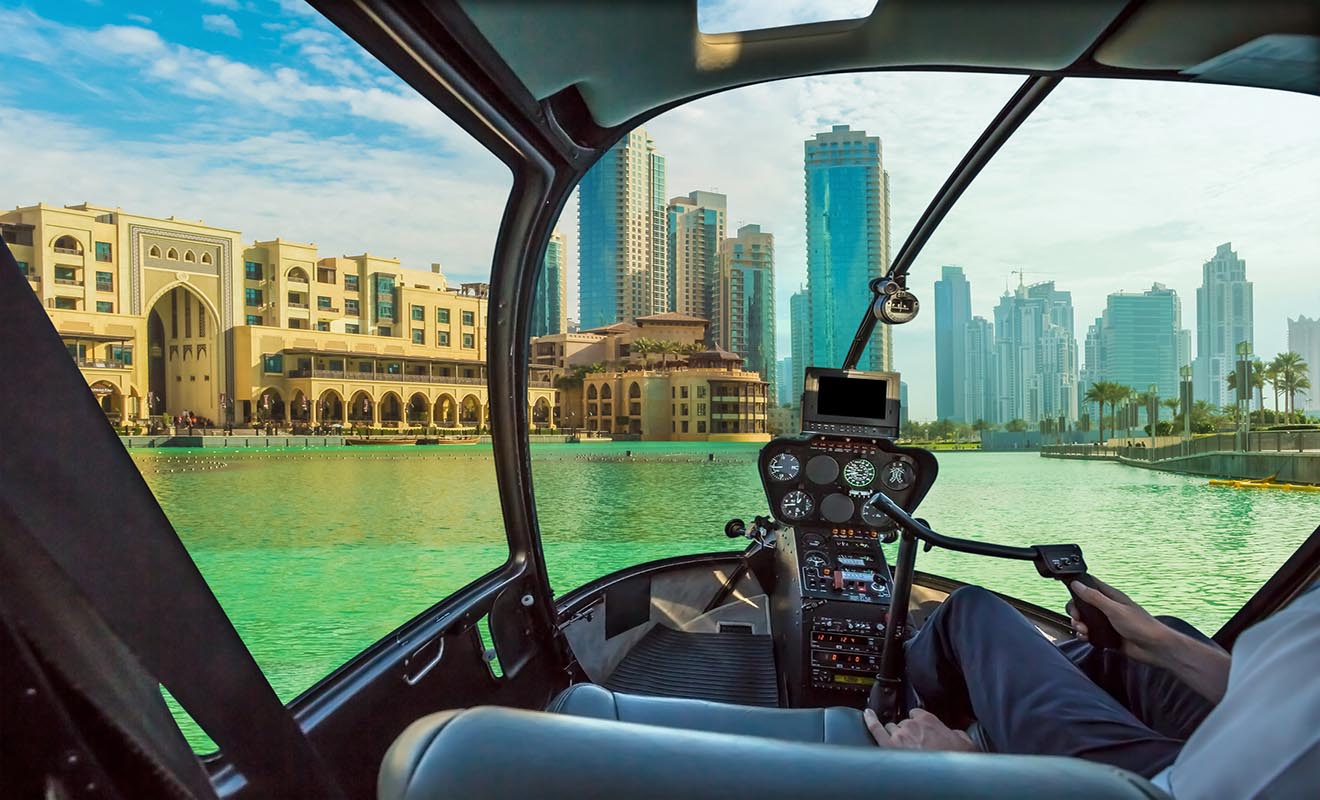 You can also just hop on this helicopter ride in Dubai that goes over the Palm Jumeirah Beach; make the most of it and get to see the Persian Gulf Coast, the Dubai Marina, the desert and the city of Dubai from a closer point of view, all while feeling like a million bucks! It's among the top tours out there!
By the way, you can choose the length of your helicopter ride: 12-, 15- or 25- minutes long.
PRICE: US$160 for a 12-minute ride
---
Conclusion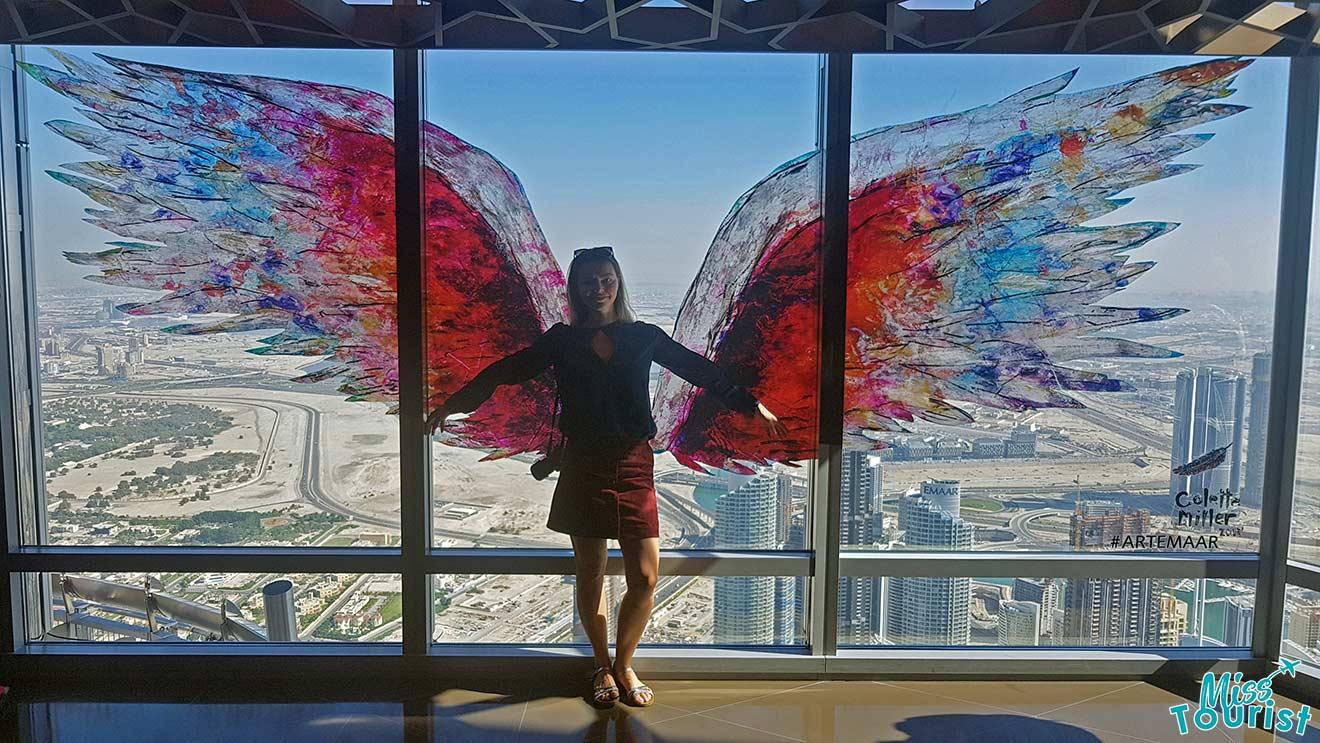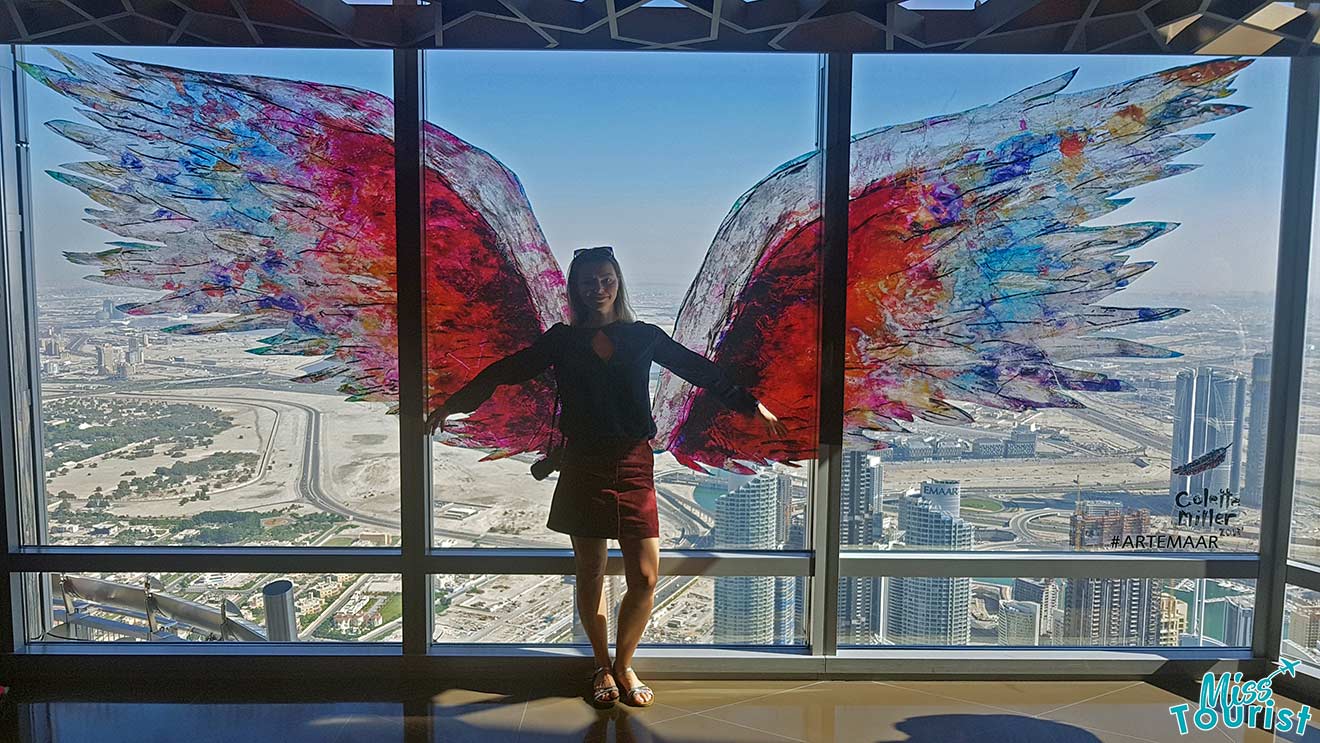 There you go, this is my complete list of my favorite Dubai tours in the United Arab Emirates! All of the tours above have the best reviews, a fairly good price and they'll help you make the most out of your unforgettable vacation!
I hope now you have a clearer idea of what are the best and must-do Dubai tours! I know it can be an overwhelming task to choose the best one and that's why I have done the selection process for you. All that's left for you now is to choose the tours that will fit your preferences!
Let me know if you try out any of these and if you enjoyed it in the comments below!
Happy travels!
Arantxa
---
Pin it for later!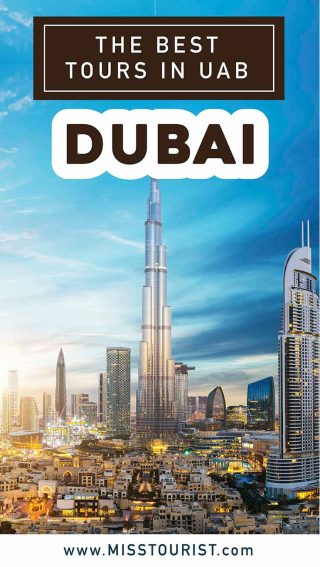 Pin it for later!