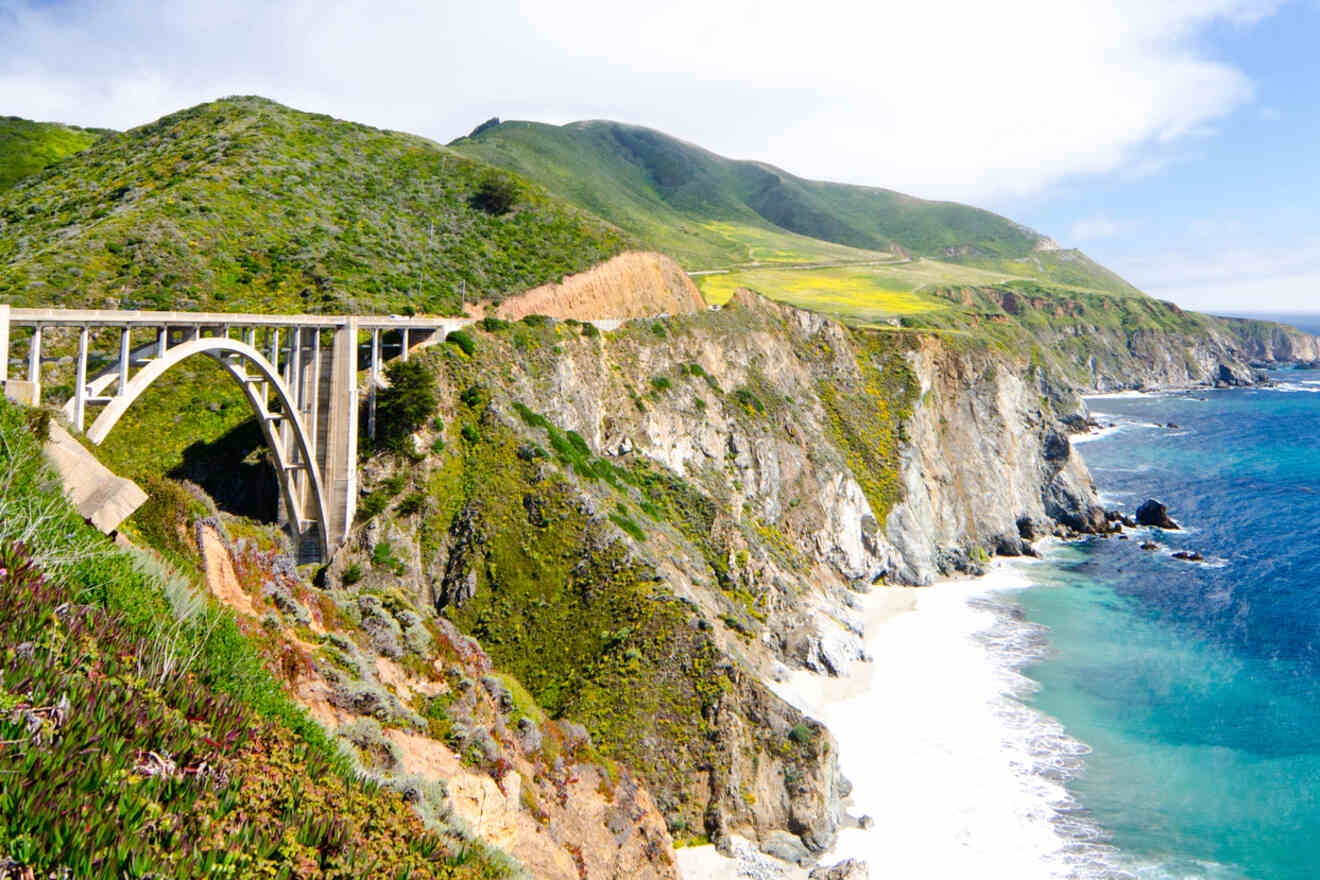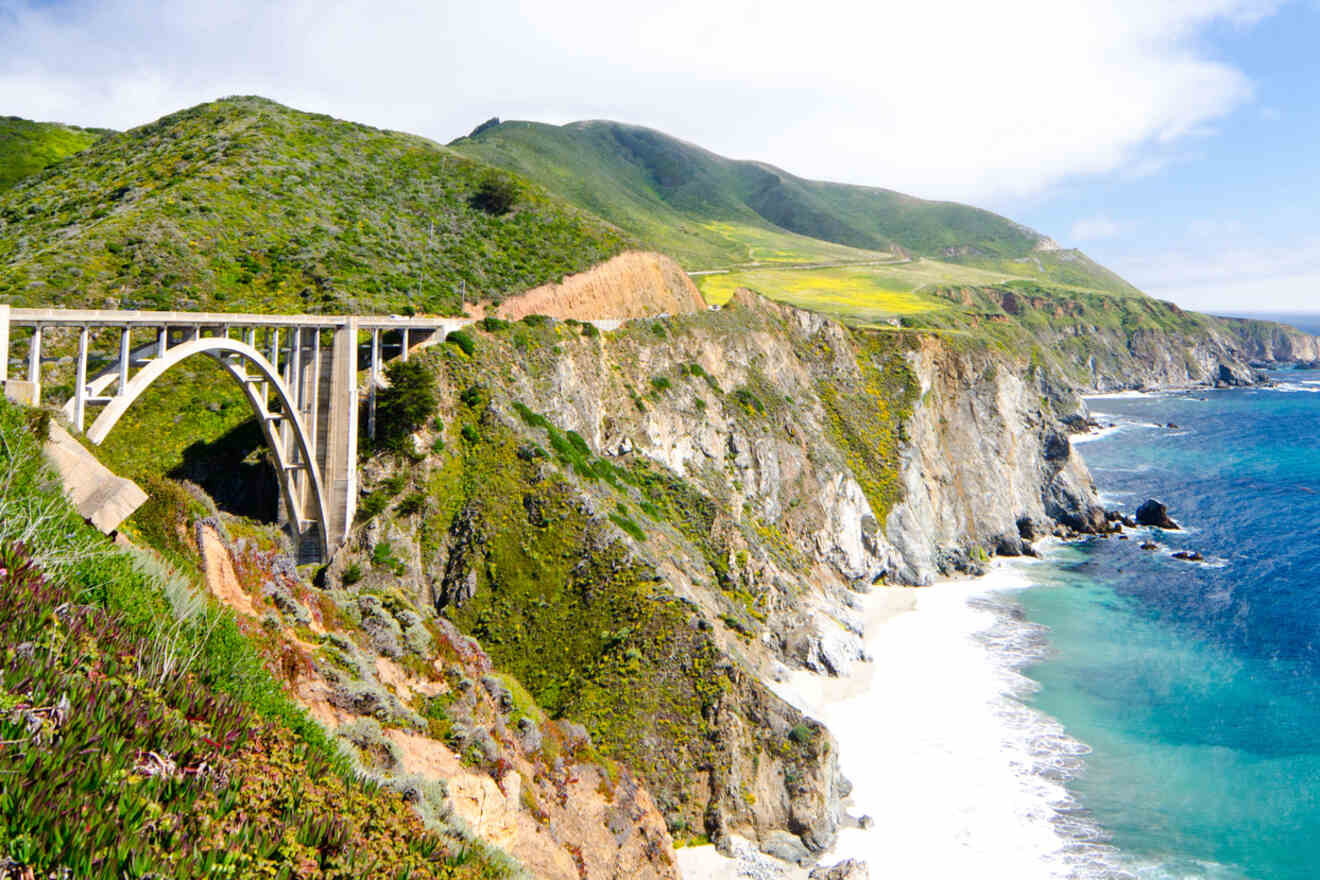 Planning a trip to California and not sure where to stay? Well, I've gone ahead and done the leg work of carefully selecting the creme de la creme of the Best Airbnbs in California. From sunny surf spots with idyllic palm-tree-lined beaches to foggy forests and towering mountains, there's something in Cali for everyone.
With acres of vineyards in the north, manicured beaches in Southern California, and incredible Redwood forests along the way, you'll have an array of the best Airbnbs in California to choose from.
There is an assortment to suit everyone's taste, style, and budget. Choose from luxury condos, beach cottages, ranch stays, mud huts, romantic cabins, and more.
If You Are in a Hurry: Top Airbnbs in California
In a hurry? Or even better, you know what you're looking for? Well, I've selected the best vacation rentals in and around California's top destinations.
15 Best Airbnbs in California
This is a selection of the best accommodation options. The list is arranged by price (high to low). I also included a calculated price. This consists of any extra fees, like cleaning and service fees so you'll have an idea of what to expect.
1. Malibu Airstream Eco Retreat – Wake Up to Panoramic Views
Location: Topanga Canyon, Malibu
Price: from US$1170 per night
Bedrooms: 2
Guests: 4
Boasting a near-perfect rating, perched at the top of the Topanga Canyon in Malibu, this dreamy airstream sits above the clouds. It shows off panoramic views over the Pacific Ocean and Santa Monica Mountains. Sit back and soak up the sun amidst 12 acres of untouched nature, with all the privacy needed for the perfect Californian stay.
Take the two electric bikes for a cruise around the property before soaking in the wooden hot tub overlooking the valley. Speaking of relaxing, there's an outdoor spa area outfitted with a massage table, and an outdoor shower to cool off.
Come nightfall, light up the fire to flip some burgers before lying back on the wooden deck to watch a movie at the outdoor cinema. The place provides all the beach essentials and cleaning supplies needed to keep your vacation as relaxing as possible.
2. Dakota Haus – Hot Tub, Fire Pit, Boulders & a View
Location: Pioneertown
Price: from US$940 per night
Bedrooms: 2
Guests: 6
If it's phenomenal views – in all directions – you're after, this stunning Airbnb in California blows all the bells and whistles. The house has been transformed into a sublime outdoor getaway rental, with its original 50s homestead still attached.
Spend your days exploring the many hiking trails at the Black Lava Butte – part of the Sand to Snow National Monument. The place is a short 40-minute drive away from bustling Palm Springs to peace and tranquility in Pioneertown.
Cool off in the secluded hot tub, or dipping pool, with a glass of wine before lighting the fire pit to roast some s'mores. And after a long, adventurous day, enjoy a night's sleep in your comfy queen bed. With sprawling vistas and wide-open space, you'll have all the privacy you'd want on your wilderness escape in this magical place.
3. Peaceful Treehouse with Ocean View – Best Treehouse in California
Location: Aptos
Price: from US$890 per night
Bedrooms: 3
Guests: 6
Gather your family and friends around and book your stay at this stunning treehouse in California. Decorated with mid-century furniture and modern architectural touches made of natural materials, you'll be surrounded in tranquility and sprawling ocean views.
Enjoy a good read in the living room, where you'll be spoiled with light through its floor-to-ceiling windows toppled with wooden beams. Or lie out on the patio in the hammock to enjoy stunning views of the valley from the wooden home.
Feel like cooking? Test your culinary skills out in the open plan kitchen overlooking breathtaking mountain landscapes. Oh, and don't worry about cleaning, there's a dishwasher to do the dirty work. Instead, after dinner, cozy up to watch Netflix and chill before another day of fun in this incredible place.
4. Architect's Off-Grid Cabin – Top Tiny House for Stargazing
Location: Twentynine Palms
Price: from US$790 per night
Bedrooms: 2
Guests: 6
Whisk your special someone away to this unique two bedroom cabin nestled in complete privacy. The top-rated Airbnb cabin is tastefully decorated in a minimalist steel structure with an open-air room.
Experience a unique, off the grid getaway nestled in nature. Have extra guests? No problem, grab the pull out couch and outdoor bed for any additional visitors.
Cook up a storm in the kitchen and enjoy dinner next to the crackling fireplace. Catch a snooze on the outdoor swing bed and enjoy the natural beauty this tiny home has to offer.
5. The Pinecone Treehouse – Very Unique Getaway in the Tree Tops
Location: Bonny Doon
Price: from US$500 per night
Bedrooms: 1
Guests: 2
Are you looking for a completely unique experience in California? Well, why not sleep in the high tops of Redwood Trees nestled in Bonny Doon, 10 miles north of Santa Cruiz. The interesting Airbnb sleeps up to two guests and is in the style of an actual pinecone, with walls made of glass to produce a stunning experience.
This exciting place sits cozily above the forest's canopy, boasting 360-degree views of the property. Grab your special someone, or go solo, for an incredible stay in this lovely one-bedroom tiny home.
6. Treehouse, San Jose – Located a Short Drive to Stinson Beach
Location: Mount Hamilton Rd, San Jose
Price: from US$400 per night
Bedrooms: 2
Guests: 4
Wake up to stunning vistas of Silicon Valley in this incredible wooden house nestled between big sycamore trees. The home offers two bedrooms, with a queen bed in each room, and invites four guests to enjoy its stunning bungalow.
There's a kitchen and a living room with a TV and wifi, and other essentials included to make your stay a comfortable one. Sit out on the patio area with a glass of wine to enjoy the incredible sunsets this beautiful property has to offer.
Oh, and if you're up for an adventure, get out of the forest and find your way to Stinson Beach, for a superb time at the coast.
7. Guard Tower 2 Summary – Quirky Guest House Stay
Location: Joshua Tree
Price: from US$380 per night
Bedrooms: 1
Guests: 3
If it's a clean, private, guest house experience you want, minutes from the Joshua Tree National Park, then this Castle House Estate Guard Tower is perfect. The big medieval piece of architecture sits on 8 acres of private property.
Spend your evenings under the desert skies at the outdoor wood-burning fireplace – and enjoy a few cold ones. You'll find plenty of windows surrounding the home to welcome light in. So, find a good book and a nice cool spot to enjoy your read. Experience a cozy queen-sized bed inside the loft, perfect for one or two people looking to endure something like no other.
8. Treehouse in Vineyard Overlooking Monterey Bay – Perfect For Couples
Location: Los Gatos
Price: from US$330 per night
Bedrooms: 1
Guests: 2
Located amongst Lago Lomita Vineyards, this charming home offers picturesque views of Monterey Bay and beyond. Climb up the staircase to find your queen bed, wifi, and kitchen in this private tent. Wake up to sweeping forest panoramas of your surrounding area before you find your feet and get ready to explore wine country.
The property is positioned close to all the popular beachfront areas in Silicon Valley and Sonoma, making it ideal for outdoor lovers. With a great superhost and raving reviews, what's stopping you from experiencing this unique space for yourself.
9. Mongolian Yurt, Glamping w/ Pool & Hot Tub – Best Airbnb near the Bay Area
Location: Colfax
Price: from US$270 per night
Bedrooms: 1
Guests: 7
Gather your friends and family and make your way to the Sierra Nevada foothills and get a fun experience in this unusual Airbnb. It's located between Lake Tahoe and the Bay Area and affords peace and tranquility to its guests.
After a hot day out exploring, take a dip inside the swimming pool to cool off. Or sit in the hot tub to relax. Gather around the outdoor kitchen and test your culinary skills before cuddling up inside, in the living room, to enjoy a movie. Bask under the sun dotted patio to enjoy your morning cup of joe before moving out to explore the area.
10. Dome in the Desert – A Lovely Wilderness Escape for Friends
Location: Joshua Tree
Price: from US$260 per night
Bedrooms: 2
Guests: 4
Featured in popular magazines, such as Condé Nast Traveler, Goop, and Refinery29, this charming desert dome is a masterpiece on its own. Sleep under the Badlands sky in a modern, bohemian themed two-room dome, carefully decorated with natural wood and stone elements.
Spend your days reading an interesting book from the selection of books provided by the host or head outside for a BBQ.
Drink in sprawling mountain views during the day, and by night, light the wood-burning stove and cozy up inside. This incredible dome house offers a different take on Airbnb rentals situated right in the wastelands.
11. Pirates of the Caribbean Getaway – Ideal Jungle Cabin Experience
Location: Topanga Canyon
Price: from US$250 per night
Bedrooms: 1
Guests: 2
Treat yourself to a relaxing getaway in the heart of the Topanga Canyon, adjacent to Los Angeles. The popular one bedroom guest house, which featured in Cody Simpson's "Love" music video, proves to be an utterly romantic haven for couples.
Frolic in the pool nestled in the forest or take a shower under one of the many waterfalls on the property. Spend your evening in bubbles as you lie back in the soaking tub outside, or relax in the new cedar wood sauna. Take an afternoon snooze in the lounge teepee or get right out under the sun dotted bed on the patio.
You'll be a short 15-minute drive from Santa Monica and Malibu, and an hours drive up to Santa Barbara – mind you, you may never want to leave this mesmerizing jungle paradise.
12. Amazing, Enchanting Art Retreat – Quirky Escape near San Diego
Location: Glen Oaks, Alpine
Price: from US$210 per night
Bedrooms: 1
Guests: 2
Spend your nights in an enjoyable Airbnb home a mere 30-minutes from downtown San Diego. The space provided by your superhost comfortably sleeps two adults on the queen-sized bed.
The house is equipped to make your stay a satisfying one. Create a masterpiece in the kitchen before relaxing at the fireplace listening to tunes on the Bluetooth speakers. Savor stargazing through the big, open windows, and listen to nature right outside your home.
This enchanting retreat is tastefully decorated with art, and the home itself is a masterpiece. And if you're keen on finding more beautiful places like this around the Pacific coast, check out my list of the best Airbnbs in San Diego.
13. Immaculate Vintage Airstream in Mill Valley – Near San Francisco & the Ocean
Location: Tamalpais Valley, Mill Valley
Price: from US$200 per night
Bedrooms: 1
Guests: 2
Take a step back in time to capture the soul of America in this 1960s airstream trailer. Enjoy the retro-styled interior with modern functions.
The Airbnb provides a kitchenette, equipped with the necessities to make a delightful meal. Sit out on the patio and enjoy a homemade cocktail or two as you watch the honey-hued sunset dip below.
The Airbnb is a short distance to San Francisco and Sausalito, putting you in the perfect spot. The property is also close to the Golden Gate National Recreation Area and Tamalpais State Park, giving you a world of things to do at your doorstep.
14. Joshua Tree Homesteader Cabin – Minimum Hassle Rental
Location: Joshua Tree
Price: from US$150 per night
Bedrooms: 1
Guests: 2
Featured in the New York Times (2017), this incredible cabin offers a whole new Airbnb adventure. Sitting in 5 acres of untouched desert wilderness, you'll be basked in utter peace and quiet. If you're a fan of the Joshua Tree area, take a look at this list of top Joshua Tree Airbnbs to find your favorite place.
This cabin is tastefully designed with minimal touches to give you that peaceful desert appeal. After a day out exploring the national park, spend your afternoons on the patio mixing up a cold drink. Spend the night in the hammock, stargazing, with peace and quiet around you.
Enjoy all creature comforts in this desert escape, with wifi, a coffee maker (essential), and other basics.
15. Remote Off-Grid Rustic Treehouse at MMV Ecovillage
Location: Gasquet
Price: from US$80 per night
Bedrooms: 2
Guests: 3
Views, views, views! Nestled overlooking Northern California's Six Rivers National Forest, this Airbnb bungalow boasts breathtaking views from high up in the trees.
Switch off from the bustling outside world and book a stunning stay in a remote cabin in this off the grid, permaculture-focused ecovillage. Spend your afternoons on the bench swing overlooking the garden or head into the outside kitchen to mix something delicious up.
Here, you'll wake up to a majestic sunrise each day in your comfortable bed huddled amidst nature. If you plan on exploring the area more, check out my top selection for Airbnbs in Northern California.
Best Airbnb Experiences in California
So, now that I've covered California's top vacation rentals, let's take a look at some of the best experiences offered by locals. Below are some exciting activities you won't want to miss out on seeing.
Conclusion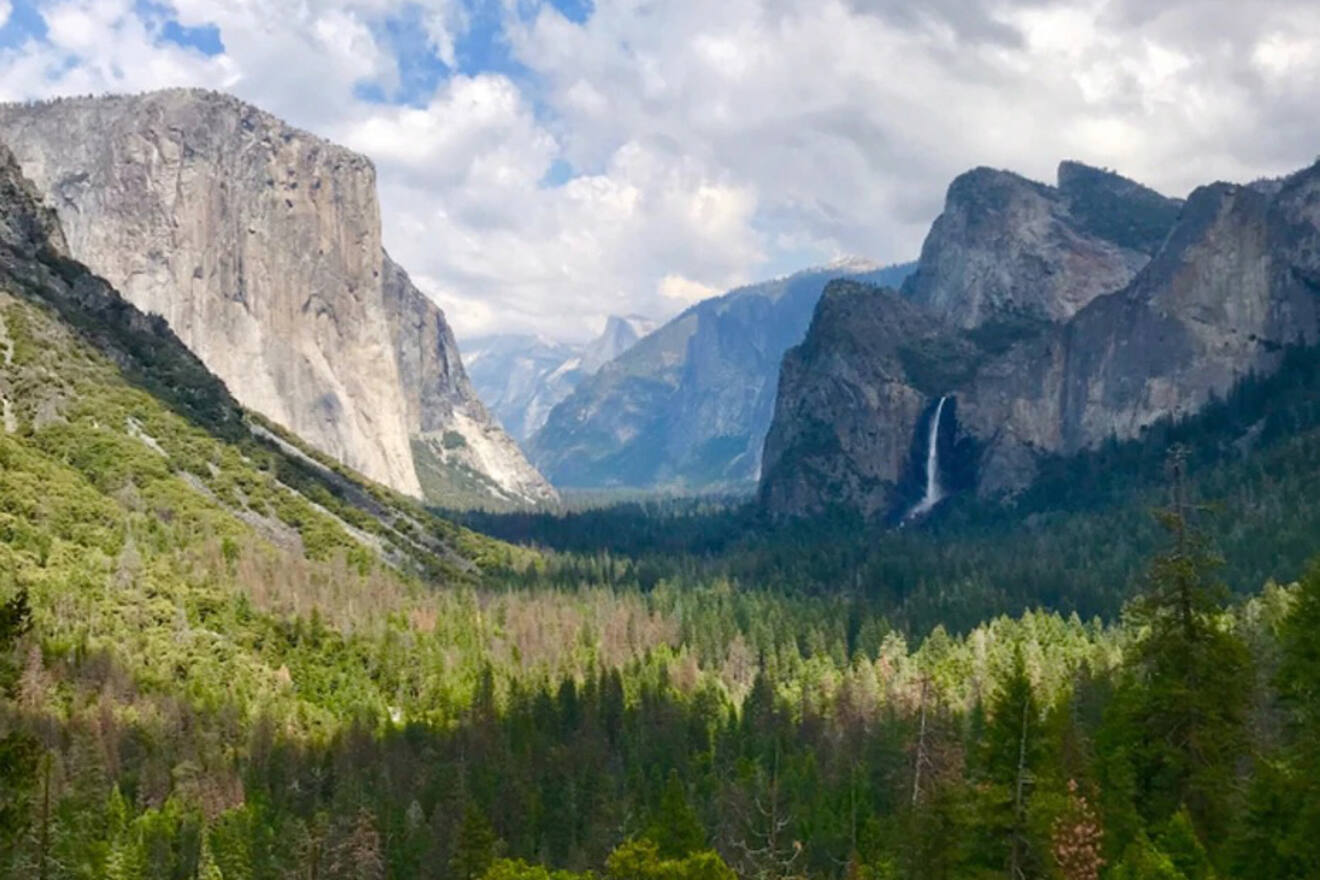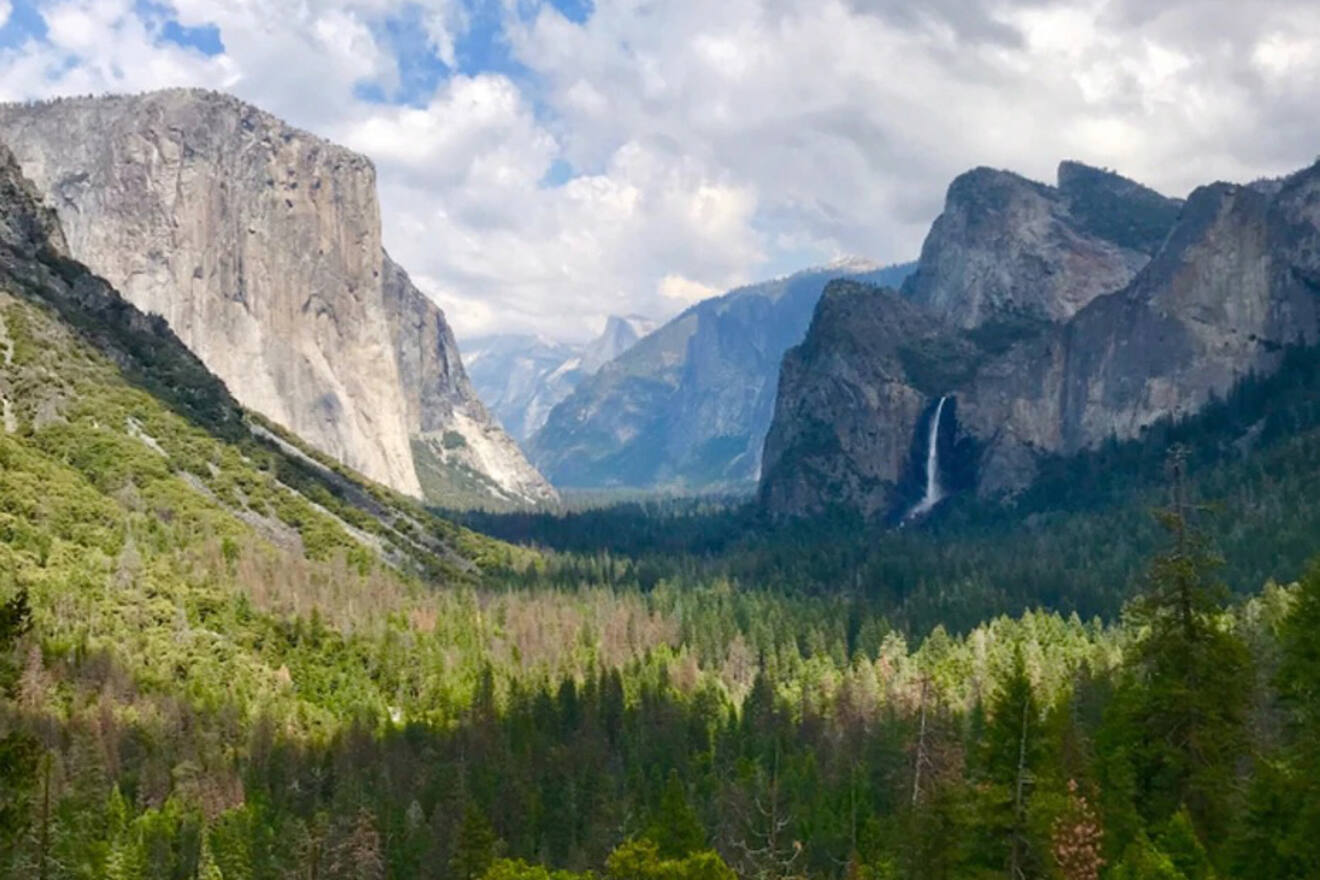 California provides an eclectic mix of Airbnbs to suit each and every person, whether you're looking to explore the delights of the Bay Area or looking for a fun escape to Palm Springs. From sunny beaches with bikini-clad roller skaters and bodybuilders to green orchards in wine country and steamy desert escapes.
Here are the two I'd recommend taking a close look at:
Also, for anyone planning on a beach vacation in La Jolla, take a look at these Airbnbs in La Jolla.
So, now that we've uncovered the best Airbnbs in California, I suggest you get cracking and start packing for your exciting adventure in Cali.
If you've been to any of these Airbnbs or feel I may have missed incredible stays, please share; I'd love to know. Let me know in the comments below!