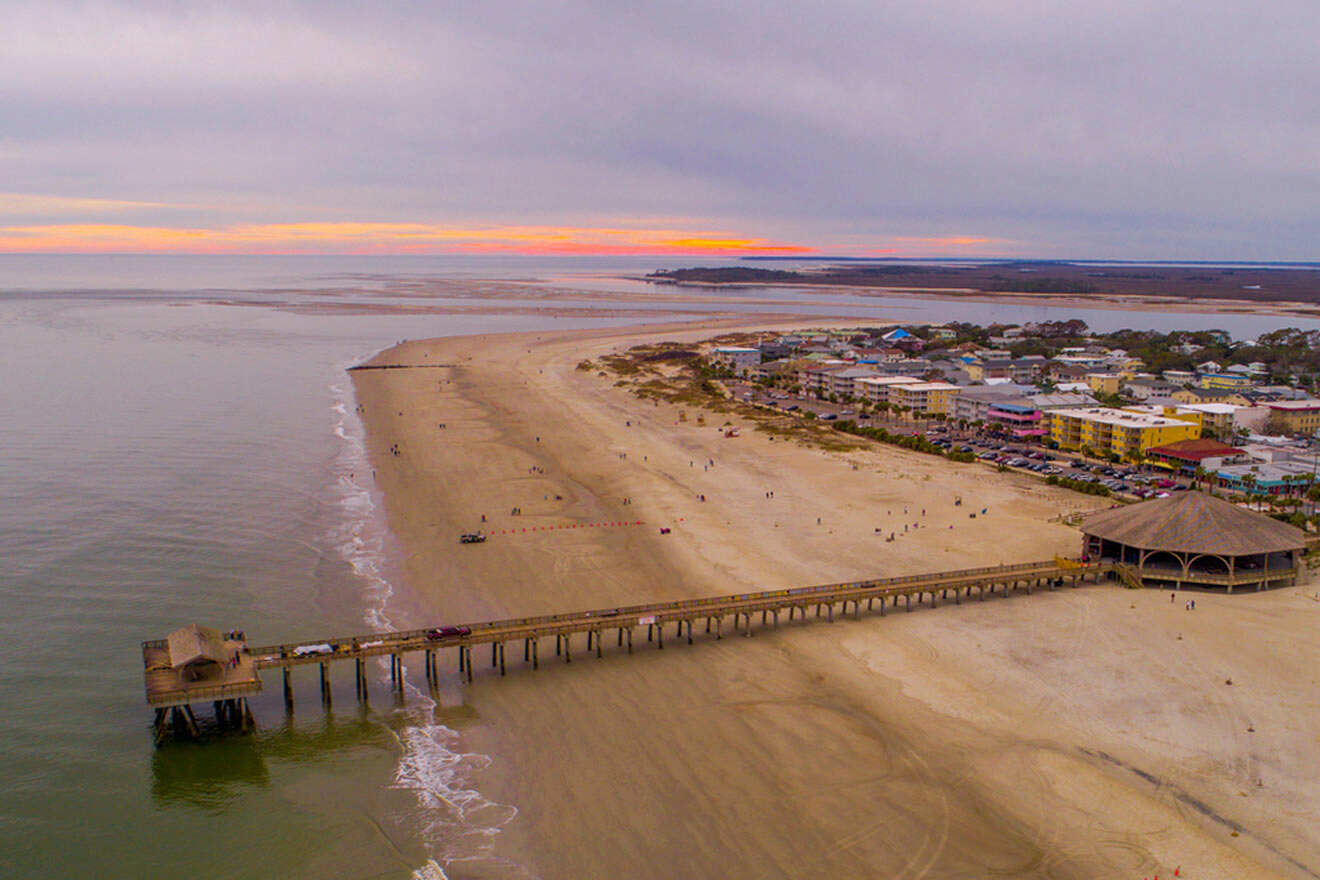 Beach holidays are all about relaxing and letting go of all your worries! I know you want to focus on fun things to do during your vacation, so I've been researching for a very long time to find where to stay in Tybee Island, Georgia. I have gathered the 3 best areas in the region plus amazing Tybee Island hotels for each area, so you can plan your vacation using this article!
Tybee Island is a great vacation destination, either if you live nearby or if you are visiting from anywhere in the world! This island is amazing for families, friend groups, and couples on a romantic getaway! There is something to do for everyone, from popular restaurants, to local attractions, and the beautiful Tybee Island Beach!
I recommend booking your hotel room as soon as you make a decision. This island and the hotels featured in this article are top-rated, and they book out super quickly, so to secure your room, book as soon as possible!
Ready to check out the best areas and hotels in Tybee Island?
Let's go!
If you are in a hurry
Here you have the best hotels in South Beach in case you need to click and book fast, this area is the best for first-timers and has amazing popular hotels:
Check out this map to understand better the area locations in Tybee Island:
1. South Beach – where to stay in Tybee Island for the first time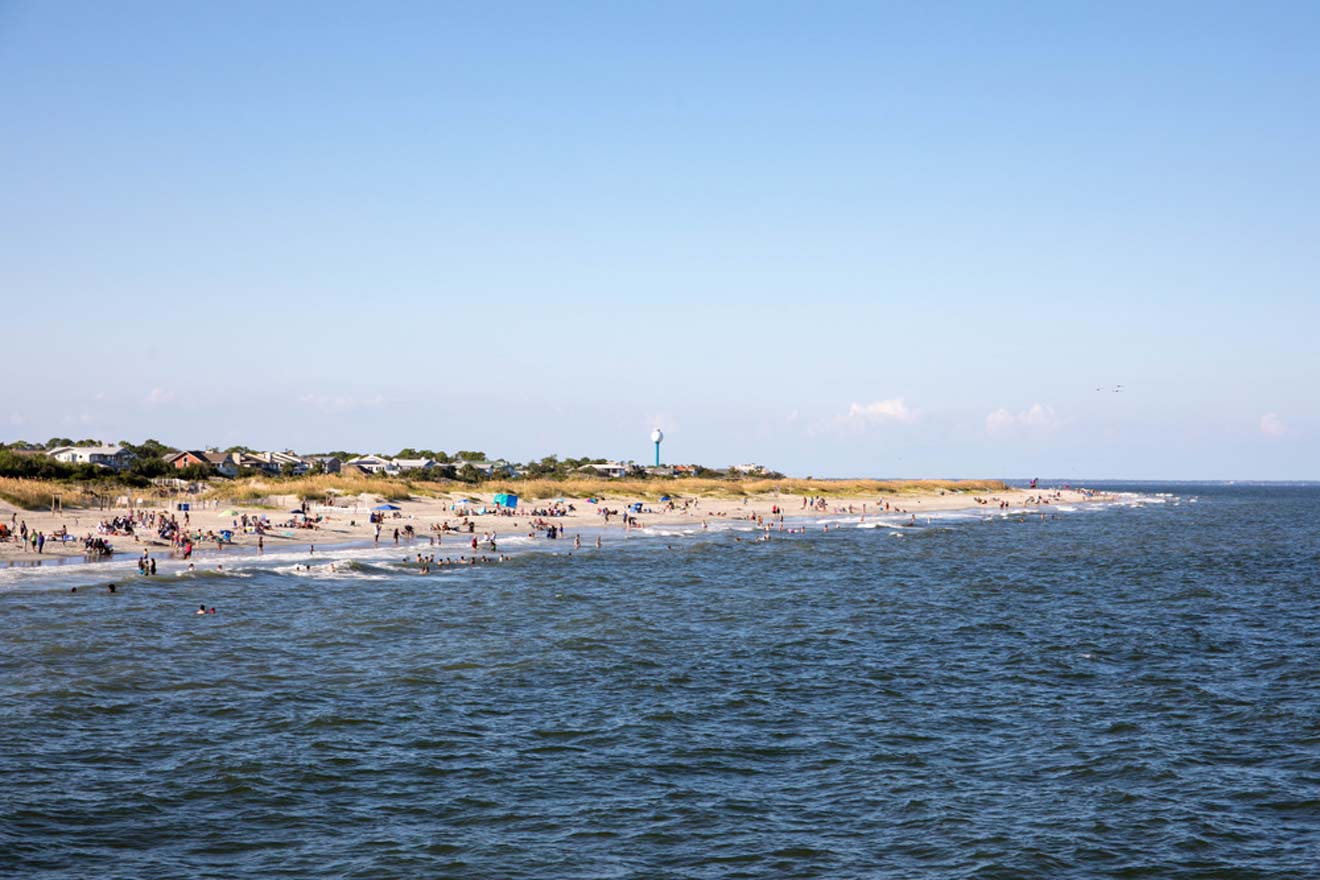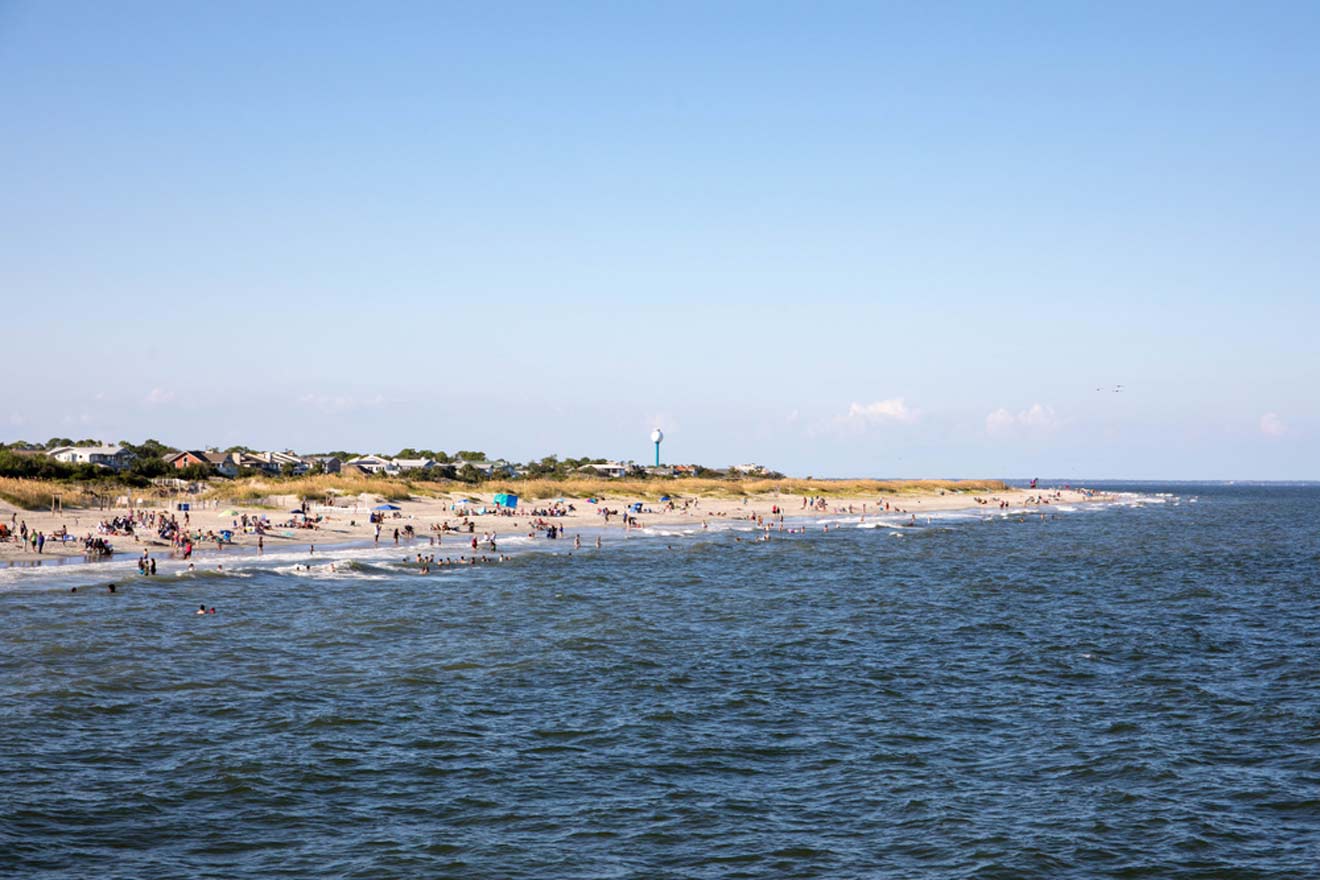 South Beach is located just a 30-minute car drive from downtown Savannah and is the perfect place for visitors looking for a laid-back atmosphere where they can just lie down and see all their everyday worries fade away. Whether you want to simply sunbathe on the soft sand, play water sports in the ocean such as kayaking or paddleboarding, or sip a fruity drink in a beach tiki bar, South Beach has your back!
Apart from having all the beach fun we all love when we go on vacation, South Beach has amazing nightlife on Tybrisa Street; in this vibrant street, you can find a sports bar, local restaurants serving seafood, and nightclubs so you can dance the night away after a relaxing day at the beach!
Without a doubt, South Beach has all the most amazing attractions, and something that will make your stay even better is choosing comfortable accommodations that add up to the vacation experience; here are 4 of the most popular hotels in the area.
Luxury hotel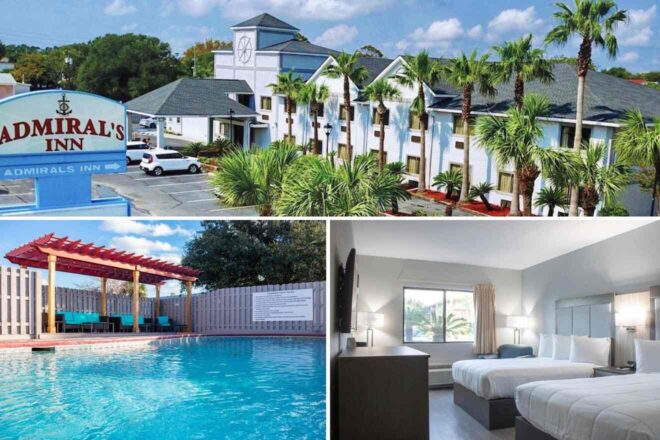 This fantastic hotel has an outdoor pool, free Wi-Fi, and comfortable rooms that can host up to 4 people. This property has a convenient location with easy access to Tybee Beach Pier, which is within walking distance, and Tybee Island's Beach, which is just a short walk away! What better way to enjoy your vacation than at Admiral's?!
Other accommodation options in South Beach
mid-range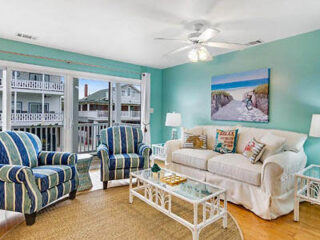 This Tybee Island apartment can host 6 guests and has all the modern amenities and privacy you could ask for
budget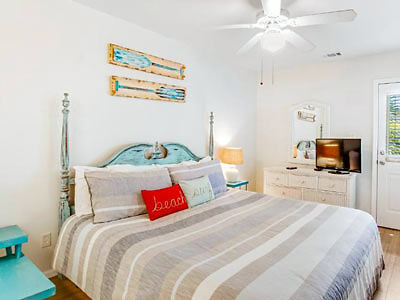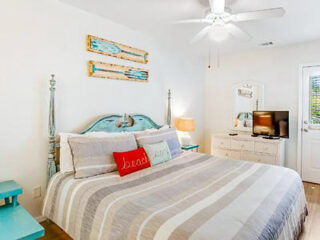 This vacation home has a private balcony that resembles a sun deck, and laundry facilities. The beach is just steps away!
airbnb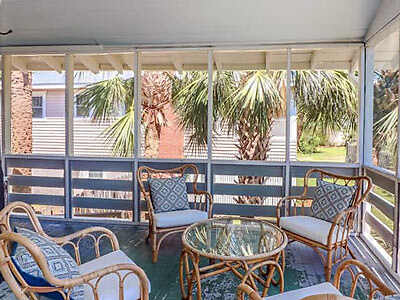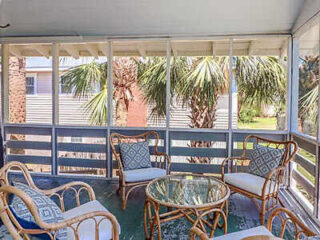 What a lovely cottage! The style is impeccable and it comes with 2 rooms, 1 with a double bed and the other 2 single beds
Things to do in South Beach
2. North Beach – for beach lovers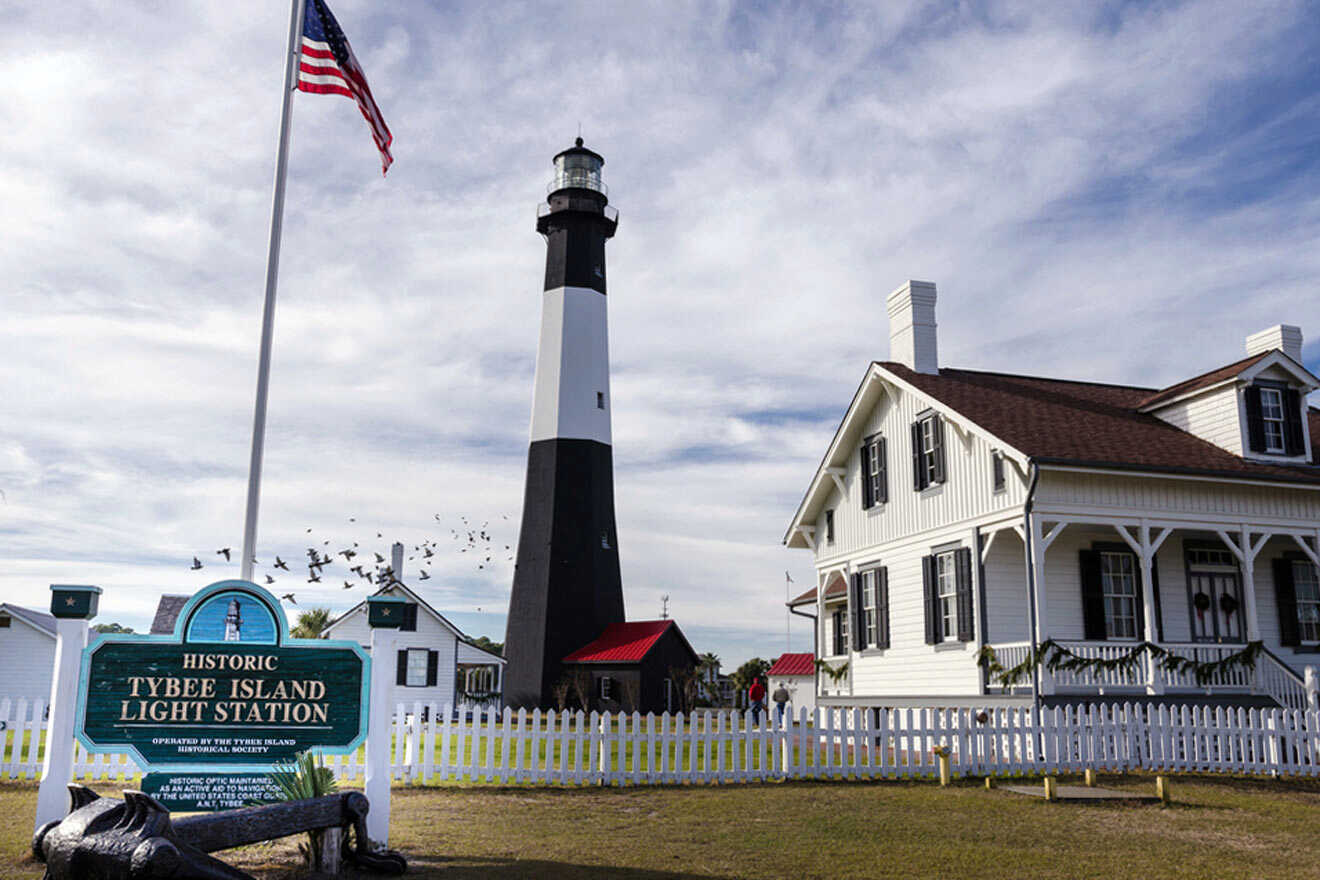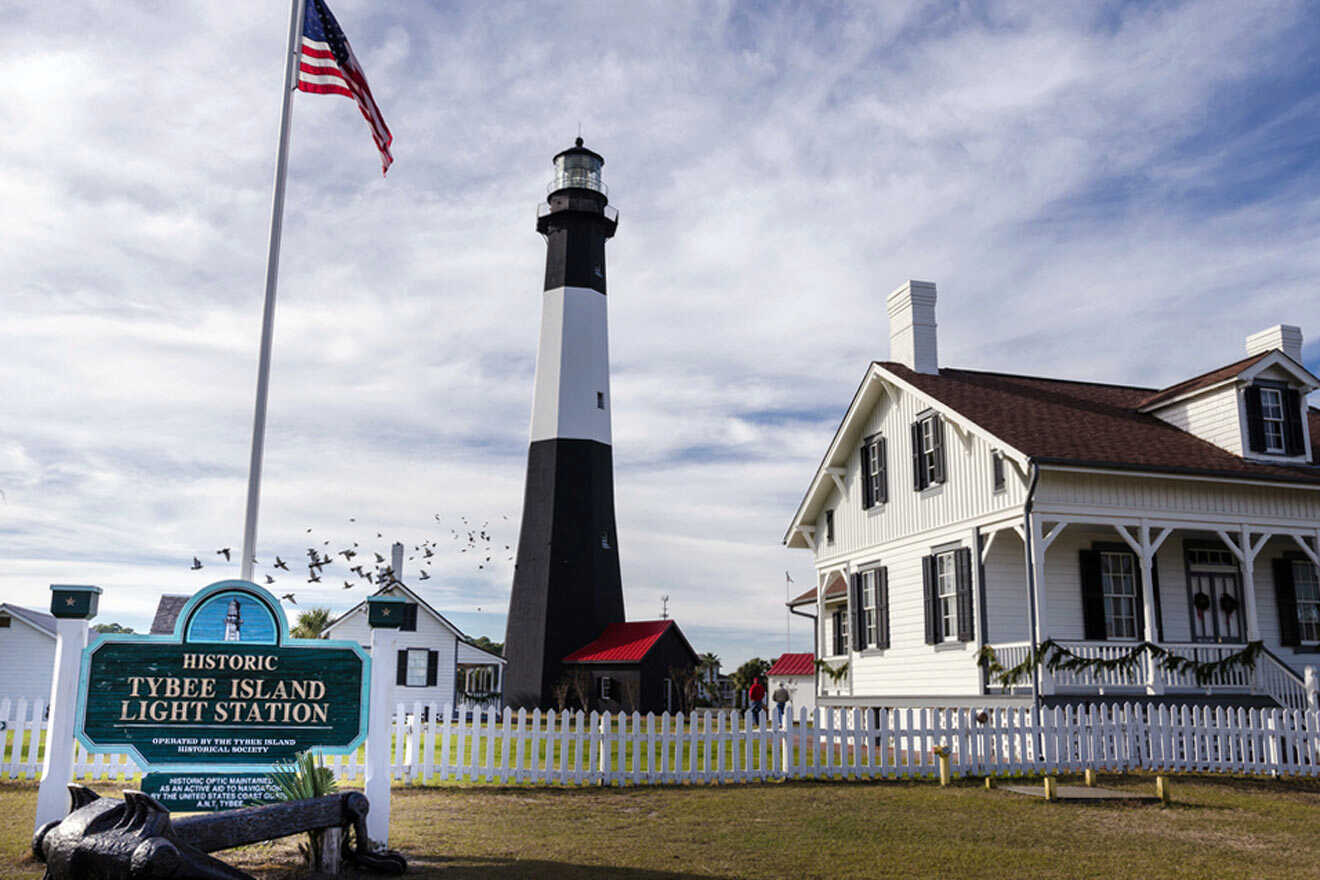 Apart from offering stunning natural beauty, with its sandy shores, deep blue waves, and the most amazing panoramic ocean views, North Beach offers you the chance to hang out with the gorgeous marine life in the area! Whether you're a sunbathing aficionado or you love a bit of snorkeling with the family, North Beach has it all just for you!
North Beach is home to amazing marine life, from sea turtles to birds like pelicans and seagulls, and of course, dolphins! When you visit this area, I advise you to join a dolphin-watching tour! If you are a foodie, then you are in luck because North Beach has one of the most amazing restaurants specializing in local cuisine. And if you ask me, nothing beats fries and a margarita after a long day at the beach!
Let's see the 4 best vacation rentals in the area!
Luxury hotel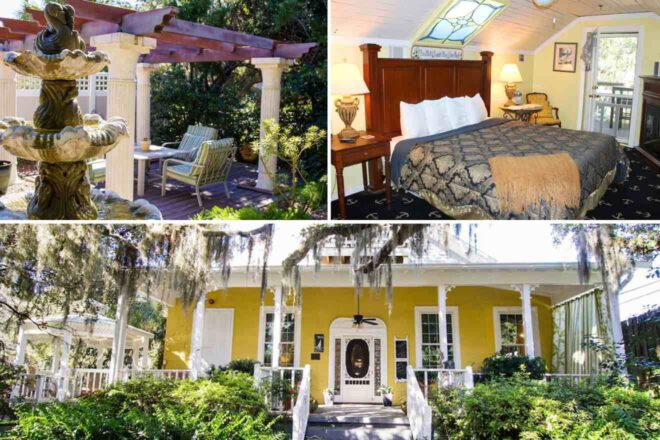 This bed and breakfast has a real vintage vibe and stunning interior design! The location is great, the beach is just a few minutes away, and the Deck Beach Bar and Kitchen are a 20-minute walk away, offering bike rentals and free parking! You'll also LOVE they're outdoor seating area, it's super quiet and relaxed!
Other accommodation options in North Beach
mid-range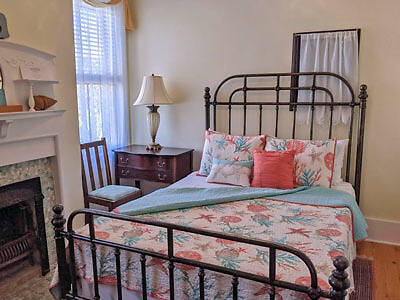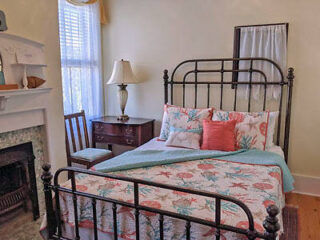 Wow! What an incredible accommodation, it has a swimming pool and complimentary breakfast apart from an incredible location
budget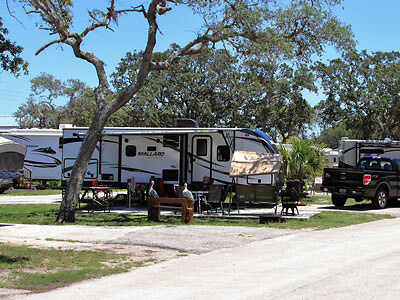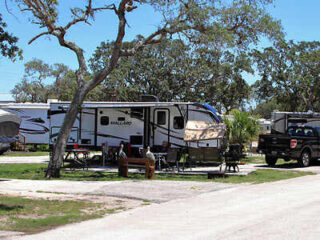 This campground has all the essentials, it has a swimming pool, a convenience store, and even a fitness center
airbnb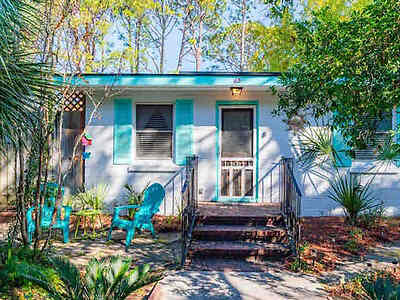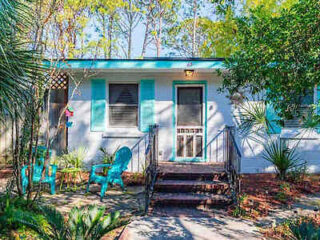 This cozy bungalow located in a secluded area will make you and your plus one feel right at home! 
Things to do in North Beach
3. Mid Beach – for adventure seekers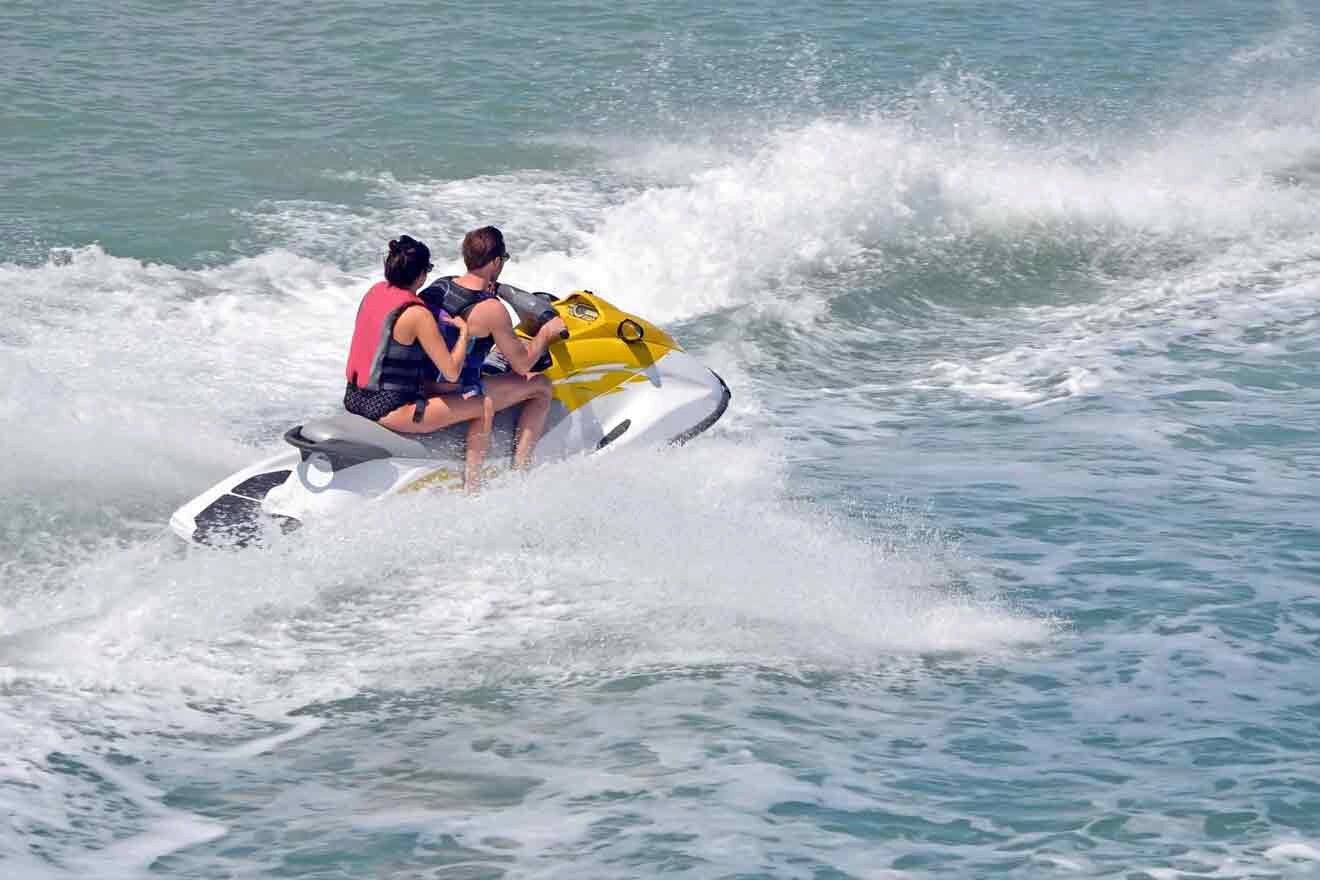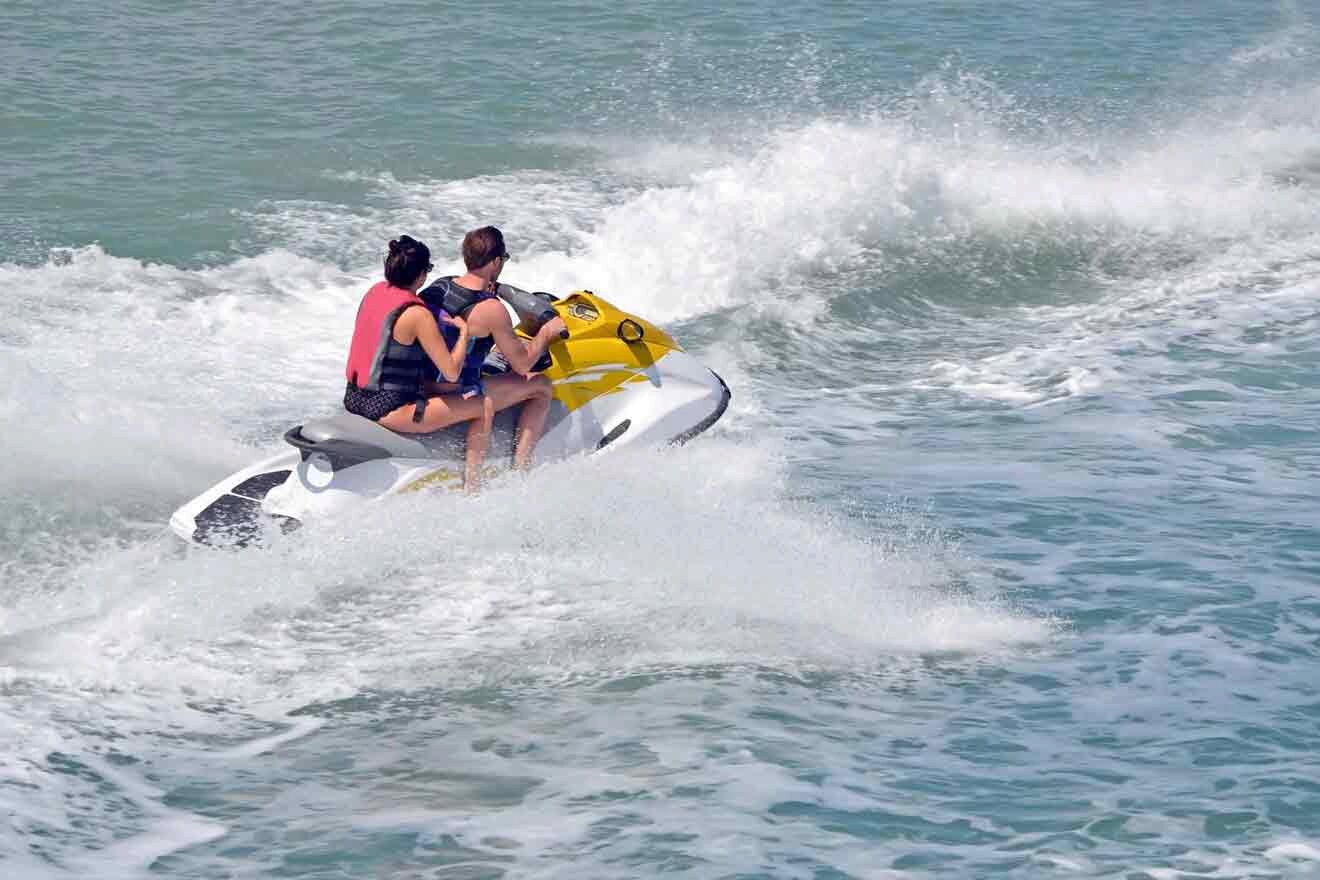 Mid Beach is the perfect landscape for those adventure seekers looking for an adrenaline rush during their vacation. To start, I cannot think of a better scenario than the beach to try all sorts of fun activities! You can rent a surfboard or bodyboard and ride some waves, or you can try paddling and mastering standing up on the board! Alternatively, you can rent a jet ski or kayak and adventure yourself into the sea!
If you are more into land sports, you can start a thrilling volleyball match on the beach or play beach tennis. If you are traveling with little kids, what better thing than starting a sand castle competition?! Apart from all these sports, another great thing about Mid Beach is the chance you will have to spot amazing animals, from turtles to dolphins!
All these movements will make you hungry, but have no fear! You'll have neverending restaurant options to choose from! Without a doubt, Mid Beach is the place where the fun is!
Let's check out the top accommodations in the area so you have the perfect vacation on Mid Beach!
Luxury hotel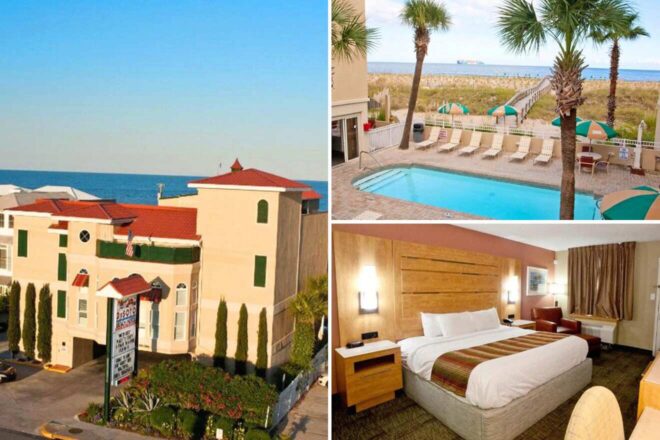 This amazing hotel is located by the beachfront, you can even see the ocean from the outdoor pool terrace! The hotel features a game room with billiards and foosball tables, and every morning you can enjoy a free continental breakfast at the hotel! This gorgeous option is super popular with groups, so if you're planning a group vacay, this is the place for you!
Other accommodation options in Mid Beach
mid-range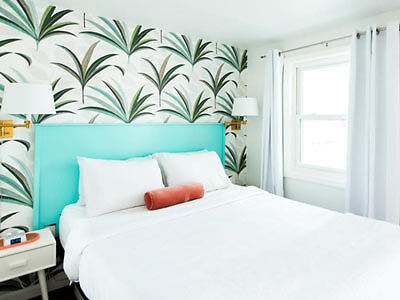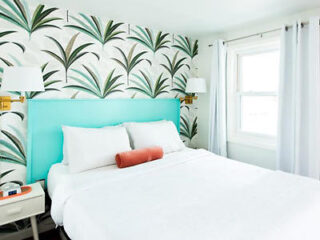 This motel looks super cute! It has a nice vintage Californian vibe going on. It comes with an outdoor pool!
budget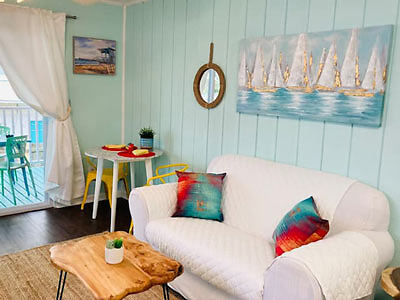 This pink apartment is located steps away from the beach and has the cutest decoration I've seen so far, you'll love it!
airbnb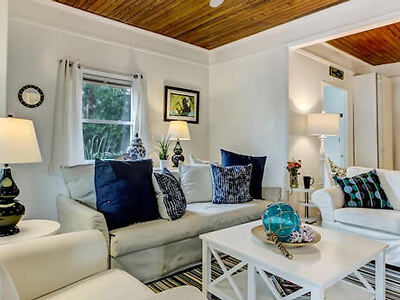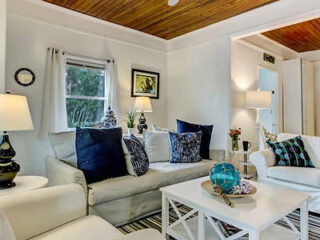 This property is perfect for big groups, it comes with table tennis and a nice garden with a grill!
Things to do in Mid Beach
BONUS: Top oceanfront hotels on Tybee Island
Ah! You know me! I couldn't end this where to stay in Tybee Island post without sharing with you a little bonus with the top oceanfront hotels in Tybee Island!
The hotel room prices for these oceanfront properties go from US$500 to US$120 per night; the location of every single one of them is simply unbeatable!
Let's check them out!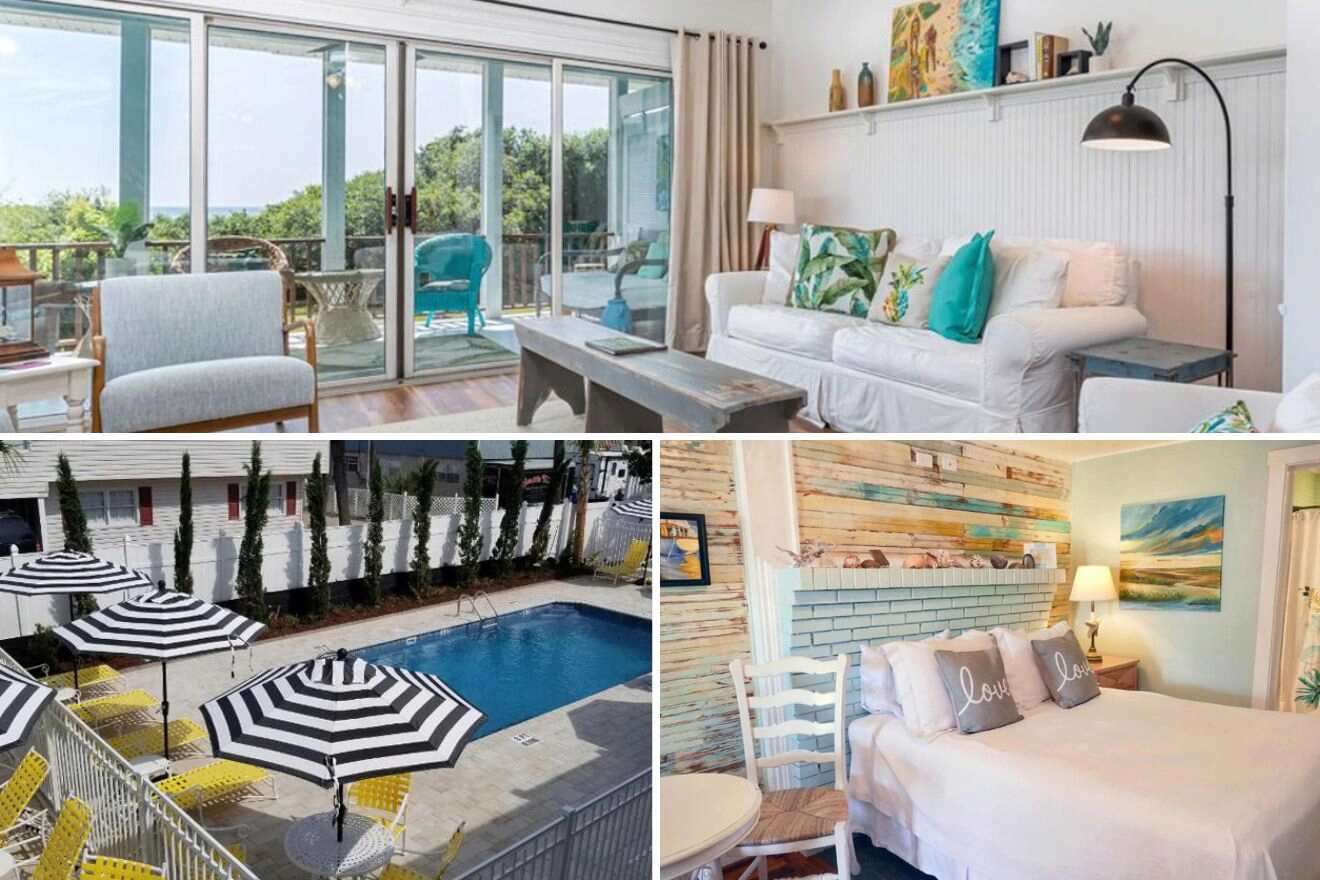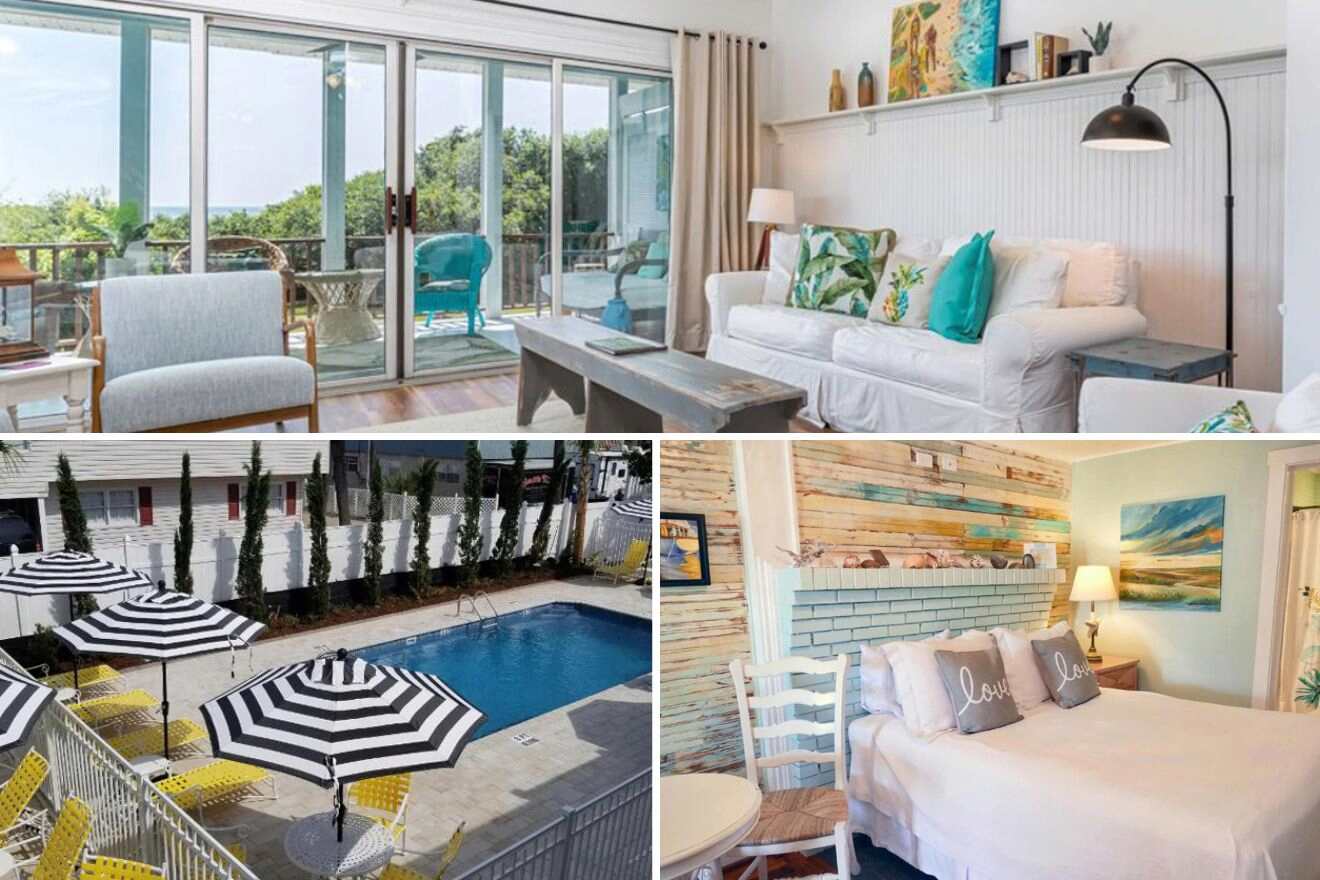 Weston Beach Place
This lovely house is located by the beachfront, and you only have a short 3-minute walk to get to Tybee Island Beach! There is free parking on the property, which is super convenient. The house has 3 bedrooms and 3 bathrooms, making it perfect for big groups!
Beachview Inn and Spa
This hotel looks super cute! It has a nice homey vibe, nice touches of color, and a playful ocean-theme decoration! The beach is only 1 minute walk away which is just perfect, and hotel guests can indulge in spa treatments such as massages and sauna sessions!
Georgianne Inn
This property looks great for families on their summer vacation! They have suites and apartments that are ideal for big groups. Most of the rooms come with a fully equipped kitchen which comes in handy when you wake up, and the only thing you need to be able to leave the room is breakfast! The property features an outdoor pool.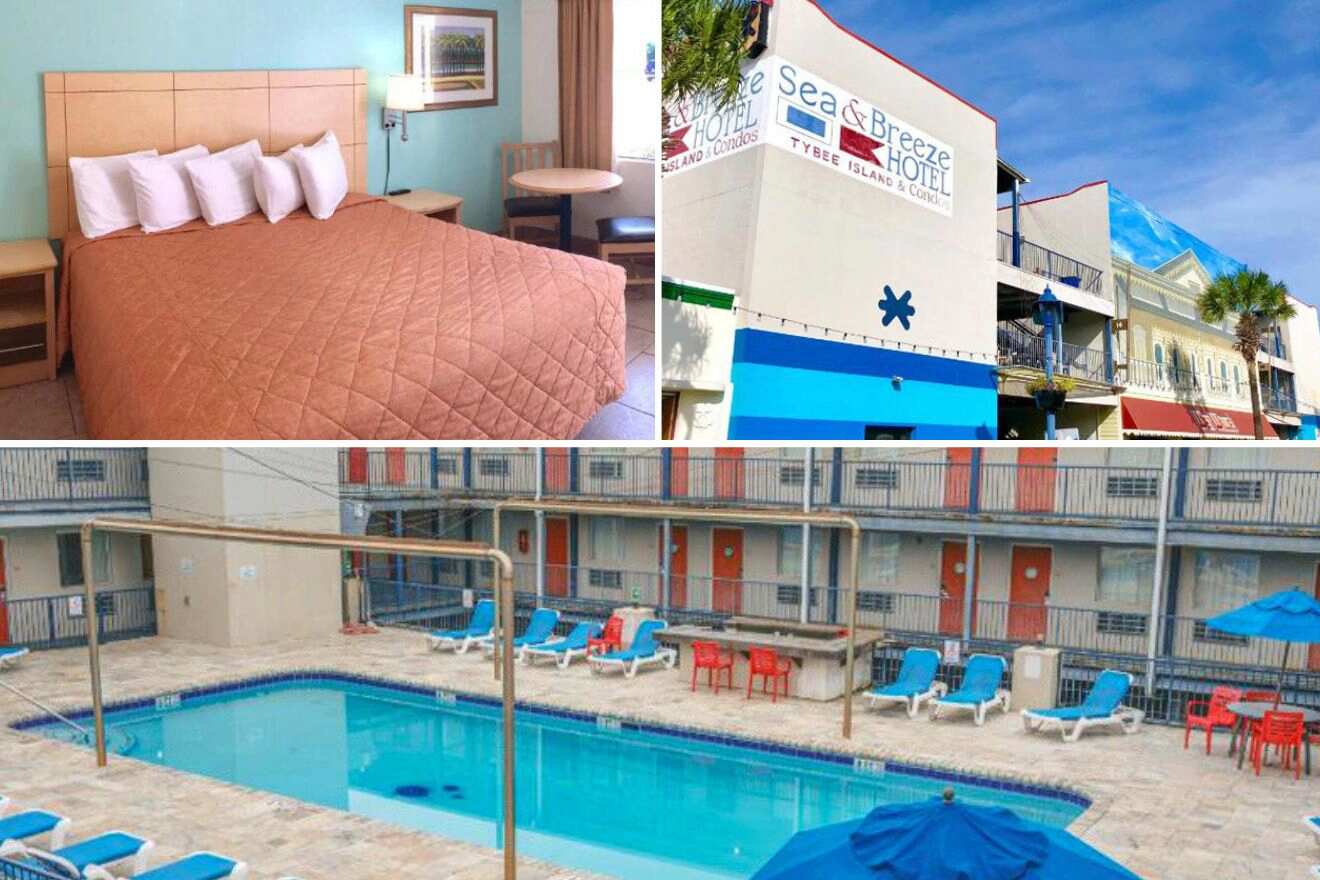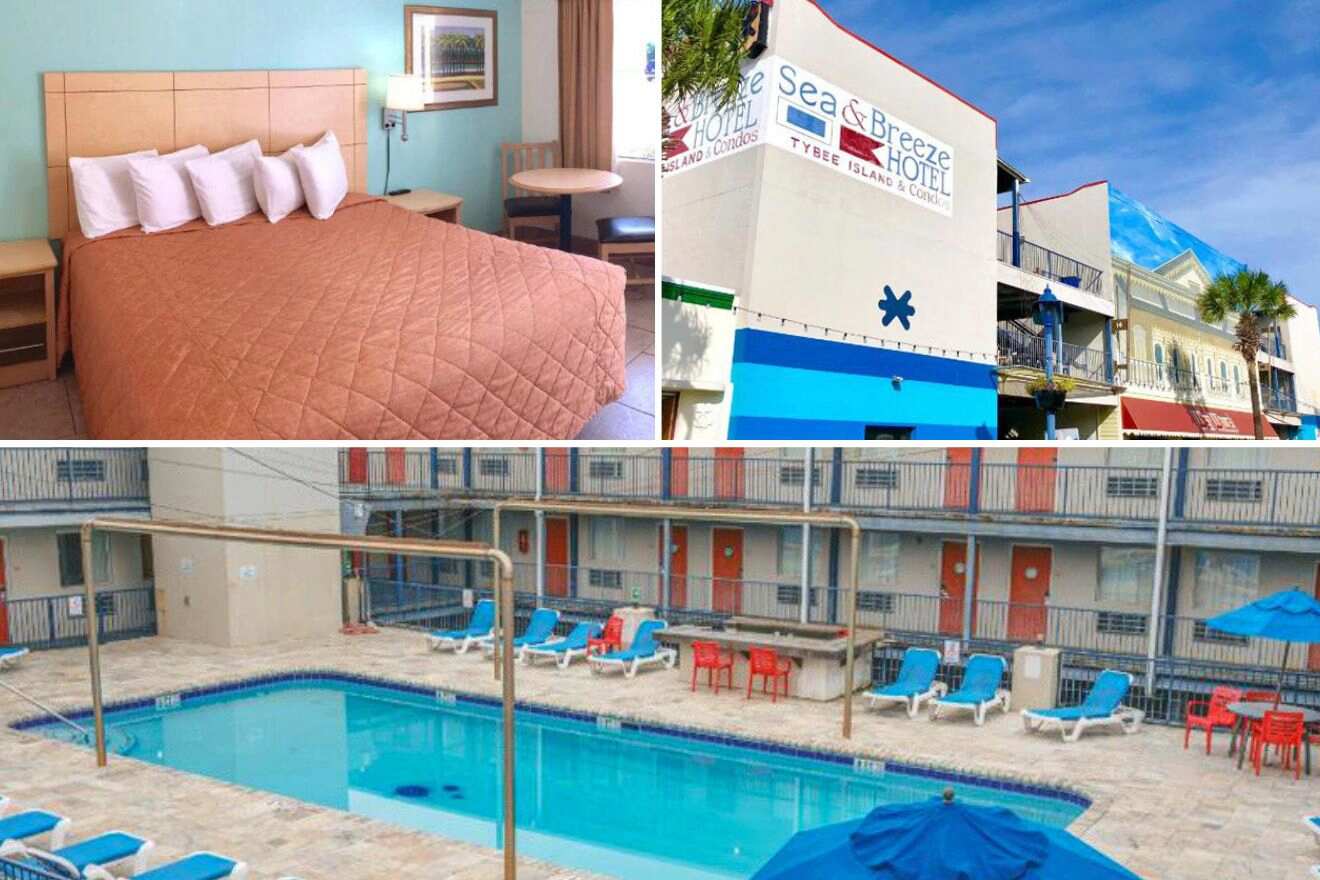 Sea and Breeze Hotel and Condo
Super simple and convenient, this hotel Tybee comes with everything you need to spend a cozy vacation. Most rooms have a kitchen, there is an outdoor swimming pool, many stores in the nearby area, and the beach is just steps away from the property!
Dunes Inn & Suites
This accommodation has a very classic and old-school vibe! All the rooms come with a microwave and a minifridge, and cable TV, and select rooms come with a kitchenette. The beach is located a short 3-minute walk away
FAQs about where to stay in Tybee Island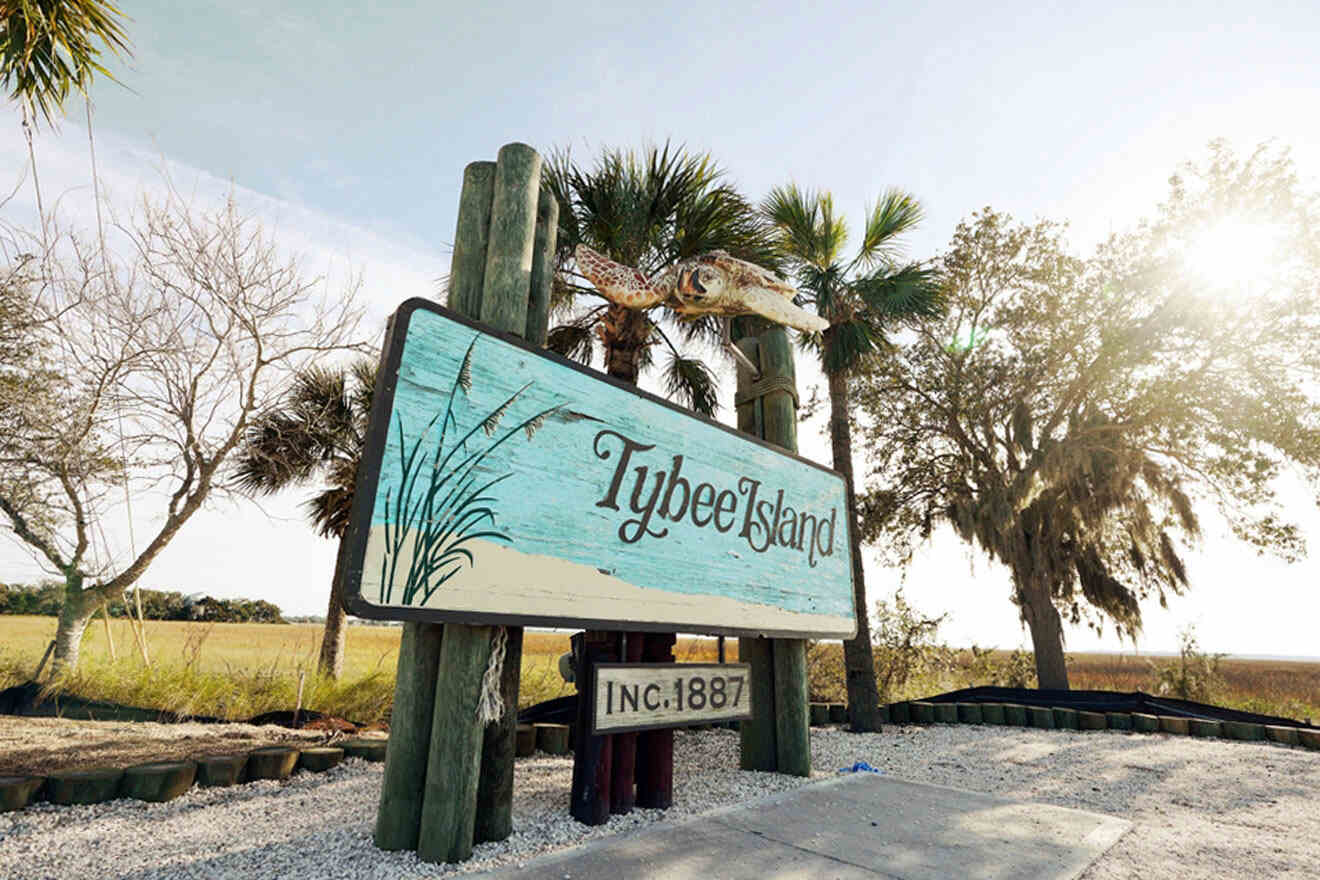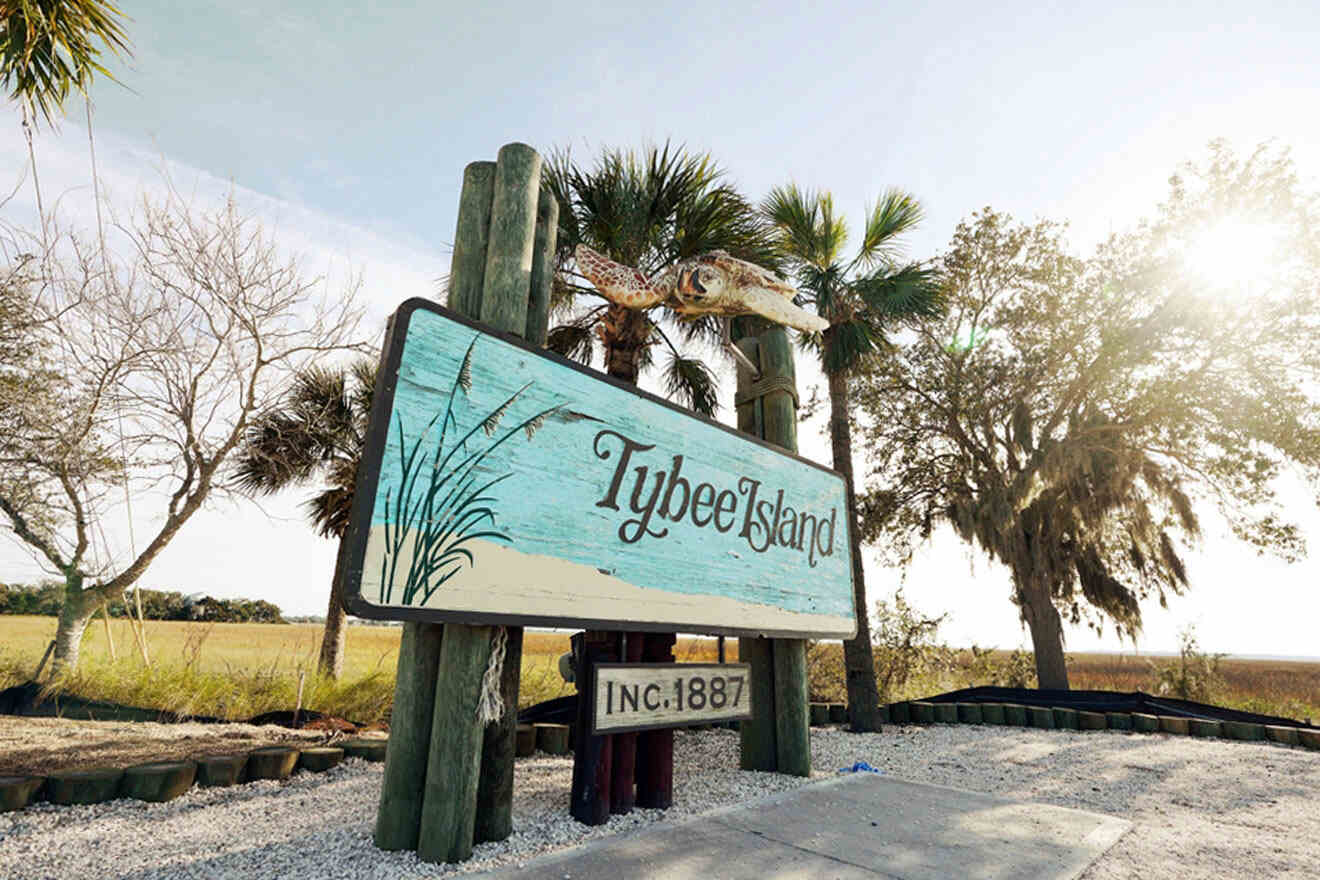 Conclusion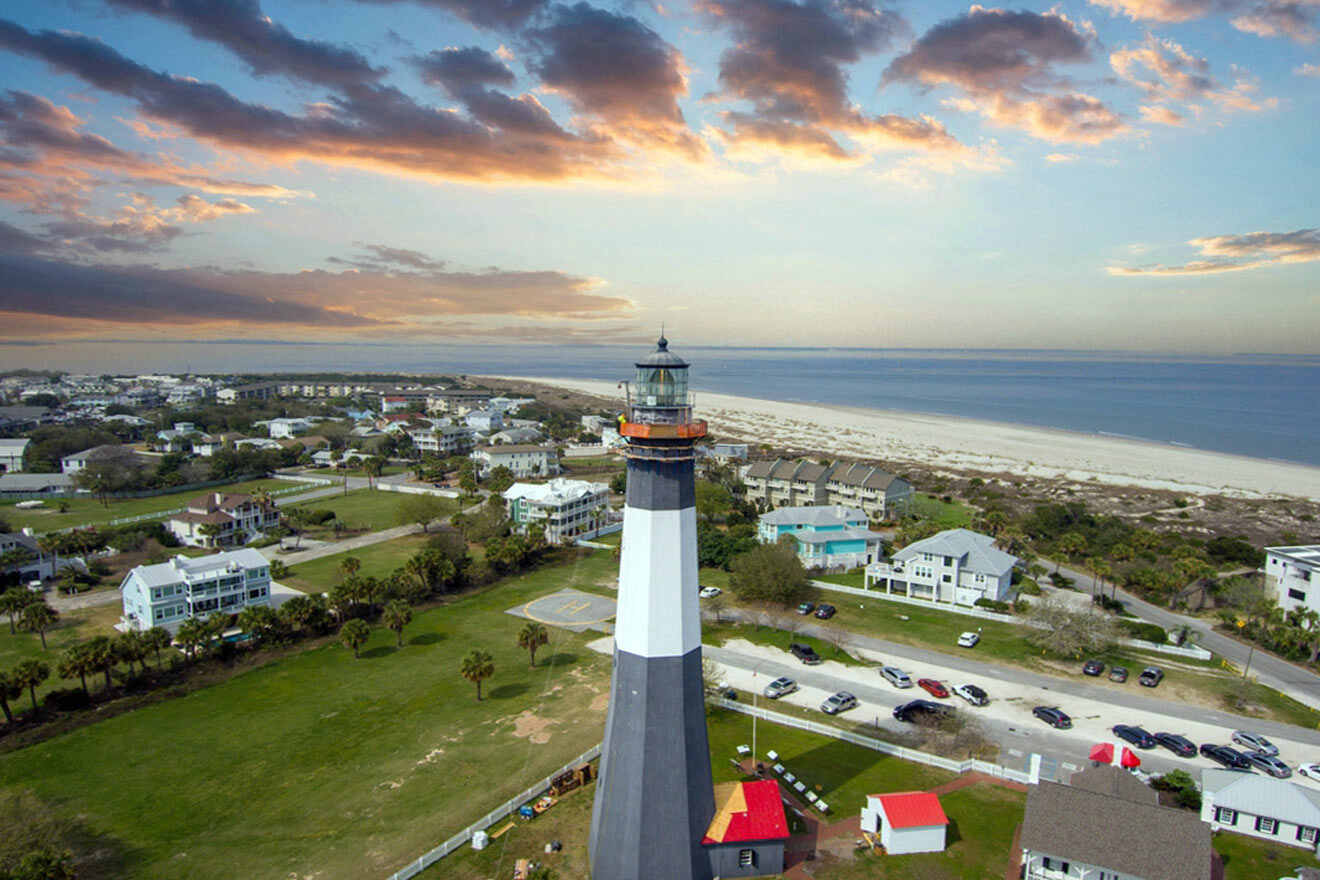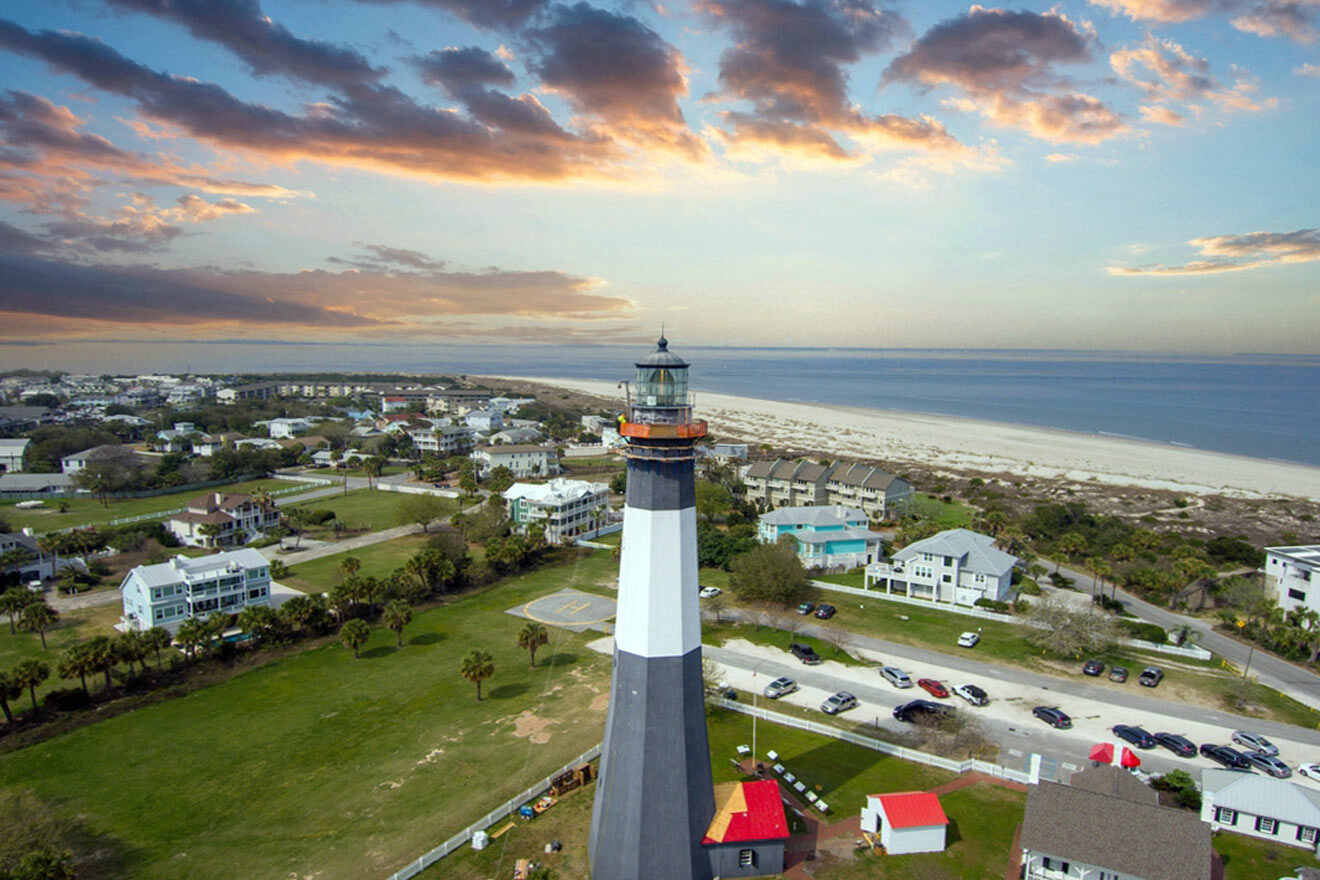 That is all for today's article, my lovely people! Now you know where to stay on Tybee Island, which are the best hotels in each area, and which hotels are located by the beachfront, which is always a great bonus!
Honestly, I loved all the hotels and accommodations in the area, but if I had to mention my 2 favorite ones, I would go with:
Admiral's Inn on Tybee Island – This hotel has some cool vibes, an outdoor pool, and is located only a 3-minute walk from the beach!
Sandpiper Cottage – This cottage feels super luxurious! I love the fresh yet homey style, the garden, and the proximity to the beach!
Which one of these areas and hotels was your favorite? Have you ever stayed in any of these? Let me know in the comments, and right after, run and book the hotel of your dreams before someone else does!
Until the next one,
Daniela
---
Pin it for later!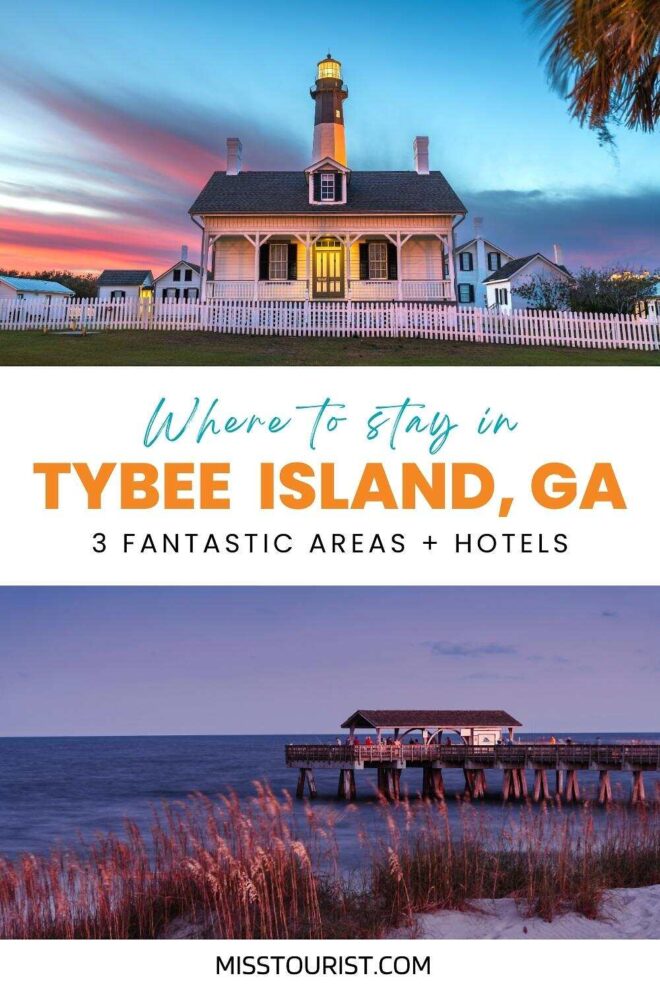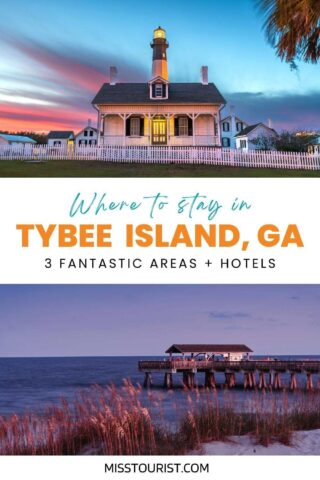 Pin it for later!