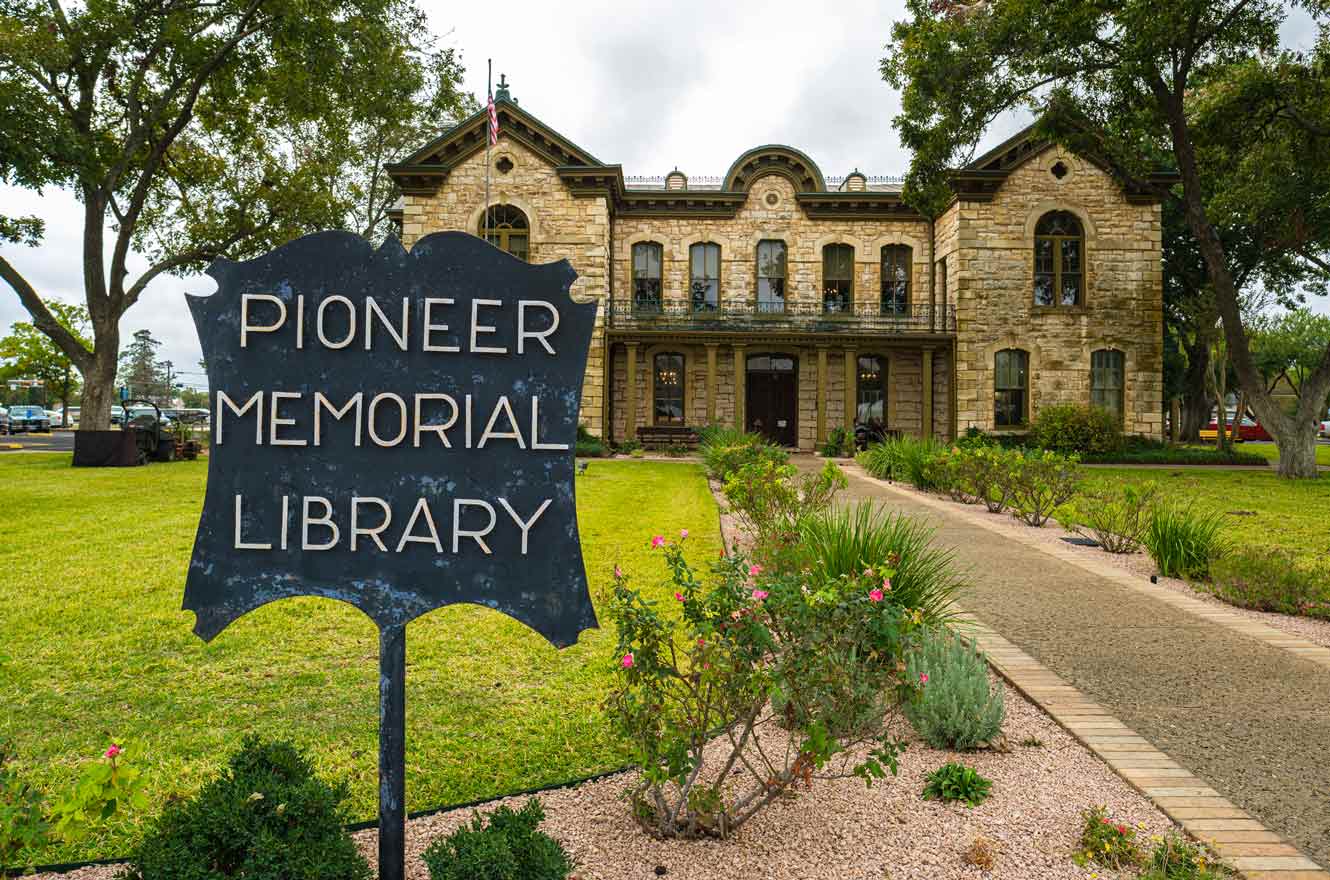 Whether you're passing through central Texas or it's your ultimate destination, you're sure to have a wonderful time in Fredericksburg. This vibrant city is known for its excellent wineries and German heritage.
With German architecture and a vacation atmosphere pervading the town, Fredericksburg makes a perfect city escape, even if it is a city itself. You can spend your days sipping shiraz at wine farms or exploring nearby Johnson State Park.
Or, perhaps the best option of all, spend your days lounging at one of the incredible accommodation options this town has to offer. You may think of the place you rest your head as an extra to your holiday. But with the places on this list, you might just find that they're the highlight of your whole Fredericksburg trip.
In a Hurry: Top Airbnbs in Fredericksburg TX
If you know what you're looking for, or you only want to see the best of the best, all you need is this shortlist. So check out these modern, charming, even sometimes historic Airbnb's to complete your Fredericksburg holiday planning.
Top Airbnbs in Fredericksburg, Texas
Fredericksburg has plenty of attractions to entertain and entice. Enchanted Rock is one great example. But these Airbnbs, many of which have hot tubs, rocking chairs, gorgeous views, and great vibes, are perhaps the best part of the whole town.
I've put together the ultimate Fredericksburg Airbnbs, so that you don't have to scroll through the average and mundane. And because hidden costs could never add to the fun, I've calculated the average cost per night, including taxes, cleaning fees, and service fees.
To make it even simpler to find the perfect spot according to your budget, these fantastic vacation rentals are ordered according to price. High to low. So whatever it is you're looking for from this Fredericksburg stay, be it a romantic getaway or a family holiday, these cottages, cabins, houses, and studio apartments are sure to fit the bill.
UPDATE: We just published a new post on where to stay in Fredericksburg that includes the best hotels in the city and all other types of accommodation. Check it out here.
1. Live Oak Treehouse at HoneyTree Farm – Best Luxury Airbnb Stay
Location: HoneyTree Farm (8 minutes drive from Fredericksburg)
Price: From USD $400 per night
Bedrooms: 1
Guests: 2
If you're looking for a luxurious city escape, it doesn't get better than this airy, light-filled modern treehouse. With floor to ceiling artistic windows looking out at the Texas Live Oaks in which this spot is nestled, your views are sure to bring you peace and tranquility. You'll hardly believe you're only an 8-minute drive from Fredericksburg.
Enjoy a soak in the outdoor tub while taking in the stellar views. Or lay in the hammock above the trees on the upper deck. There's also a kitchenette, stunning reading nook, and plenty of thoughtful touches, making it the perfect romantic getaway Airbnb.
Note: This Airbnb is extremely popular, so be sure to book in advance!
2. Amore: Cozy Romantic Carriage House – Best Airbnb for Couples
Location: Central Fredericksburg TX
Price: From USD $290 per night
Bedrooms: 1
Guests: 3
This rustic cottage is romantic and pretty, including all you could require for a great getaway. Previously a carriage house, it is now a renovated, clean, modern space, but with lingerings of the past.
Just two blocks from Main Street, this Airbnb is ideally located in a quiet neighborhood, close to the hubbub. You can easily wander down to the museums, galleries, and tasting rooms that make Fredericksburg such a wonderful place to travel to.
This romantic rental has both a hot tub in the private courtyard outside and a deep jetted bath for two inside. You can certainly spend lots of time with your partner amongst the bubbles.
3. Sweet Tea Too – Top Texas Airbnb for Families
No images found. Add/select some by clicking on the "Add to gallery" button.
Location: Creek Street
Price: From USD $280 per night
Bedrooms: 3
Guests: 6
This German-style twin doored cottage is ideal for a family. A quick and easy walk to Main Street, and boasting three quaint bedrooms, everyone is sure to be catered for. There is plenty of shared space to spend quality time with your loved ones. Sit around the fire pit and tell stories, or settle under the gazebo for a picnic in your own backyard.
This home has a full kitchen and open plan living areas so that you can cook while the kids take in a movie or read a book. The wooden floors, abundance of antiques, and leather-covered furnishings make this space charming and welcoming.
Note: This place can also be booked on VRBO (they sometimes have lower rates!)
4. Sycamore Treehouse at HoneyTree Farm – Great Unique Fredericksburg Stay
Location: HoneyTree Farm (8 minutes drive from Fredericksburg)
Price: From USD $270 per night
Bedrooms: 1
Guests: 2
Stay amongst the birds in this stunning treehouse overlooking Palo Alto Creek. It makes for the perfect romantic escape. The huge windows let in tons of light and stunning views of nature. You don't even need to get out of bed to take in the scenery!
The bathroom has a walk-in shower and a soaking tub, to ensure that you can completely relax here. The clean kitchenette also has everything you might need. And although this cabin might have you feeling completely secluded and serene, it's just an 8-minute drive from Fredericksburg's Main Street.
5. No.3 – Austin Four Twelve – Great Downtown Suite Rental
Location: Downtown Fredericksburg TX
Price: From USD $220 per night
Bedrooms: 1
Guests: 2
Step straight into luxury with this stunning suite just off of Main St. The Airbnb house is modern, clean, light, and airy. From the gorgeous bathroom with a huge walk-in shower and tub, to the absolutely glorious open plan studio, the entire space is a dream.
The hot tub in the private courtyard has a TV. There's also plenty of seating, for the rare moments where you don't feel like being in the pool jacuzzi. The wooden floors, fireplace, and plentiful sunlight make the interior warm, while the cool, clean colors and white walls make it stylish.
6. Emma Haus Quaint – Top 'haus' Near Main Street
Location: Central Fredericksburg TX
Price: From USD $200 per night
Bedrooms: 1
Guests: 4
This cozy Airbnb cottage is the perfect place for a couple or small family. The open plan living area makes the interior spacious and warm. And since the hosts provide everything you may want and need (including, I kid you not, beer!) you'll never find yourself wanting.
If you do get a little peckish, whip up something tasty in the clean, full kitchen, or head to Main Street for takeaways. You can enjoy your meals, with a beer in hand on the lovely front porch. The rocking chairs will have you feeling like you just stepped into a good book for the occasion.
7. No.1 – Austin Four Twelve – Charming Suite Near Main Street
Location: Central Fredericksburg TX
Price: From USD $190 per night
Bedrooms: 1
Guests: 2
This cozy house is light, bright, clean, and ideal for a solo traveler or a couple. The hot tub, in particular, makes this spot well suited to a little romance. From top to bottom, this Fredericksburg Airbnb is a well-curated dream.
In the winters and chilly evenings, light the gas fireplace in the bedroom, and put on your favorite film to watch in bed. And since it's so close to Main Street, you can easily pop down to one of the wonderful restaurants down the road for dinner. Or to fetch a snack or two for your movie watching endeavors.
8. Circle D Guest House – Spacious, Clean Farmhouse Stay
Location: Grapetown (14 minutes drive from Fredericksburg)
Price: From USD $170 per night
Bedrooms: 1
Guests: 3
If you're wanting a clean, spacious place for you and your pets, this Airbnb stay is perfect. Travel just 14 miles to the city center, but enjoy the country life in Hill Country. You may even spot some deer, horses, and some colorful birdlife.
The stylish loft bedroom is fitted with a king bed. Below, there is everything you may need for a long or short stay, including a dining table, lounge with a big-screen TV, and wonderful Western decor. The porch is a great place to relax during the evenings, with a glass of the area's excellent wine.
9. Alley Bett Private Cottage – Top-rated Airbnb Near Main Street
Location: Central Fredericksburg TX
Price: From USD $150 per night
Bedrooms: 1
Guests: 2
This sweet, unassuming Airbnb might not look like much, but with a near-perfect rating from over 220 guests, I can see that it's really a gem. Comfortable, central, and nostalgic, you'll find yourself never wanting to leave this clean, cozy cottage.
Enjoy the outdoor barbeque, or roast some marshmallows over the fire. When you choose to retreat indoors, put a movie on the big-screen TV, and get cozy in bed.
This house has everything you might need for a long or short stay, including a washer and dryer, as well as a full kitchen. Plus, you can use the provided bicycles to ride to nearby Main Street and surrounds!
10. Der Zimmer – Great Fredericksburg Town Cottage
Location: Central Fredericksburg
Price: From USD $150 per night
Bedrooms: 1
Guests: 4
This Airbnb rental is unbeatable value for money. With a fantastic location, spacious living area, and tons of amenities, it doesn't get much better than this clean "haus". Spend your days exploring Hill Country and the winelands before coming home to get cozy in bed. Sometimes, after a little adventure, all one really wants is some WiFi and a good movie.
If you're not feeling that holiday laziness, make something delicious in the well-equipped kitchenette. Then light the fire outside the house, and enjoy the warm ambiance.
11. Texas Two-Step Guesthouse – Unique Historic Texas Stay
Location: Fredericksburg Historic District
Price: From USD $140 per night
Bedrooms: 1
Guests: 2
If you're looking for an old-school Texan townhouse, this Airbnb is the one for you. With wooden shutters over the windows, warm hues on the walls, and a majestic mounted deer head, you're sure to feel like a real Texan when you step inside this clean guest house.
Enjoy your free continental breakfast on the peaceful porch. And when it gets a bit too chilly for the outdoors, retreat to the comfortable leather sofa, fireplace, WiFi, and well-equipped TV.
Note: This place can also be booked on VRBO (they sometimes have lower rates!).
12. Cozy Cabin Near Main Street – Top Fredericksburg Airbnb Cabin
Location: Barons Creek
Price: From USD $120 per night
Bedrooms: 1
Guests: 2
If you dream of sipping your morning coffee while watching deer graze before you, guess what's about to come true? The vine-covered portico is the perfect place to relax, with views of towering trees, green fields, and of course, sweet, content deer. It's absolutely idyllic.
This self-check-in Airbnb cabin is simple but comfortable, cozy, and clean. The art and wooden floors also make it appealing and warm. But it's certainly its location close to town and the surrounding natural beauty that really makes this place stand out as one of the best vacation rentals in Fredericksburg.
13. Secret Garden Room – Budget Fredericksburg Texas Rental
Location: Central Fredericksburg TX
Price: From USD $100 per night
Bedrooms: 1
Guests: 2
This private Airbnb room in a spacious house is ideal for solo travelers or a couple looking for a no-fuss, budget-friendly spot in Fredericksburg. Located in a quiet residential neighborhood just away from the bustle of the city center, this rental is ideal for those who want to check out the town.
With a queen-sized bed, warm wooden floors, and thoughtful touches, your room will be a happy haven. And when you step out, you'll have access to the large lounge, garden, clean kitchen, and patio. And, very kindly, the hosts provide you with coffee and a delicious breakfast, even taking dietary requirements into consideration.
Bonus: 3 Best Airbnbs Around Fredericksburg
Whether you live in Fredericksburg and you're looking for a unique staycation, or if you're a traveler that wants to be in the great outdoors, these bonus Airbnbs are for you. Situated in gorgeous Hill Country, these few Texas Airbnb options offer something out of the ordinary.
For each of the locations listed, you can see the driving time from Fred in parenthesis.
1. Luna Vista with Pool – Charming Fredericksburg Rental with Pool
Location: Kerrville (25 minutes from Fredericksburg)
Price: From USD $800 per night
Bedrooms: 4
Guests: 14
If you're planning a family gathering near Fredericksburg, and you want everyone under one roof, this one's for you. With 18 acres of land and space for up to 14 guests, the whole family or group of friends can fit.
The infinity pool offers a great view of the impressive property. This fantastic house is also pet friendly, so every family member can be included, even the fluffy ones.
You'll love the kitchen, where your loved ones can lean over the island to chat while you cook. The colorful rooms and peaceful porch are also big draws to this unique property. Plus, it's only 25 miles from Fredericksburg downtown.
2. Modern A-Frame Cabin in Nature – Unique Space Near Main Street
Location: Outer Fredericksburg (10 minutes from central Fredericksburg)
Price: From USD $300 per night
Bedrooms: 2
Guests: 5
This stunning space makes for the perfect nature getaway. Unwind and recharge in this light-filled, wood-toned place, with floor to ceiling windows on one side of the house allowing you to look out into the trees.
On warm sunny days, hop into the stock tank pool on the balcony, and watch the deer graze around you. If it gets chilly, light the fire and switch on the fairy lights for ambiance.
3. The Cora – Behrends Family Homestead – Best Fredericksburg Tx Airbnb with Pool
Location: Luckenbach (15 minutes from Fredericksburg)
Price: From USD $220 per night
Bedrooms: 1
Guests: 2
Another perfectly romantic getaway property, this stunning country cabin is perfect for a couple who wants to get out of town. Secluded and peaceful, it's just 15 minutes from downtown Fredericksburg but feels like forever.
Enjoy a soak in the hot tub, before rinsing under the outdoor shower, with views over the green fields. You can also light a fire inside or outdoors, and watch movies from the hot tub or sofa inside. Wherever you are in this Airbnb, you're sure to be extremely comfortable and serene.
Conclusion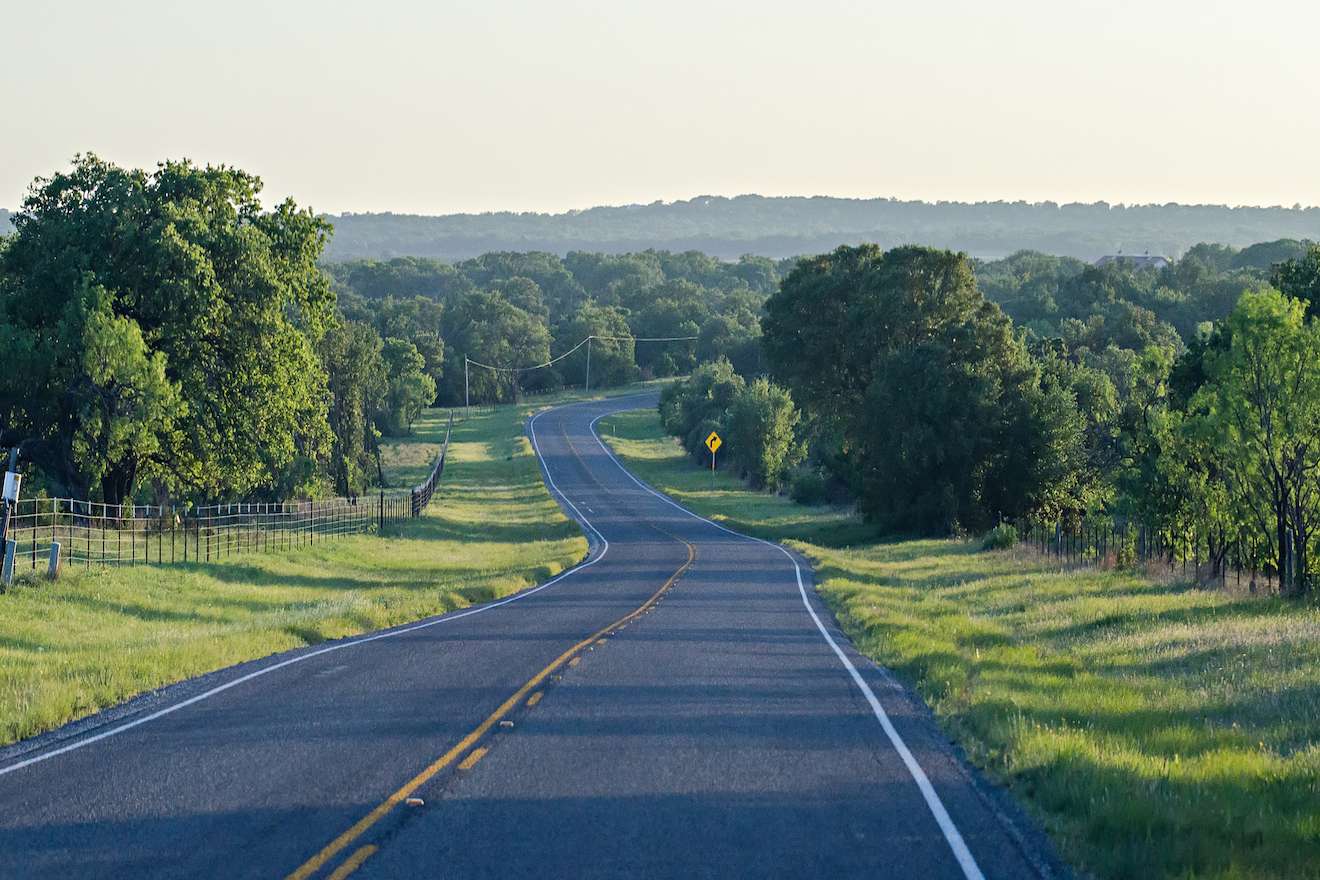 Fredericksburg is a fantastic vacation destination for all different types of peace-seeking travelers. And these accommodation options can only add to the serenity of your getaway.
Spend your days touring the wine farms and galleries on Main Street, before coming home to soak away any remaining stress you may still hold. Spend your nights around the fireplace, reading a good book. Or watch your favorite series on the sofa in one of the old-school cabins or clean, modern Main St Airbnb rental.
Whatever your favorite way of unwinding, you'll undoubtedly find a place on this list that allows you to fully relax. And as an extra – they're all stylish, sweet, and welcoming. My favorite options are the Sapling Treehouse and No.3 Austin Four Twelve.
Just remember that, because these places are the best Airbnb rentals Fredericksburg has to offer, they book up fast! So be sure to book in advance to avoid disappointment. And if you stay in one, or just want to gush over the gorgeousness, please leave a comment!
And if you enjoyed this article and you plan to travel, check out the top hotels in Chicago.