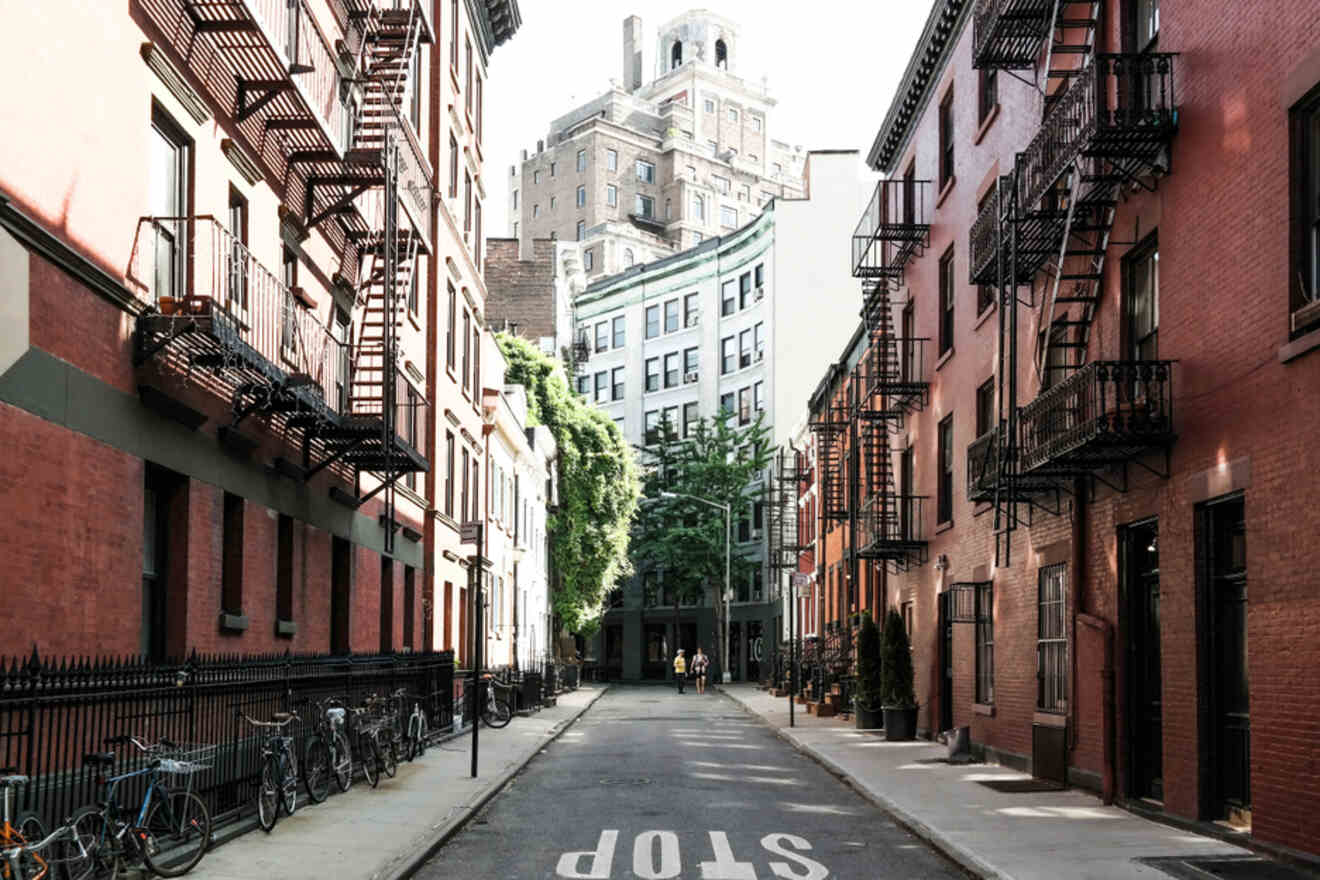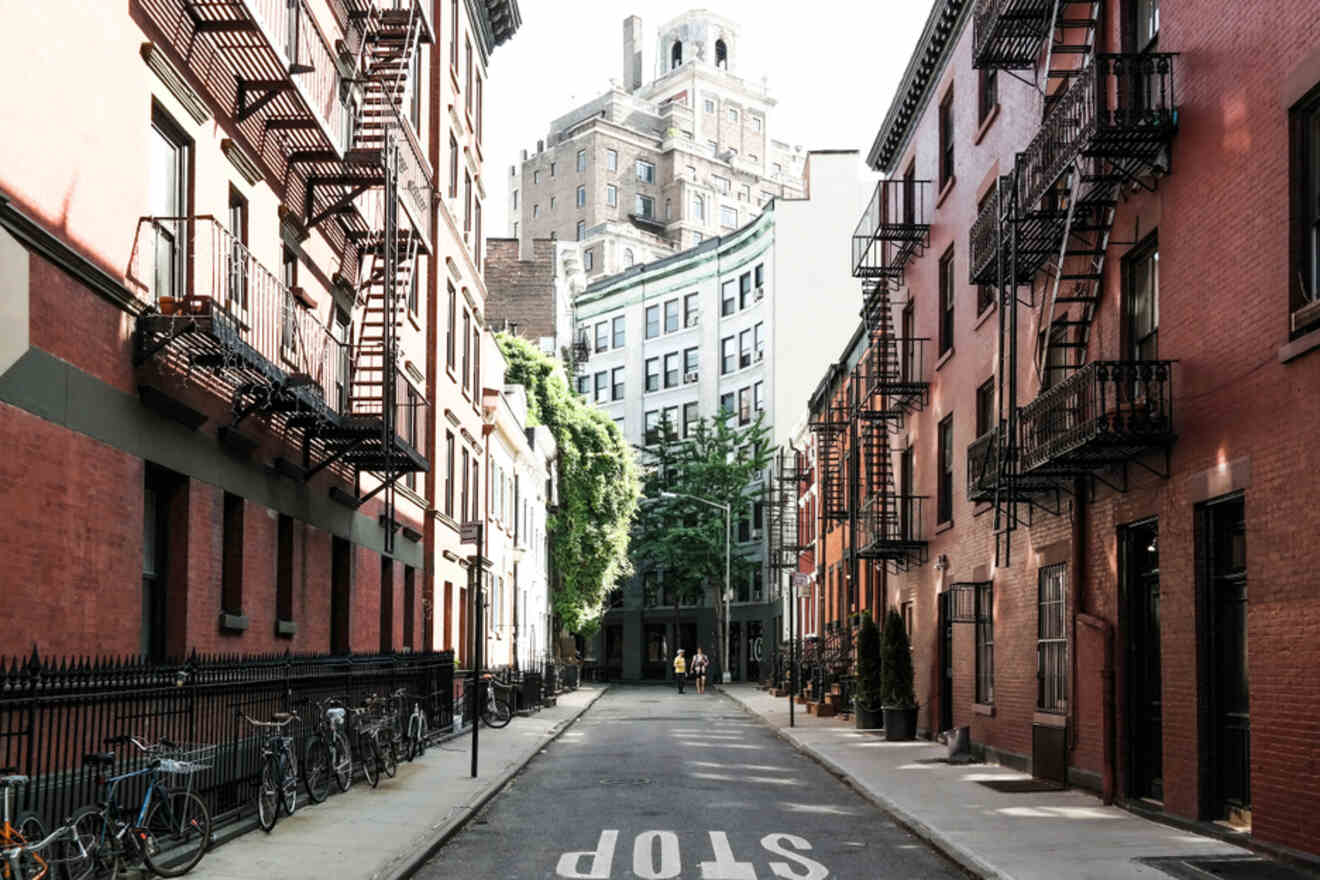 Are you a brave soul that just can't wait to explore the haunted history of New York City? If so, NYC ghost tours might be the perfect way to spend a spooky evening. These tours take you to some of the most infamous haunted locations in the city and share with you all kinds of spooky stories of ghosts, hauntings, and paranormal activity along the way.
With so much information about all the scary places you can visit in NYC, from Merchant's House Museum to Ale House and ghost train, you might feel too overwhelmed to make the right decision.
That's where I come in! As a vivid lover of spooky history, places, and cinema, I took upon myself the wonderful task of providing you with the best spooky experience that New York City can offer.
It's important to note, however, that all these tours are extremely popular and can sell out in no time. That's why I recommend that you book your tours well in advance so you don't miss out on unforgettable experiences!
Let's explore ghost tours!
If you are in a hurry
Here are the top ghost tours you wouldn't want to miss out on in NYC:
1. Take a walking tour of the Greenwich Village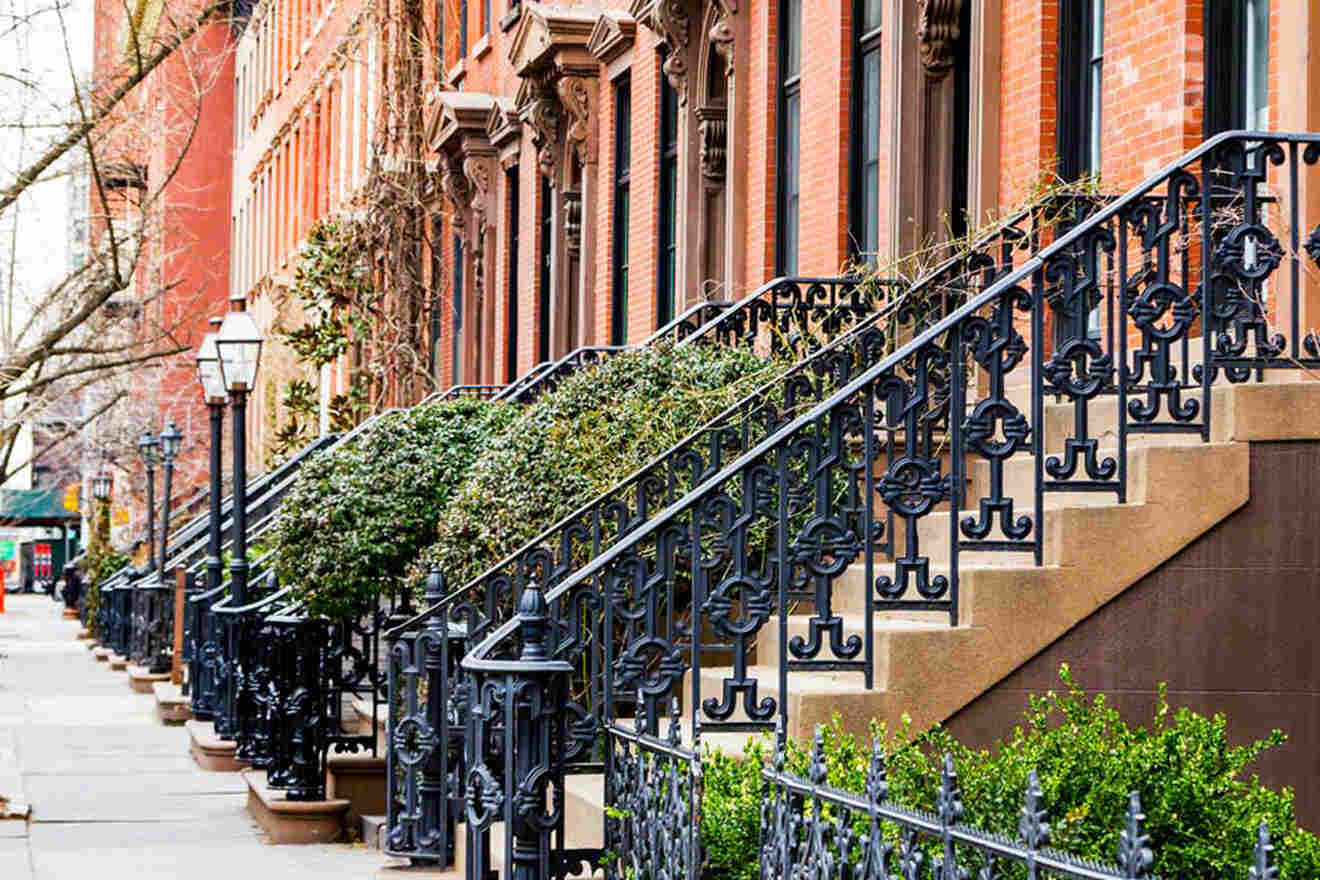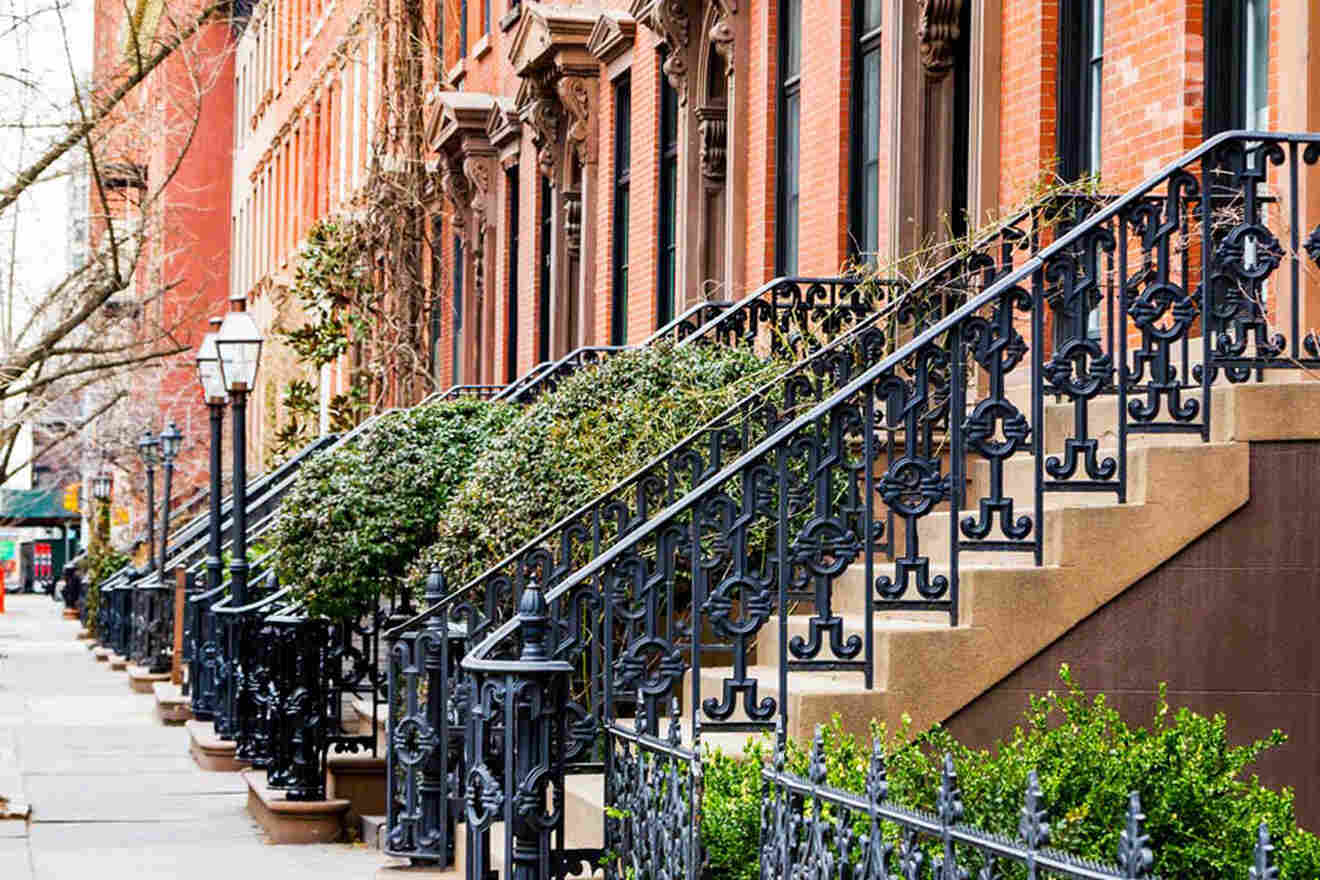 Duration: 2 hours
Price: from US$35
Why you should take it: the most popular ghost tour
Dare to join on a walking tour, where you'll uncover the ghost stories that lurk within the haunted streets. You might think walking alone will be enough, but no good NYC ghost tour can be complete without an expert tour guide from whom you'll be able to hear tales of the dark side of NYC.
Your tour guide will be a masterful storyteller well-versed in the world of the supernatural. Brace yourself for a haunting stroll through the ghostly grounds of Washington Square Park, the paranormal playground of New York University's campus (be sure to keep an eye on the famous Brown Building), and the eerie enclave of West 10th Street.
Experiencing the Hanging Tree in Washington Square Park will 100% send shivers down your spine as you uncover the spine-chilling secrets of the city's hangman's elm.
2. Dare to meet ghostly gangsters in New York City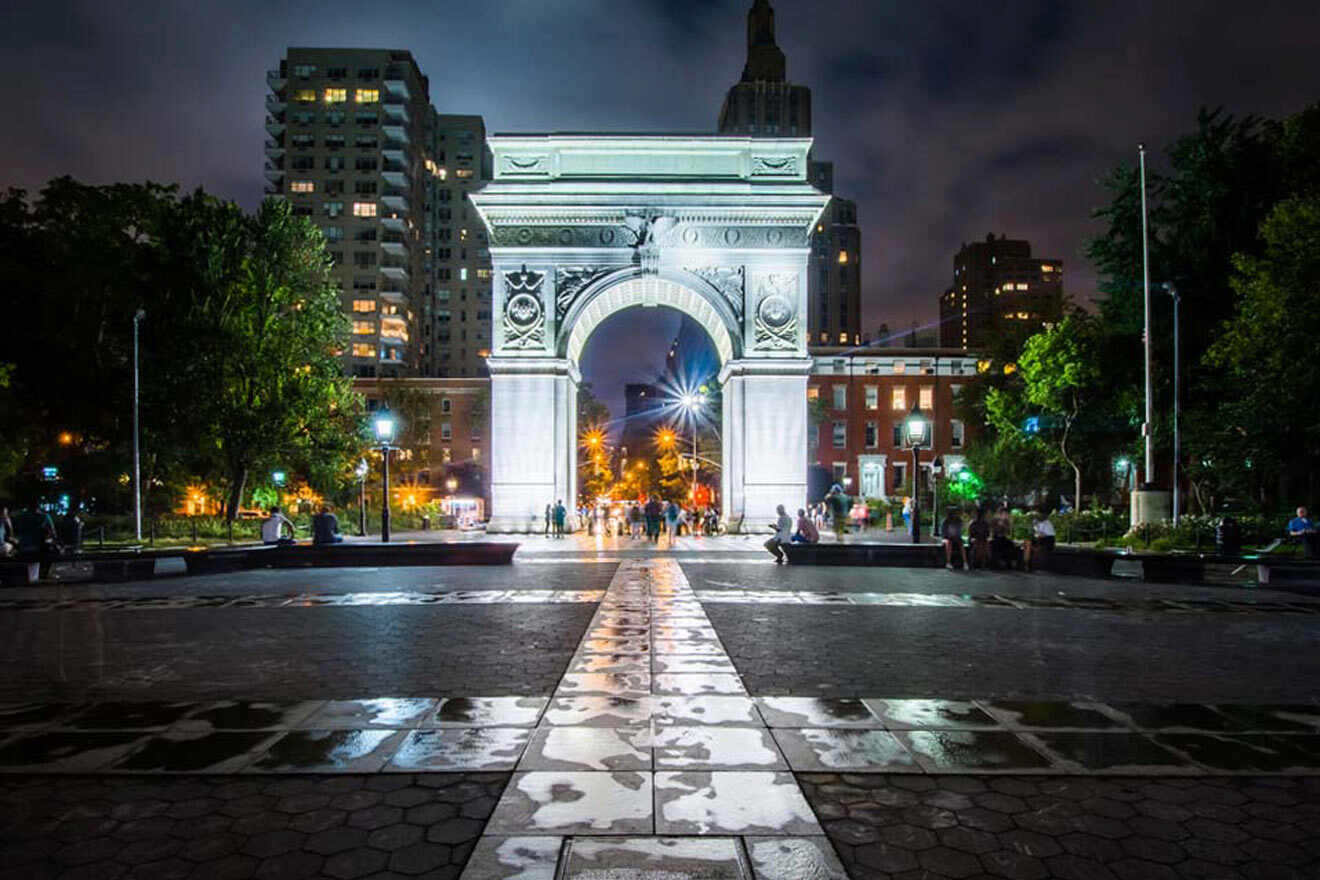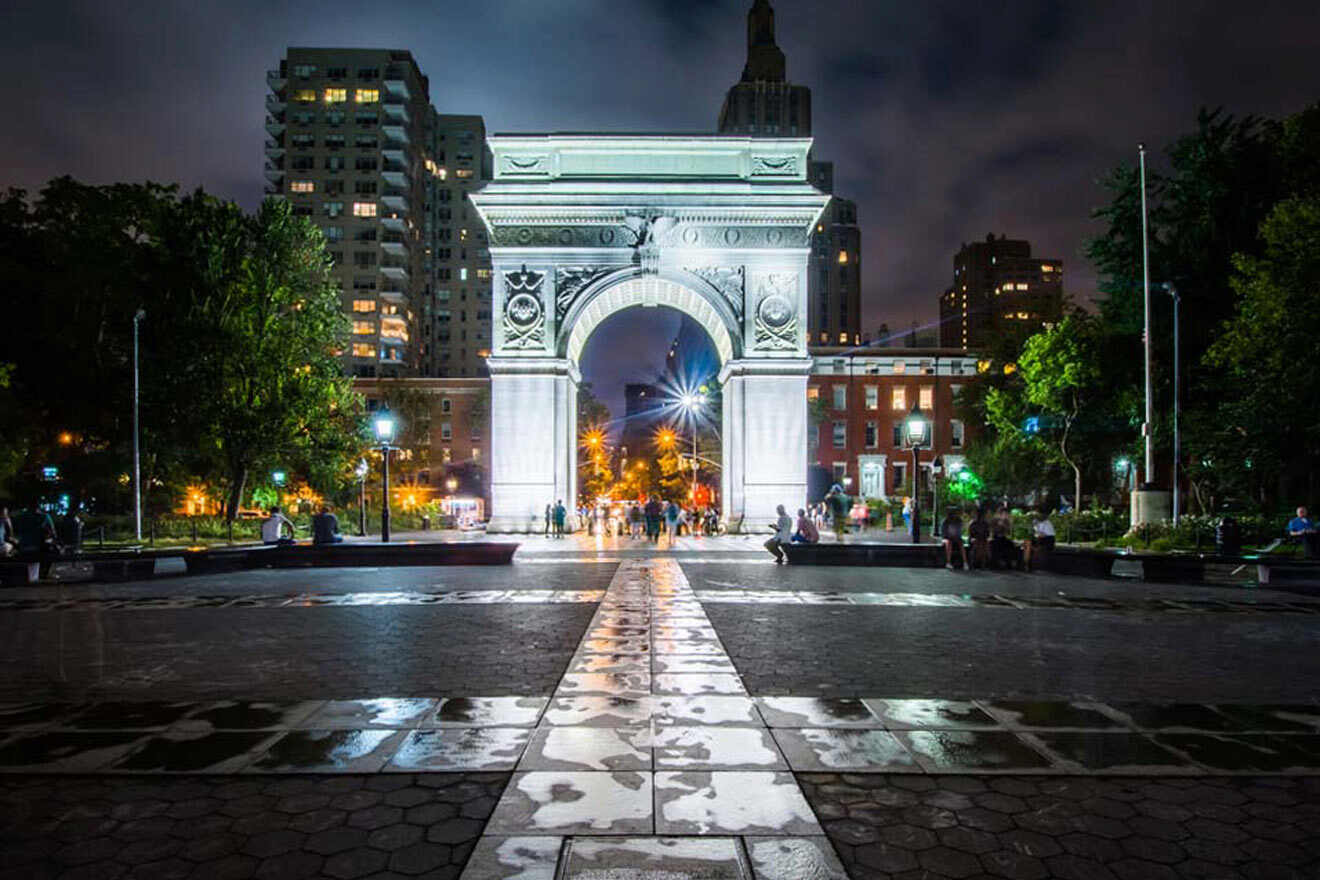 Duration: 2 hours
Price: from US$35
Why you should take it: ghost tour centered around gangster culture
You might feel tempted to stay in your hotel room and watch Al Pachino's gangster movies, but I have a better offer for you, where you'll get to experience the gangster world with an extra sparkle of spooky stories!
Take a walking tour of the bustling streets of downtown Manhattan, and dare to find out about the sordid secrets behind the city's crimes, gangster legends, shady deals, and chillingly haunted buildings.
The tour will take you through the rich history of vibrant neighborhoods like Little Italy, Chinatown, and the West Village, each offering a unique flavor of intrigue and mystery of death.
Of course, you will have your knowledgeable guide to lead you through all the haunted sites, providing you with invaluable insights about landmarks you walk by!
3. Visit haunted hotspots in Greenwich Village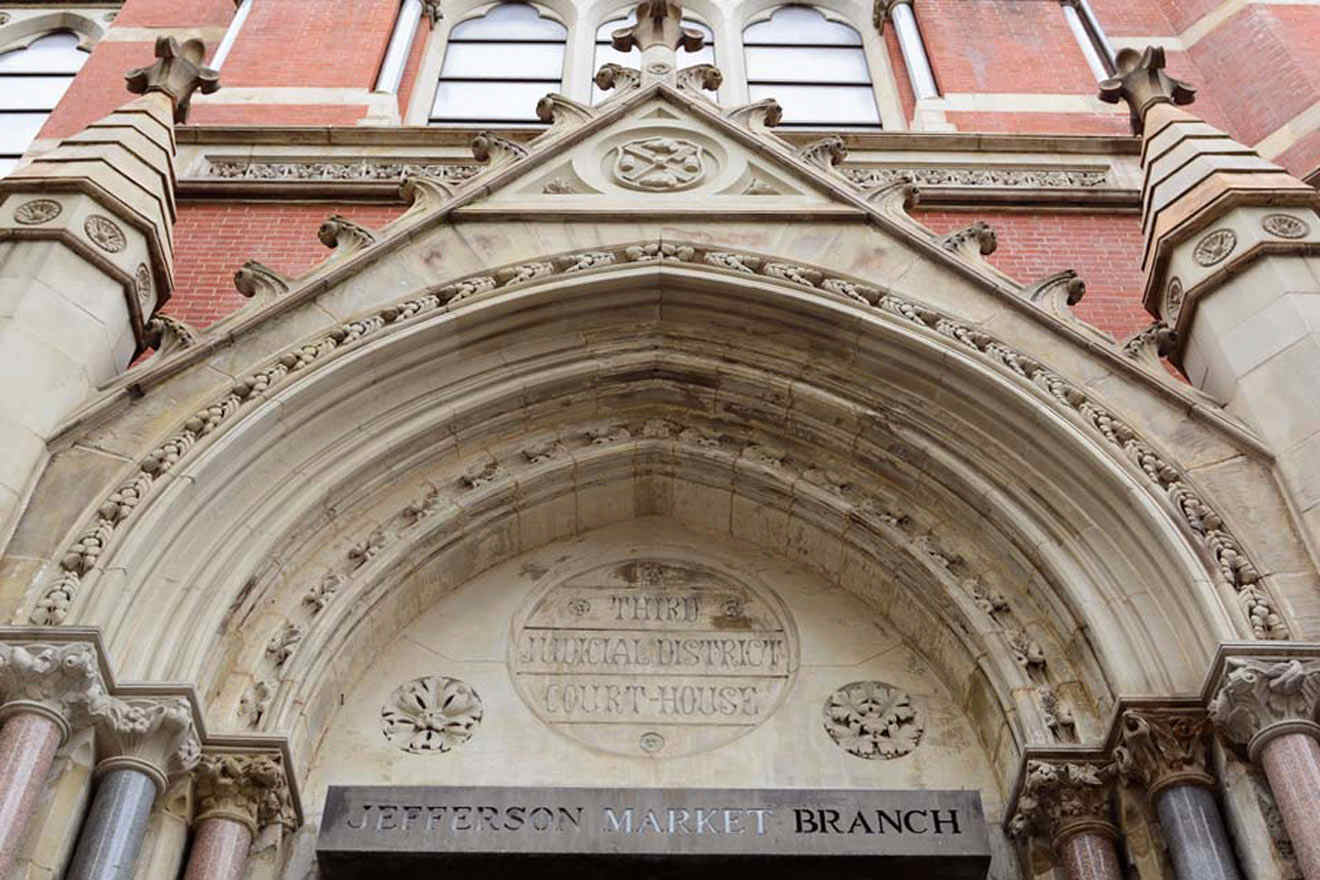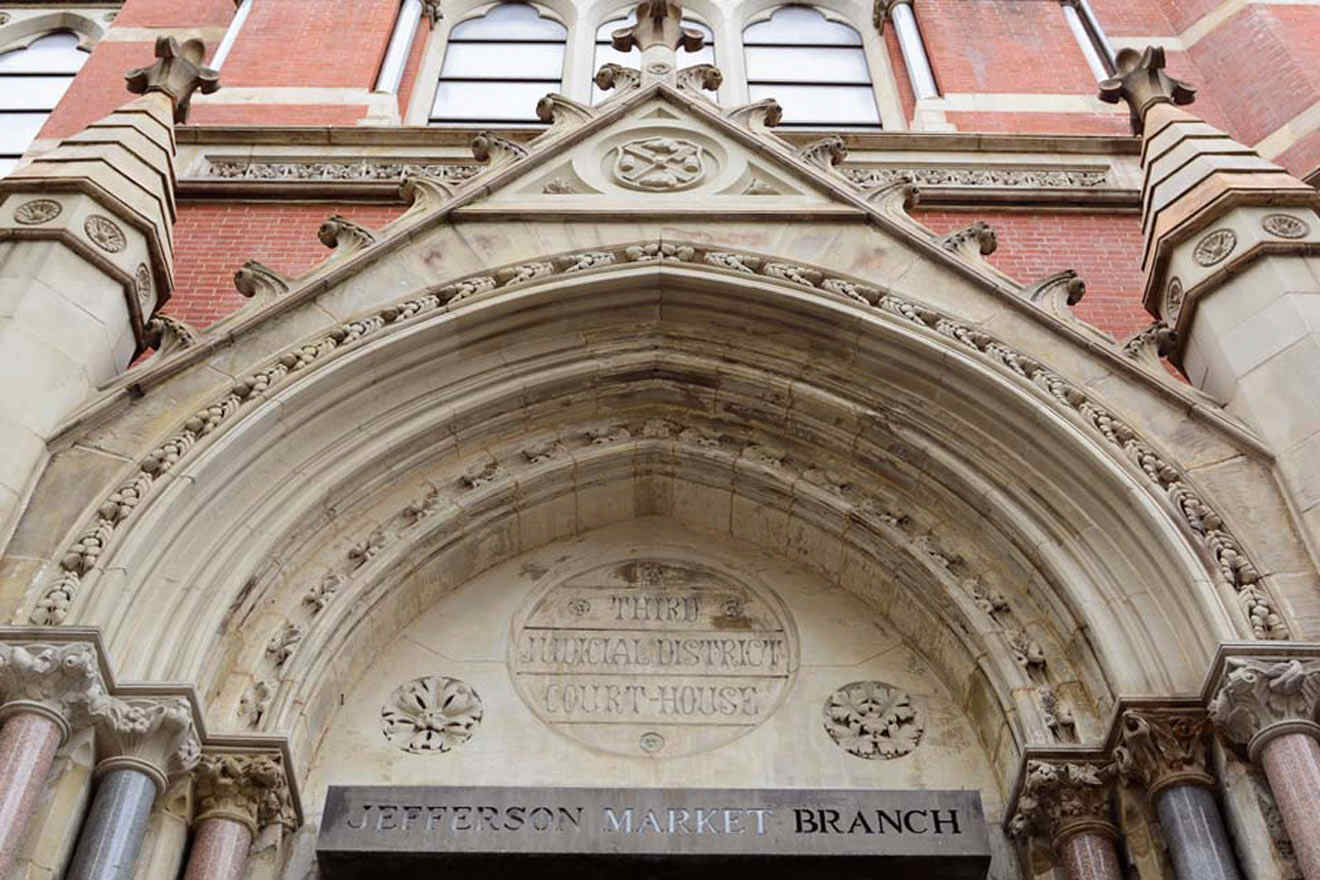 Duration: 1 hour
Price: from US$35
Why you should take it: explore the secrets of spirits in 9 different places
On this Greenwich Village ghost tour, you'll visit 9 haunted locations sprinkled throughout Greenwich Village, each harboring its collection of bizarre and eerie stories that will send shivers down your spine. You'll start from Washington Square North.
Prepare to be captivated by the enigmatic Jefferson Market Library, where the peculiar architecture and its intriguing tower may deceive the eye. Peek beyond the facade, and you'll unveil a dark past where the building once housed Manhattan's female criminals and served as the city's first night court.
Next, step back in time to the site of the harrowing Triangle Factory Fire, a devastating event that claimed nearly 150 lives. Then, brace yourself for an unforgettable encounter at Mark Twain's house and a haunted restaurant. You'll also get to visit Emma Lazarus' house.
4. Learn about ghosts residing along the Oswego River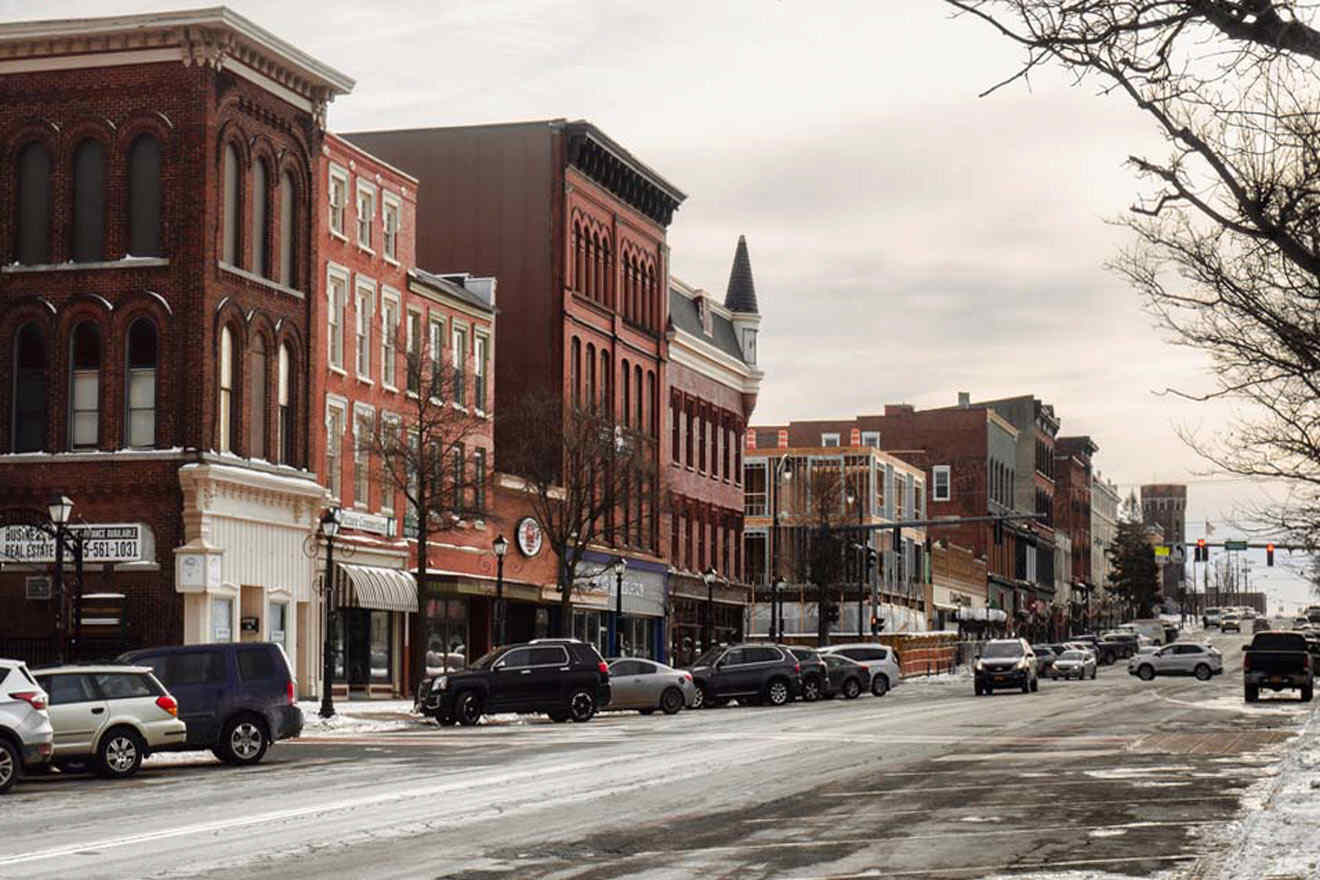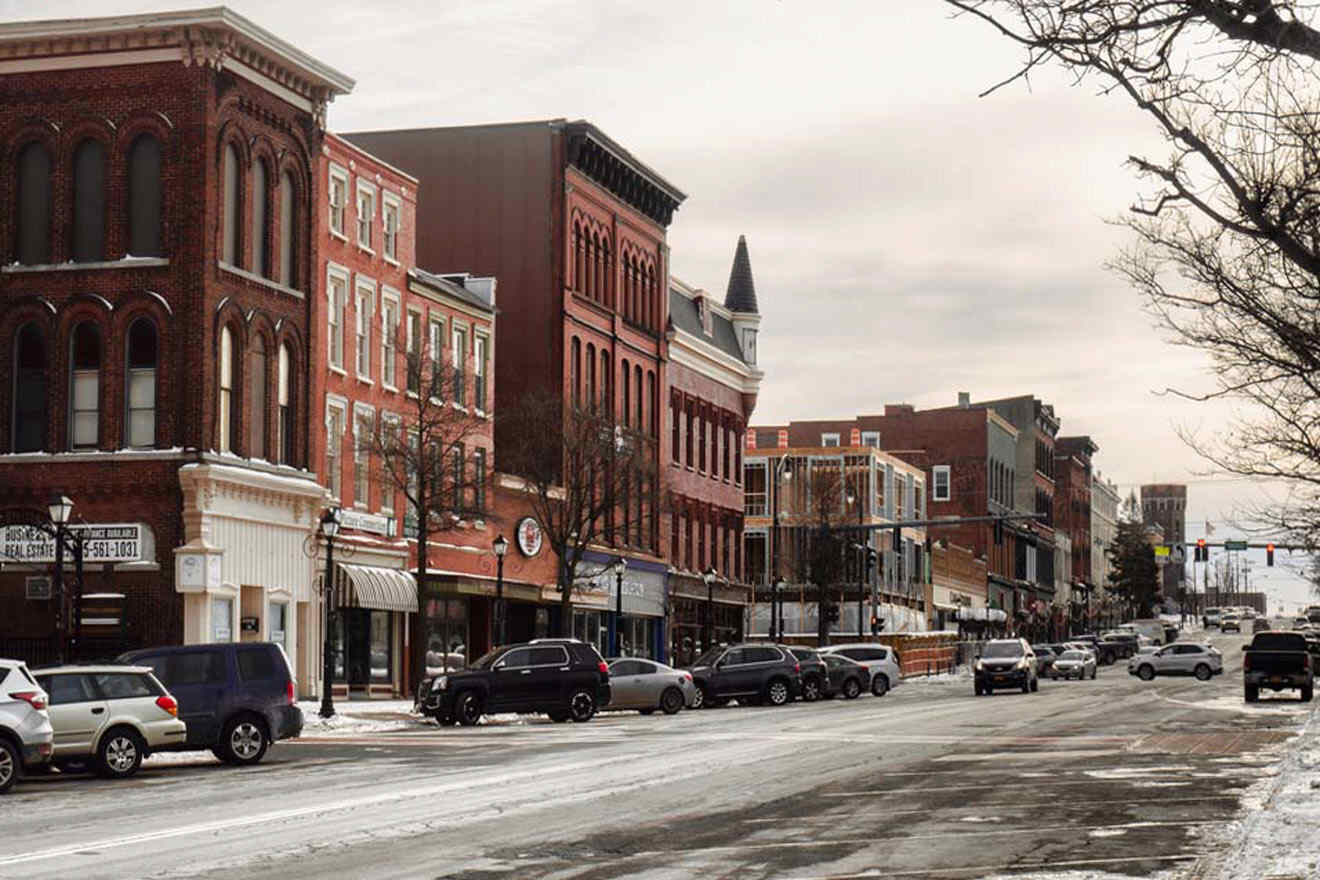 Duration: 90 min
Price: from US$35
Why you should take it: tour focused on Oswego, NYC
If you are looking for New York City ghost tours, be sure to choose one that visits Oswego, as this ghost-themed tour will provide you with a unique perspective that other tours during the daytime won't! This after-dark adventure led by a professional guide will help you uncover all the mysteries you might have been afraid to ask about before!
Dive into spine-chilling tales from the city's shadowy past and present as you tiptoe through the eerie railroad tunnel near the Oswego River and creep past the most haunted places, such as ghost-infested houses, spine-tingling structures, and scary spots where phantoms and specters are said to roam.
The tour is wheelchair accessible and can accommodate a maximum of 22 travelers.
5. Immerse yourself in a haunted Broadway tour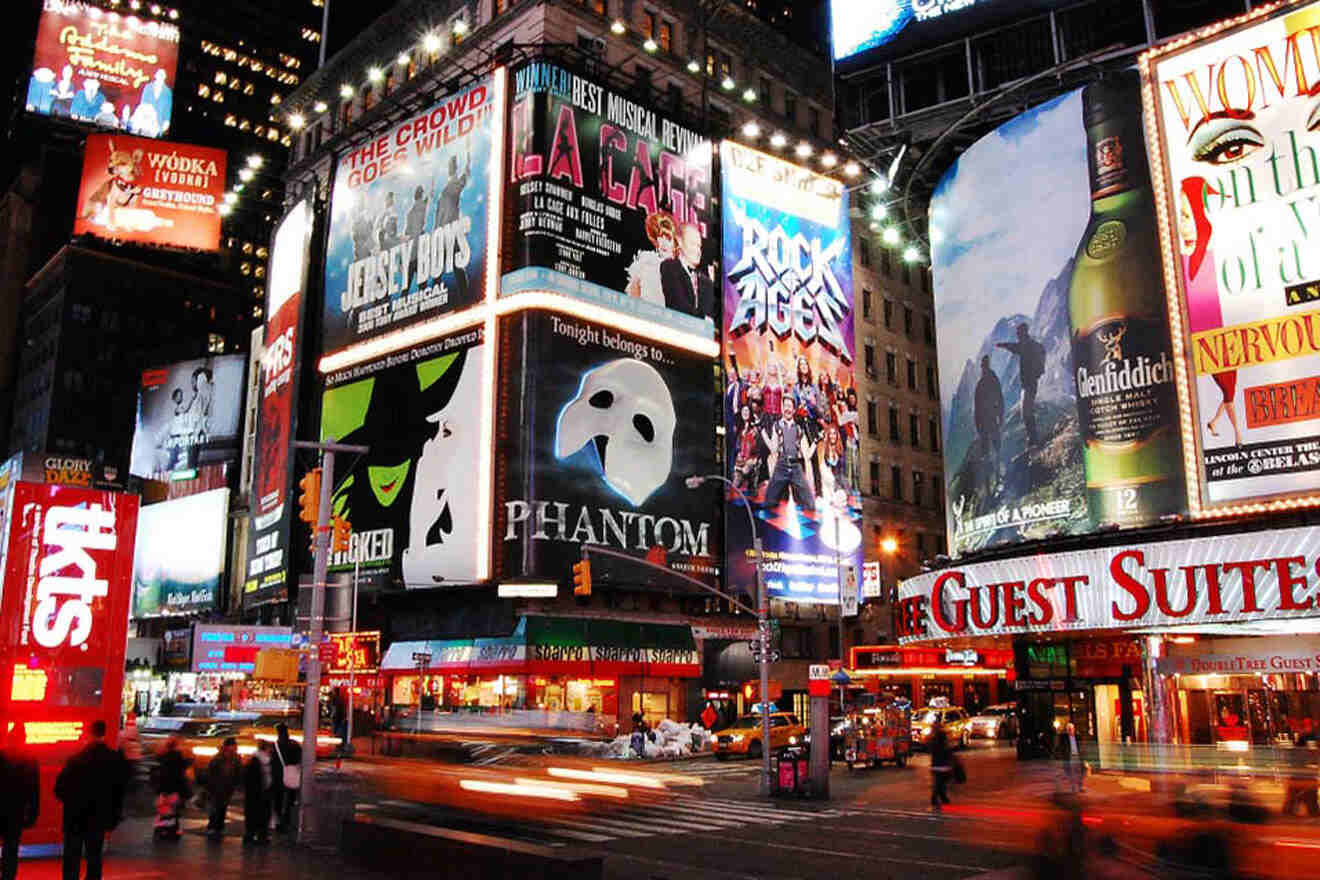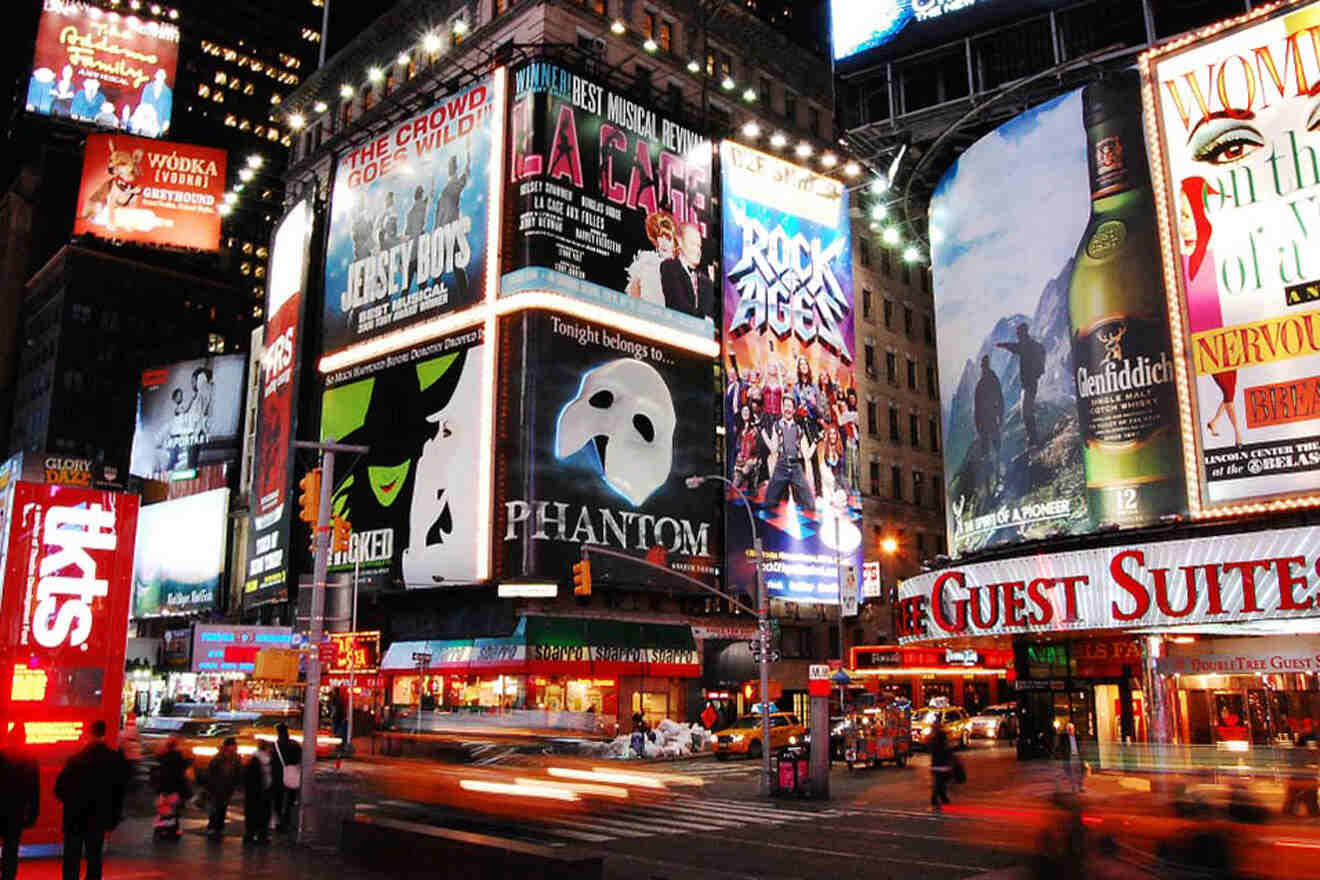 Duration: 2 hours
Price: from US$50
Why you should take it: the opportunity to explore Broadway's landmarks
If you and your friends already went through the most famous haunted tours in New York City and think there is nothing else to see, I beg to differ. This 2-hour walk tour is a perfect experience for theater buffs, as you will explore each iconic public theater on Broadway and might meet ghosts that roam around during opening nights.
This hair-raising tour is led by a true theater insider and will leave you with goosebumps and unforgettable memories. You'll go through Broadway's iconic landmarks and highlights. Sing along to the eeriest anthems from the darkest Broadway musicals, and dance your way through a chilling stage number that'll have your heart racing.
And if you dare to peek into the future, book an optional session with a mystifying tarot and palm reader to conclude your paranormal adventure on this Broadway tour adventure!
6. Get spooked on NYC's haunted pub crawl
Duration: 3 hours
Price: from US$34
Why you should take it: learn about Greenwich Village while sipping drinks
If you want to experience the Greenwich Village ghost tour from a little relaxed perspective filled with booze while you learn about the resident ghosts that prowl the city's streets, then this is the tour for you!
Your crawl starts at The Slaughtered Lamb Pub NYC, where you'll get the opportunity to learn about spooky folklore and the history of the pub's origin. After that, you'll pass by Gay Street and hear about the notorious Gay Street Phantom, who is said to be still in the area today.
You'll pass by the Northern Dispensary and the Cherry Lane Theatre and visit the infamous 86 Bedford St, one of the most iconic speakeasies from the Prohibition era.
While you enjoy your drink in Jekyll and Hyde Restaurant, you can hear all the important stories about LGBTQ history and its spooky side.
7. Explore ghosts roaming around East Village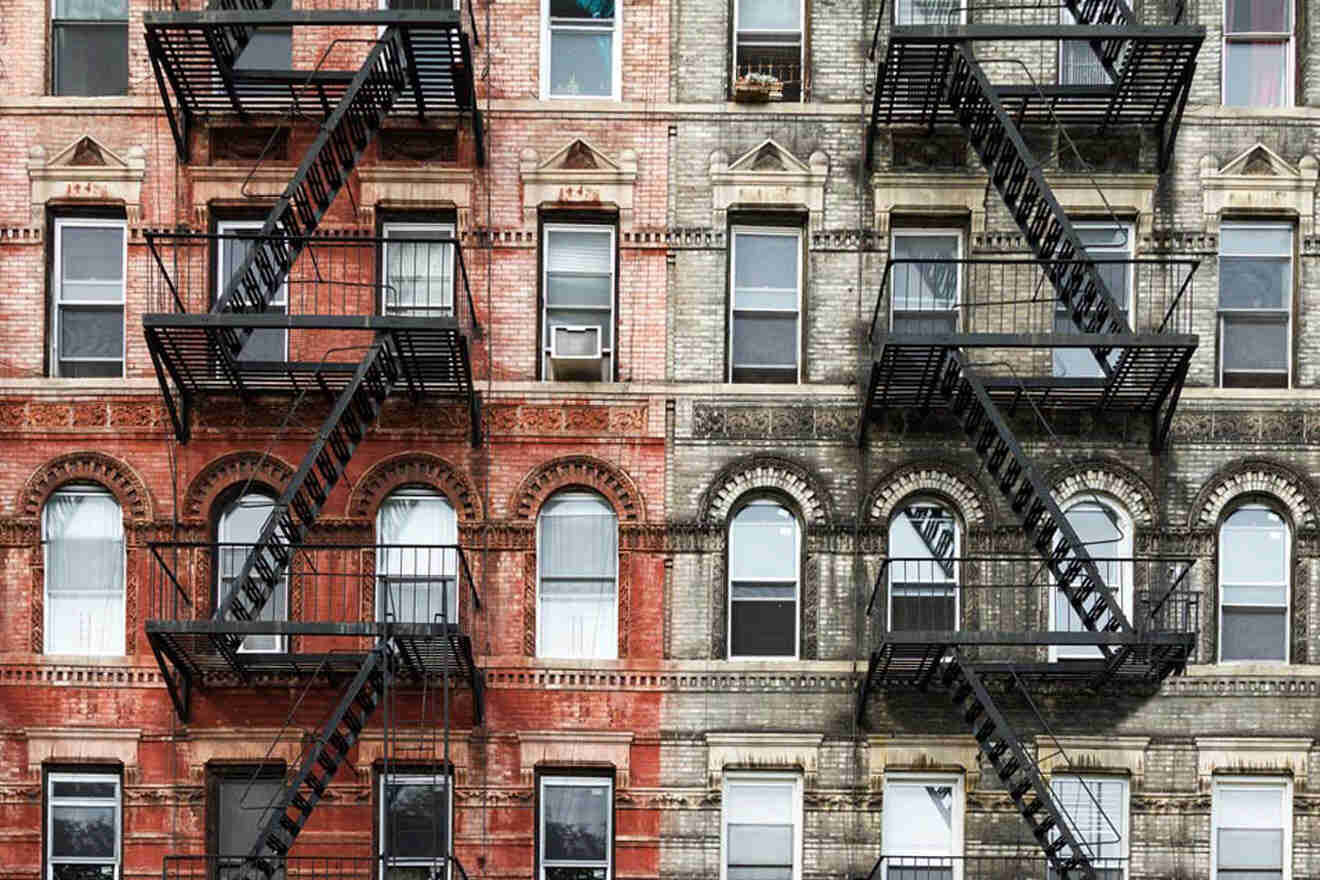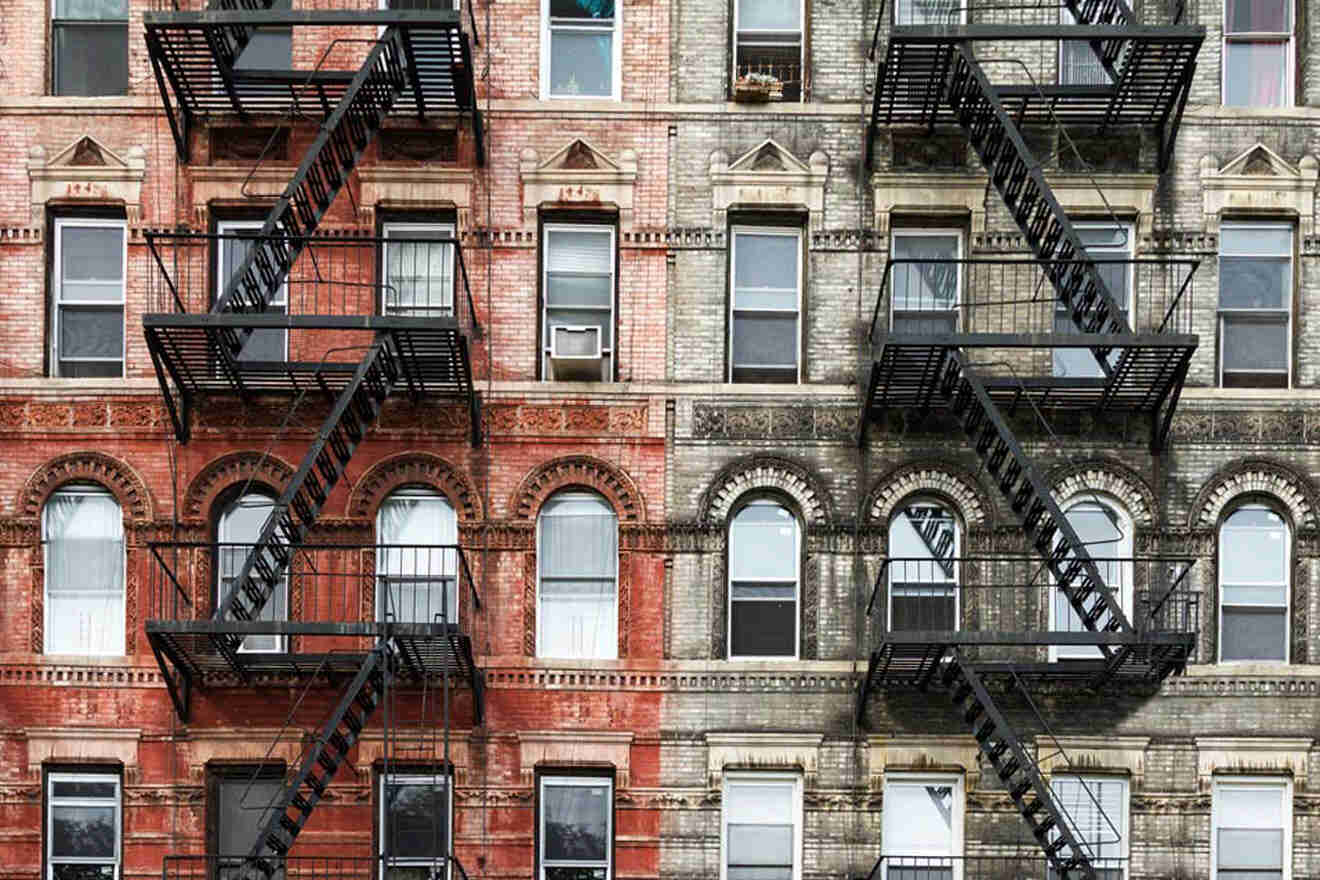 Duration: 90 min
Price: from US$35
Why you should take it: learn about the most famous spirits in East Village
East Village is a unique place filled with different kinds of tales and vibrant cultural transformations! It was a Dutch colony in the 17th century and a melting pot of immigrants in the 19th and early 20th centuries, this neighborhood has seen it all. But there is one thing that shouldn't ever be questioned about the East Village: just how filled with haunted places it is, and this tour gives you a chance to explore them all!
You'll get to learn about Peter Stuyvesant, the ghostly one-legged legend, and some grumpy otherworldly librarians at the former Astor Library (now Joe's Public Theater).
Use the opportunity to debate the possibility of an afterlife at Harry Houdini's old haunting grounds, and brace yourself to encounter one of Manhattan's most notoriously haunted houses!
8. Hunt down ghosts in West Village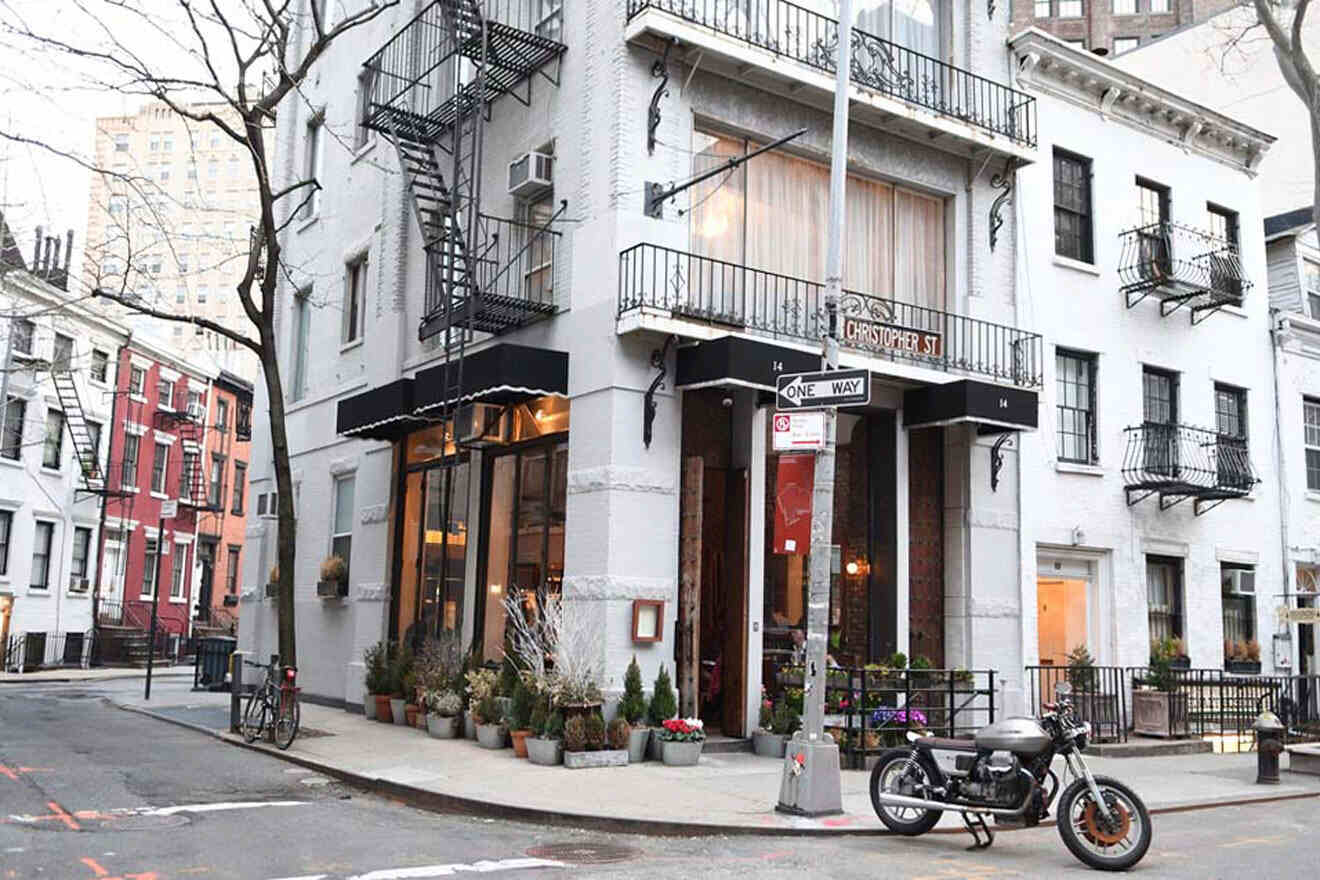 Duration: 90 min
Price: from US$35
Why you should take it: get to know the stories of the most famous of New Orleans' historical figures buried there
This walking tour kicks off near Washington Square North, leading you into the winding streets of the bewitching West Village.
You'll have the exclusive chance to hear many already forgotten ghost stories and the history of the urban legends on this bizarre journey through one of NYC's most peculiarly enchanting neighborhoods. Hear tales of phantoms, mystics, restless souls, and ghostly founding fathers like Alexander Hamilton and Aaron Burr!
You'll also have the chance to find out how this unique neighborhood and its aura inspired the legendary Edgar Alan Poe, and who knows, you might even get inspired to write some spooky stories yourself after this tour! This tour is an absolute must for fans of ghostly tales, the occult, and the peculiar side of NYC history.
9. See spooky tombs in Green-Wood cemetery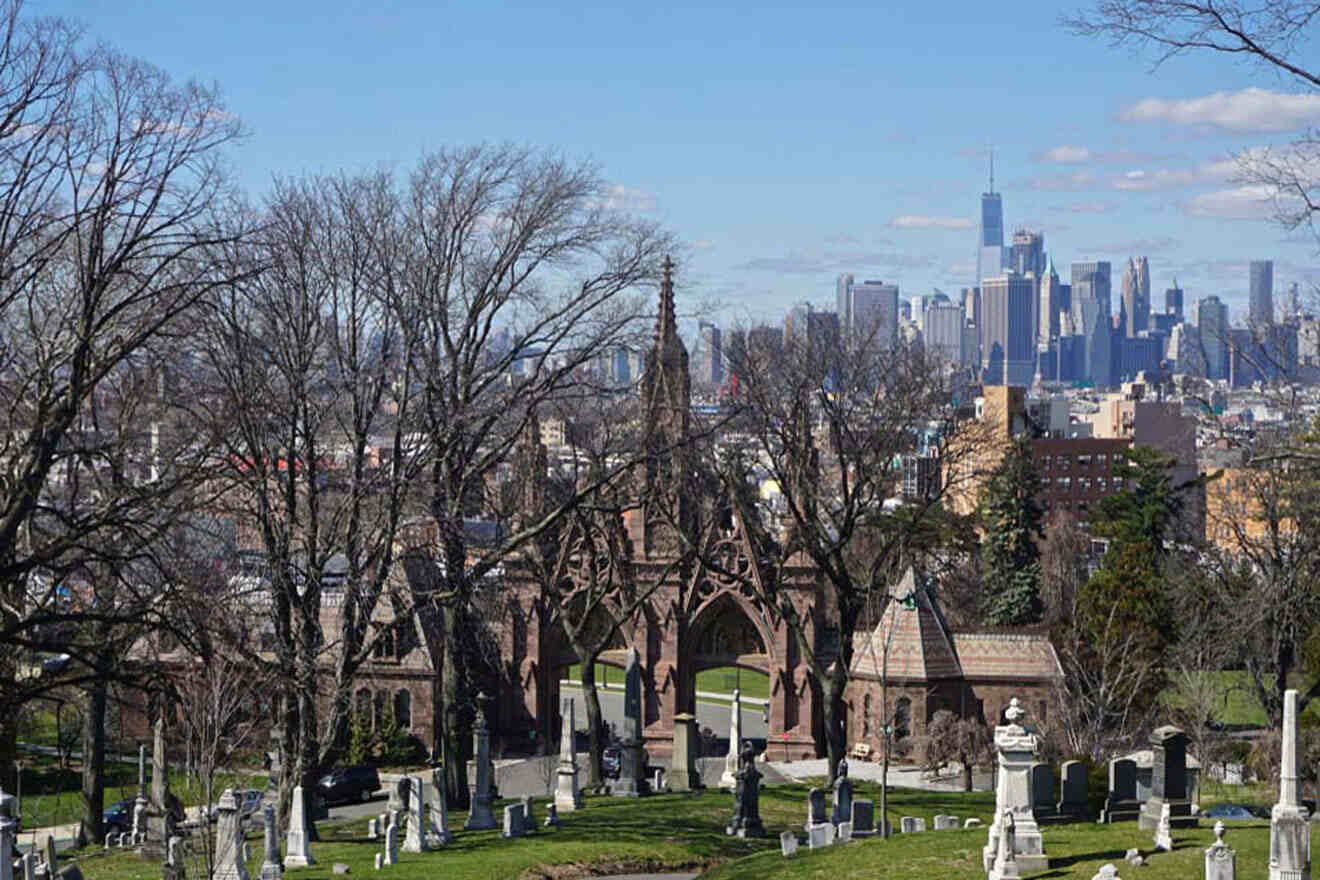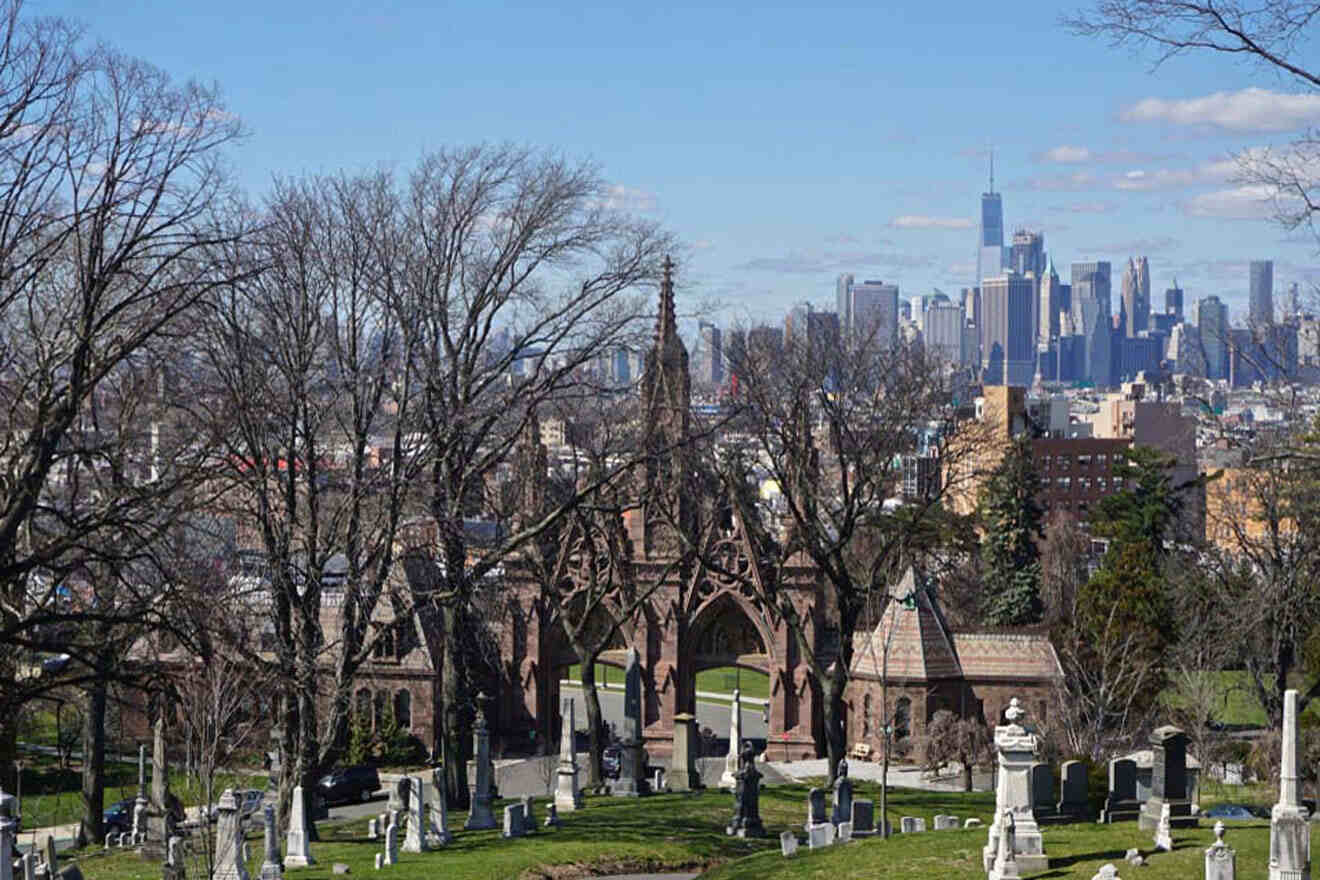 Duration: 2 hours
Price: from US$30
Why you should take it: cemetery-centered ghost tour
If you are a Victorian-style freak like I am, then this tour is a must-do on your ghostly adventures bucket list! Focusing on the captivating legacy of 19th-century Spiritualism, this tour takes you on a journey to the eternal resting places of mesmerizing mentalists, mysterious mediums, and more!
As you go through the cemetery, you'll get to understand this era and its fascination with death as well as learn how 19th-century technologies may have fueled beliefs in the spirit world! This tour also discusses a unique connection of spiritualism with the women's rights movement.
You will also visit the resting place of one of Spiritualism's founding mothers.
FAQs about NYC ghost tours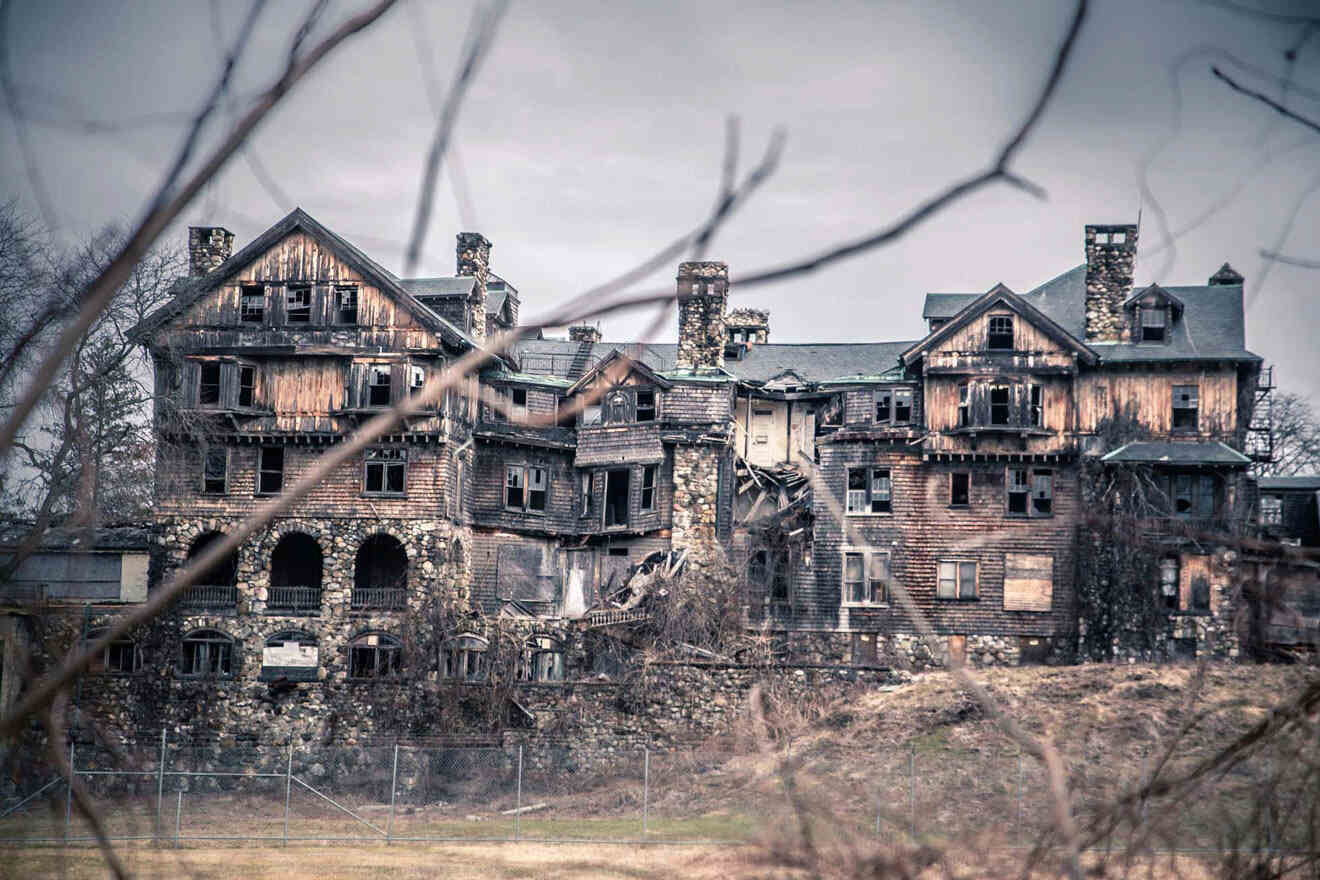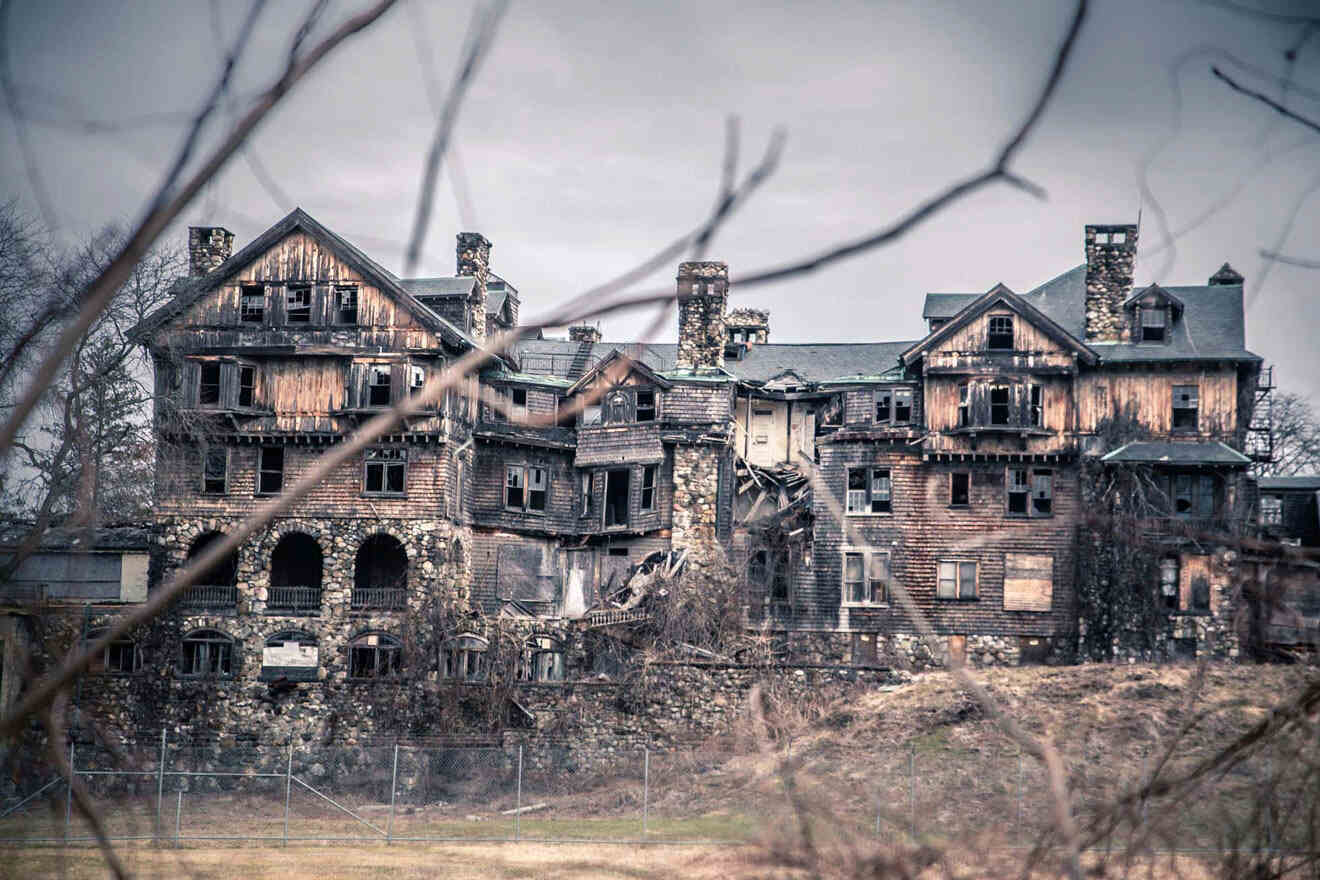 📜 Are the stories shared on NYC ghost tours based on real events?
Yes, many of the stories shared on NYC ghost tours are based on real historical events, folklore, and reported paranormal activity. The gangster-themed tour is a unique tour offering you stories of real-life gangsters from the city.
♿ Are NYC ghost tours wheelchair accessible?
It depends on the tour company and the specific tour. Depending on the historical significance of the locations visited, some NYC ghost tours may not be fully accessible, while others may. Oswego River tour is a great wheelchair-accessible tour choice.
🍲 Can I bring food or drinks on NYC ghost tours?
Again, it depends on the specific tour. If you want a fun booze experience paired with ghost stories, I recommend taking a pub crawl ghost tour. You'll visit many famous pubs and hear so much useful information that the additional drink price is worth it.
👚 What should I wear on NYC ghost tours?
It's best to wear comfortable walking shoes and dress appropriately for the weather, as many NYC ghost tours are conducted outdoors.
Conclusion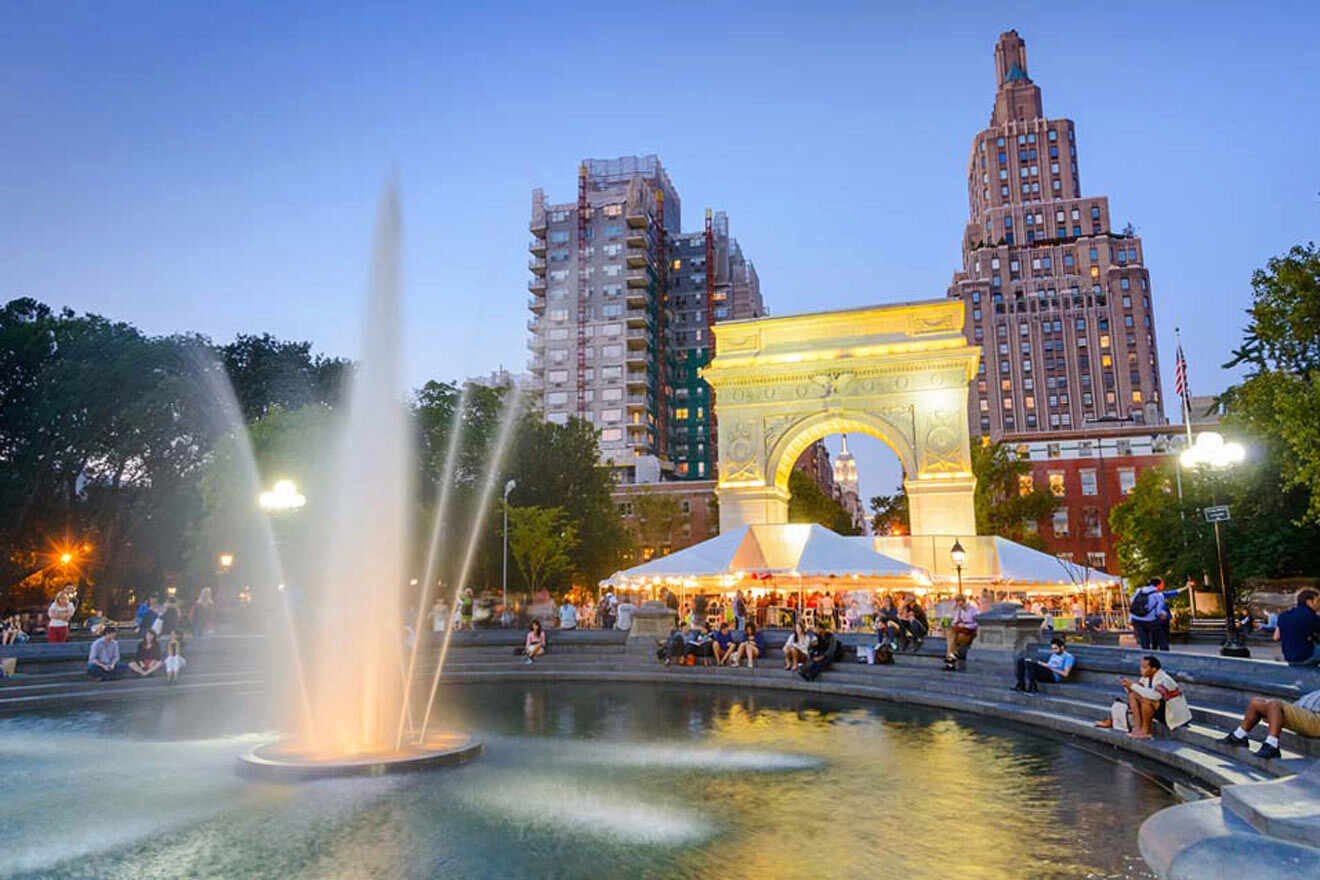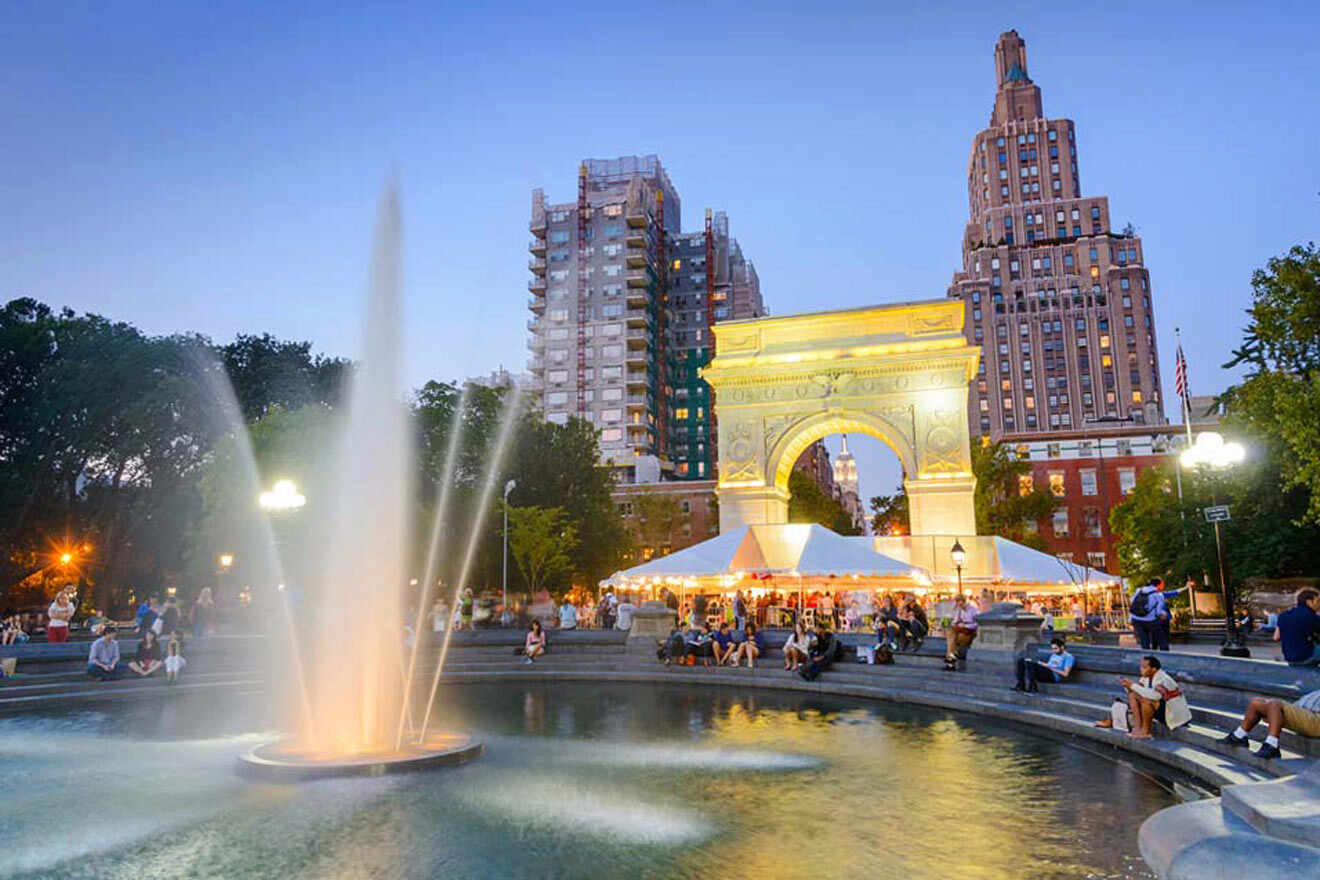 To sum it all up, NYC ghost tours offer a fascinating way to experience the haunted history of the city.
Whether you want to learn about real-life people and stories or prefer mystical folklore and want to explore your spiritual side, there are a variety of tours to choose from that can cater to your specific interests.
As always, don't forget to book your tour in advance, as with their popularity, these tours can easily sell out, leaving you without a spot on an unforgettable trip through the spectral side of the Big Apple!
And if you have anything to add or simply want to talk about your experiences with ghost tours, don't hesitate to share it in the comments below!
Happy ghost exploring,
Angelina
---
Pin it for later!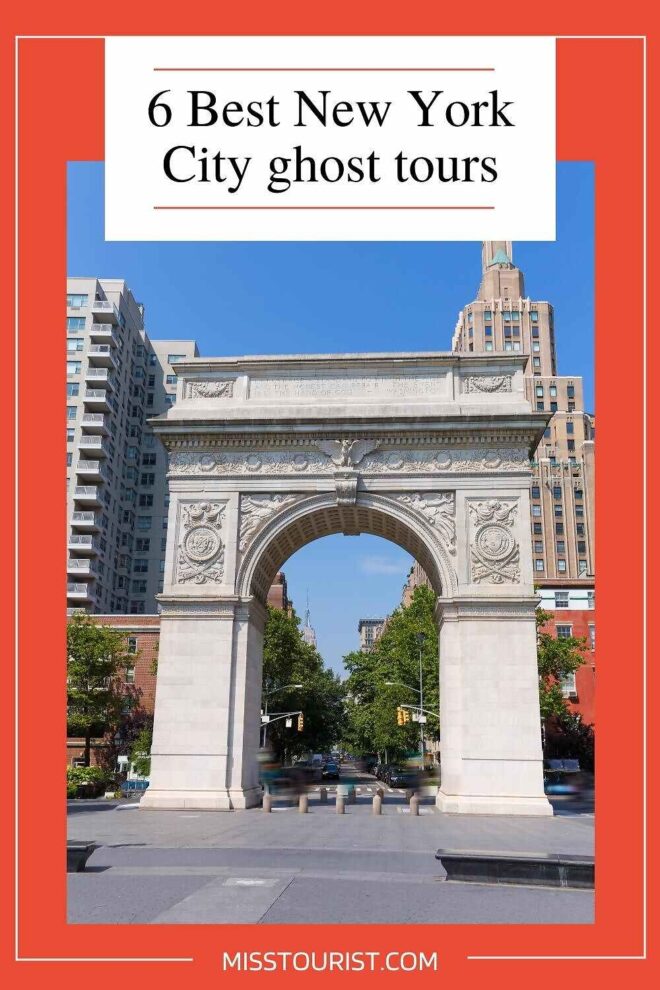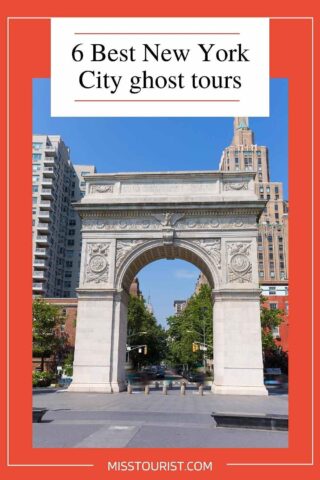 Pin it for later!