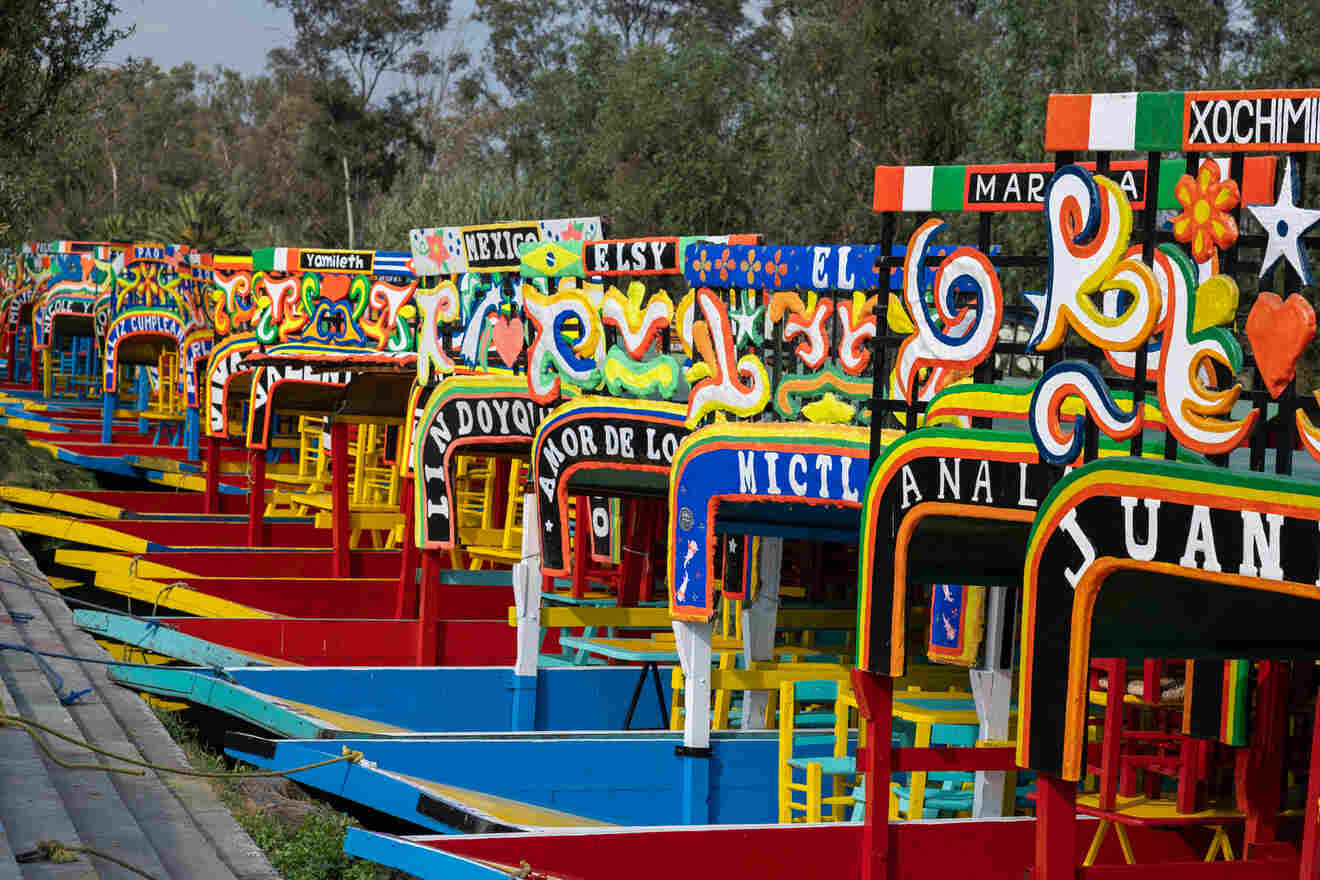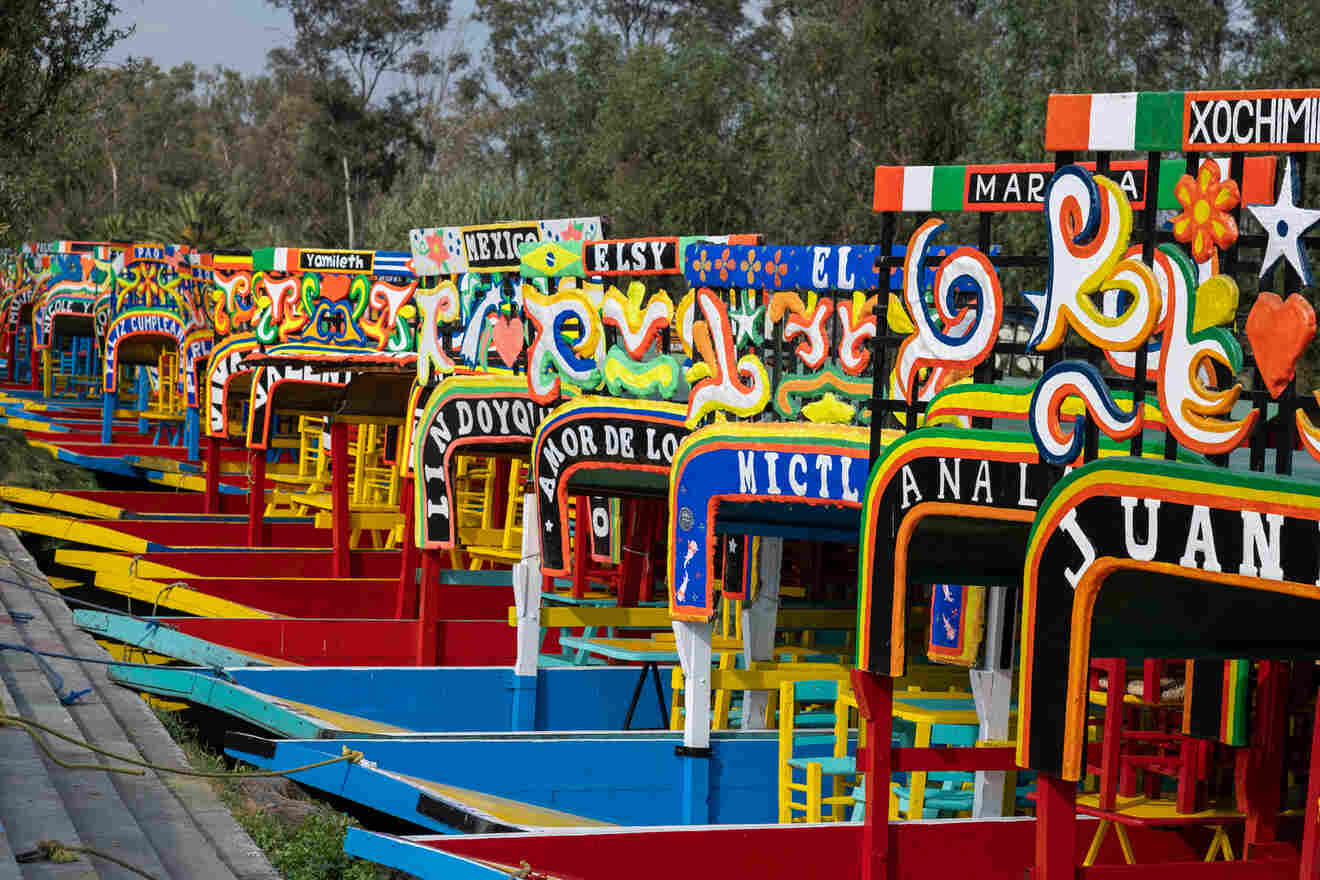 Welcome to Mexico City, where the vibrant culture, rich history, and delicious food will sweep you off your feet! There's no shortage of fun and exciting Mexico City tours to explore, so I spent quite a bit of time researching the best ones to offer you. I also included a bonus section with day trips you can take from Mexico City while you are there.
From tequila tasting at the Teotihuacan pyramids, Mexico's most iconic colonial city, to tasting traditional Mexican cuisine, exploring colorful neighborhoods and diving into the fascinating past of ancient civilizations, my handpicked selection of popular Mexico City tours will take you on an unforgettable adventure.
And let me tell you, these tours are selling out faster than a hot churro on a chilly morning. So, if you want to experience the best Mexico City tours, it's crucial to book your tour in advance.
So grab your camera, put on your walking shoes, and get ready to experience the best Mexico City tours!
If you are in a hurry
If you don't have time to read the whole post, I have a short list of the most demanded Mexico City tours.
Here are the main tours to book in advance:
1. Join a walking tour of downtown Mexico City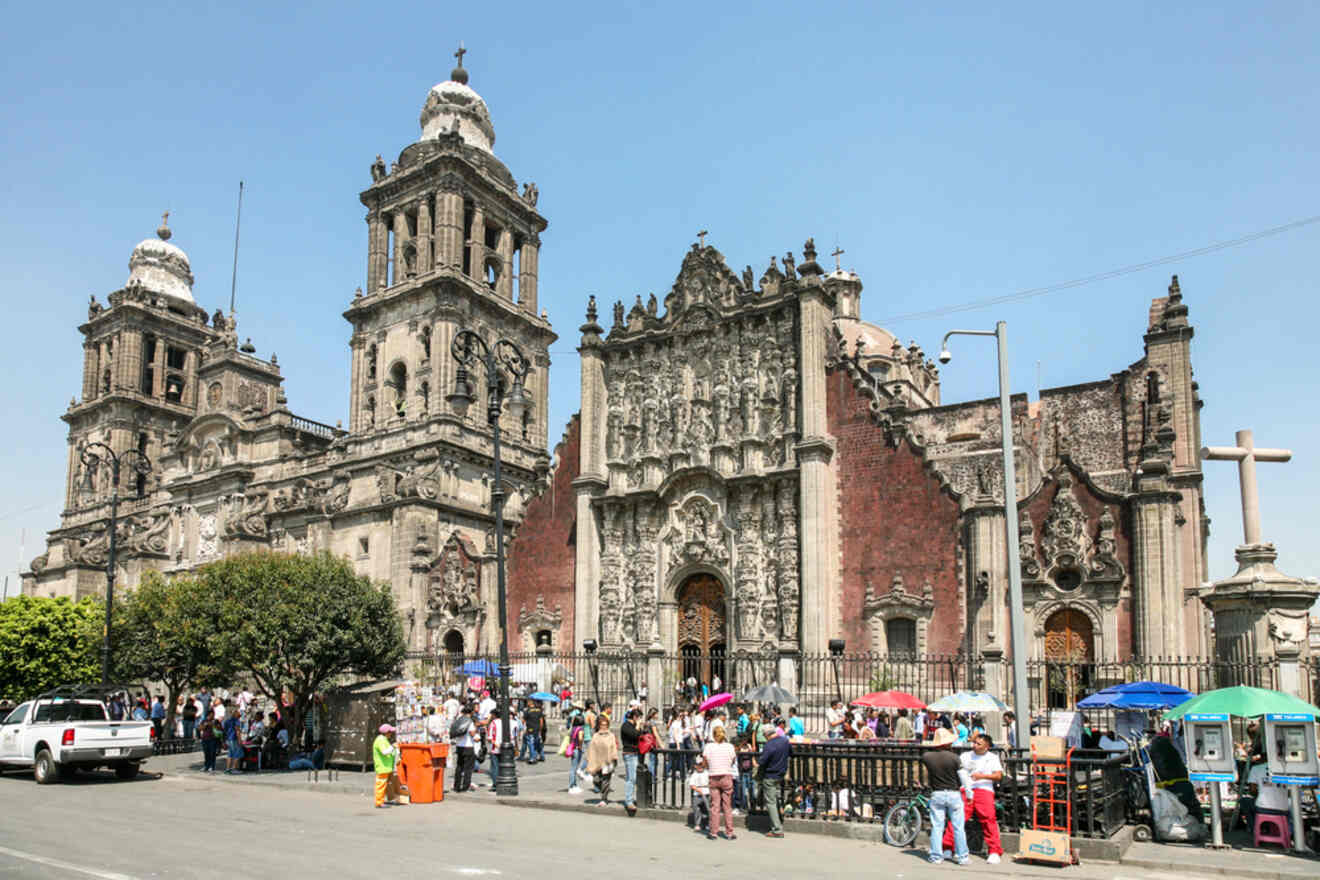 After a long journey to Mexico City, you were more than ready to rest in your hotel in Mexico City. Now it's time to take a small group tour – perfect for all you eager explorers!
The walking tour takes you on a 3-hour adventure to some of the most iconic historical attractions in Mexico City. With the group sizes capped at 15, get ready for an intimate and unforgettable adventure downtown!
Led by a professional local guide, you'll get to places like the stunning Metropolitan Cathedral and the breathtaking Palacio de Bellas Artes.
You can take a 2-hour private tour if you want more details and attention from your guide, and you have the liberty to choose a start time which is awesome. You could also take a free walking tour if you're on a budget but still want to get to know the city.
2. Experience tequila tasting in Teotihuacan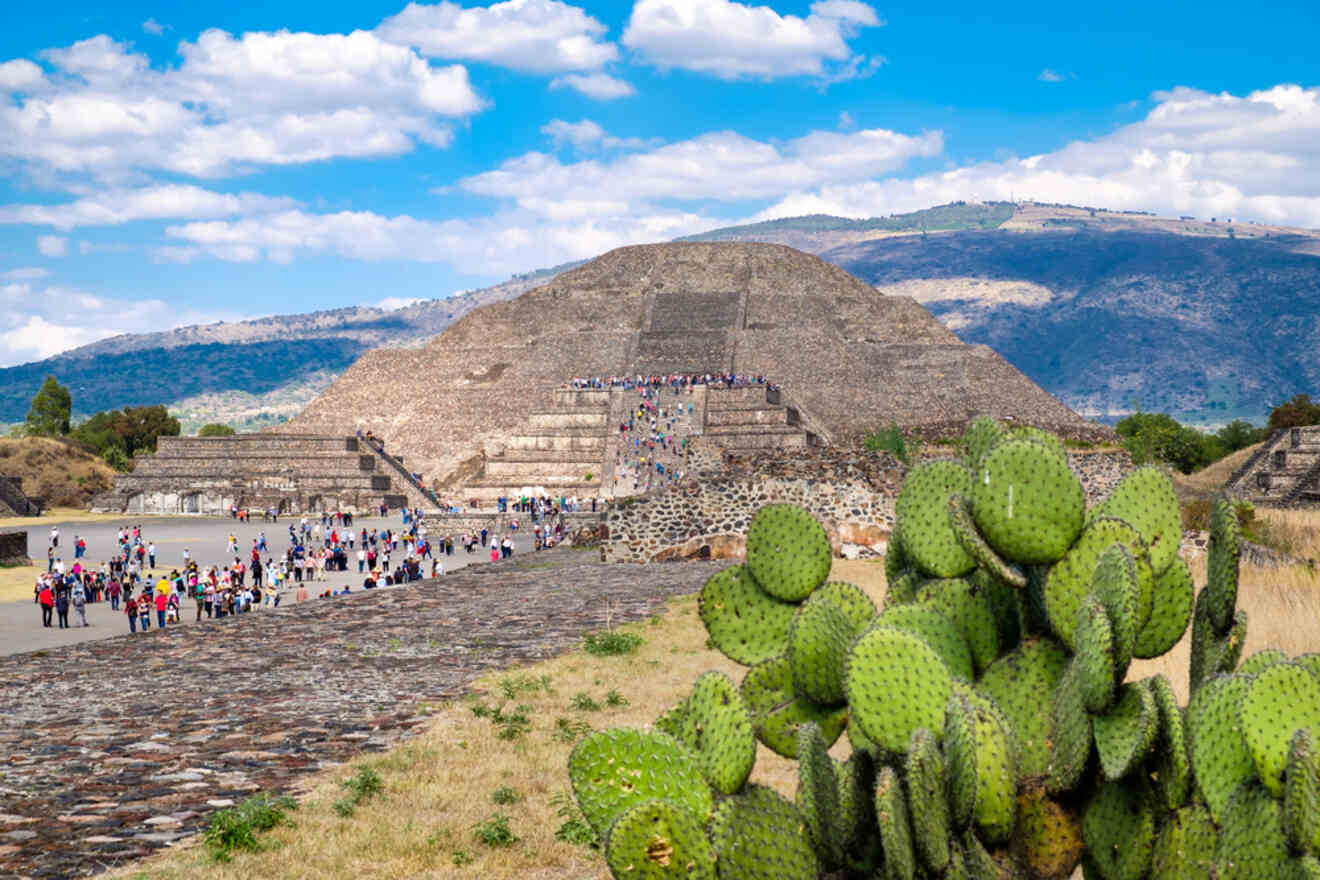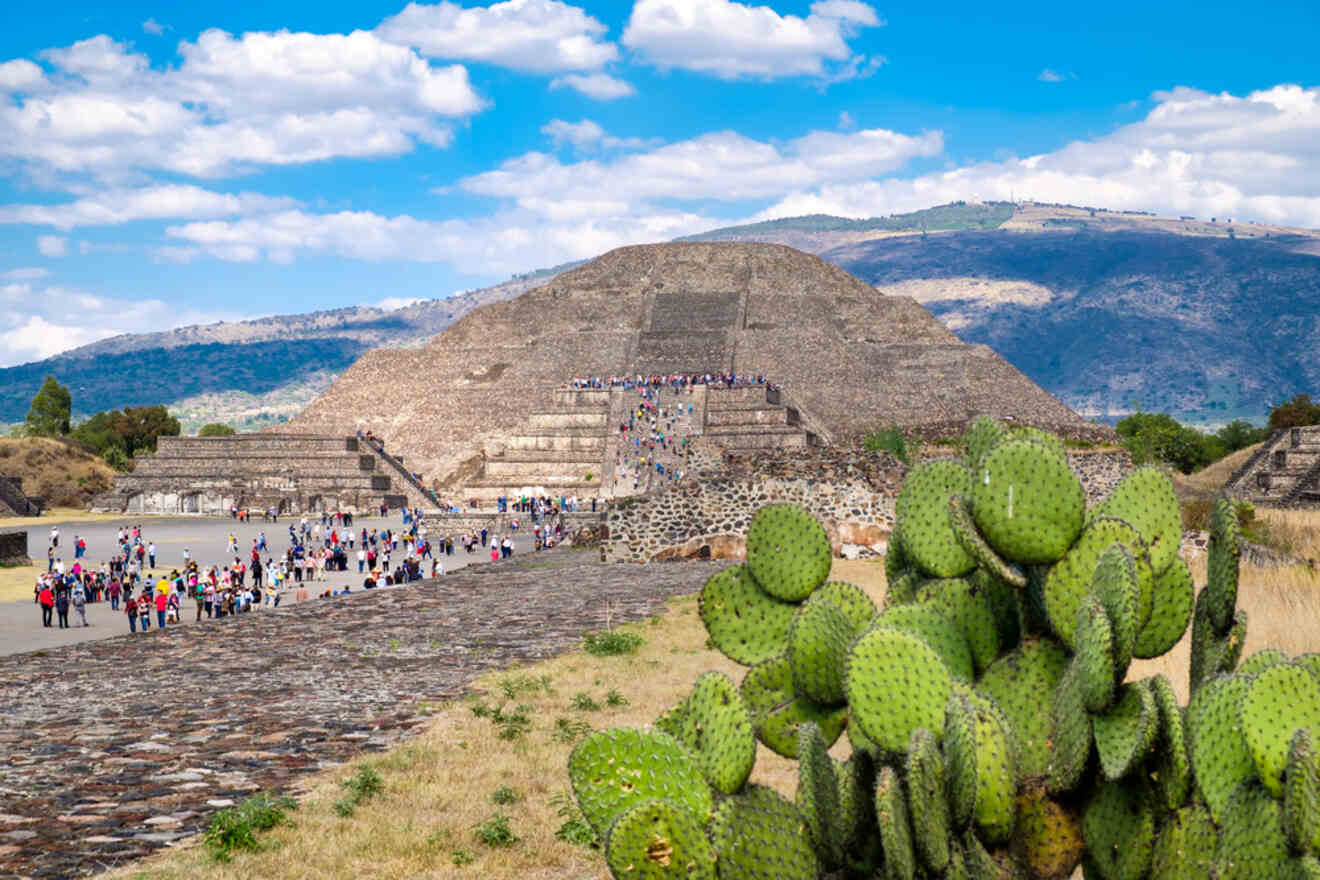 Get ready to beat the crowds and experience the awe-inspiring Teotihuacan pyramids, also known as the Ancient City of the Gods, on this early morning tour. The tour lasts 8 hours, and these tour operators got you covered with a hotel pickup!
Led by an expert archeologist, you'll explore this UNESCO World Heritage Site and gain insight into its majestic plazas and murals. It's an archaeological site like no other.
But that's not all, folks! You'll also get the chance to snap unforgettable photos from the top of both the ancient pyramids – trust me, your Instagram followers will thank you!
Get ready to taste some of Mexico's most delicious liqueurs, like tequila, mezcal, and pulque.
If 8 hours seems too long to you and you prefer privacy, fear not! You can take a private 1 to 5-hour Teoticuan tour with a hotel pickup. Your expert guide will show you the ins and outs of Mayan history in this ancient city while you explore the archaeological site and famous pyramids.
3. Savor the flavor of Mexico City food tour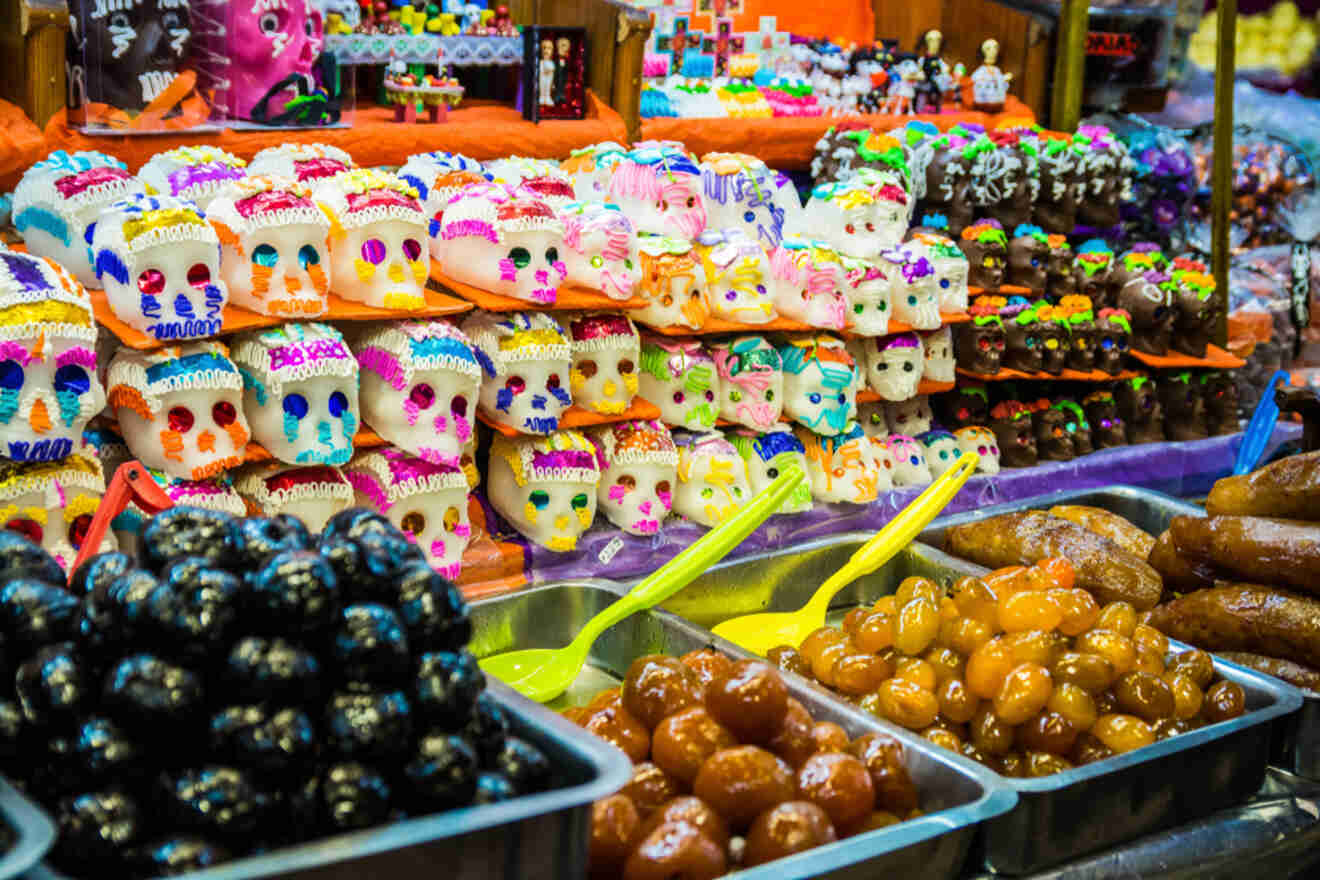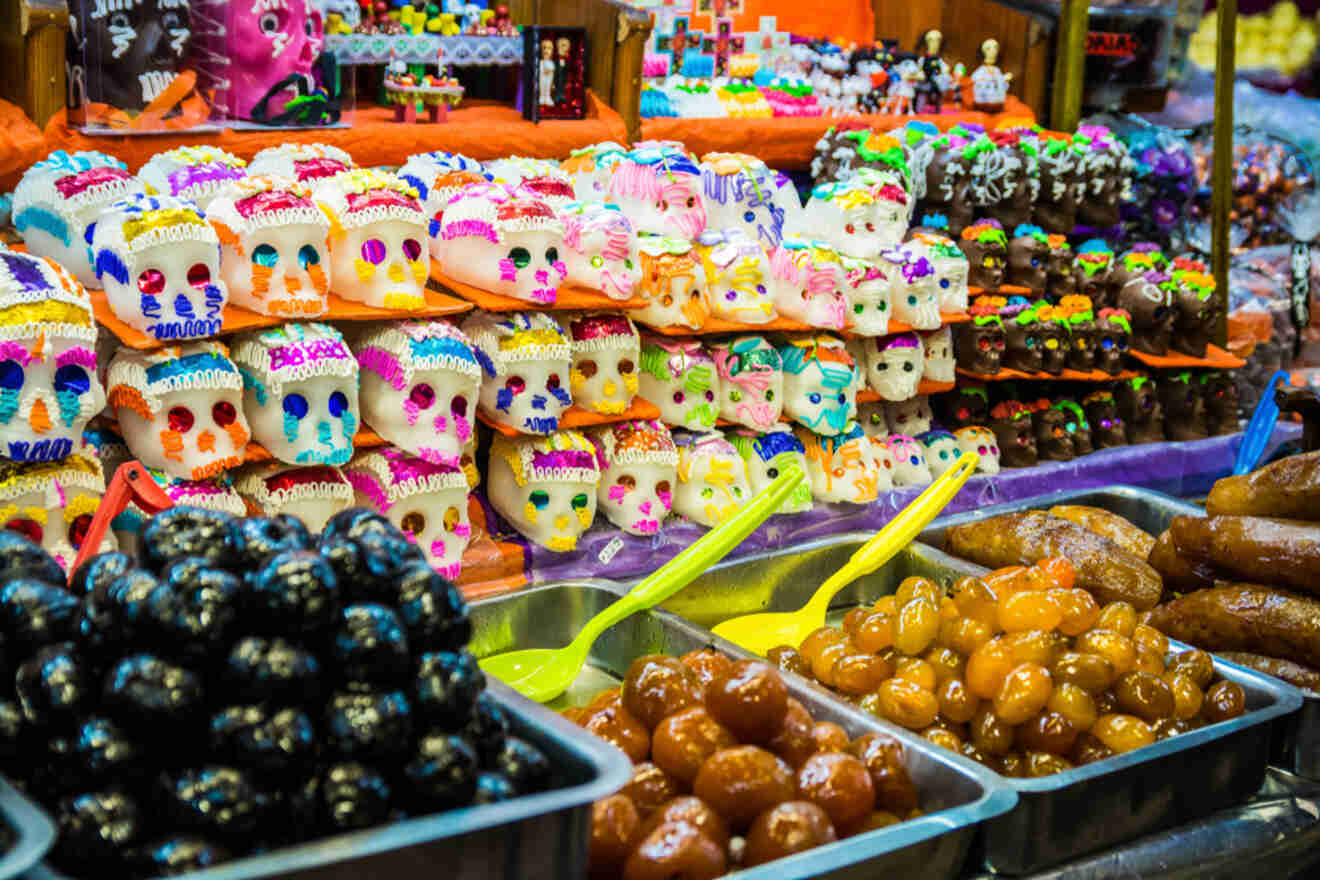 Get ready for a 5-hour mouthwatering adventure through the heart of Mexico City! This tour is a culinary journey through the heart of Mexico City, taking you to 8 different street food stalls for mouthwatering food tastings.
Explore the exotic local market and sample the best bites from each street food stall – from savory tamales to juicy elotes, there's something for everyone.
Looking to take your love of Mexican cuisine to the next level? Join the cooking class tour and try your luck at mastering some of Mexico's most delicious dishes! Led by knowledgeable locals, this cooking class tour will give you the opportunity to learn the ins and outs of authentic Mexican food.
4. Explore Xochimilco, Coyoacan, Frida Kahlo & UNAM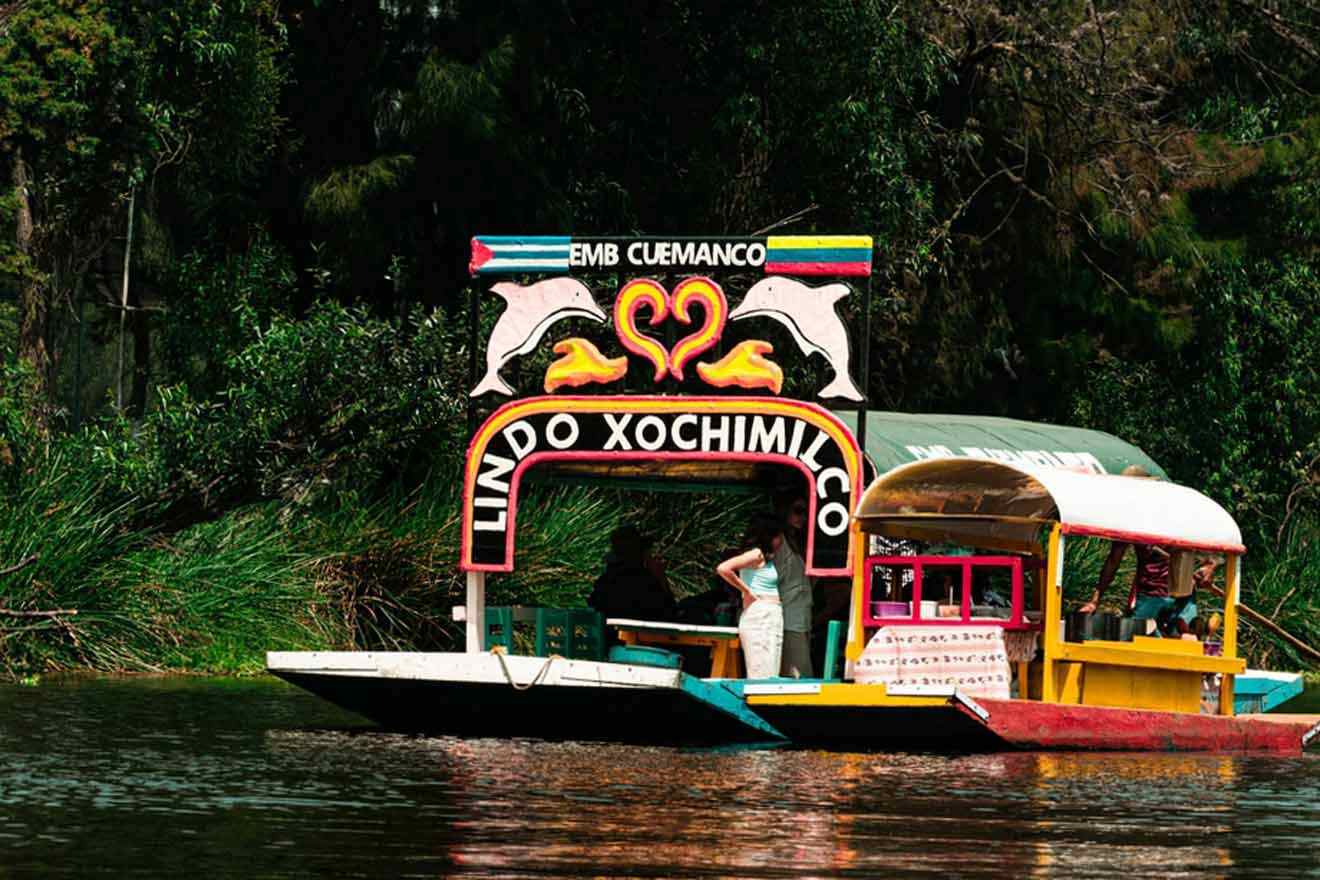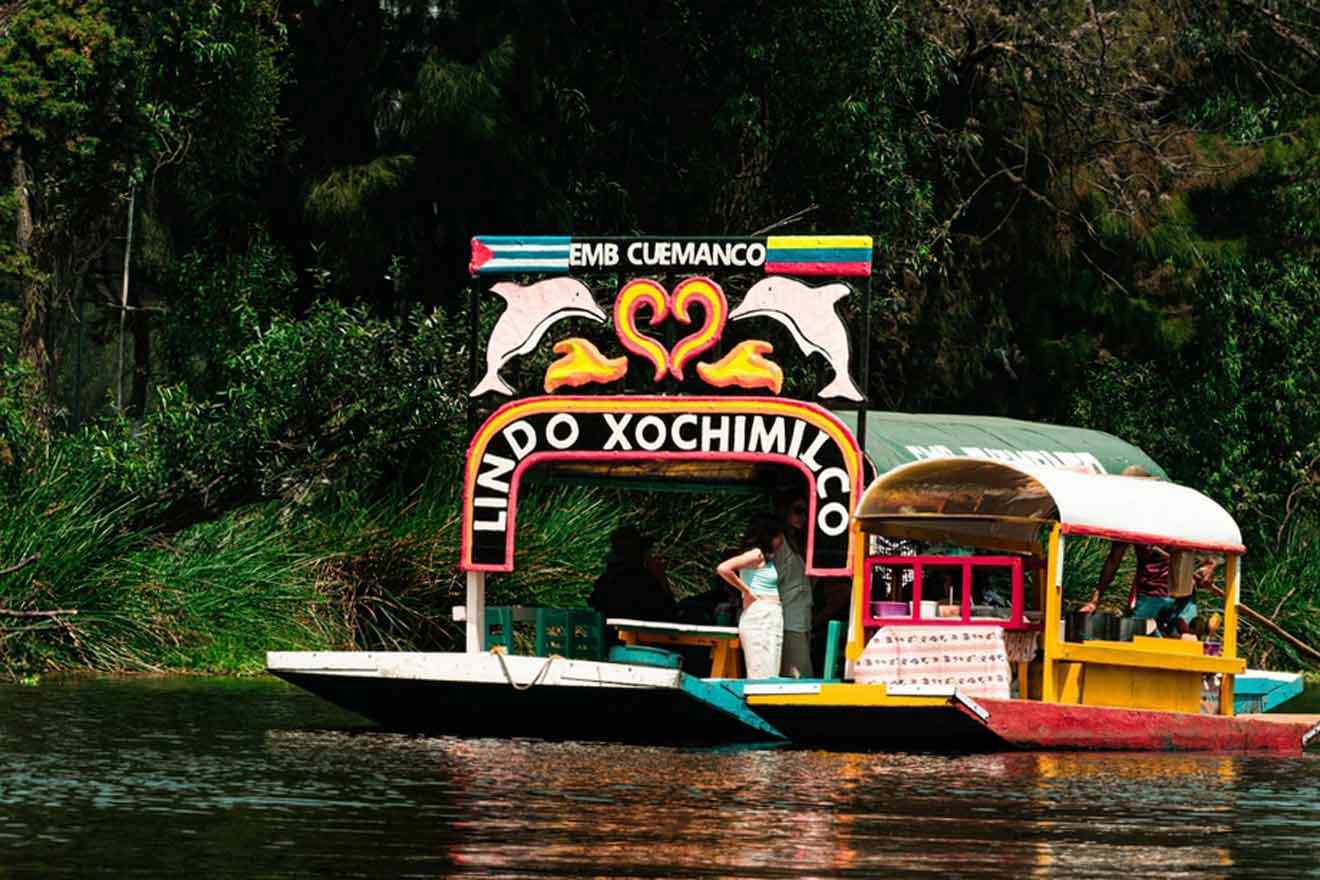 The full-day tour begins with a boat ride through the enchanting canals of Xochimilco – a must-do experience to absorb Mexican culture!
Next up is a walking tour of the campus of the National Autonomous University of Mexico – with so much ground to cover, you'll feel like a student again!
And there is a special treat for all the history buffs out there, the charming colonial district of Coyoacan, where you can stroll down leafy cobblestone streets and soak up the hidden gems of colonial architecture.
Head to "La Casa Azul ", aka the Frida Kahlo Museum, housed in the same striking cobalt blue house where Frida was born and spent the final years of her life. Get ready to step inside the world of one of Mexico's most iconic artists and see where she lived, loved, and created her absolutely amazing works of art.
You have the 6-hour private tour with a hotel pickup offered as well ( but you'll only have a panoramic view of UNAM). With your own personal guide, you will feel like a VIP while you are learning about Mexico City's history.
5. Unleash your inner fighter with "lucha libre"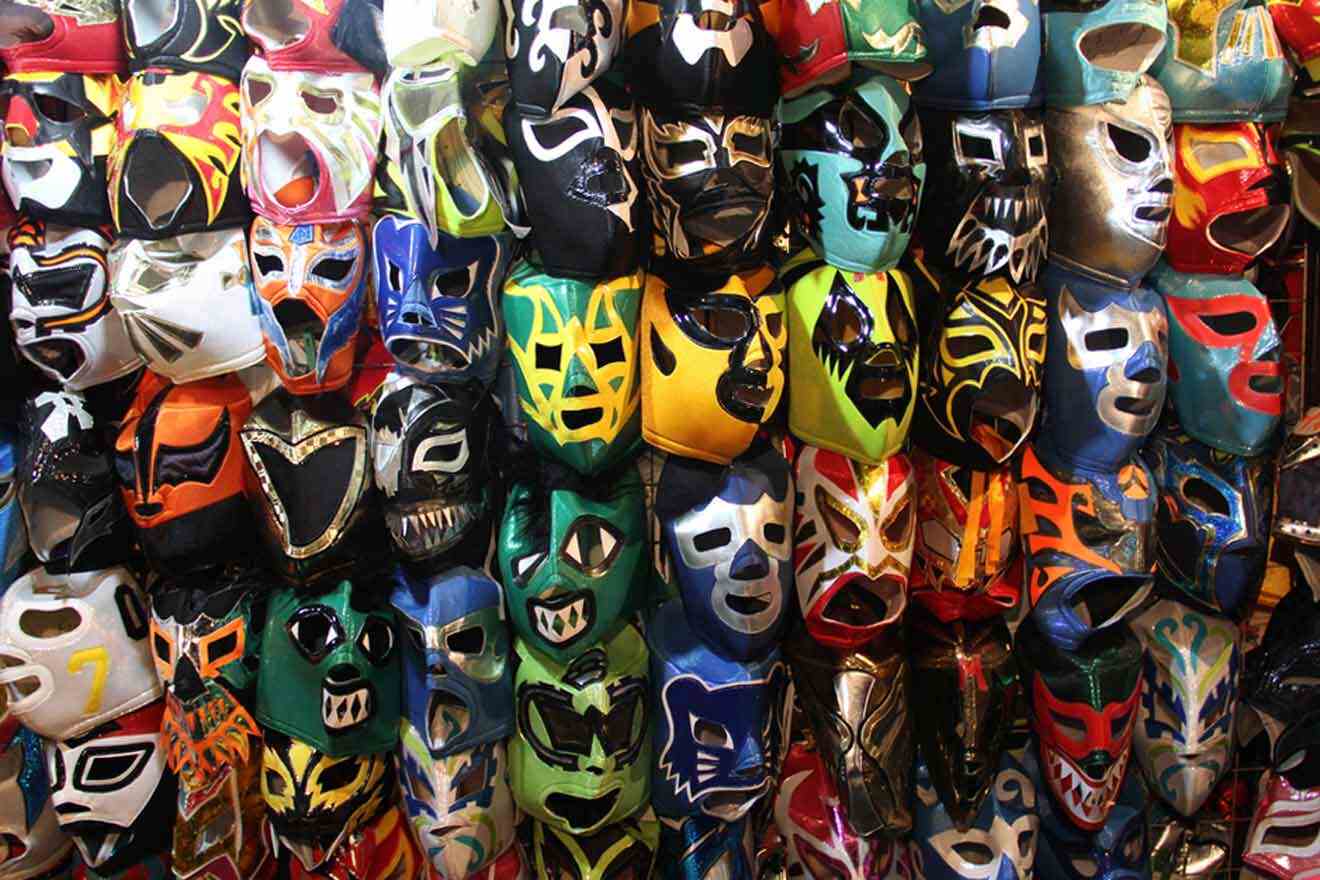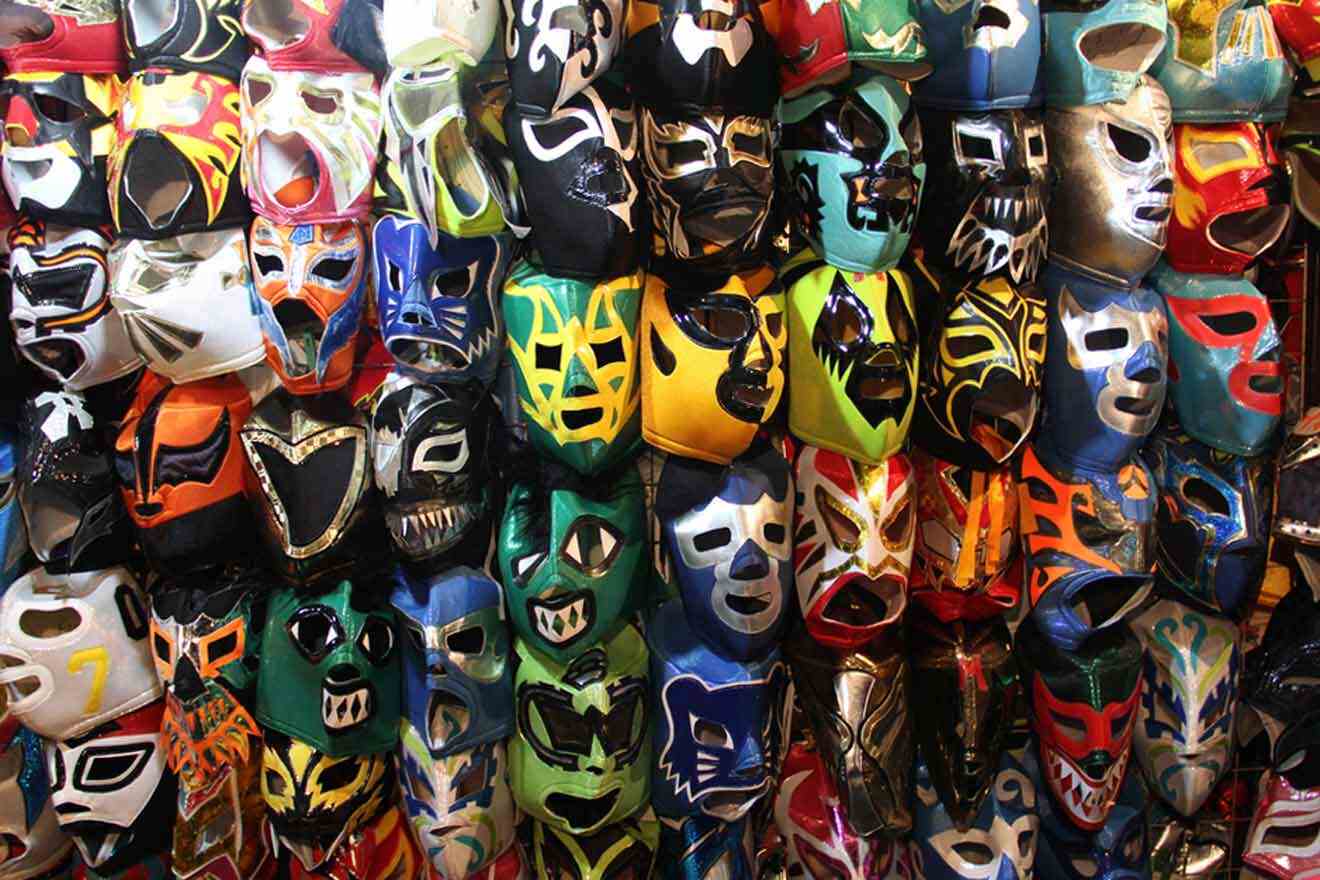 Are you ready for a 3.5-hour night of high-flying, action-packed excitement? Then you must visit an adrenaline-pumping lucha libre (freestyle) fight in Mexico City!
You'll be sitting in the best arena Mexico seats, so you won't miss a single heart-stopping move. And what's a Mexican wrestling match without a mask? You will receive an official wrestling mask to get you in the spirit of the night.
But before the match begins, your expert guide will give you the full rundown, so you'll know exactly what's happening in the ring. And to really get the party started, you will slam down 2 free tequila shots – because what's more Mexican than tequila and lucha libre?
6. Discover Mexico City's best bars on cantina crawl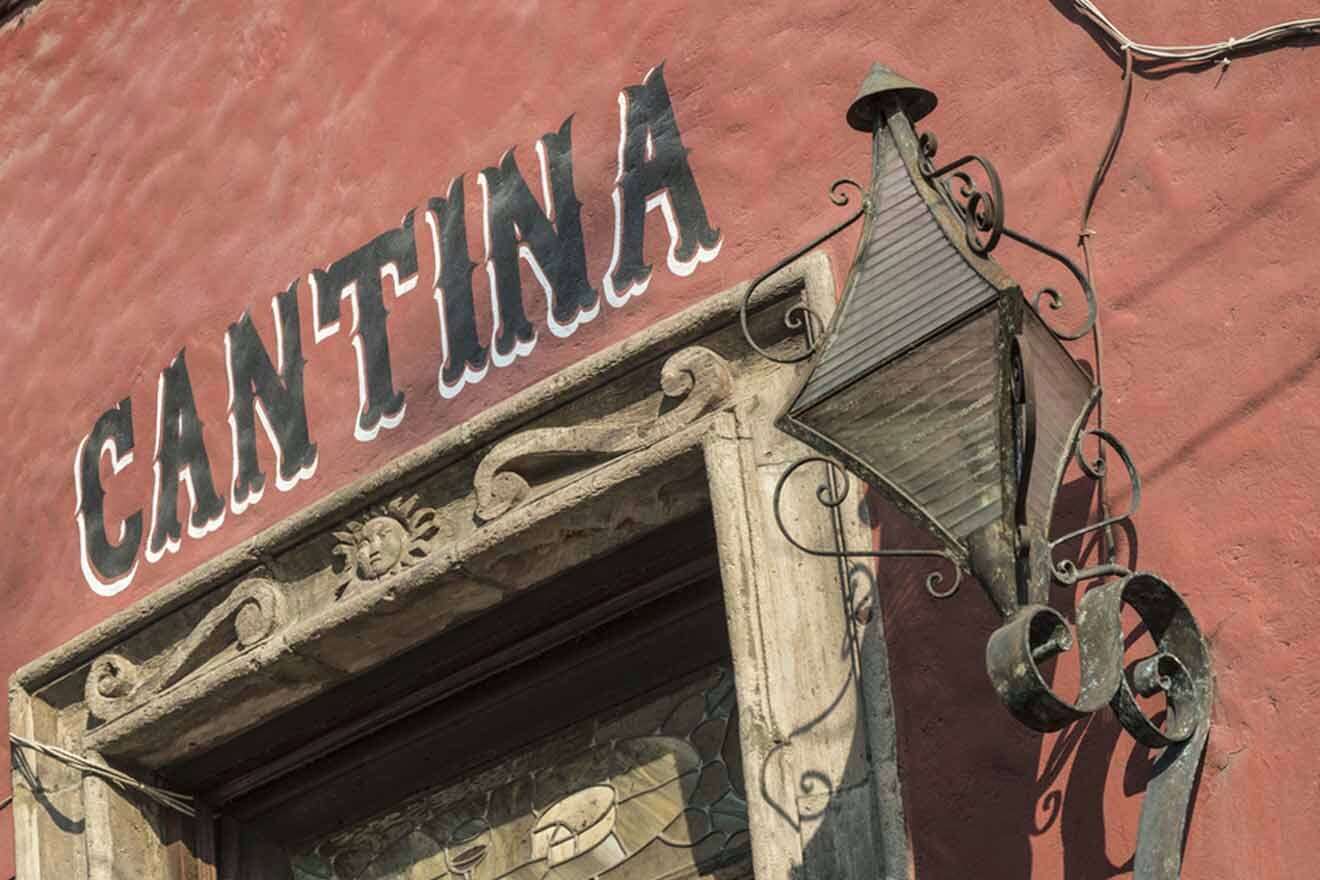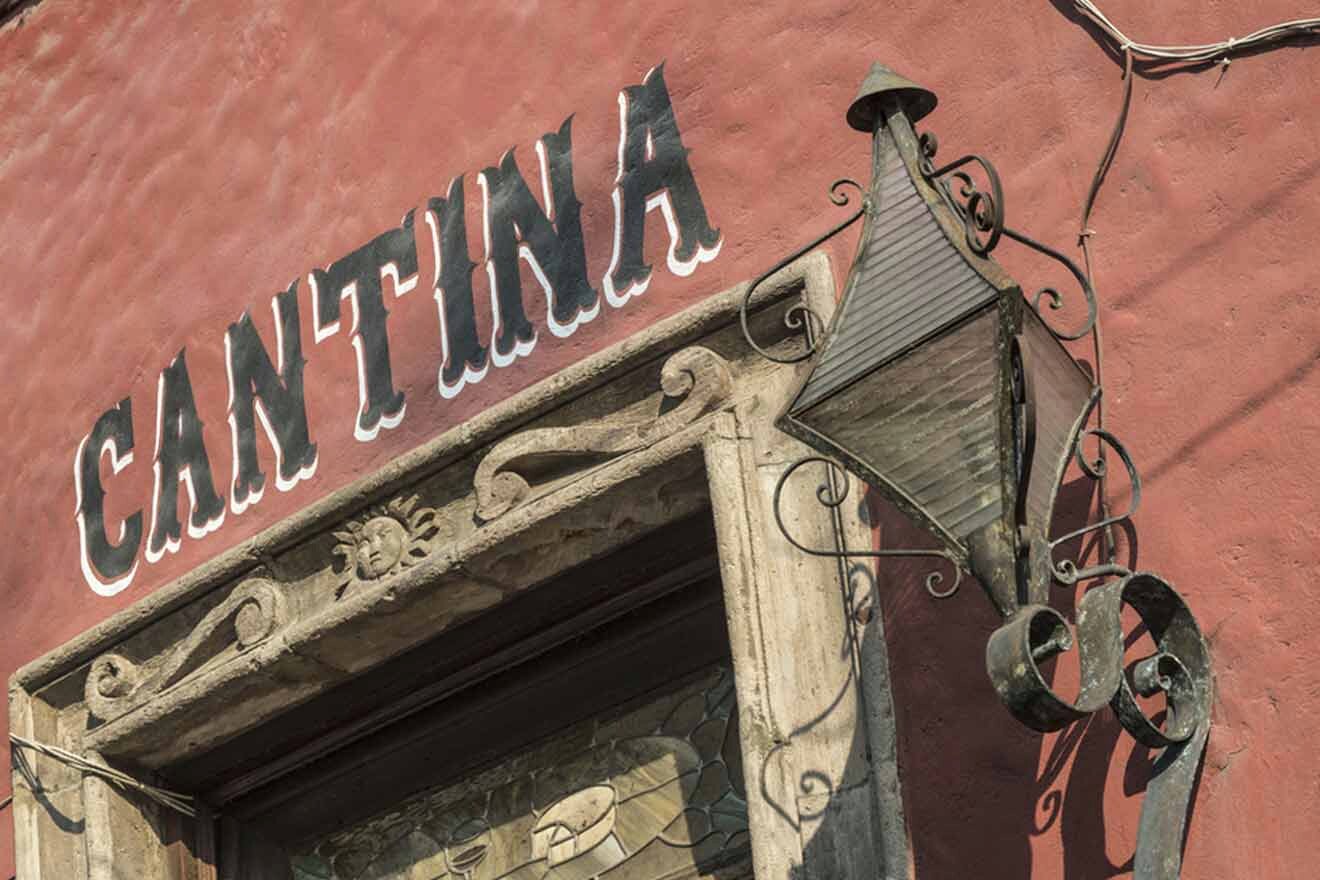 Join this 2.5-hour bar crawl tour like no other as you go through the heart of Mexico City's downtown district to discover the city's traditional cantinas!
Get ready to experience the true essence of Mexico as you rub shoulders with locals and fellow travelers alike while enjoying a selection of authentic drinks, including mezcal, tequila, and micheladas.
Your guide will lead you through hidden gems off-the-beaten-track, sharing fascinating stories and insights about the historical and social significance of these beloved bars in Mexican culture. And, no need to worry about dinner plans because tour operators got you covered with an authentic Mexican feast at one of the tastiest cantinas in town.
7. Travel back in time with Anthropology Museum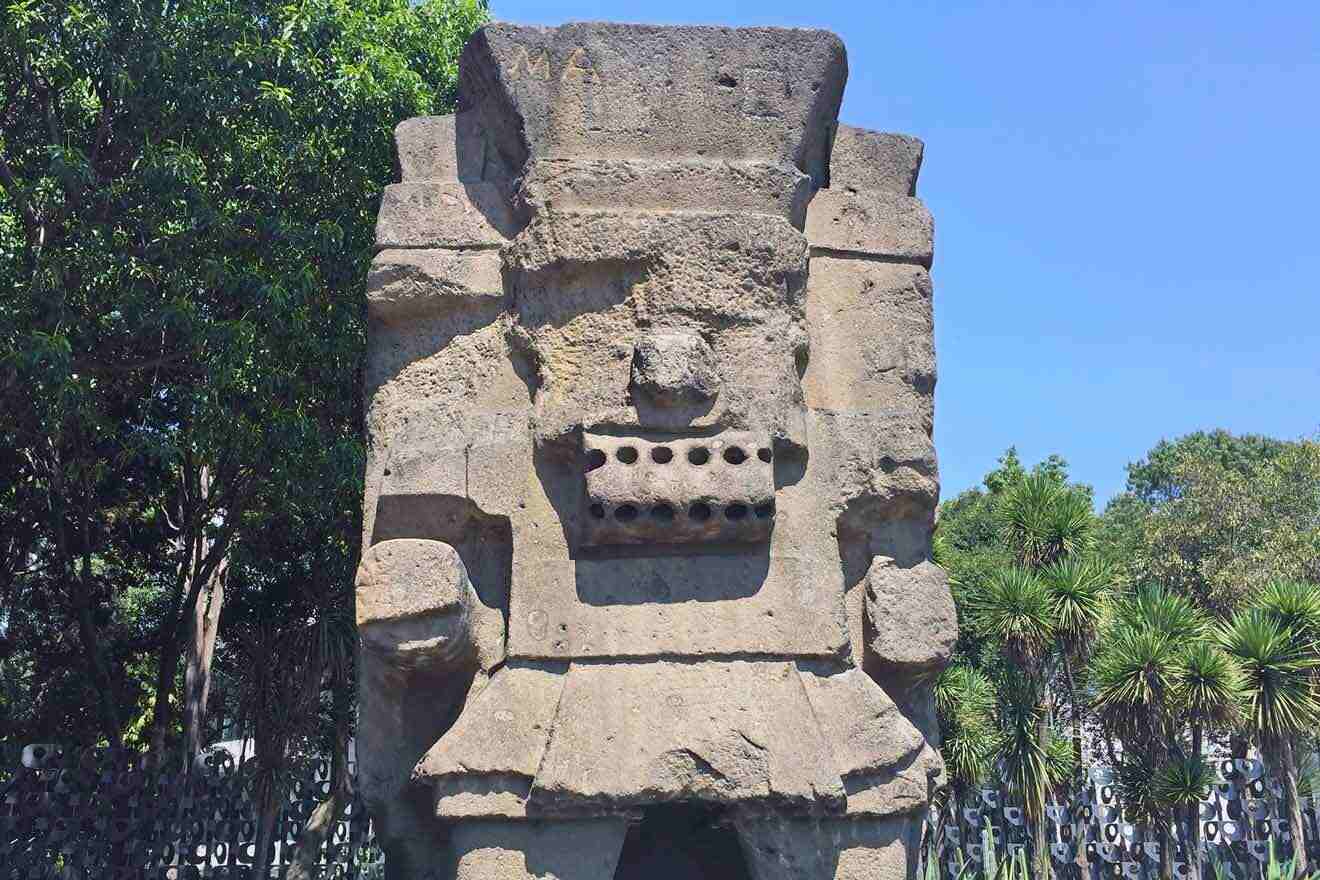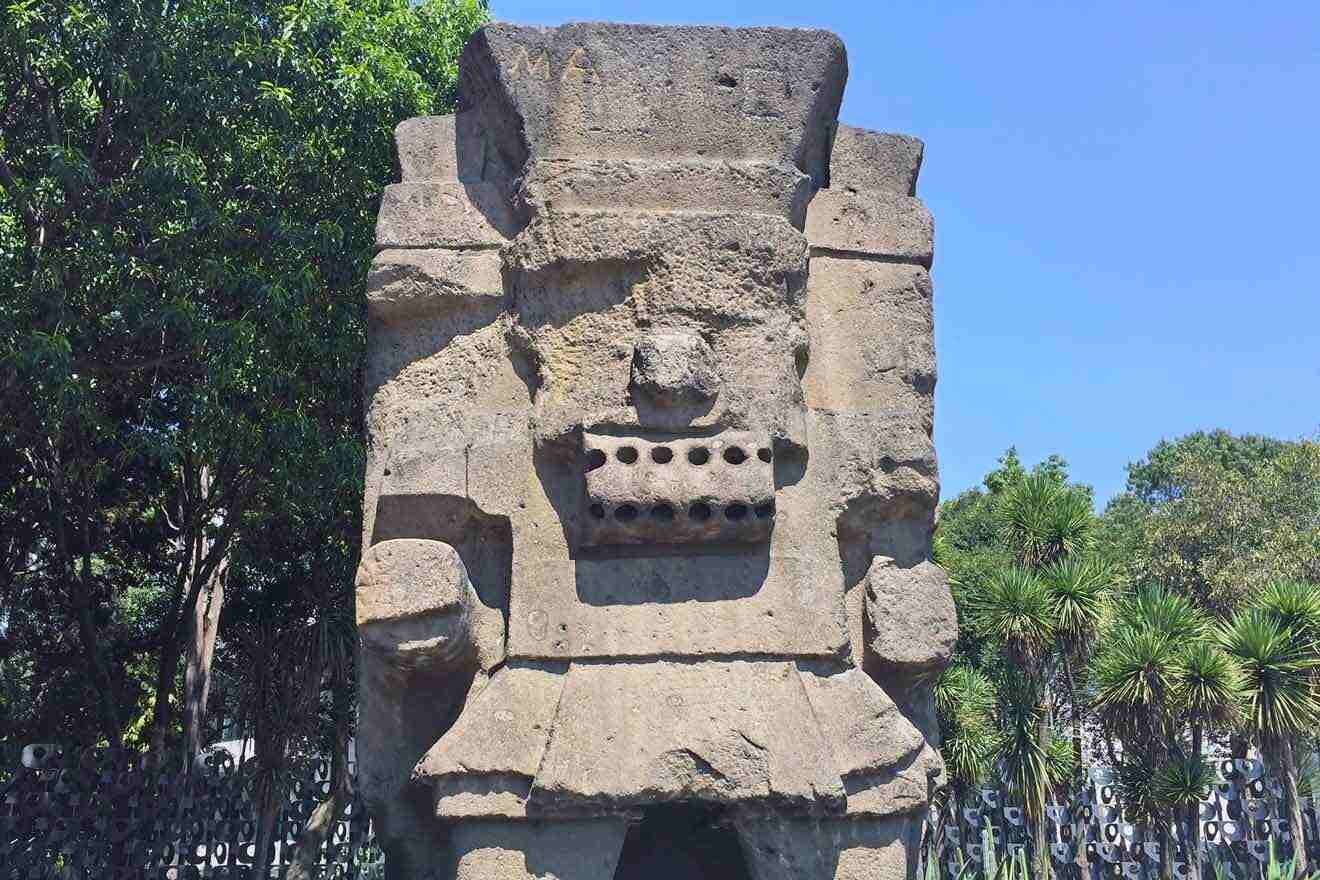 When choosing the best tours in Mexico City, make sure to add a small group tour to the Anthropology Museum to the list.
This museum is a treasure trove of ancient artifacts, from the Aztec Empire to the Mayan civilization and beyond. You'll be blown away by the intricate carvings, exquisite pottery, and stunning artwork on display. You'll learn a lot about Mexican history.
This tour takes you on a leisurely 5-hour stroll through the lush greenery of Chapultepec Park, which is the 2nd largest in Latin America, where you can soak up the natural beauty of the Mexican capital.
If you're feeling particularly inclined to learn about history, this tour includes both the Anthropology and Templo Mayor Museum in the mix.
8. Uncover the colorful story of Mexico City's murals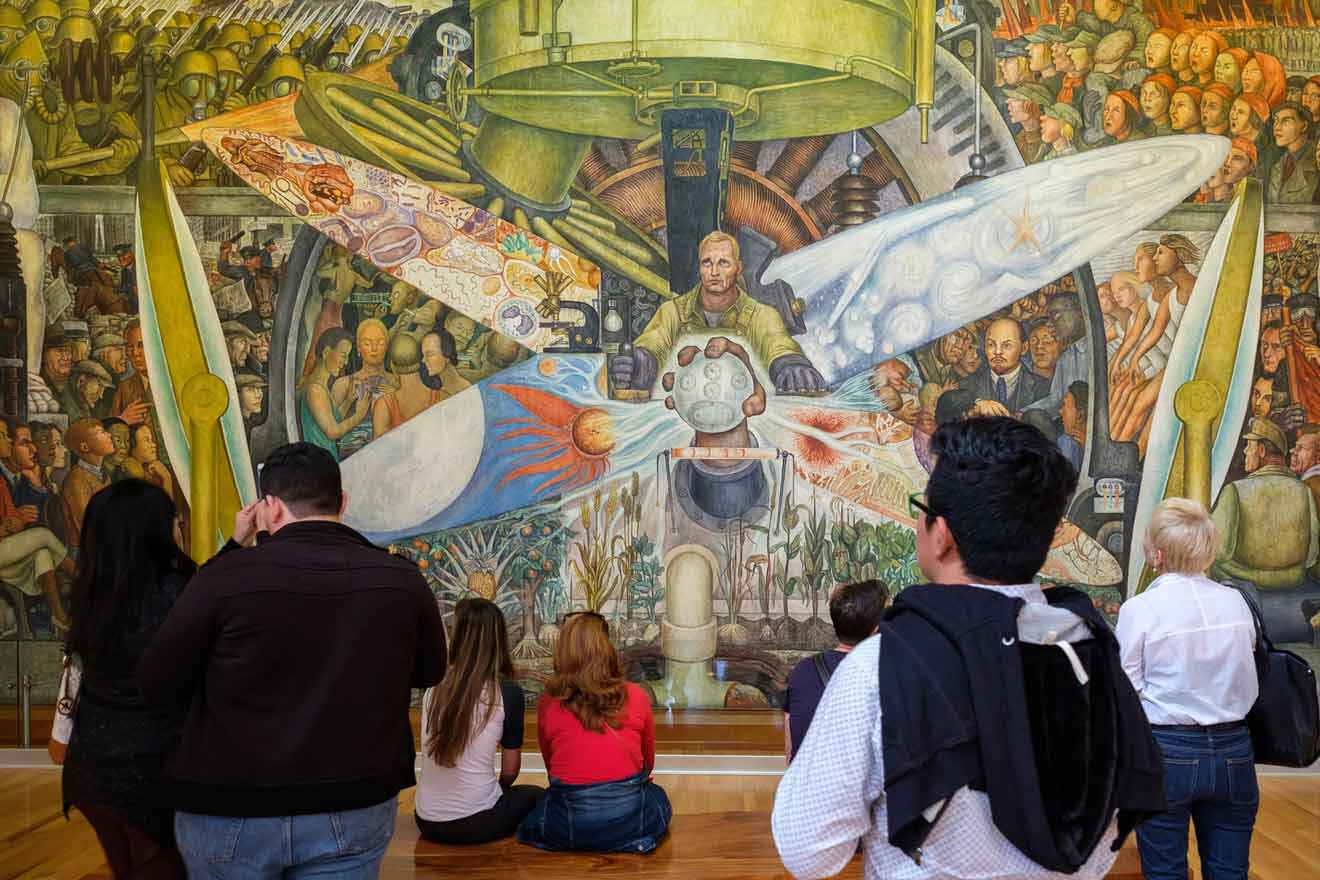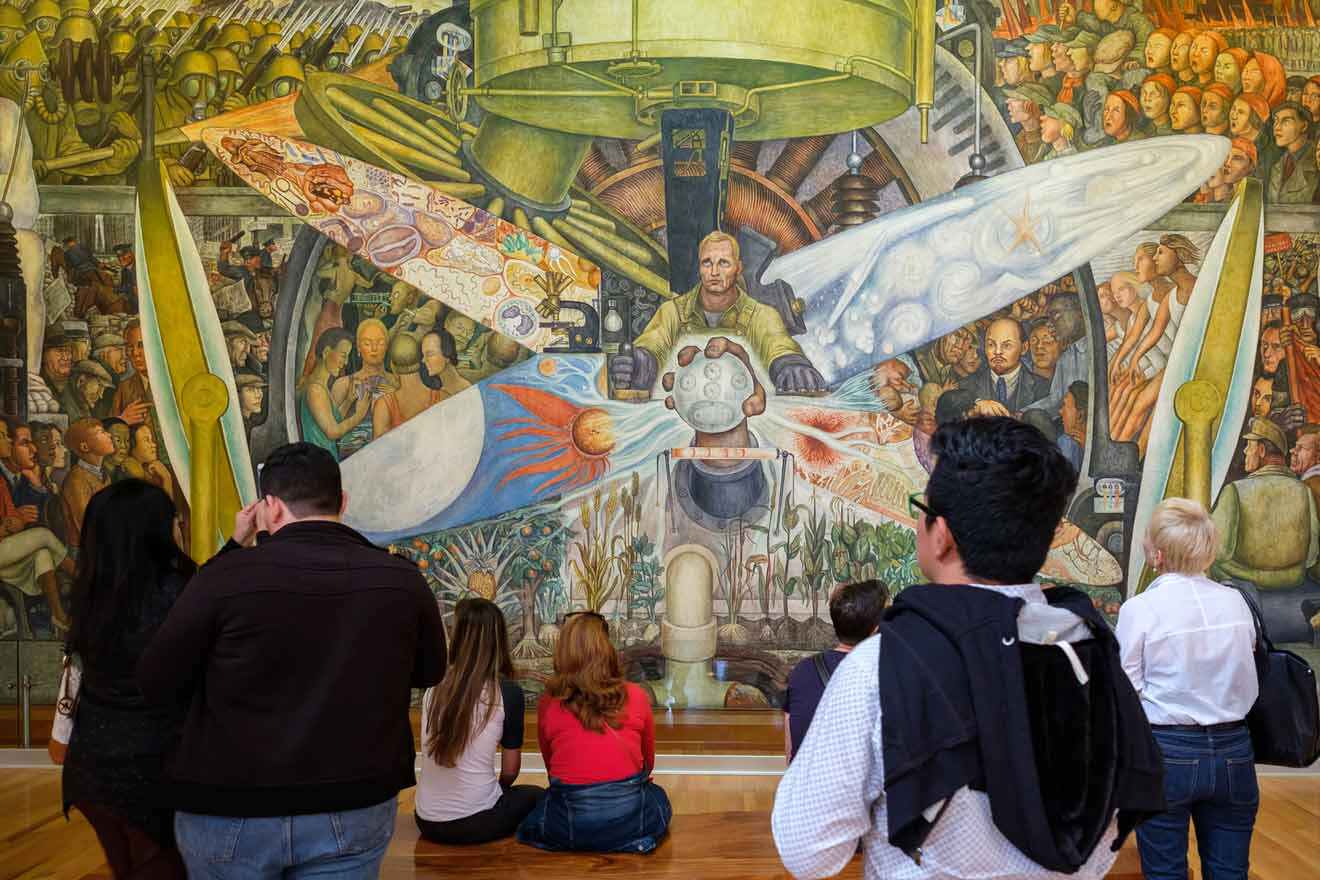 Are you ready to immerse yourself in the vibrant art scene of Mexico City? Join an affordable 2.5-hour tour through the historic center, where you'll discover some of the most celebrated murals in the world.
Led by an informative tour guide, you'll marvel at incredible works by famous artists like Diego Rivera, José Clemente Orozco, and David Alfaro Siqueiros. But it's not just about the art – you'll also gain insights into the lives of these influential figures and learn about the impact of their work on Mexican culture.
As you stroll through the city, you'll discover one of the most important artistic movements of the 20th century and gain a deeper appreciation for the rich history and heritage of Mexico City.
And the best part? This easy and affordable outing has a convenient central location meeting point, making it the perfect addition to your Mexico City itinerary.
9. Try Mexico City hop-on/hop-off tour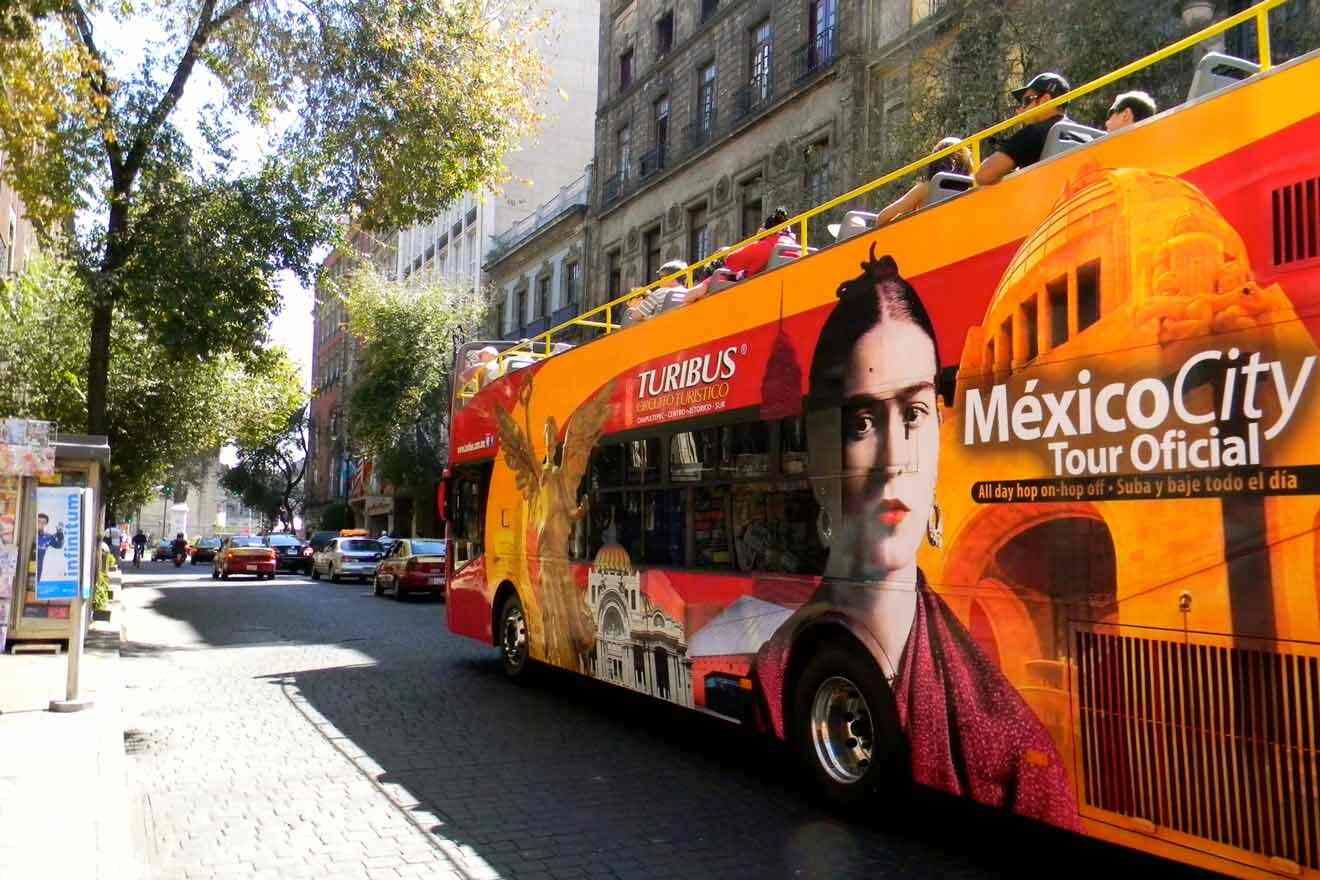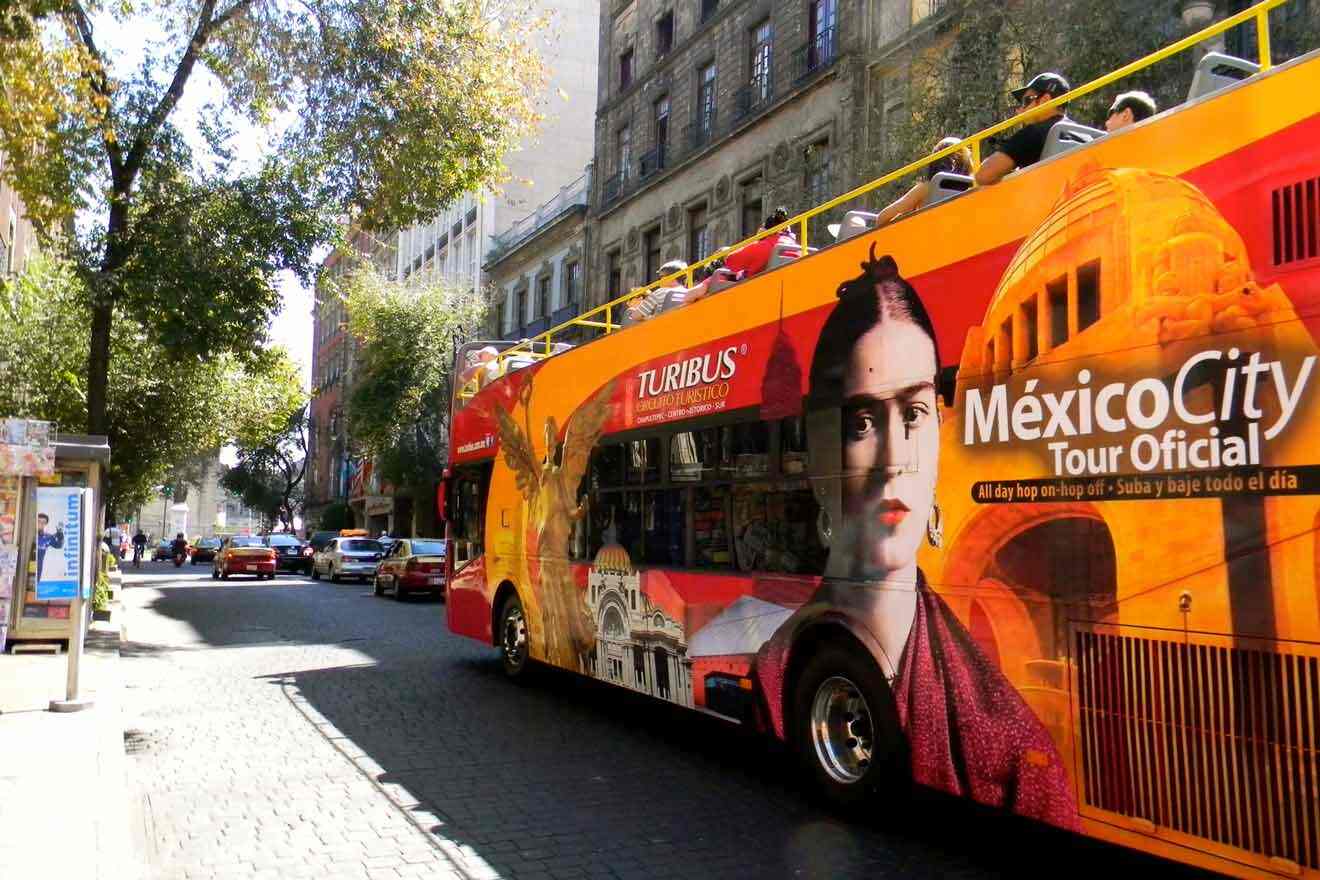 Looking for a stress-free way to explore Mexico City in just one day?
With a hop-on, hop-off tour, you can explore the city at your own pace and with the same ticket all day long. That's right, no need to stress about rushing to catch a different tour or buying multiple entrance tickets!
With 4 different routes to choose from, the adventure is in your hands. Want to discover the rich history and culture of Mexico City? Hop on the Historical Center Route, which has a whopping 19 stops! Get ready to feast your eyes on the stunning architecture, learn about the fascinating history, and indulge in authentic Mexican cuisine.
Or maybe you're in the mood for some shopping and modern architecture? Then the Polanco Route is perfect for you!
Each route has a duration of 3 hours, giving you plenty of time to explore and enjoy.
10. Experience Mexican folkloric ballet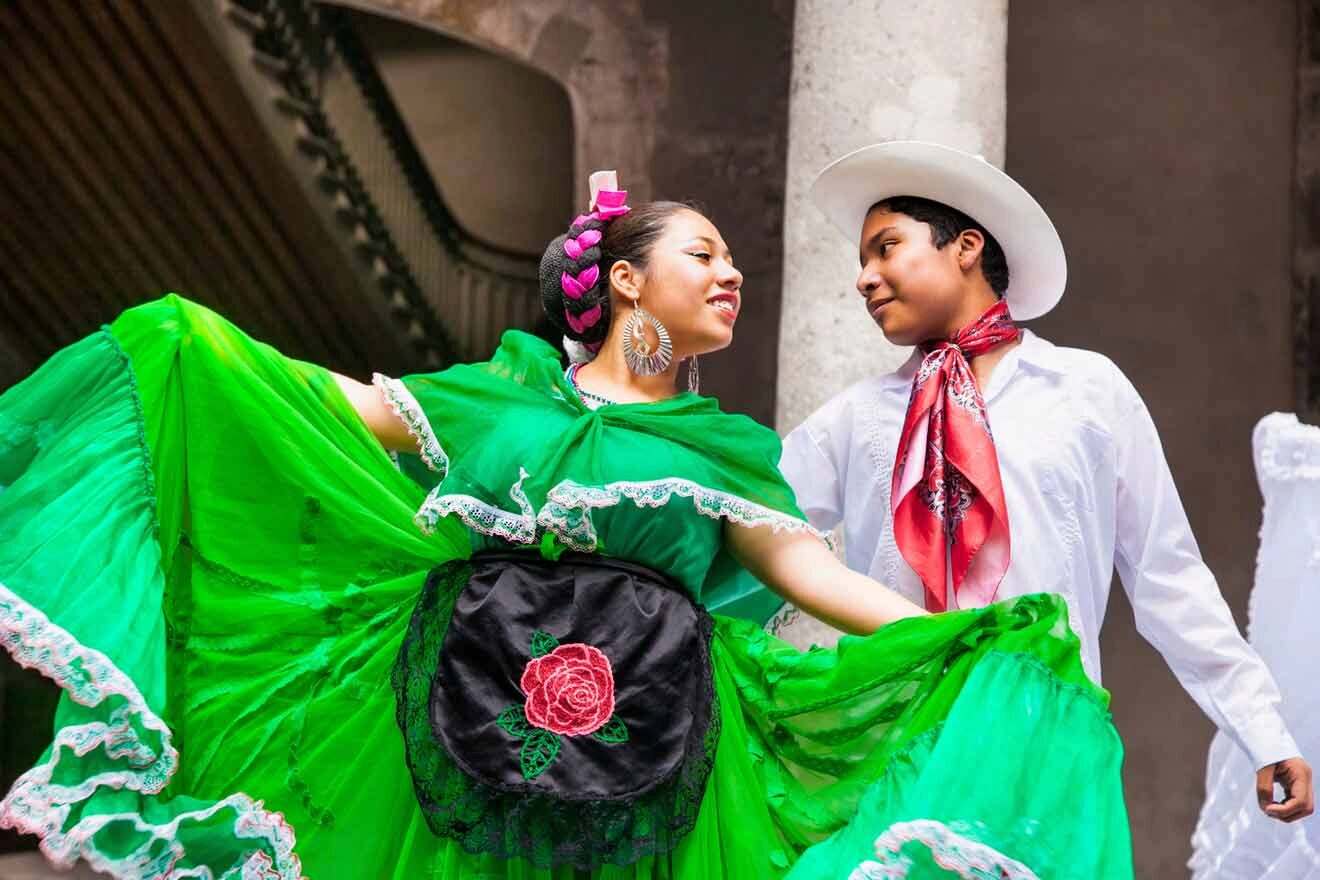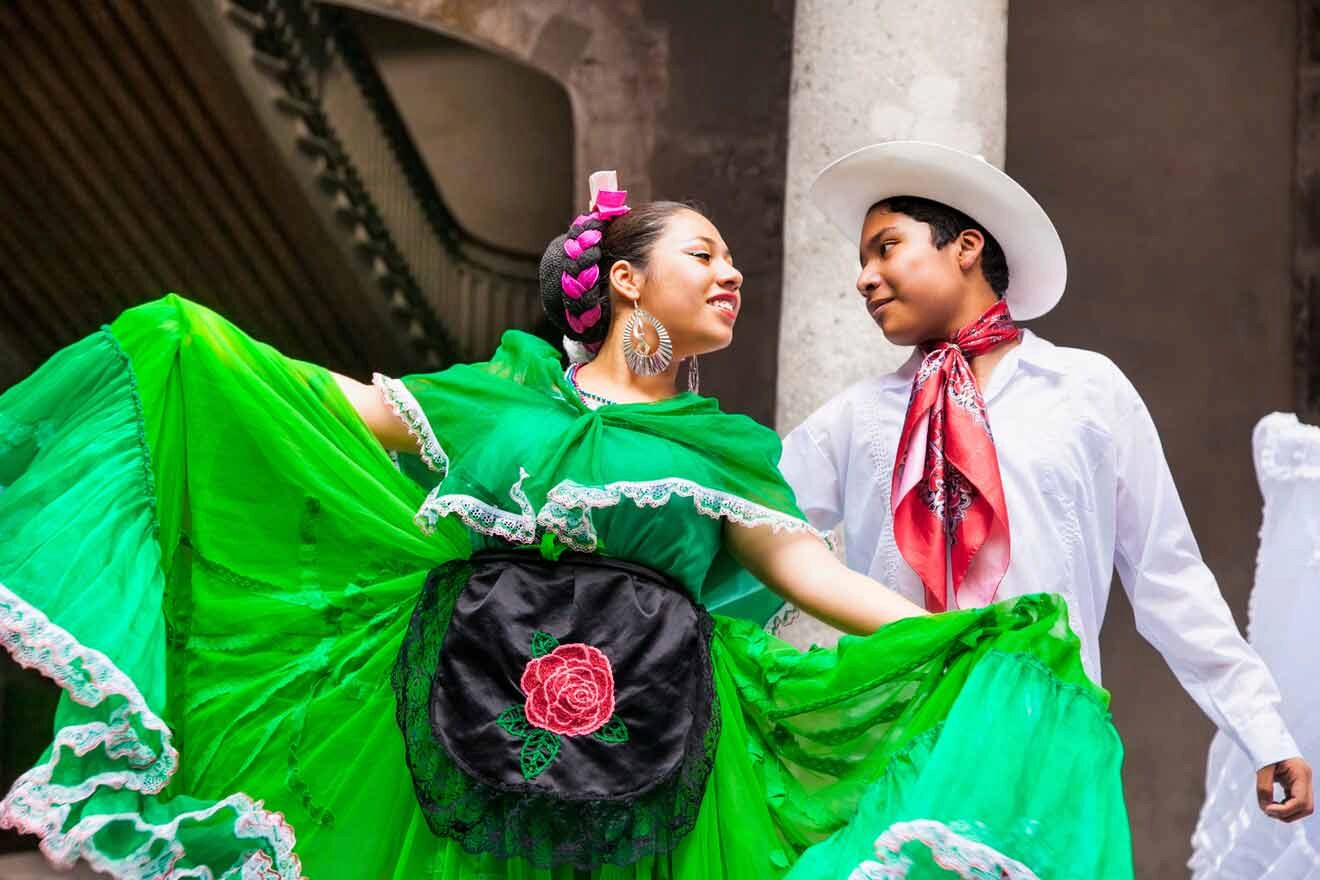 Are you ready to experience the magic of a traditional performance of folkloric ballet in Mexico City? With VIP venue entry and round-trip transportation from most downtown hotels included, with this small group tour, all you need to do is sit back and relax in the comfort of an air-conditioned vehicle.
You'll be whisked away to one of 4 incredible venues, including the iconic Palacio de Bellas Artes, the historic Hidalgo Theater, the majestic Chapultepec Castle, or the fascinating Museum of Anthropology.
Once you arrive, you'll be treated to a spectacular performance of traditional folkloric dance, music, and costumes that will leave you in awe. And to make this experience even more special, the audience is deliberately limited, so you can truly immerse yourself in the performance and feel the energy of the dancers.
11. Unlock blissful relaxation with cacao meditation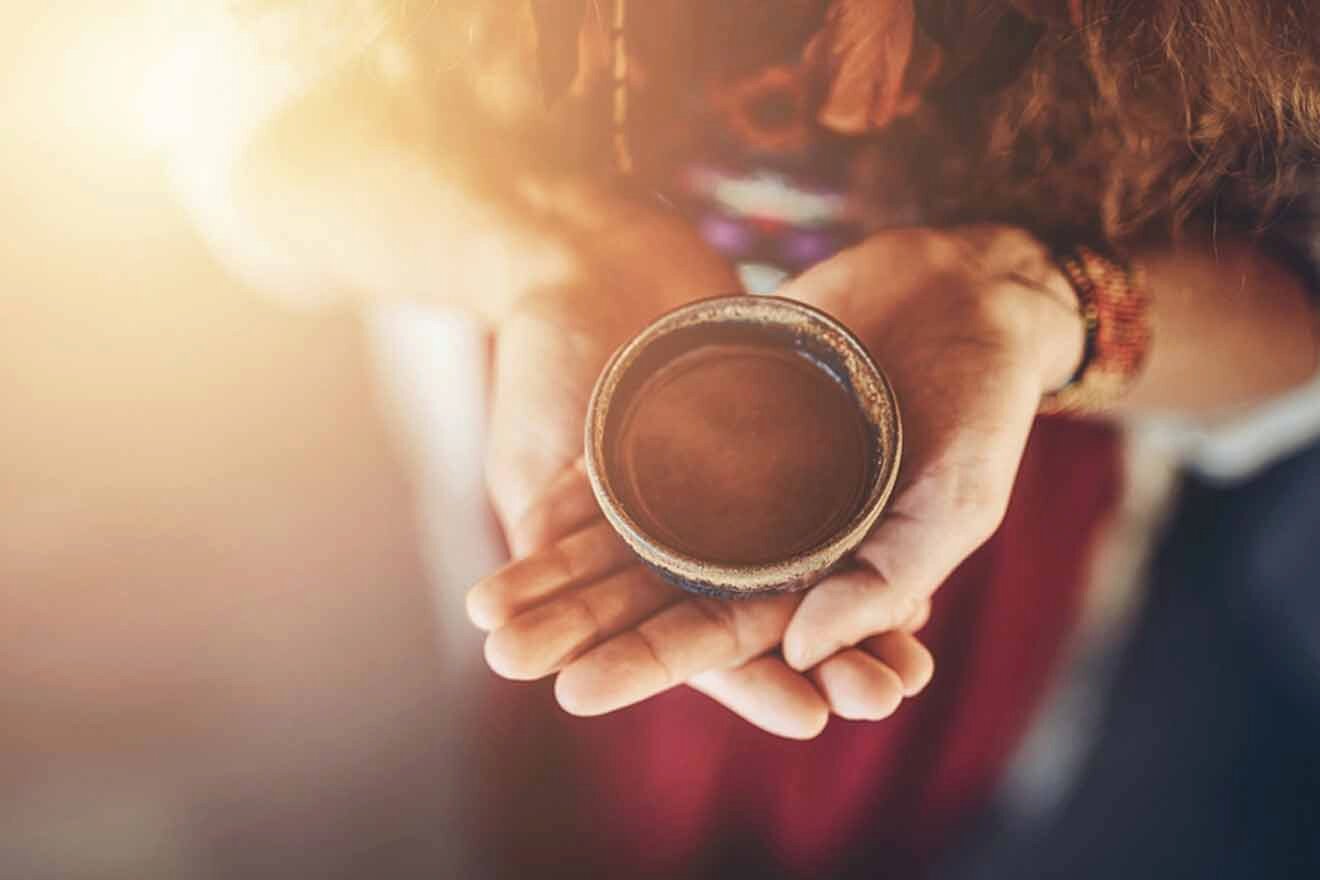 Looking for the best tours to relax and unleash your inner zen? The 2.5-hour cacao ceremony is a group meditation experience that will transport you to a state of pure bliss and connection with your emotions.
Start by sipping on a delicious infusion of raw cacao, which has amazing natural properties that help release accumulated stress and promote mental clarity. As the cacao starts to work its magic on your body, your heart will start to beat in harmony with the rhythm of the music that surrounds you.
The carefully curated playlist will help you connect with your inner self and explore the depths of your emotions.
When the meditation is over, come together for a round of reflection and share your experiences. You'll be amazed at how much you can learn from this beautiful ritual. And to top it all off, indulge in some delicious appetizers from Xochicalli allies.
Interested in other relaxation methods during your travel? Check out Yoga retreat Mexico!
12. Dive into Inbursa Aquarium Tour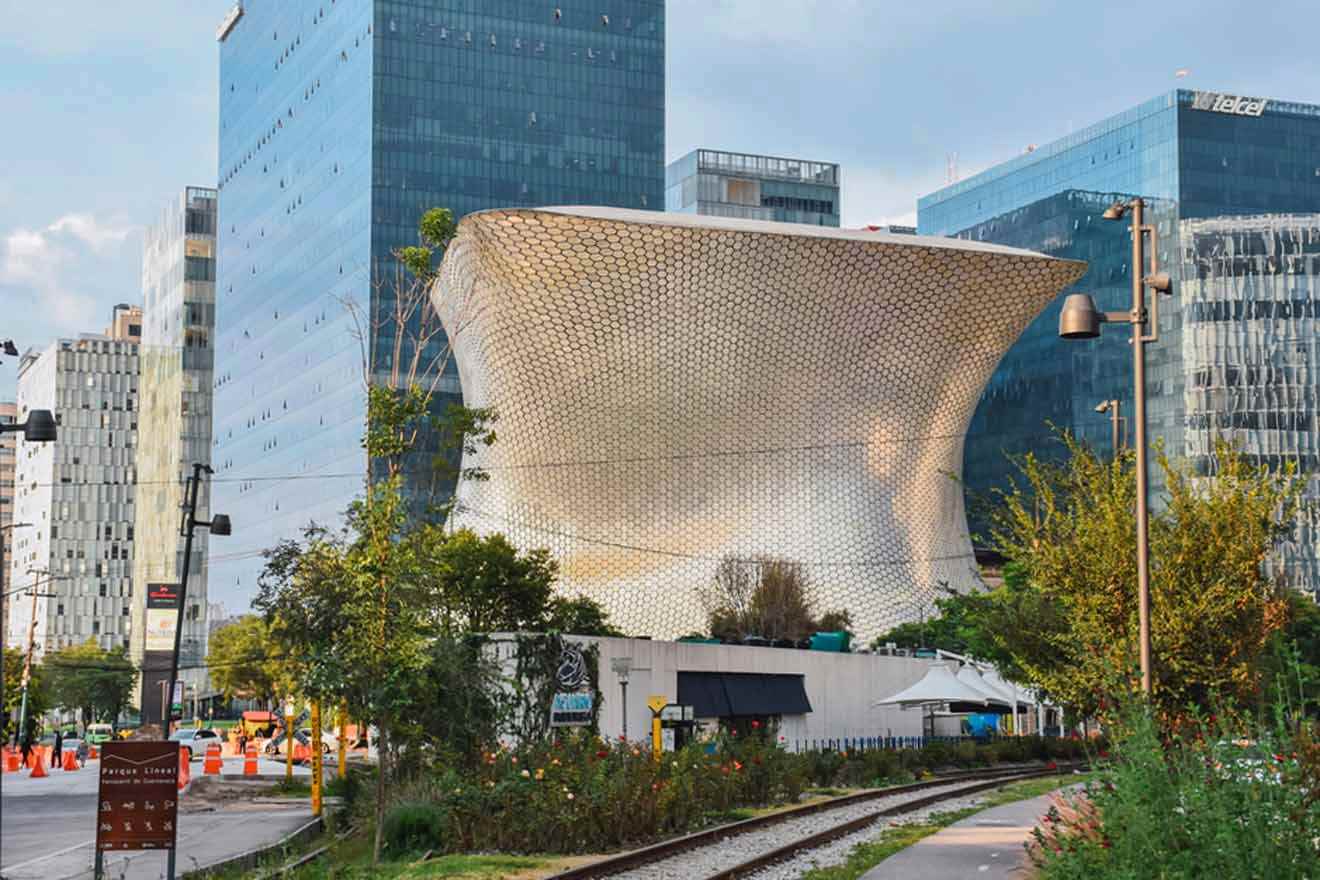 Dive into an underwater world like no other with a visit to Mexico City's Inbursa Aquarium, the only underground aquarium in all of Latin America! Gather your friends and family and enjoy a comfortable round-trip transfer in an air-conditioned van from a central location in Mexico City.
Once you arrive, buckle up for a submarine elevator ride that will take you to the bottom of the museum, where you'll discover a sunken ship and learn about waves, tsunamis, and storms. As you ascend to the upper floors, get ready to be amazed by over 5,000 animals from 230 different species.
The tour guide will keep you entertained and informed for 3 hours (the duration of the tour) with environment simulations and interesting facts about the amazing creatures you encounter.
After your tour, visit the shopping center to browse educational materials or snag a souvenir to remember your adventure.
13. Taste Garibaldi nightlife in Mexico City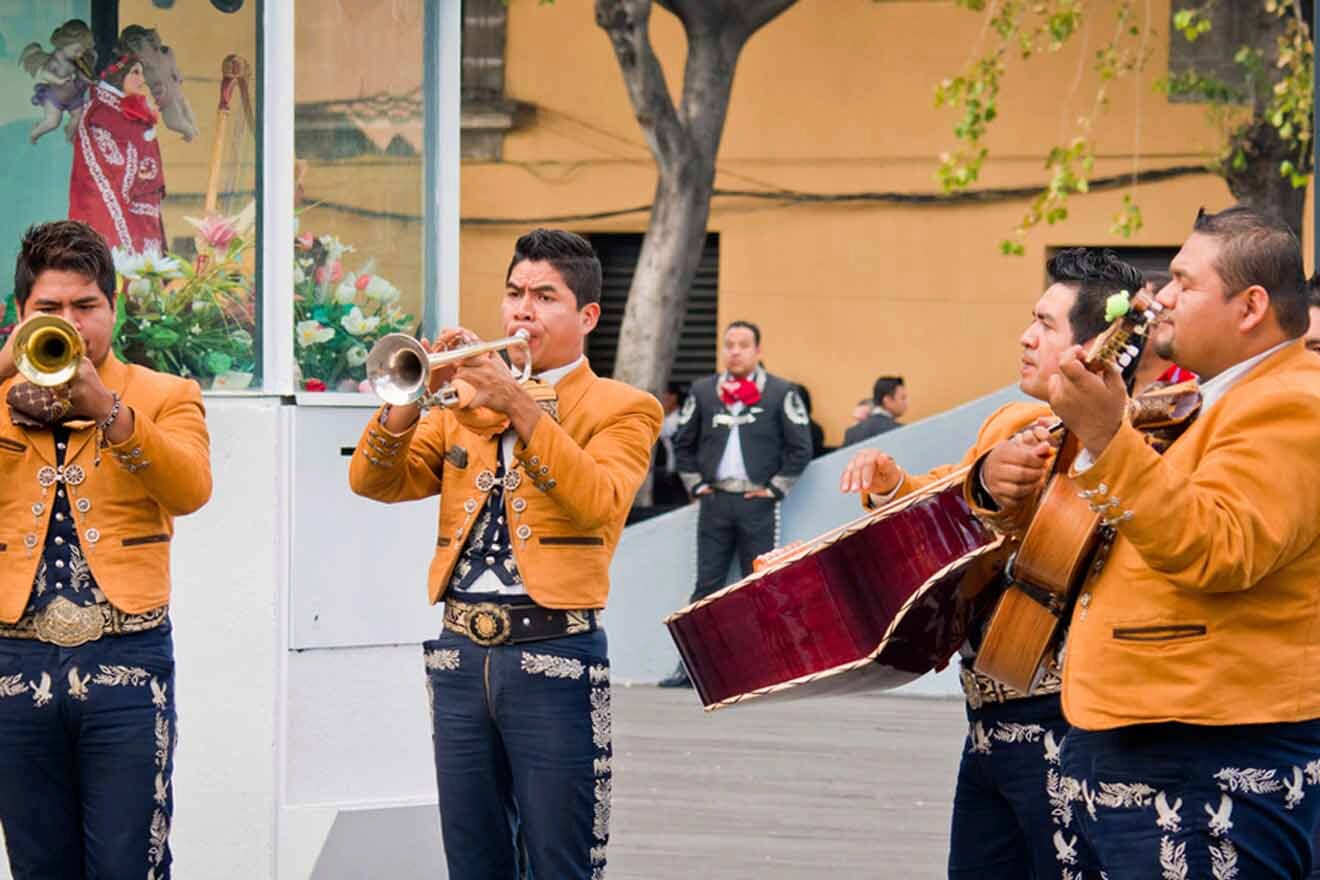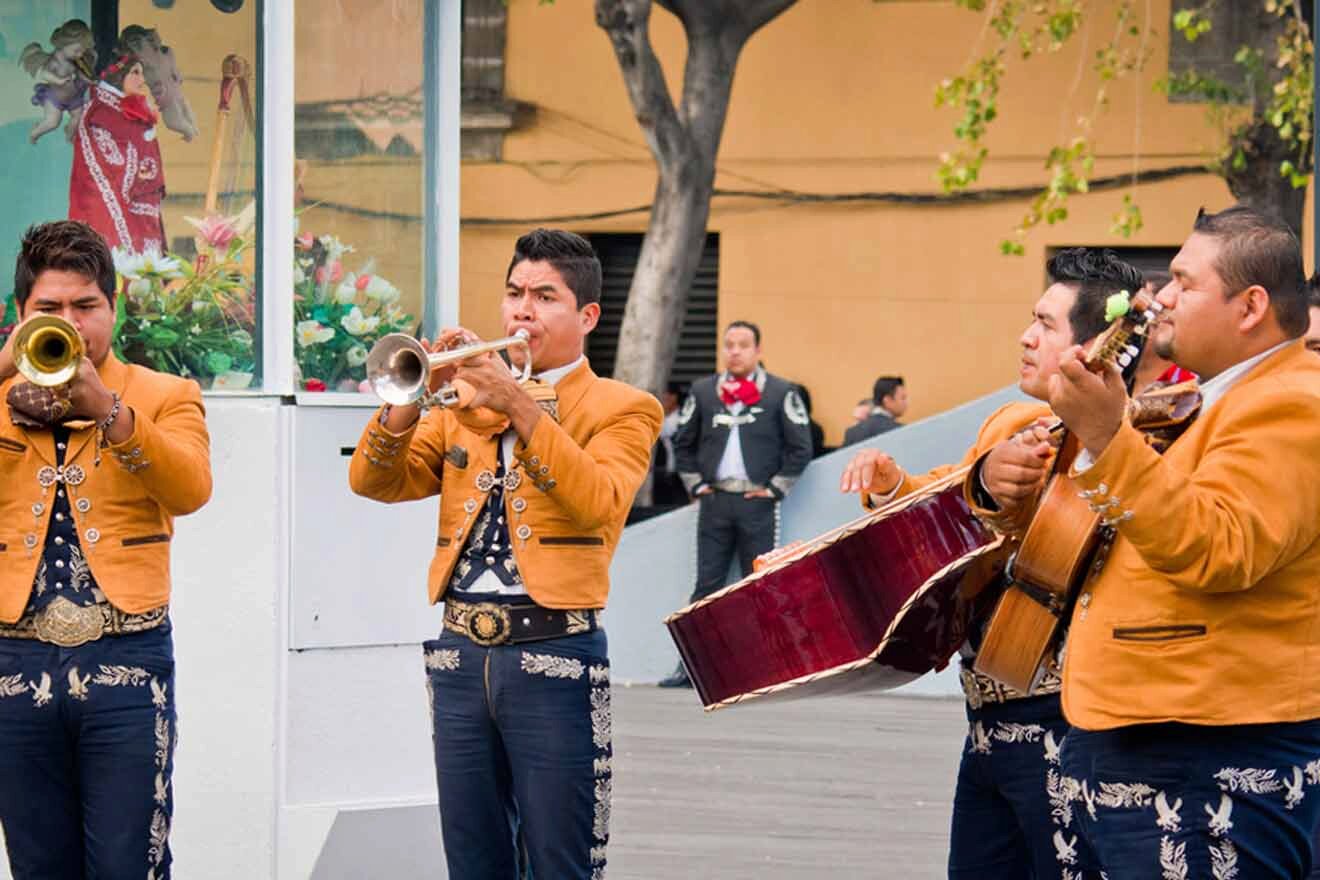 Looking for the best tours in Mexico City to experience the electrifying nightlife? This 3-hour tour includes a night to remember as you hit the streets and head to the legendary "Plaza Garibaldi" – the ultimate meeting point for the most famous Mexican Musicians, "The Mariachis".
Get ready for a classic Mexican show that will transport you into our rich folklore and tradition. Feel the rhythm of live music as you dance the night away, soaking up the authentic Mexican hospitality and atmosphere.
And don't worry, tour operators got you covered with one drink included to get you in the dancing mood! So, get your dancing shoes on and come join a Mariachi Variety Show like no other.
BONUS: fun day trips from Mexico City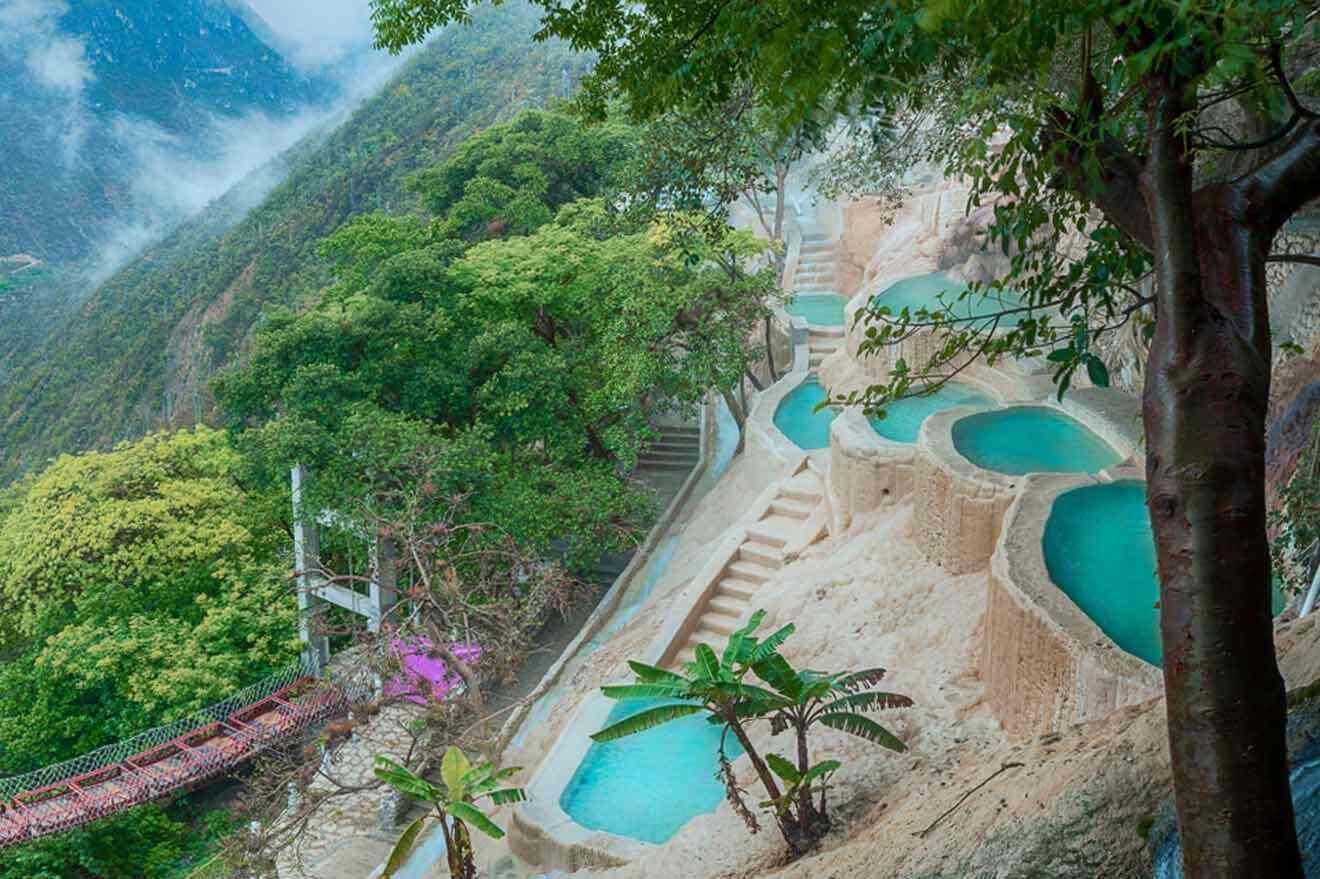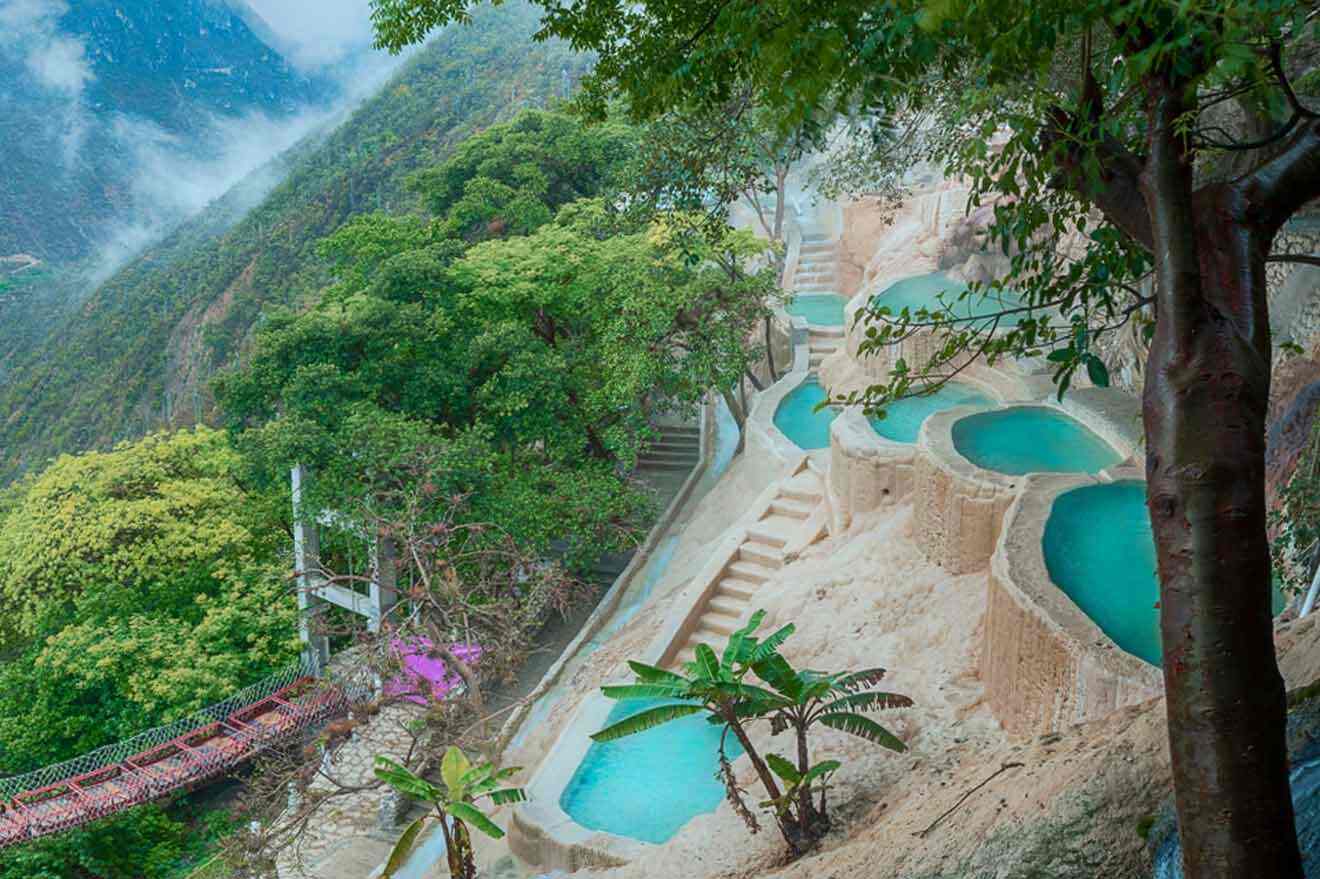 Attention travelers! Are you ready for a day of adventure, relaxation, and even romance? Look no further than our list of day trips from Mexico City which has it all!
FAQs about Mexico City tours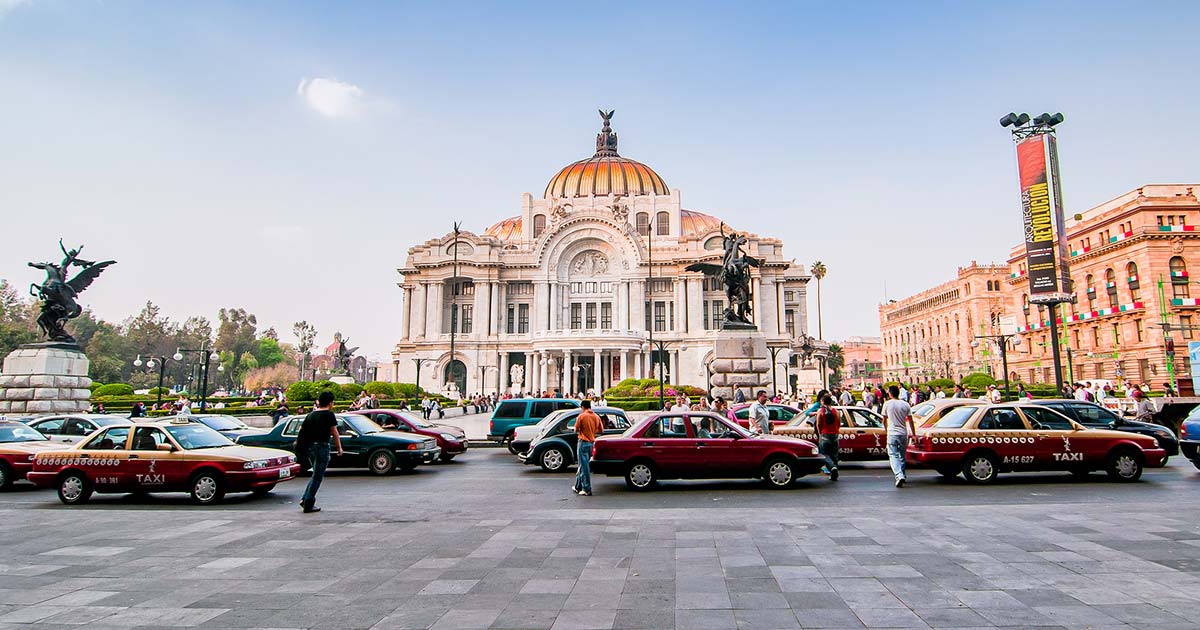 ✈️ Is it worth staying in Mexico City?
Yes. The city has many museums and galleries, is a place of fascination to architecture lovers, and is a great place to explore tacos and listen to UNESCO music. Be sure to join a mix tour to discover downtown and experience the charm of Xochimilco, Frida Museum, and Coyoacan.
📍 How do you get to the pyramids from Mexico City?
You can take the Teotihuacan tours to explore this colonial city and its famous pyramids. There are also buses running directly from Mexico City Bus Station North into Teotihuacan. A return ticket will cost 106 pesos (US$6) and buses run once every 30 minutes. 
📅 How many days do you need for Mexico City?
Around 7 days is enough to get acquainted with Mexico City. During a week in Mexico City, you can visit the most important museums and the Teotihuacan pyramids.
⌛ Is 3 days in Mexico City enough?
Although 3 days is a short stay, it's possible to visit the highlights of Mexico City during this time. Hop-on/hop-off bus tour is a perfect choice for short stays in Mexico City.
Conclusion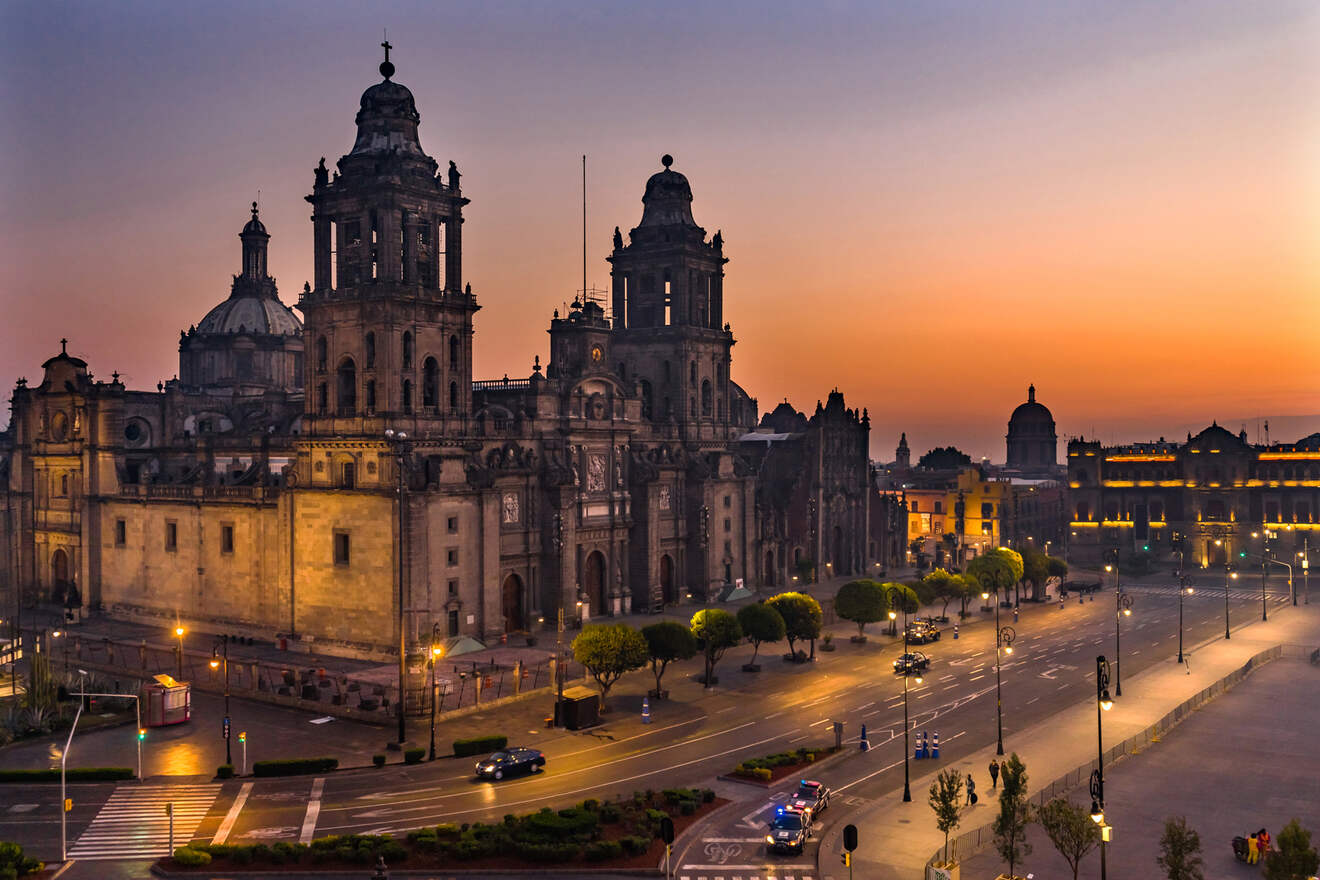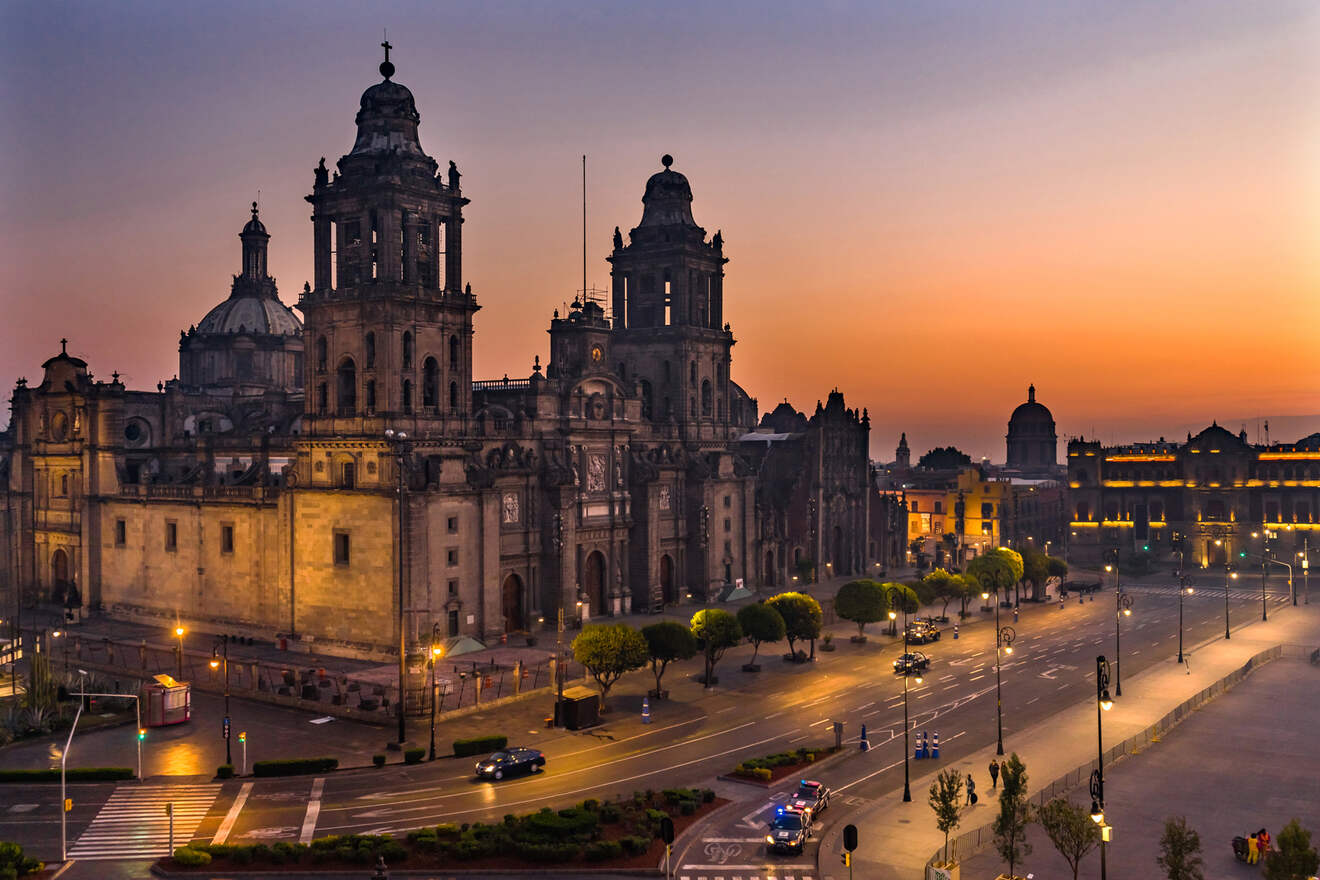 In conclusion, Mexico City tours offer a fascinating journey into the heart of one of the world's most vibrant and culturally rich cities.
With an abundance of historical landmarks, famous pyramids, floating gardens, delicious cuisine, and colorful neighborhoods to explore, there's never a dull moment on these tours.
From the bustling streets of downtown Mexico City to the tranquil gardens of Chapultepec Park, the Xochimilco tour, and Teotihuacan tours, there's something for everyone to enjoy. And the best way to ensure that you don't miss out on any of the exciting experiences that tours in Mexico City have to offer is to book your tour in advance.
And if you've already been on Mexico City tours, I'd love to hear about your experience in the comments below!
Happy exploring,
Angelina
---
Pin it for later!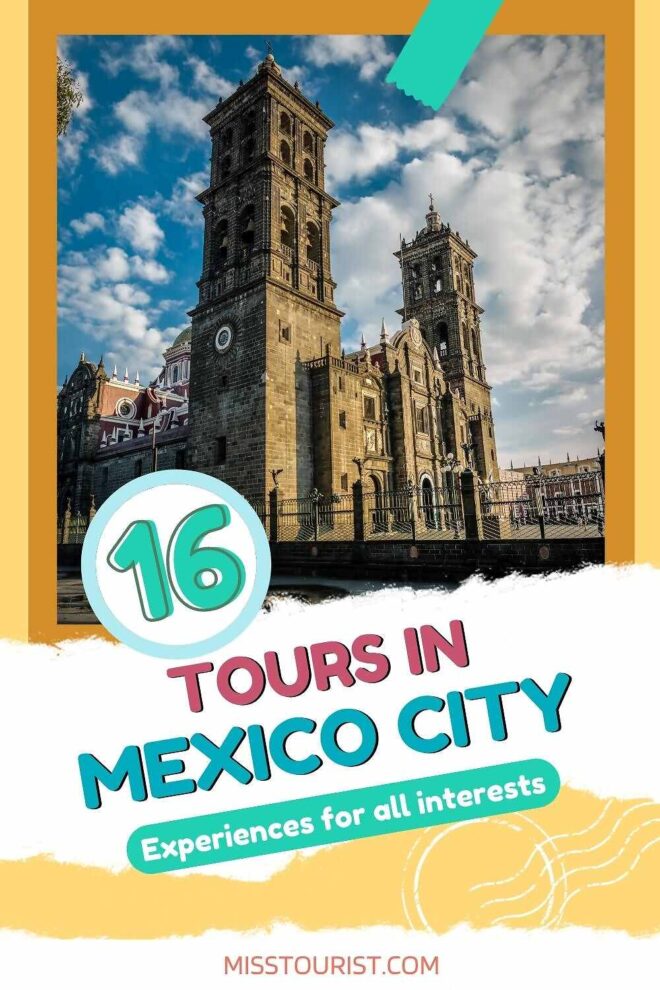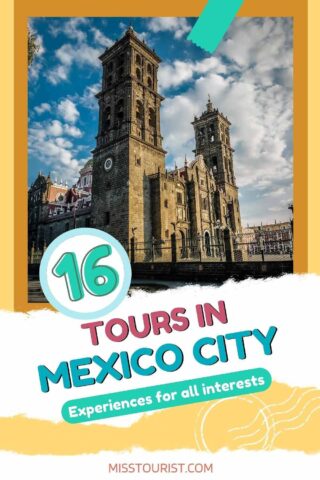 Pin it for later!