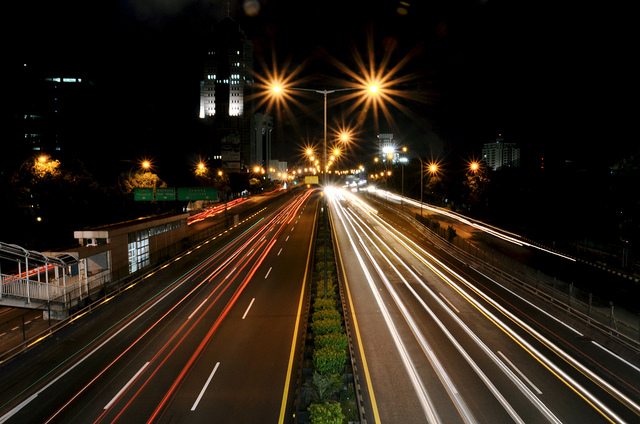 Image via Flickr by elonoir
After relaxing on Bali beaches, I have stopped by in the capital of Indonesia for a couple of days.
Contrary to what most people think, Jakarta, is so much more than busy traffic and congestion. In fact, Jakarta is filled endless magical travel sites with a unique blend of allure. From beautiful museums, astonishing Indonesian parks, well-styled restaurants and spangling beach waters at Ancol, Jakarta guarantees sheer fun and amusement.
Here are some of the things that you shouldn't leave Jakarta without doing.
1. Drop by Tamah Mini Indonesian Indah
This wonderful miniature park offers a chance to learn the Indonesian culture. The scenery is breathtaking with a relaxing, beautiful atmosphere. The park encompasses separate pavilions that capture the Indonesian versatile culture. Ranging from clothing, dance, and architecture, this park gives the total Indonesian thrill. There is a beautiful lake in the middle of the park with the Indonesian archipelago in it. This recreational facility guarantees eventful turnouts.
2. Take Stroll at Monas
This iconic city houses the National Museum and monuments that are worth taking a peek. The Museum will turn you into a historian as you get to study the ups and down Indonesian has gone through.The monument, the ultimate symbol of Indonesian sovereignty is another steal its own. And for the photograph lovers, there is absolutely no better view than this two architectures
3. Savour the Indonesian cuisines
For the globetrotters looking for delicacies to please their taste buds, Jakarta is the sure ticket, packed with hundreds of nicely styled restaurants. Pleasingly, apart from ambrosial Indonesian food, they also offer other delicacies such as Indian, African, Greek, Chinese cuisines-the list is endless. Feel free to try them out!
4. Go vintage at Jalan Surabaya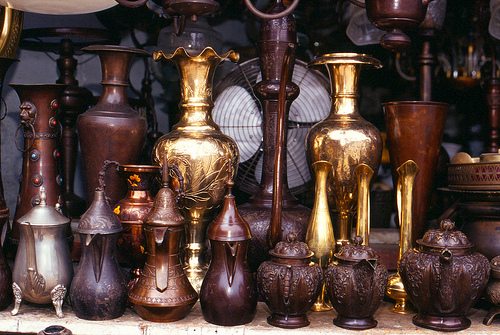 Image via Flickr by DMahendra
You definitely cannot leave Jakarta without a piece of exotic antique to show off. Jalan Surabaya has hundreds of pieces to offer. Ranging from embellished ornaments, household furniture, and wall pieces you are spoiled for choice. However, you should take caution not to buy fake overpriced stuff.
5. A walk down the beach
The beach down in Ancol offers a paradise view in especially during sunset. You can also choose to escape sweltering Indonesian sun by soaking in the cold waters. Or better yet, laze around the beach and get that skin tan you've been dreaming.
6. Visit Aston Marina Ancol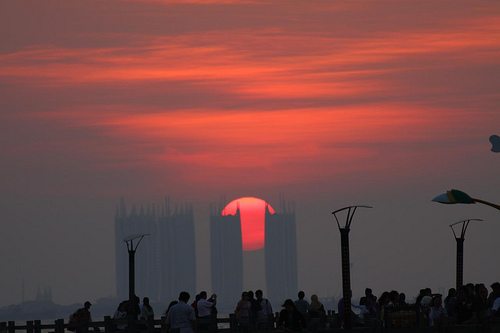 Image via Flickr by Thrillseekr
Aston Marina Ancol Hotel is the culmination of ultimate class and elegance. Located 1.8 km from Ancol Dreamland amusement park, the hotel guarantees that you get first class treatment that you deserve. Located strategically near the beach, it gives you the opportunity to enjoy the fantastic ocean view. Aston Marina has unique rooms equipped with a kitchen, living room area, and a bedroom.What's more, it has a large, clean pool when you need some refreshment. Hotel service is excellent offering an array of delicacies and traditional Indonesian cuisines.
See the best rates on Aston Marina Ancol on www.Traveloka.com.
7. Visit the Religious Houses
Jarkata harbors two unique religious houses – the Catholic Cathedral and Istilaq mosque. Surprisingly, the two astounding architecture stand opposite to one another, symbolic of the harmony that exists between the two religious groups. The two historical building are a sure way to strengthen your faith while you are in Jakarta.
8. Dance the night away
Crowded with ever busy night clubs and bars, Jakarta has rightfully earned its name as the "City that never sleeps" The nightlife in Jakarta is incredible with spangling bright lights all over. You can choose to dance all night long or just chill out in a classy, cool club. Jakarta has it all! I have personally been to "The immigrant" and can highly recommend it!